25 Beautiful & Cool Letterpress Business Card Design For Inspiration
For expert designers, letterpress business cards are very significant. Business cards give way to your clients to remember what business you hold and what pursuits it follows. It speaks for you as a tool to communicate your strong suit. In the profound market around you ought to do something extraordinary to stand out of the multitude. The most appropriate way to get you noticed in the market is to pick up the most productive and creative letter press business card out of the ocean wide collection available. Always choose the best services of a printing company for your letterpress business card design it will ace up the quality of your business card. You can get prompt printing results from 48 hour print.
Today I am showcasing 25 beautiful & cool Letterpress business card design for your inspiration. No other card can bring the efficacy and value of this accumulation down at any level. They are one of their kinds. If the choice of your business card is substandard & slapdash you may lose the chance to prompt your business vastly. Obviously you impart only that impression which you choose to show to others & if a beautiful and well-designed letterpress business card is at your disposal; you will come out with flying colors and for sure these efforts will never go to trash. Let us plunge down to get an access to the letterpress cards including embossed business cards, Network Expert Cool Letterpress Business Card, Mobile App Architects Letterpress Business Card Design, Wood Letterpress Business Card Design & much more.
Beautiful Letterpress Business Card design
Printed by chrispprinters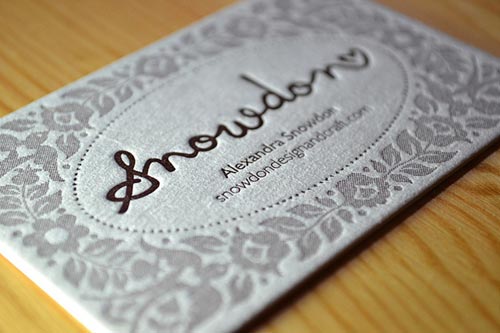 Cool Letterpress Business Cards for Graphic Design Sudio
Letterpress Card printed at Studio On Fire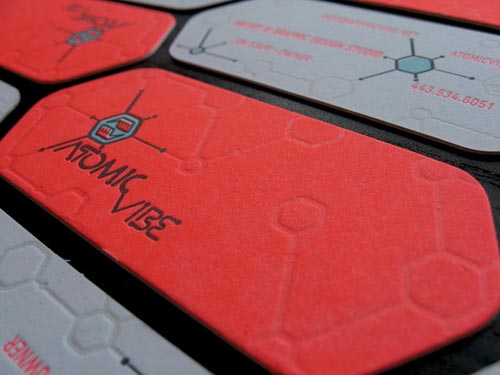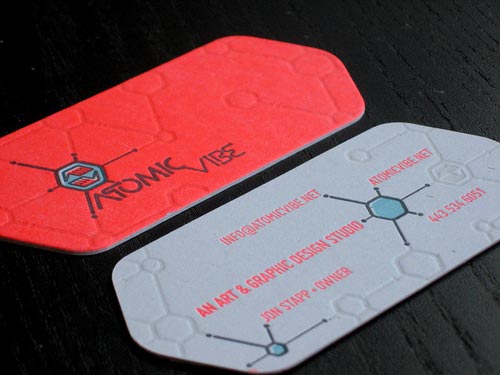 Le Tank Creative Letterpress Business Card design
Printed by Print&Grain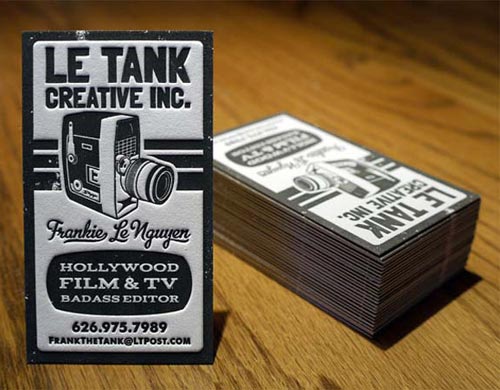 Duck Tape & Glitter Business Card Design
Letterpress Card Source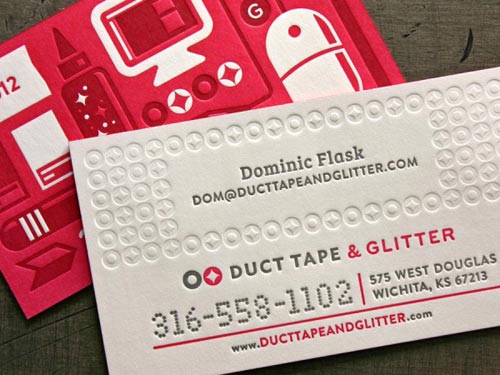 Jupiter Futbol Letterpress Business Card Design
Card Source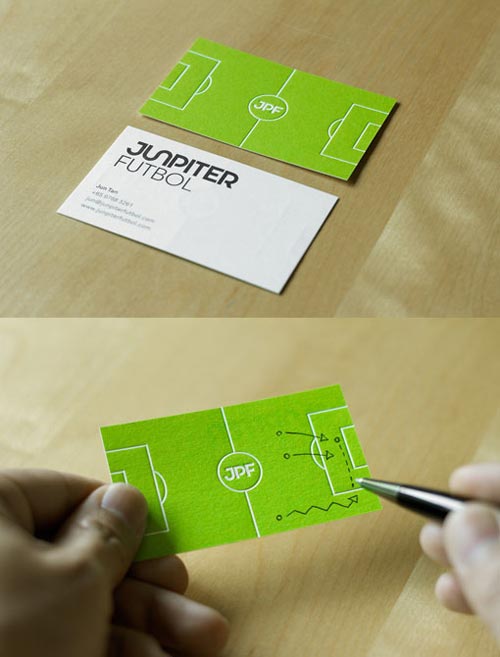 Beautiful Letterpress Business Cards
Image Source
Mobile App Architects Letterpress Business Card Design
Image Source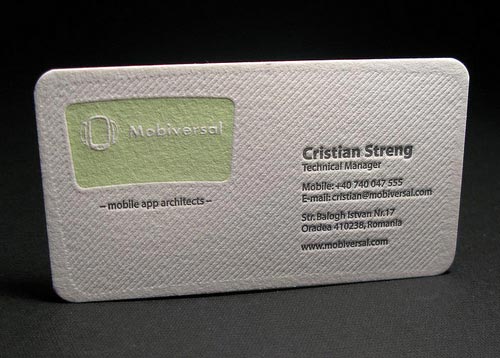 Denim Geek | Cool Letterpress Business Card Design
Image Source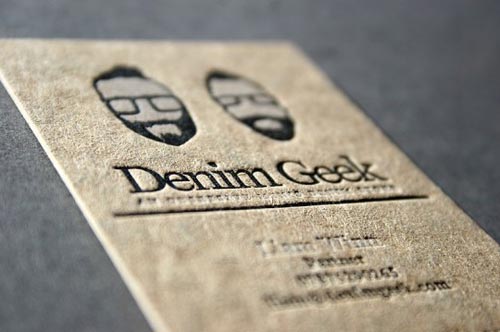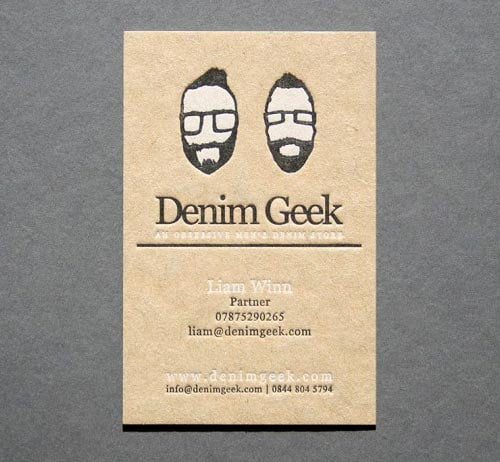 Mei Yen Colorful Cool Letterpress Business Card Design
Image Source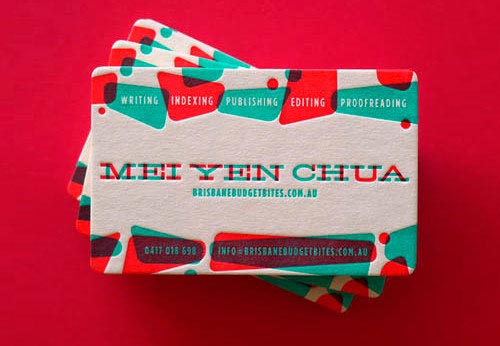 Black Letterpress Business Card Design
Image Source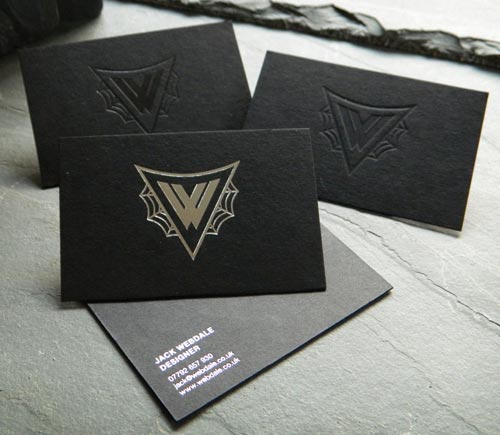 Cool Letterpress Business Card for graphic designer
Image Source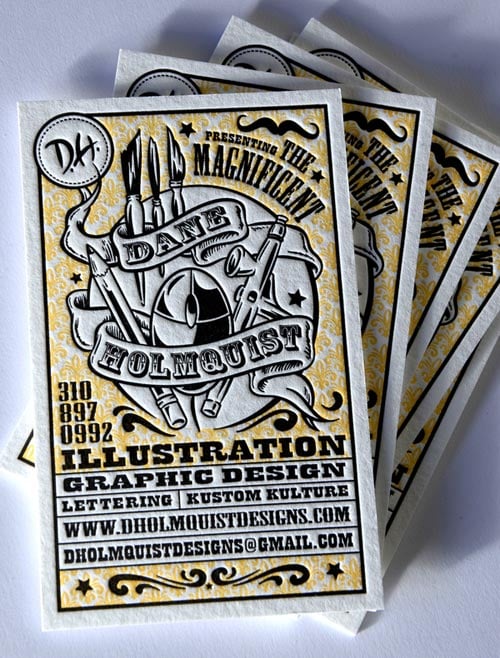 Network Expert Cool Letterpress Business Card
Printed by Dolce Press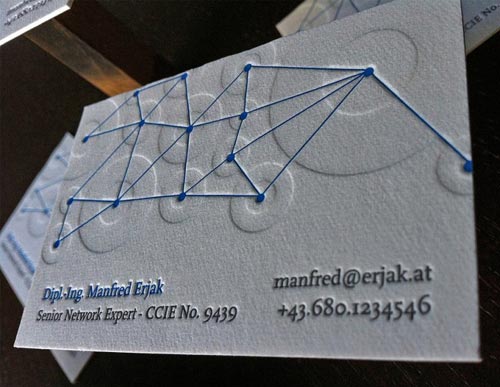 Beautiful Letterpress Business Card
designed by Jessica Hische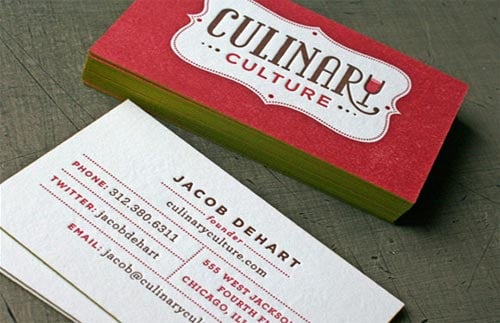 Ink Pixels Paper Cool Letterpress Business Card
Image Source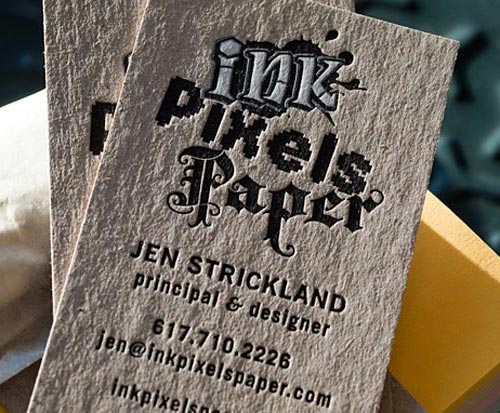 Beautiful Letterpress Business Card Collection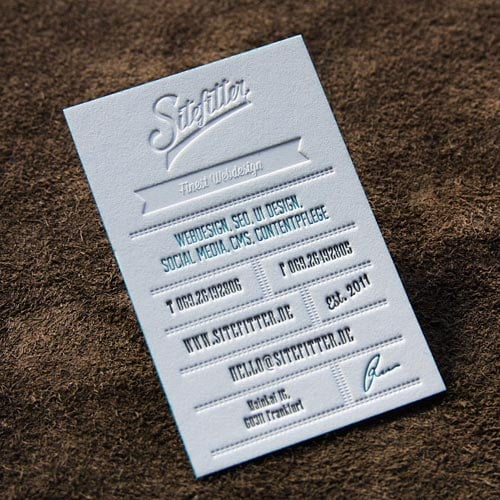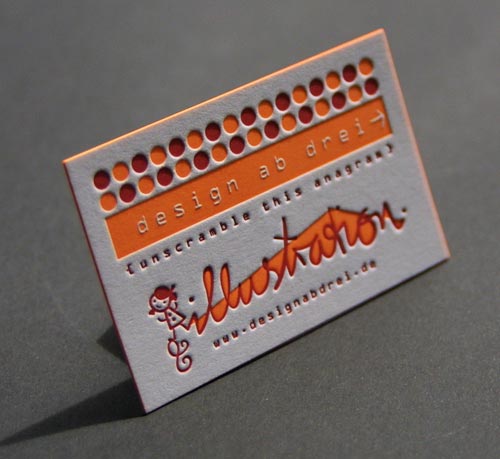 Wood Letterpress Business Card Design for film & TV director
Created by MikeGalore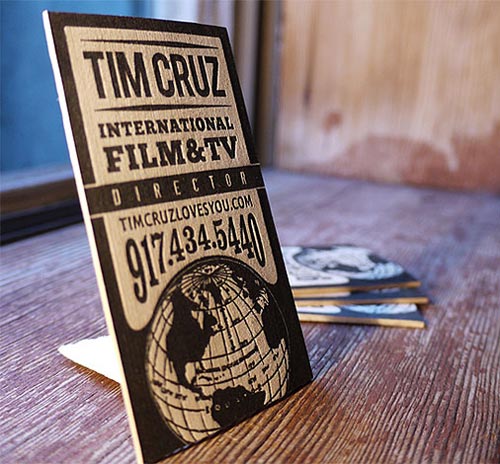 Letterpress Business Card For Graphic Designer
Created For Mike James. Link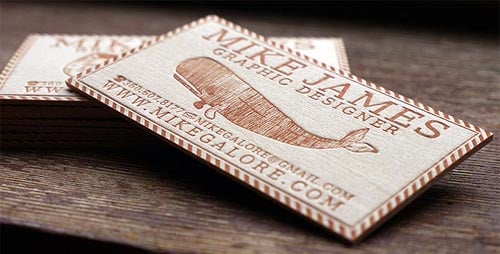 Cool Letterpress business card design for musician
Image Source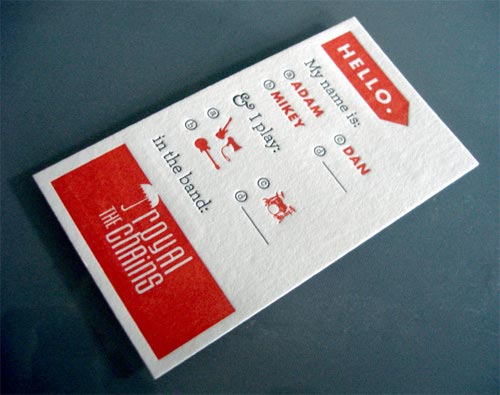 Beautiful Letterpress Business Card For Photographers
Image Source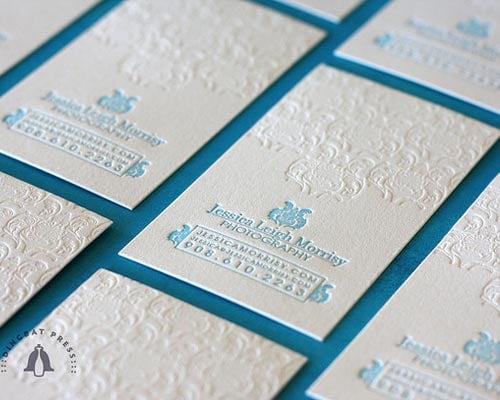 Beautiful Letterpress Business Card
Designed for Jessica Hische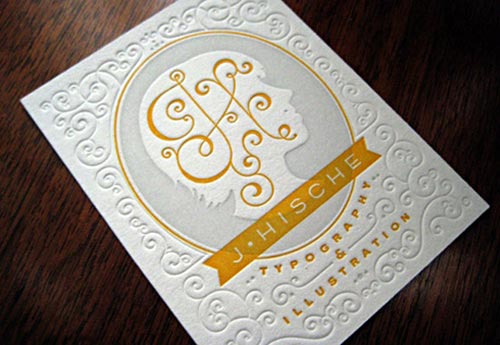 Beautiful Letterpress Business Card For Floral Designer
Design by Jeff Bates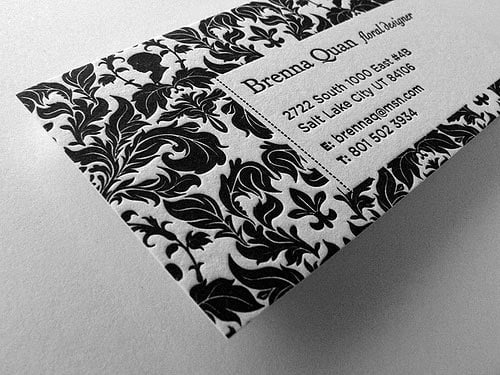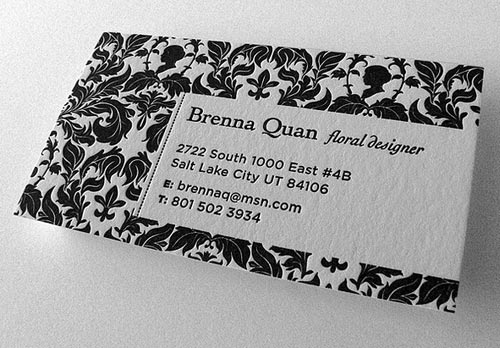 Beautiful Letterpress Business Card For Design Studio
Design by Reka Juhasz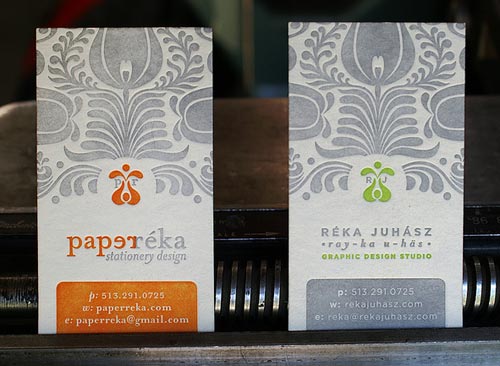 Beautiful Letterpress Business Card For Graphic designer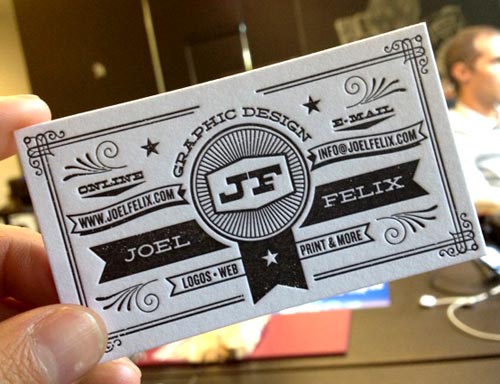 Beautiful Cutout Letterpress Business Card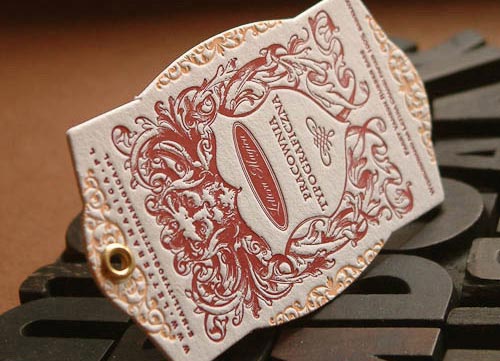 Business Card Design Inspiration & Free Business Card Templates:
Receive interesting articles & freebies right in your inbox
Make sure you confirm your email address through the link we just emailed you