The word Christmas is flipping in the minds, being heard among us and the most awaited event of the year undoubtedly. There is always an ecstasy and enthusiasm associated with Christmas as it brings in a lot of benevolences and presents altogether.
Today I am unfolding free Christmas social media icons which you can place either on the top header or in the side bar of your site or blog. Isn't amazing to give a fantastic Christmas appeal to your blog with red icons just like Red dressed Santa Claus? Enjoy the Christmas bliss with a Christmas touch to your website through these free Christmas social media icons. Cheers!
Don't forget to subscribe us for more Free Icons, free Vectors &  free logos in future.
Free Christmas Social Media Icons Set in Red Color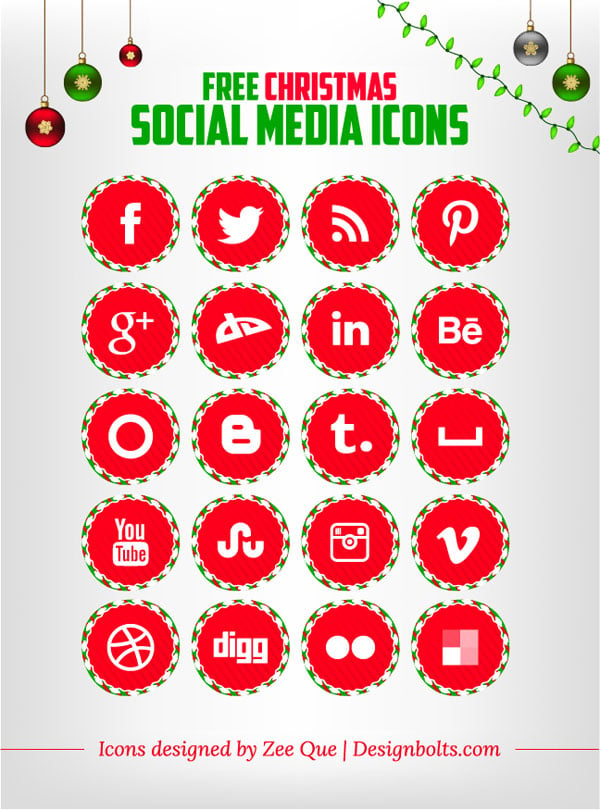 Christmas Social Network Icon Set in Green Color
Only available in premium version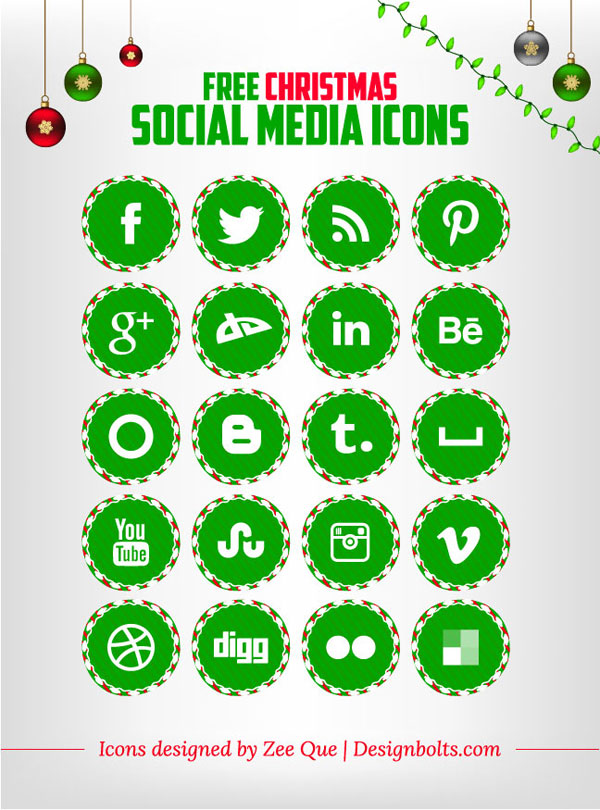 Free Version:
Available Color: Red
Available Sizes: (32, 48, 72, 128) px
License: CC Attribution-Noncommercial-No Derivate 3.0
—————————————————————————————————-
Premium Version for only $ 3.00
Available Format:  Vector (.ai) file
Software Used: Illustrator CS5
Available Color: Red & Green
PNGs Sizes:  (32, 48, 72, 128, 256) px
License: Creative Commons Attribution 3.0 Unported License
—————————————————————————————————-
Recommended Posts of Christmas 2012
More Free Social Network Icons & Vectors:
Receive interesting articles & freebies right in your inbox
Make sure you confirm your email address through the link we just emailed you
About The Author
Zee Que: I'm a Graphic/Web designer having been in the field of Web Design and Print Media for the last 8 years, the very founder of DesignBolts.com. I have fervent interest in Graphic Design & Photography. You can follow me on Twitter.