Social media icons are the best part of a website when it comes to talk about the outlook and theme of a blog/website. They not only make your website appear fanciful and emphatic but also appealing and attention grabbing. I have previously been coming up with social media icons' posts and they are pretty enough appreciated by you as well.
Today I have come along with 10 top best free social media icons sets which are highly recommended to you for 2013. These are indisputably great pick-ups for the year 2013. You can either use them in blogs/ websites having white, girly pink or black backgrounds. You can place these social media icons on the top header, footer or in the side bar as required.
Let's just be more prudent to make the right choice of impressive social media icons for our websites or blogs. Social media icons are of course the essentials of a website. Scroll down and catch the excitement down here.
All the 10 best Icon Sets Includes:
Facebook Vector Icon | New Twitter Vector Icon | Pinterest Vector Icon | RSS Vector Icon | Old Twitter Vector Icon | Deviantart Vector Icon | LinkedIn Vector Icon | Behance Network Vector Icon | Digg Vector Icon | YouTube Vector Icon | Tumblr Vector Icon | Blogger Vector Icon | Old StumbleUpon Vector Icon | Instagram Icon | Delicous Icon | Forrst Icon | Viddlr Icon| Myspace Vector Icon | New StumbleUpon Vector Icon | Vimeo Vector Icon | Orkut Vector Icon | Flickr Vector Icon | Google + Vector Icon | Dribble Vector Icon.
Don't forget to subscribe us for more free logos, free Vectors & Free Icons in future.
1. Free Simple Sleek Social Media Icons 2013 | Most Recommended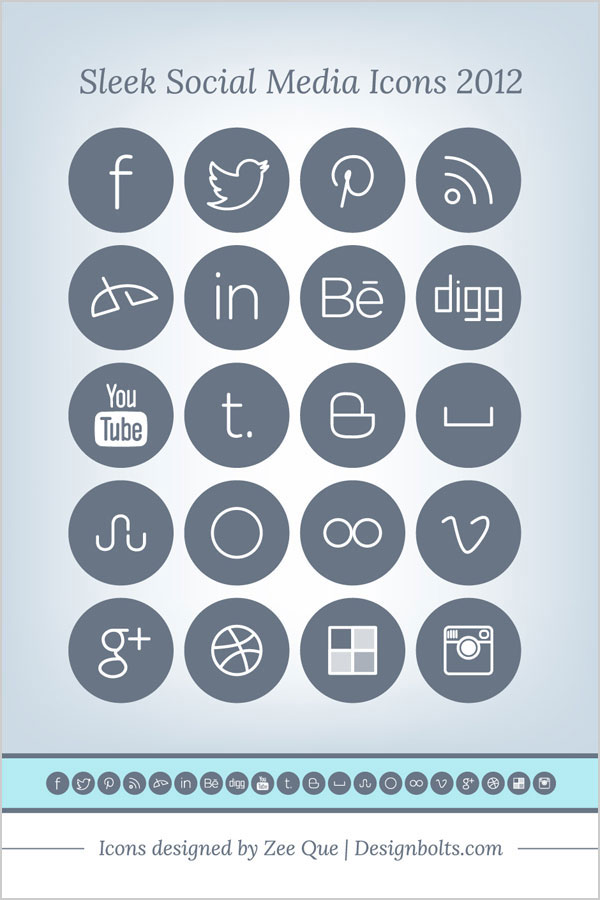 2. Free Beautiful Social Media Icons In Ribbon Style | Free 256 PNGs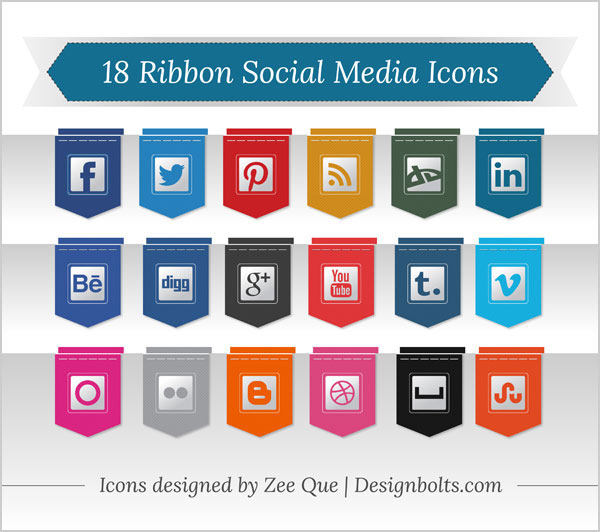 3. Free Hand Stitch Social Media Icons Set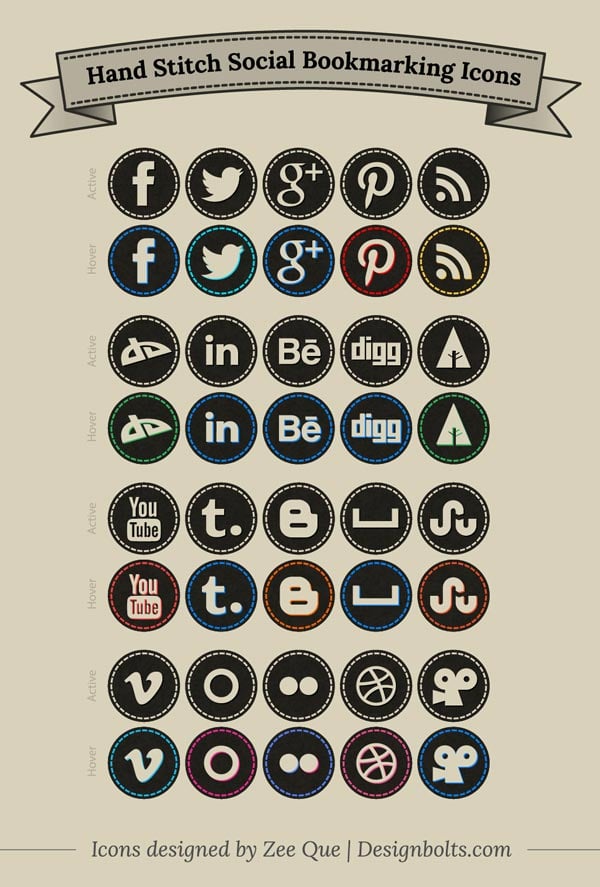 4. Free Rough Old Style Retro Social Media Icons In 256 x 256 PNGs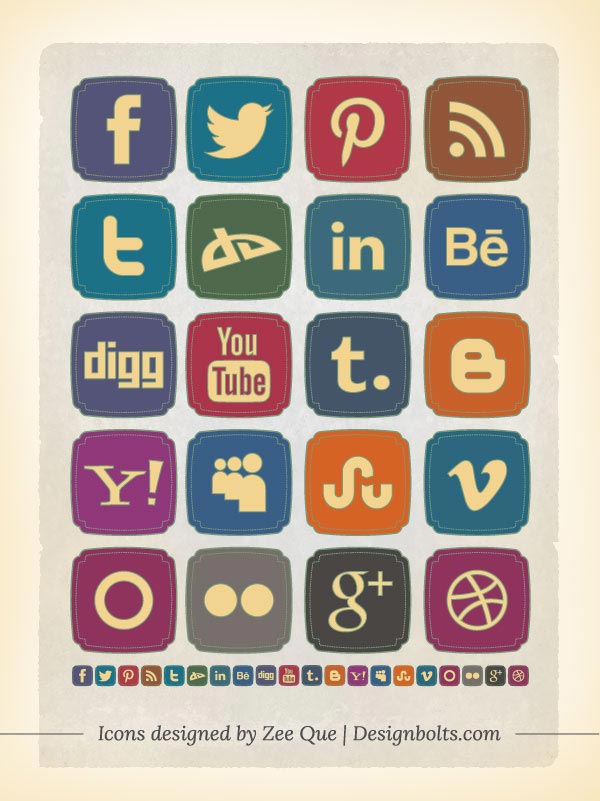 5. Free Beautiful Ribbon Social Media Icon Set For 2013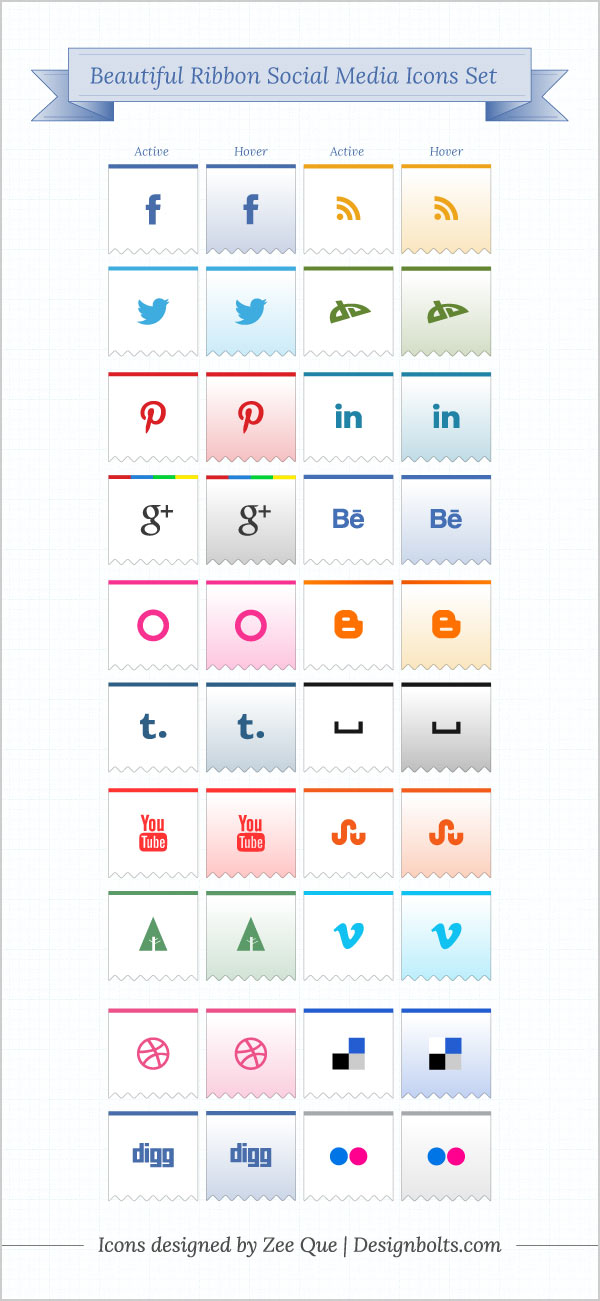 6. Free Minimalistic Cute Social Media Icons 256 x 256 PNGs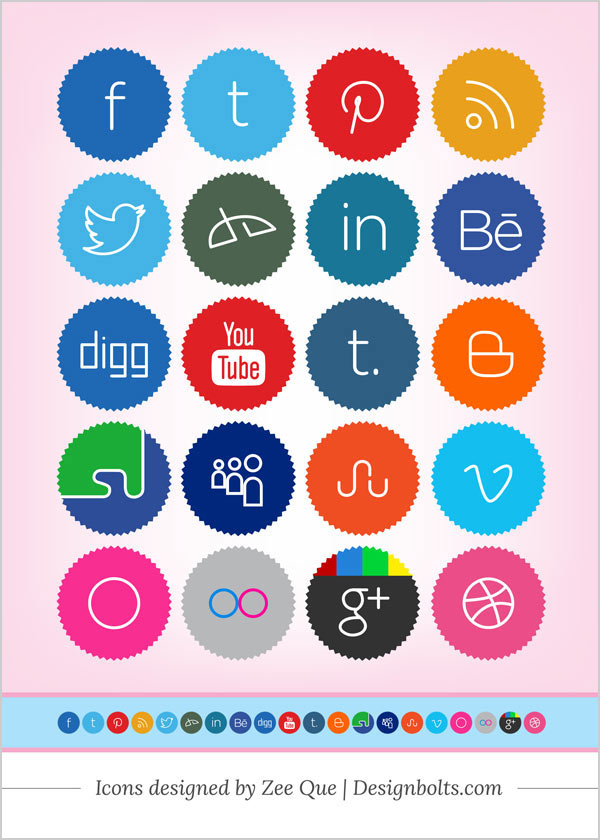 7. Free Fat Social Media Icons 2013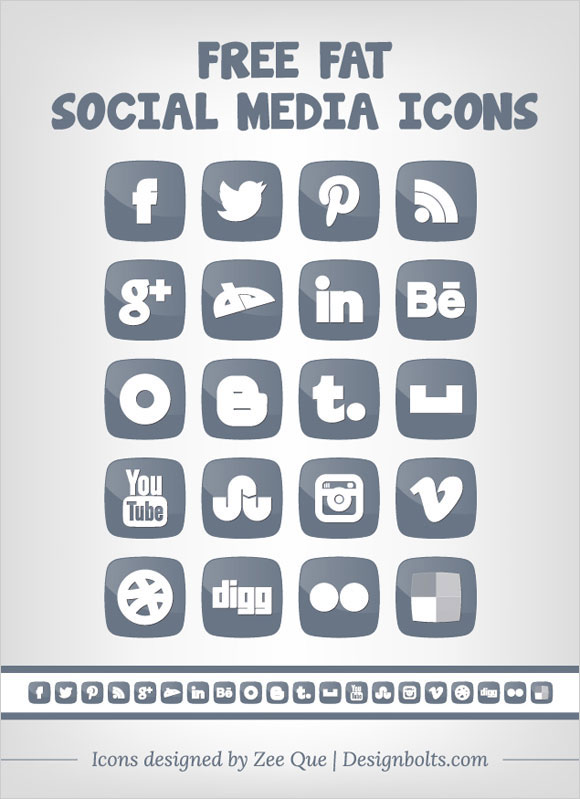 8. Free Pink Girly Social Media Icons 2013


9. Free Vector Round Black Social Media Icons Suitable for Both White & Black Backgrounds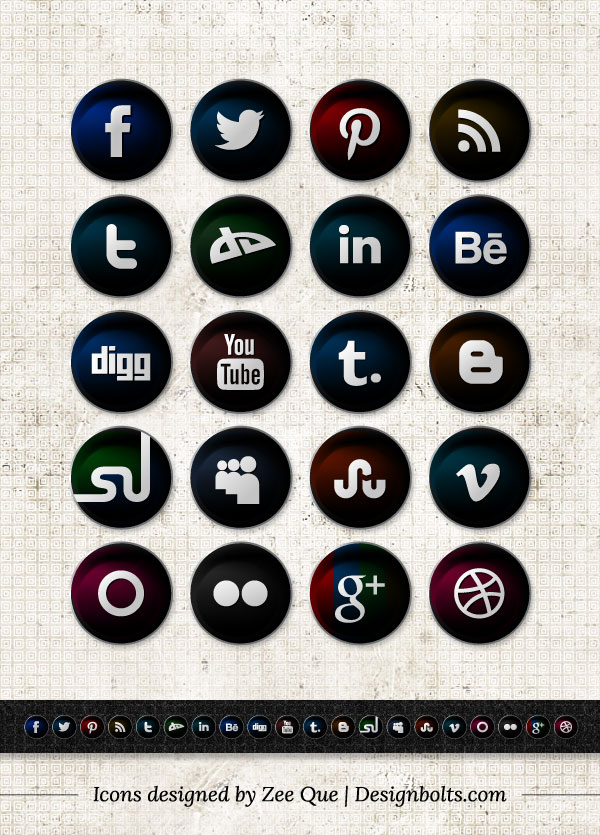 10. Free Vector 3d Social Media Icons Pack Including New Twitter StumbleUpon & Pinterest Icons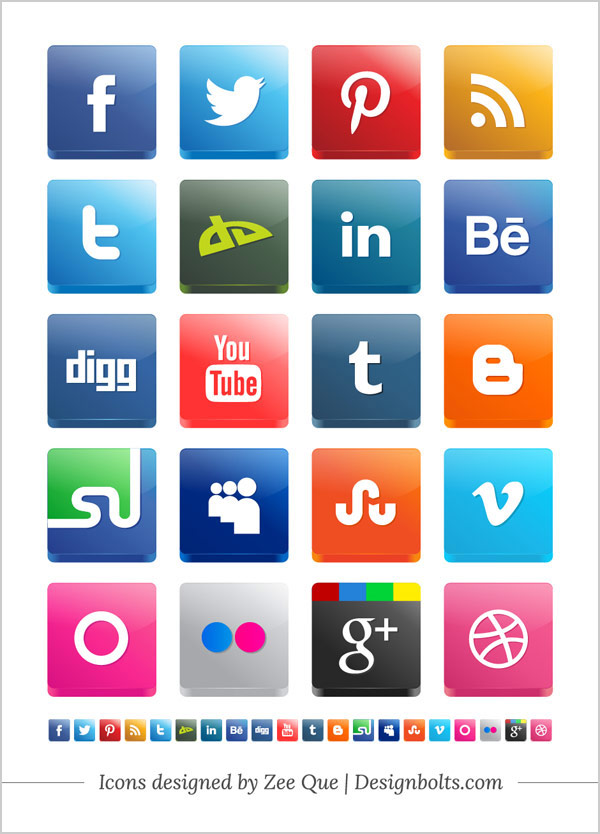 More Free Icons & Vectors:
Receive interesting articles & freebies right in your inbox
Make sure you confirm your email address through the link we just emailed you
About The Author
Zee Que: I'm a Graphic/Web designer having been in the field of Web Design and Print Media for the last 8 years, the very founder of DesignBolts.com. I have fervent interest in Graphic Design & Photography. You can follow me on Twitter.