Creativity and inspiration best define the field of graphic designing. It is a world of inventiveness and spur. The best endeavours are done by a graphic designer to please the beholder by creating a world of insignias and hues through his art of designing. According to a graphic designer, each design he composes ought to come out like a bolt from the blue.
A graphic designer goes through the intense effort of generating the best design. He is all the time chasing a mad hunt for designs like a hunter after a prey. Graphic designers are often times choked and intruded by the people who do not have a least idea about the art and field of designing. In a short and stressful time span they are over burdened and compelled to produce a masterpiece.
So here is my new post about the common confessions of a Graphic designer typography design posters which is going to unfold the graphic designer's mental agony and his suppressed shriek getting an explicit outlet. Scroll down with your mind wide open to feel empathy for a Graphic Designer's traumatic pschological state.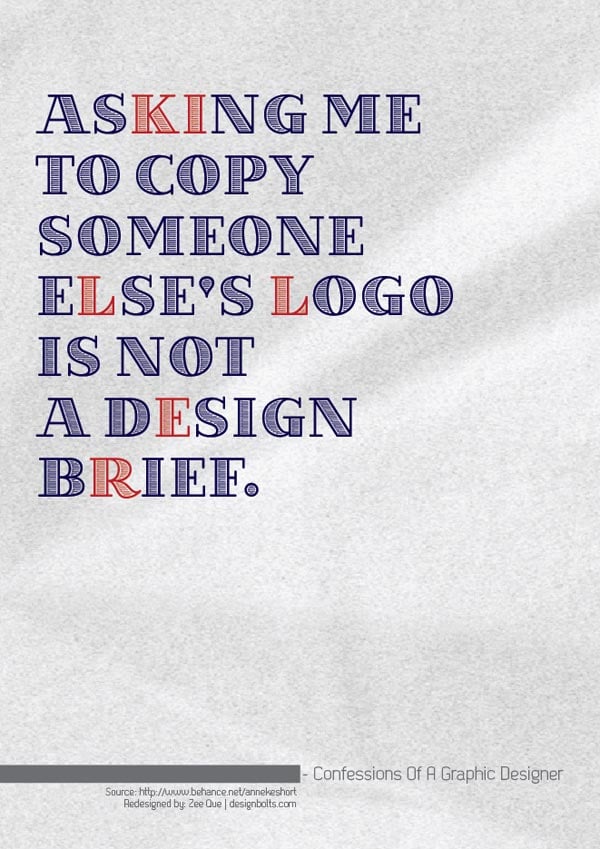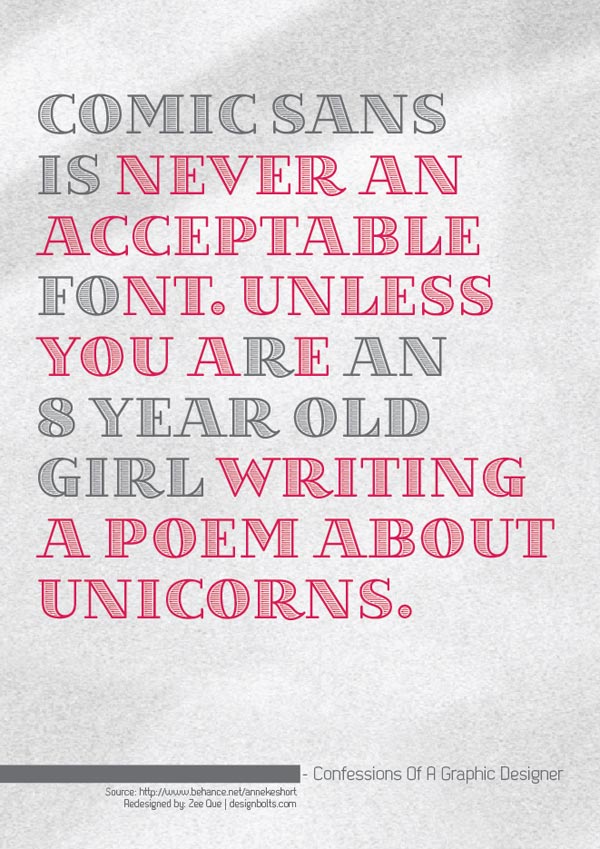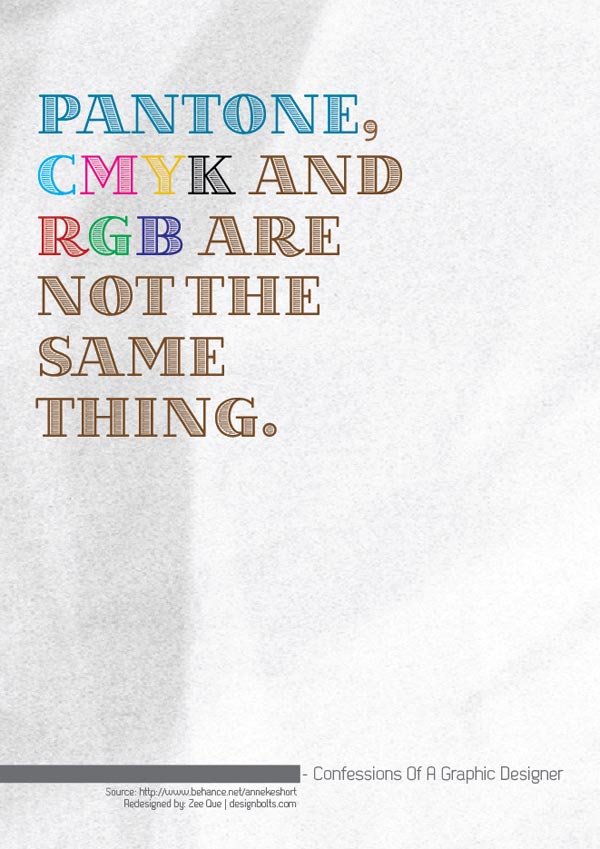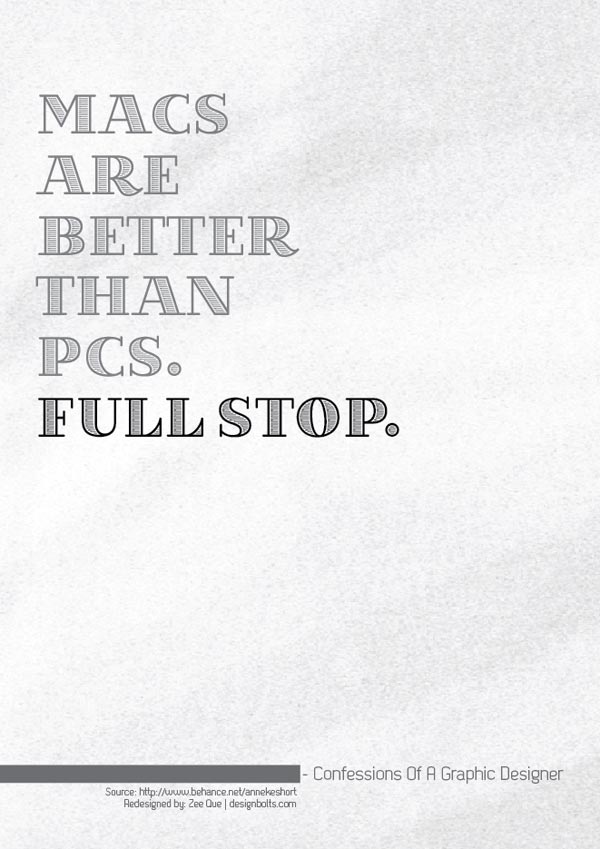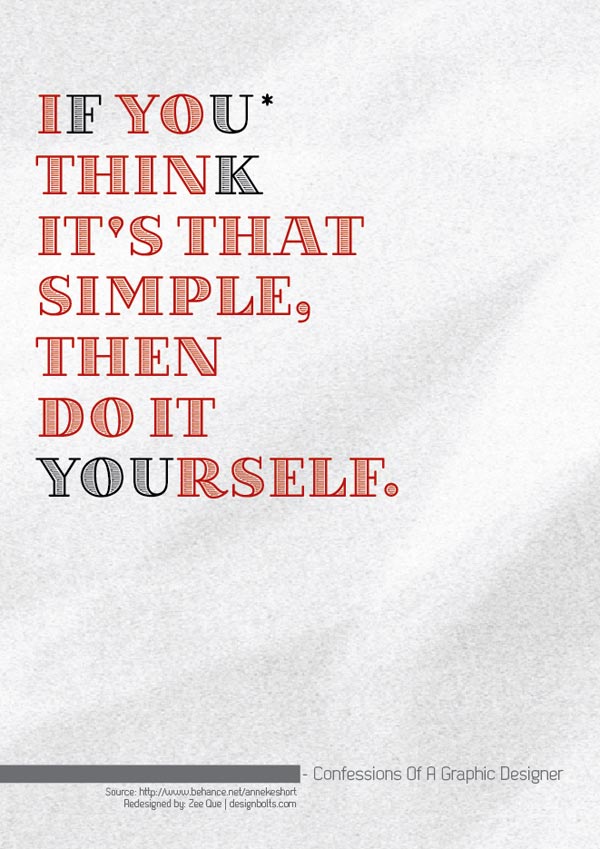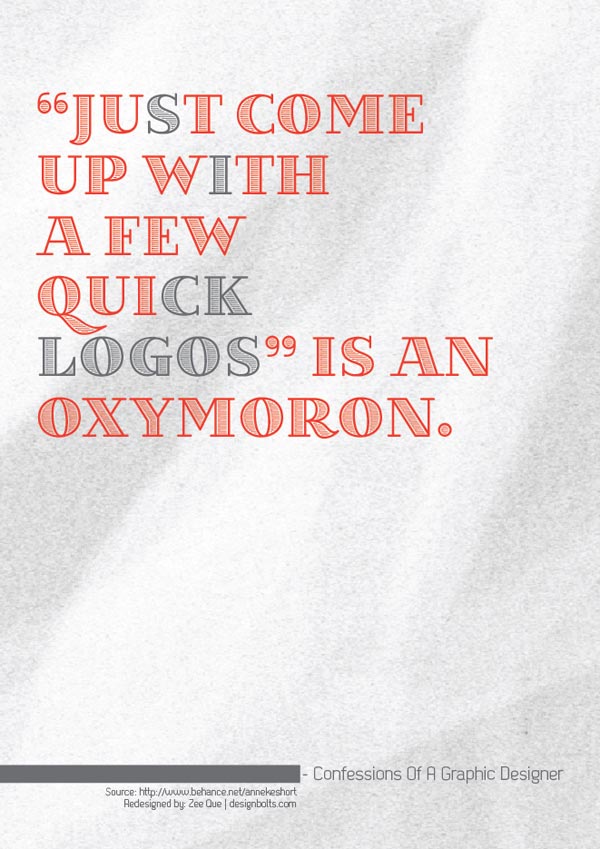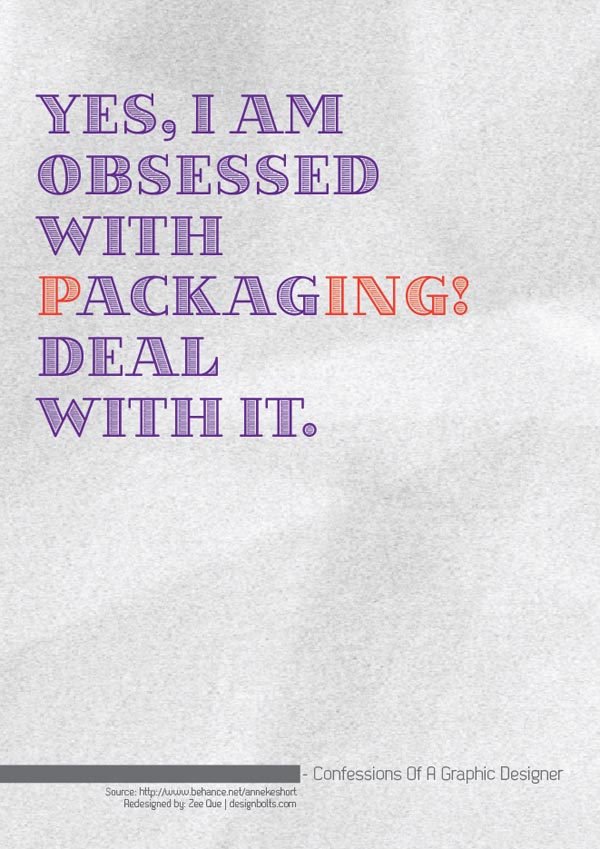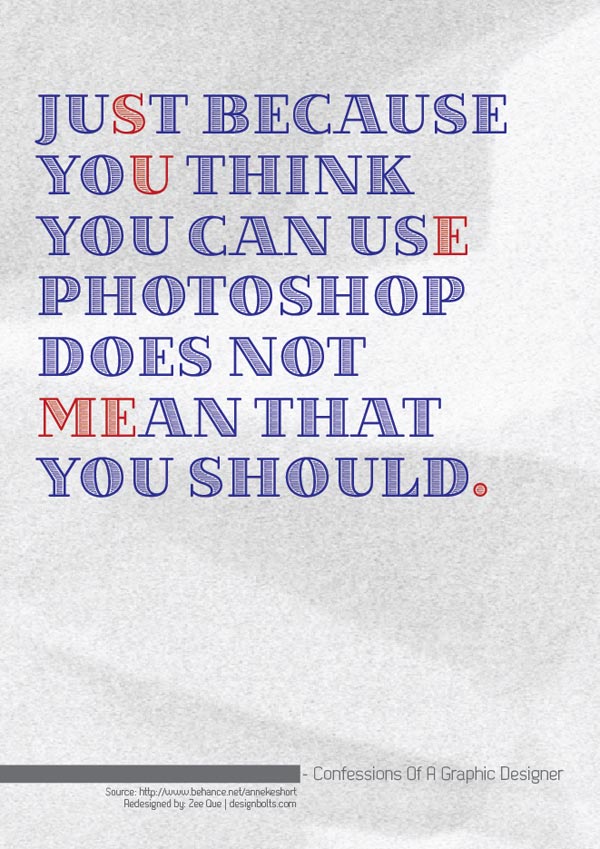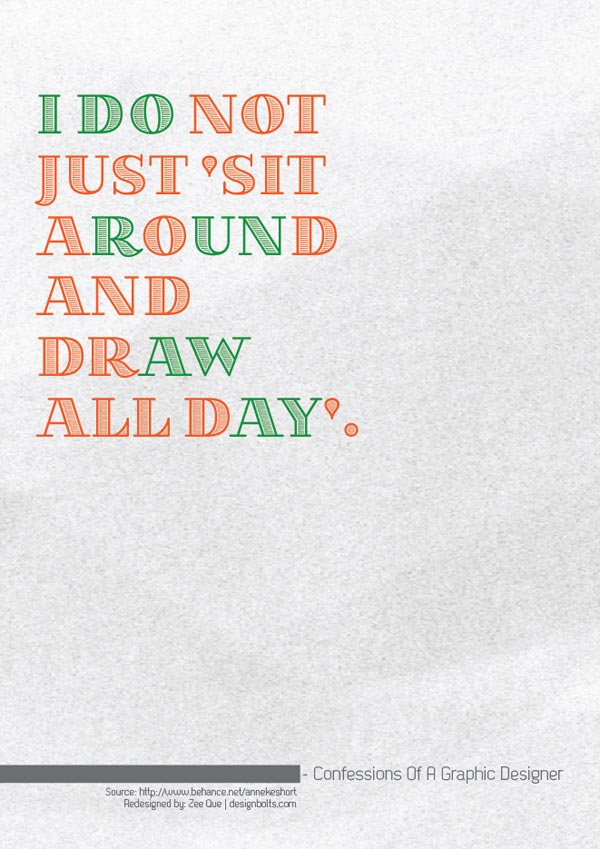 All Posters are designed by Zee Que | designbolts.com 
 Recommended Posts: