Knock knock! Today in the treasure boat what I am bringing along would for sure mesmerize you all at once. It is an amalgamation of droll fun, queer amusement and challanging hunt. Without keeping the mystery any longer, let me unlock the door of this treasure–It is the fascination of the game "Angry Birds". This game is played massively all across the world and it is making its players all the more maniacs about this game.
Did you ever give it a thought, what if The Angry Birds would be the real birds; dwelling in this real world? Whoa.! It is quite creepy and uncanny to think of this but certainly not a big jerk. This surely flutters our thoughts's wings and tickle our imagination in one go.
Let me give a glimpse of the game. There are numerous sorts of birds used in the Angry Bird game i.e. a Black Bird has the ability to blowup and smash everything, a White Bird can drop explosive eggs, through Yellow Bird things can be done swiftly and a Green Bird can hit the target without making the object know who backed it, so on and so forth. Today my post is showcasing Ravio Angry Birds Realistic Digital Art. This photoshop wonder would definitely make you wonder struck. Enjoy!
Black Angry Bird Realistic Digital Art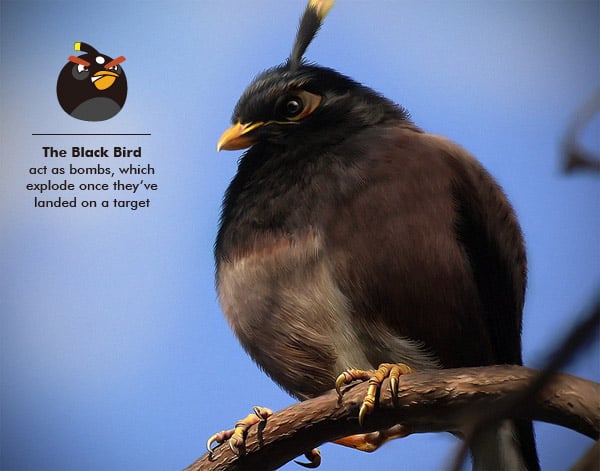 Blue Angry Bird Realistic Digital Art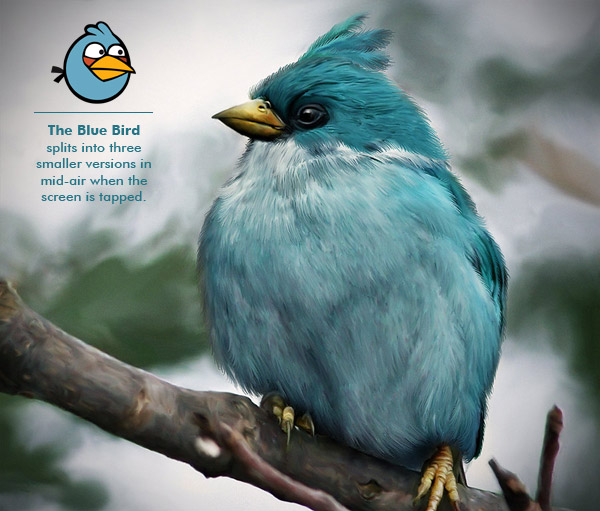 Chubby White Angry Bird Realistic Digital Art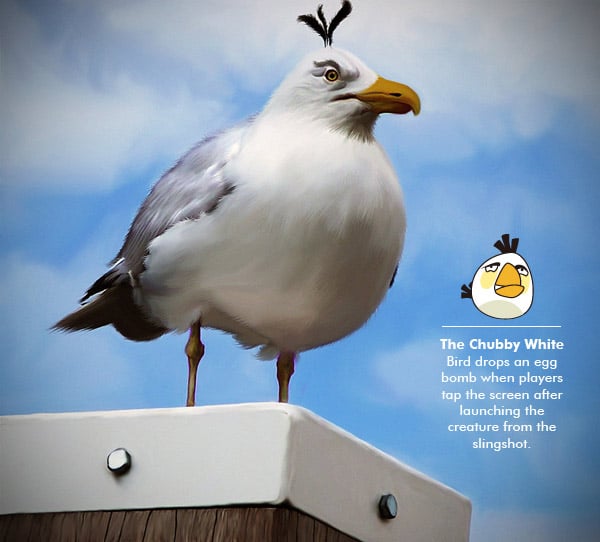 Green Angry Bird Realistic Digital Art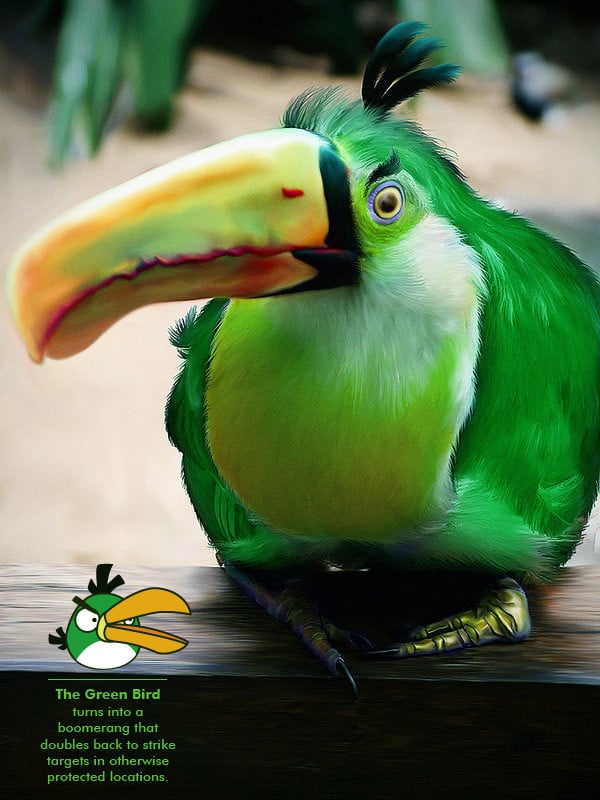 First Avian Missile Red Angry Bird Realistic Digital Art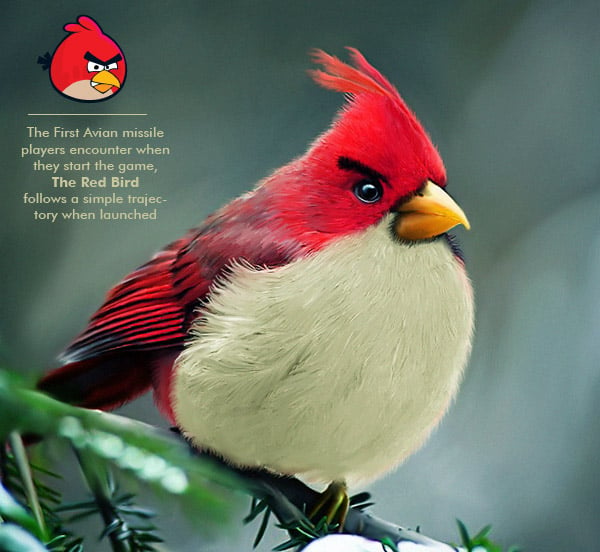 Yellow Angry Bird Realistic Digital Art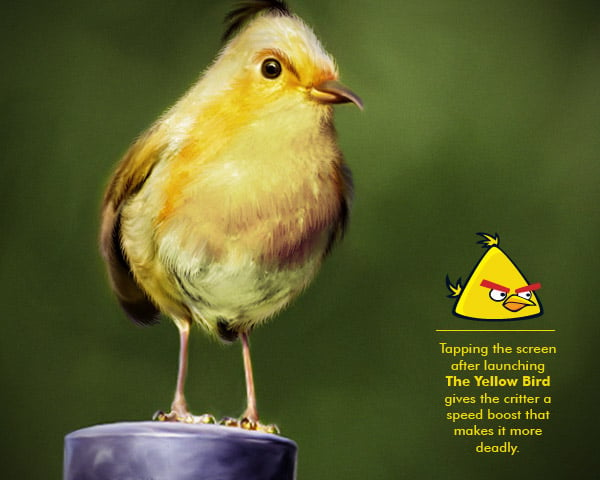 Mighty Eagle Angry Bird Realistic Digital Art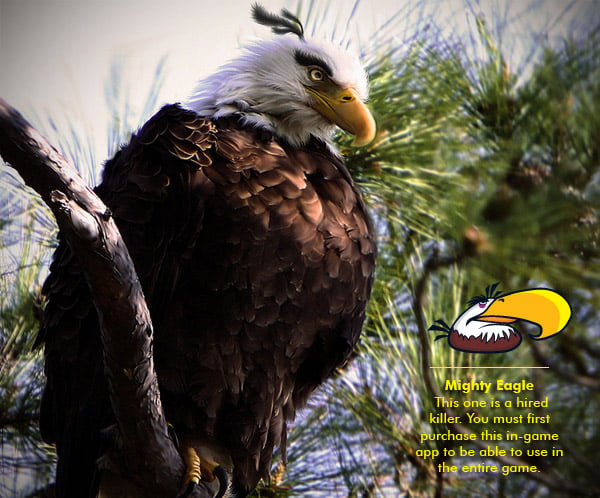 Orange Angry Bird (Famous as Balloon Bird / Global Bird) Realistic Digital Art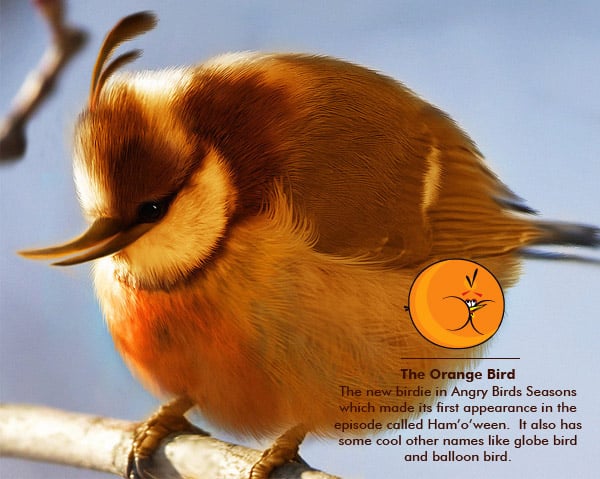 A Photoshop Wonder by mohamedraoof
Icons Designed By Zee Que | Designbolts.com