If you are a company whose forte is to create idealistic constructions then surely this post of Construction logo design can be availed by you as your company emblem. This pyramid logo design symbolizes concrete and insubstantial construction. All over the world Egyptian pyramids are looked as inspiration. They are unshakable, unmovable and real solid constructional icon for even after decades they sustained their construction and structure everlastingly.
You can make slight modifications in this Ideal construction logo design or use it as it is for your company logo. This will certainly stand for your company and manifest the professional work done by your organization. Take this free Vector Ideal Construction real estate logo design and make it speak for your real estate.
Don't forget to subscribe us for more free logos, free Vectors & Free Icons in future.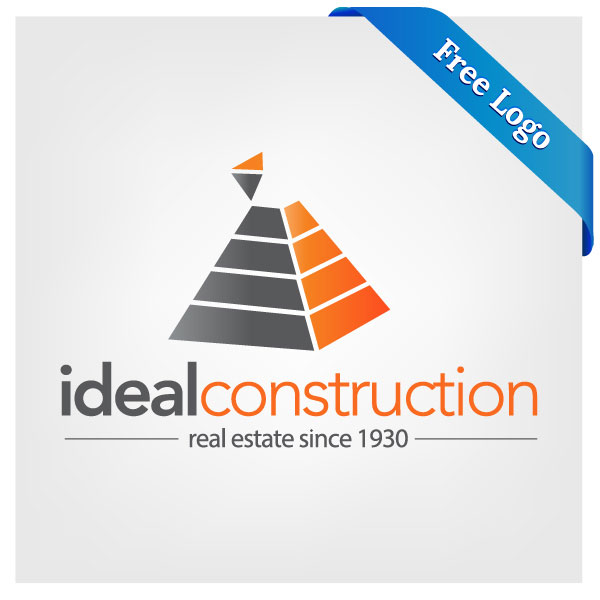 Download Logo Template 
More Free Vector Logo Design: