We always want a fun element to laugh over. This world is made up of harsh realities and out of this chaos and hassle there has to be a way out which can make you and me smile and laugh out loud. So today I am all set to present a post containing truth & lies funny quotes and mocking posters.
There are few most common lies which we speak and also hear quite often from others in our daily life routines. Just to avoid a situation or to manipulate the meaning behind. These lies are so blunt and openly vivid having dual meanings. Whoa! What a funny contradiction? In the nutshell there is a mixture of 'what you have said & what you actually meant in concealed words.'
These truth and lies funny posters are totally insane and crazy which will make you smile and you would think of yourselves how many times you already have spoken these to the unwanted people around. Scroll down and have a glimpse on funny & sarcastic posters. Cheers!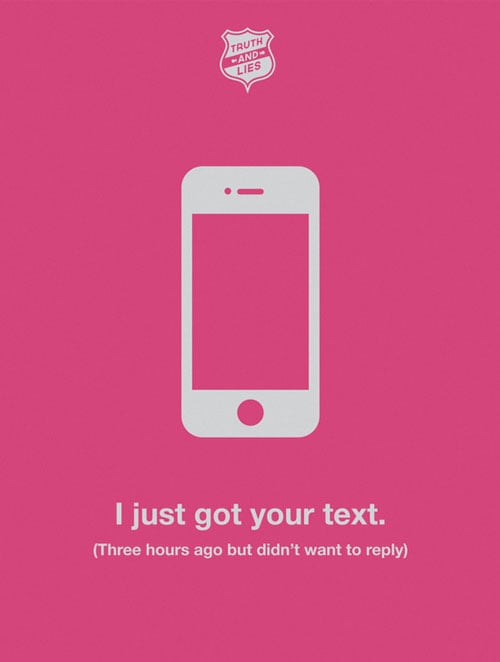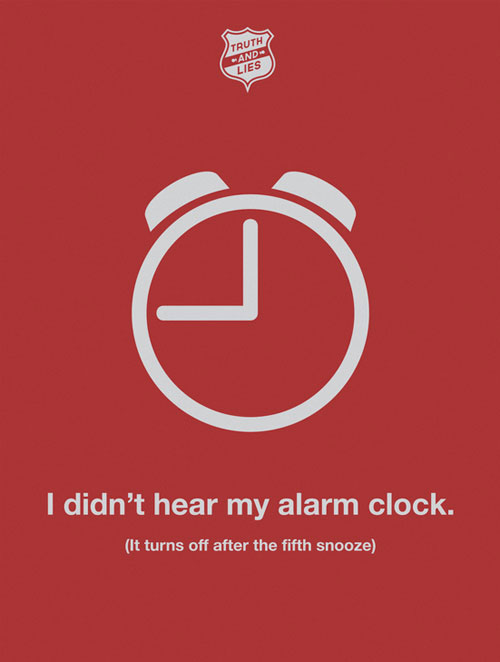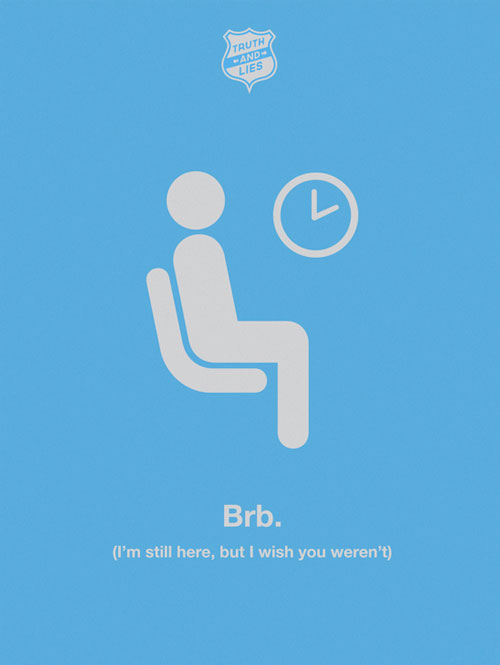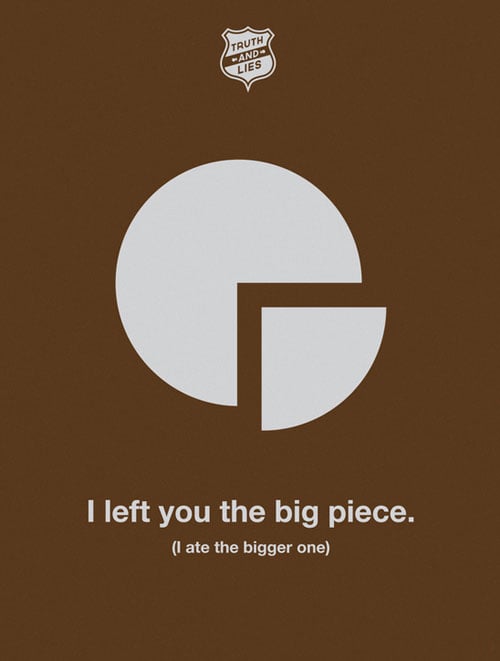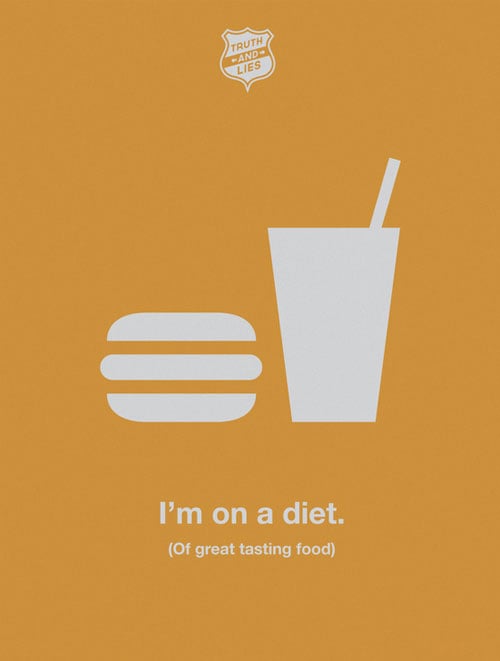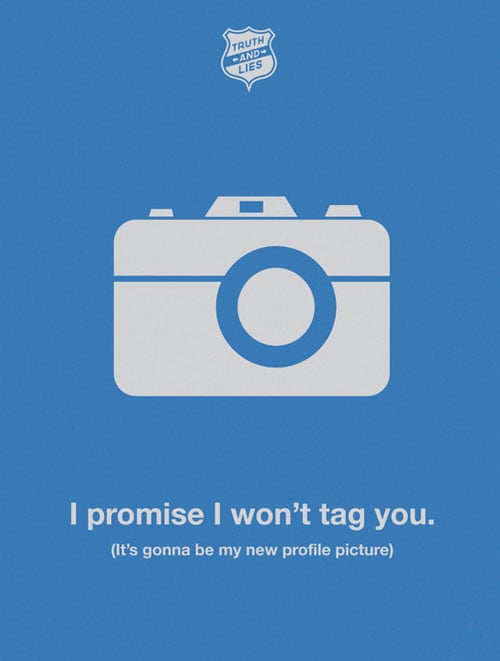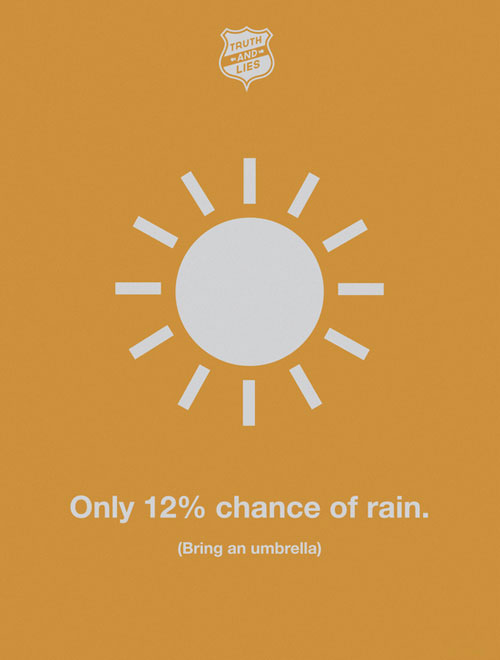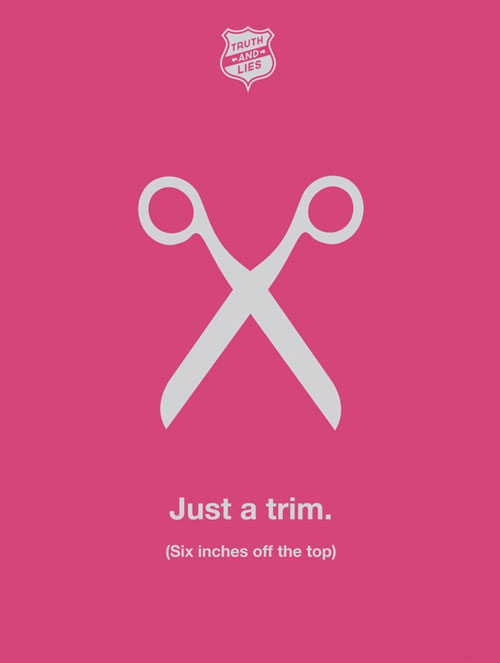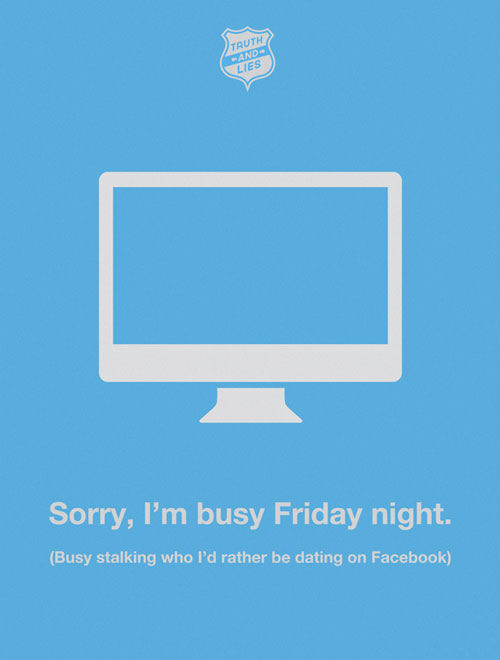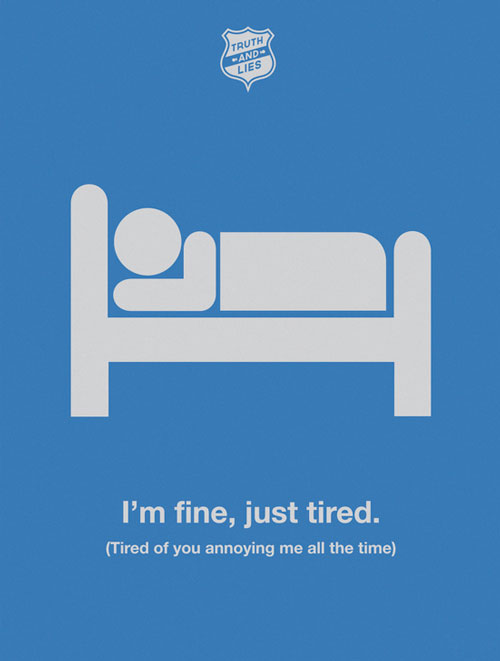 A poster series by Justin Barber
Recommended Typography & Inspirational Quotes Links: