Social media icons are the nut and bolts of a blog/website. Without them a blog lacks big time so every blogger tries to pick-up the right kind of social media icons that pretty well go with the website background and very aptly sink in to the website theme. Social media icons have a compact role to be played in a blog.
I have designed free 3D silver black social media icons which will compliment all the sites having either white or black backgrounds. They will equally look good in colorful backgrounds as well. Let's get started with these social media icons to give a techno & pro look to your websites. Scroll down to peep into silver black social media icons and make your visitors wonder-struck with their dazzling look.
Do subscribe us for more free icons, free vectors and other fresh graphic goodies.
3D Black Social Media Icons on White Background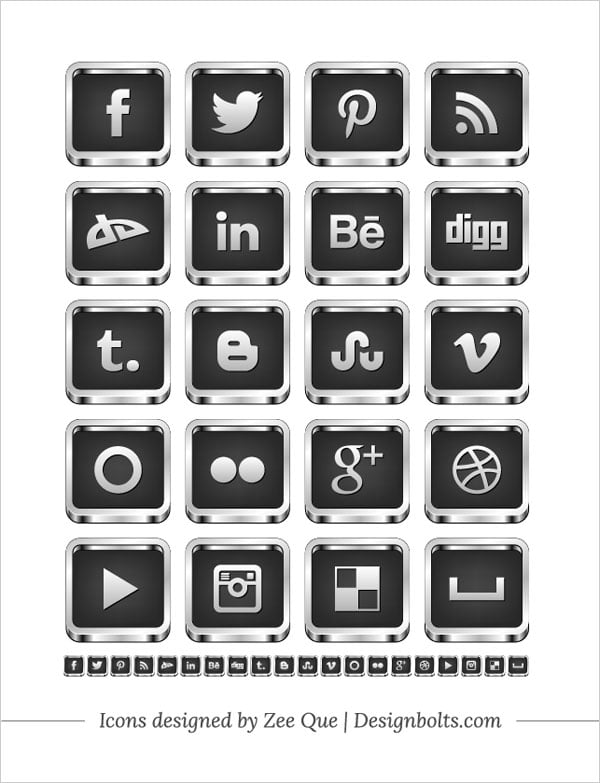 3D Black Social Media Icons on Black Background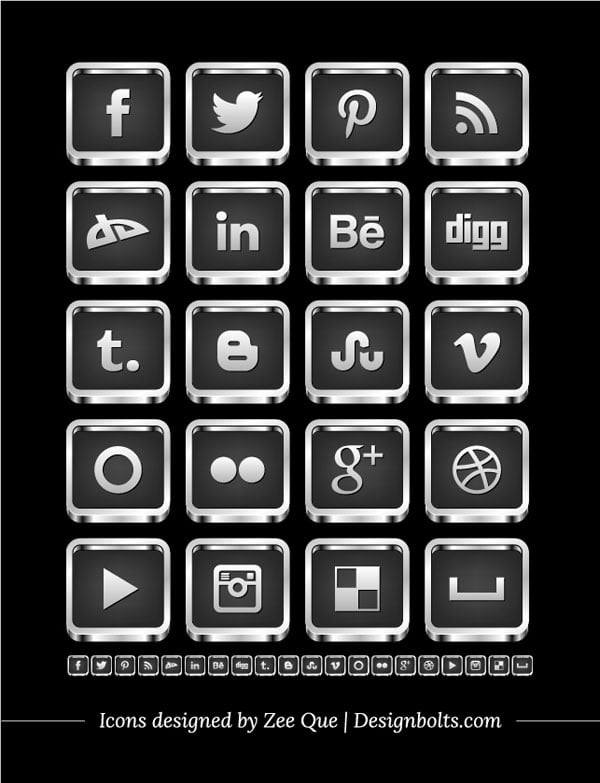 Free Version:
Available Size: 24, 32, 48, 56, 72, 96, 128, 256 px
License: CC Attribution-Noncommercial-No Derivate 3.0
Free Stainless Social Icons
—————————————————————————————————-
Premium Version for only $ 3.00
Available Format:  Vector (.ai) file
License: Creative Commons Attribution 3.0 Unported License
[paiddownloads id="24″ return_url="https://www.designbolts.com/thank-you/"]
—————————————————————————————————-
More Free Icons Download & Vectors: