David Zinn has always come out on the surface of creative world with unique and original art pieces since 1987. His inventive style and proficient approach are deep seated within his mind that creates outclass masterpieces which become desirable in the very first gaze. David has created appreciable posters, inspiring business logos, and awesome book illustrations whereas thoughtful educational cartoons, worth seeing t-shirt designs, beautiful greeting cards and superb hand-painted dump trucks also come under the catalogue of his work field.
David is that artist who is prolific when it comes to creative writing and scenic painting etc. He is also a passionate sidewalk chalk artist, an ardent whistler, and a crazy ukulele player. When we see his chalk art, it would shiver the earth and astonish the sky for the embossed unreal objects look more than real and original on the ground. Giving a realistic touch to the inanimate objects were never been so easy as the way he has portrayed them. Whatever slips down from his hand becomes an epitome of marvel cum miracle. Around the websites I picked out 70 + best and amazing street art collection of David Zinn which would baffle the minds and captivate the hearts. One can not resist the temptation to turn around and observe deeply the chalk art he does on the streets.
Out of his every single piece of street art what made me impressed is the fun and cute element David depicted through the character Sluggo in the form of his chalk art. Adorable and seemingly tangible Sluggo is jumping up in the air, falling in the heap of autumn leaves, tearing the road wide open and peeping out of it, playing netball, swimming in the pond, gazing at his own footsteps are ample to seize my attention. These pictures give me shivers and make me in to the world of fantasy. One would not go without appreciating his terrific art. He might be the world's most artistically shrewd artist who knows the real tactics of creating epic street arts. In the nutshell, David Zinn is indisputably an asset for all the street art lovers.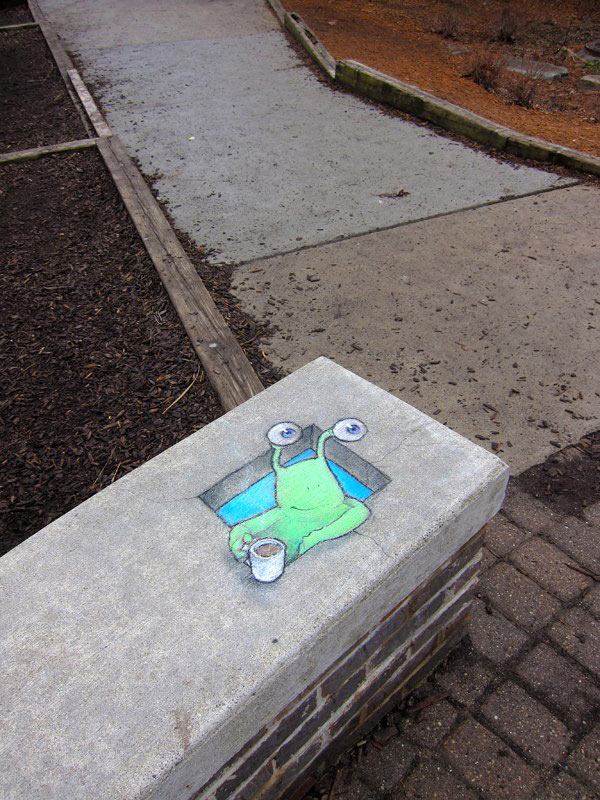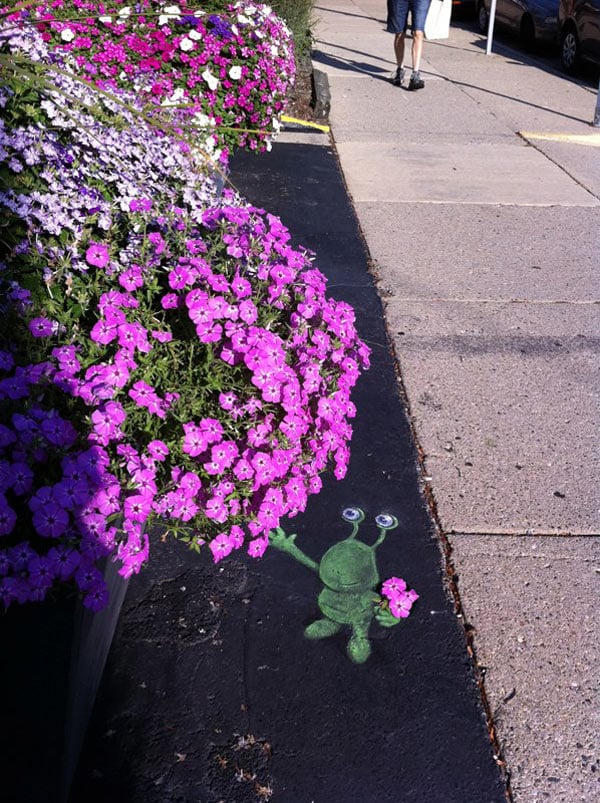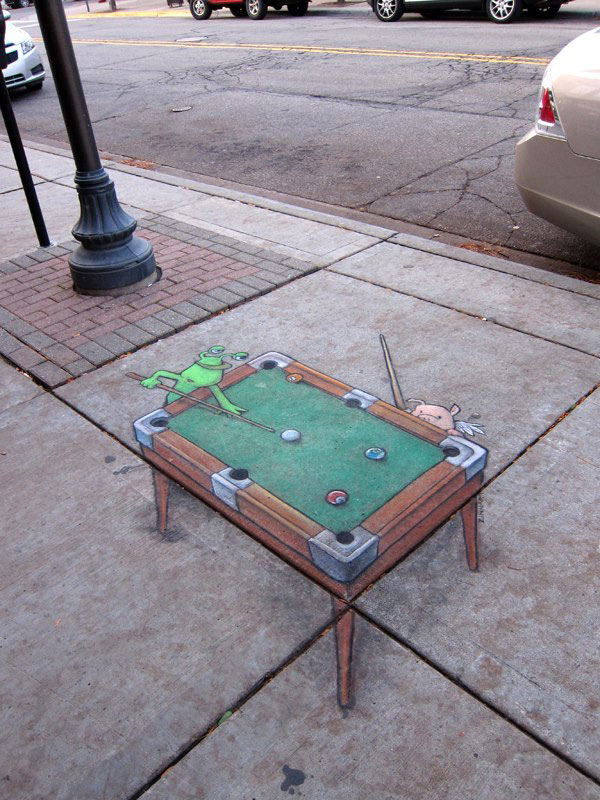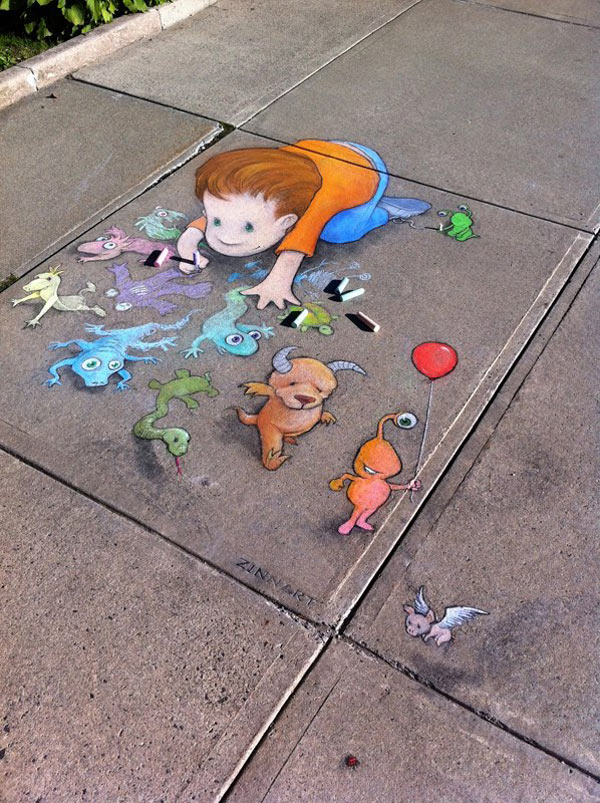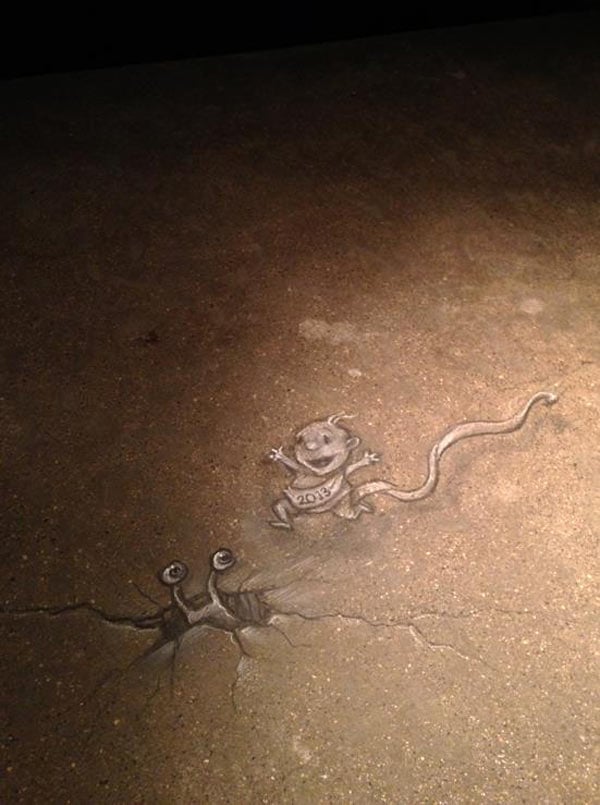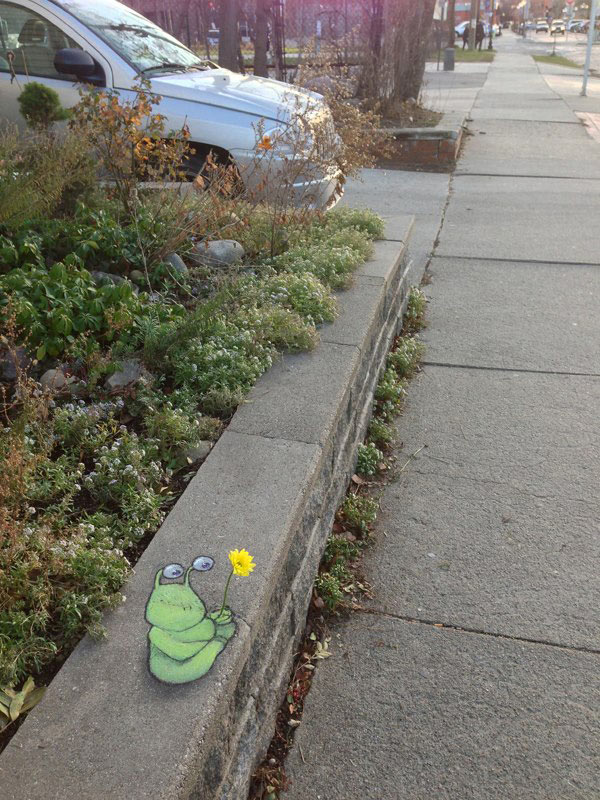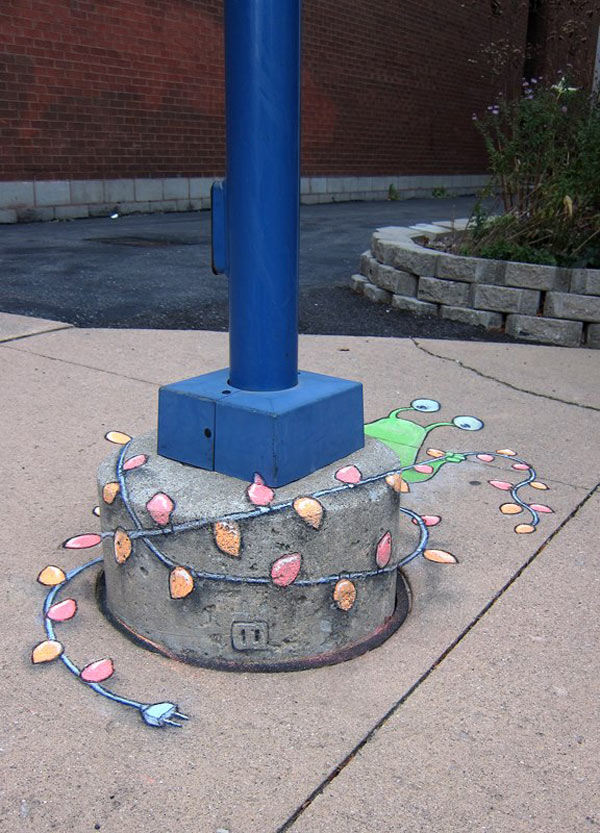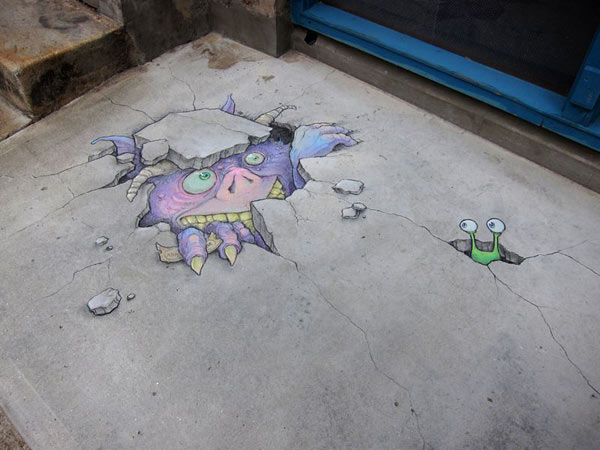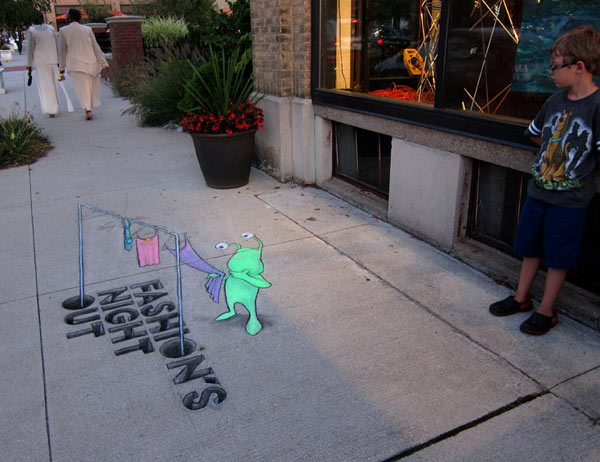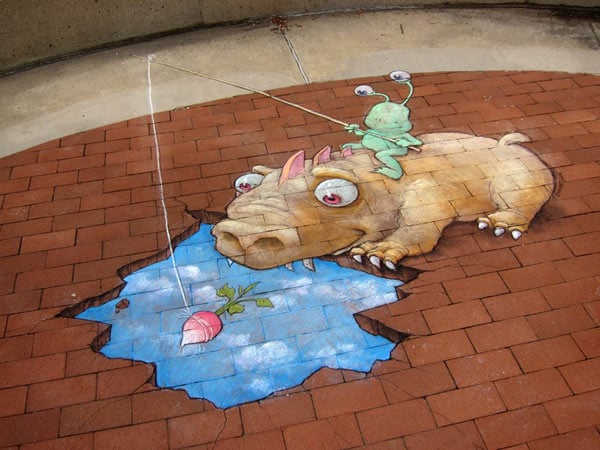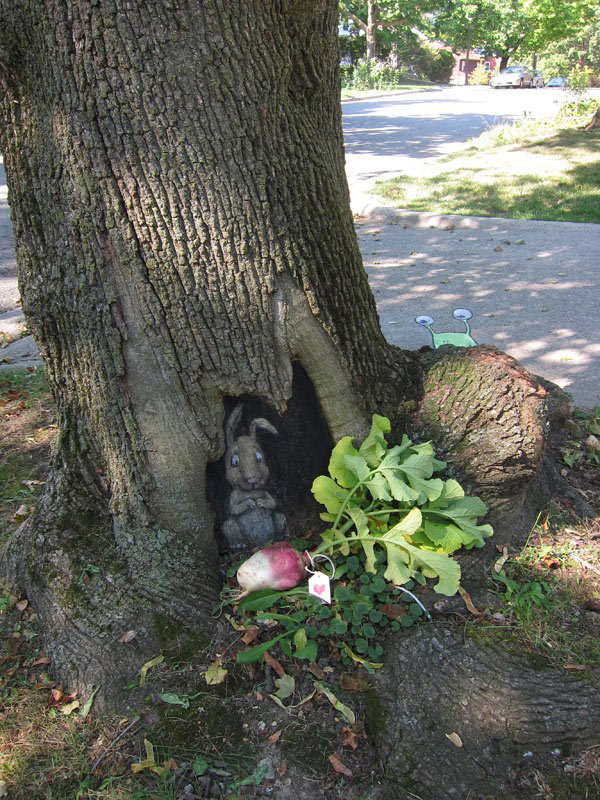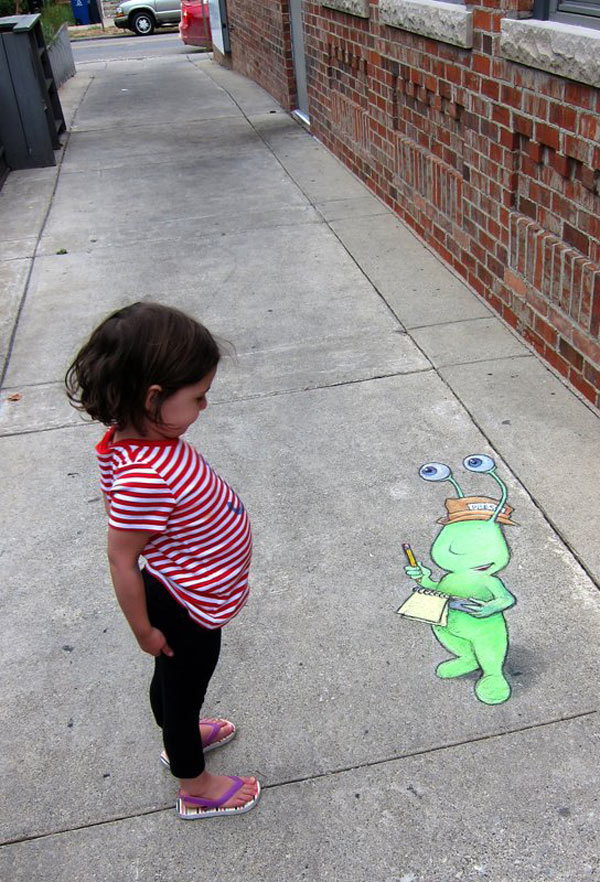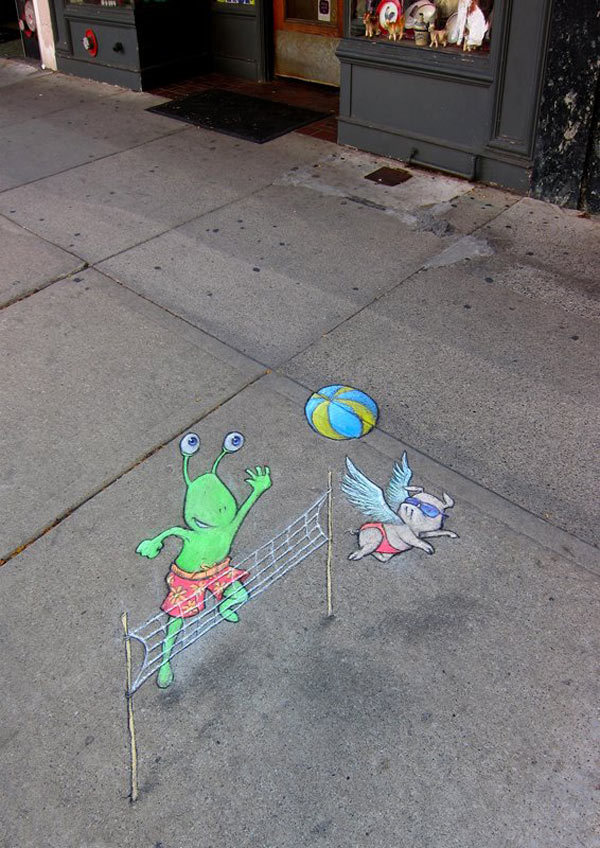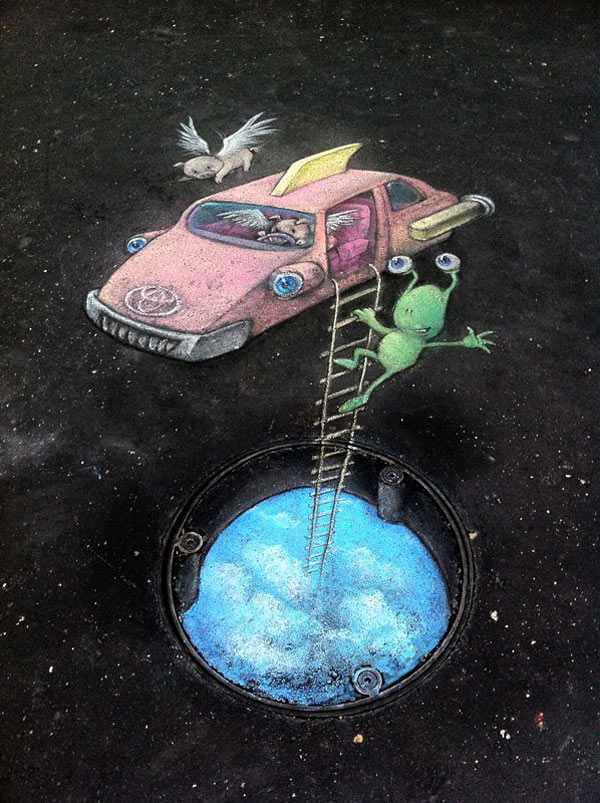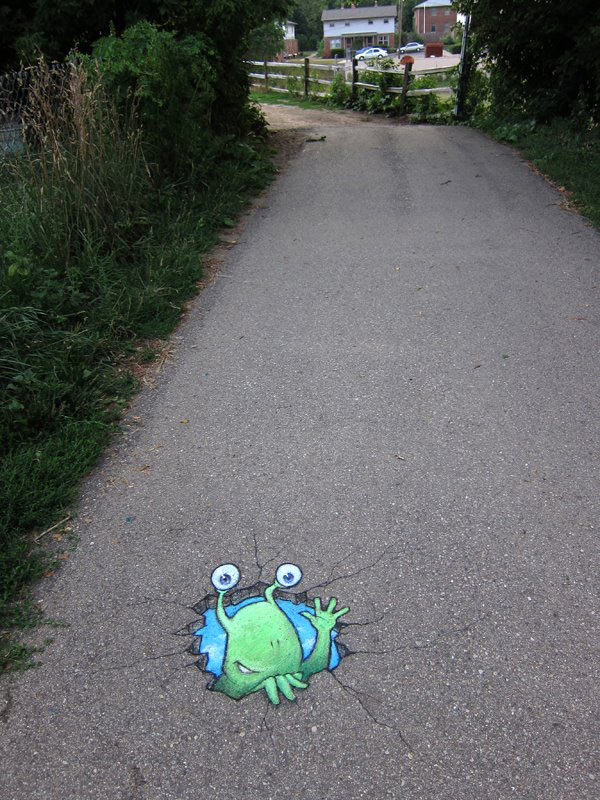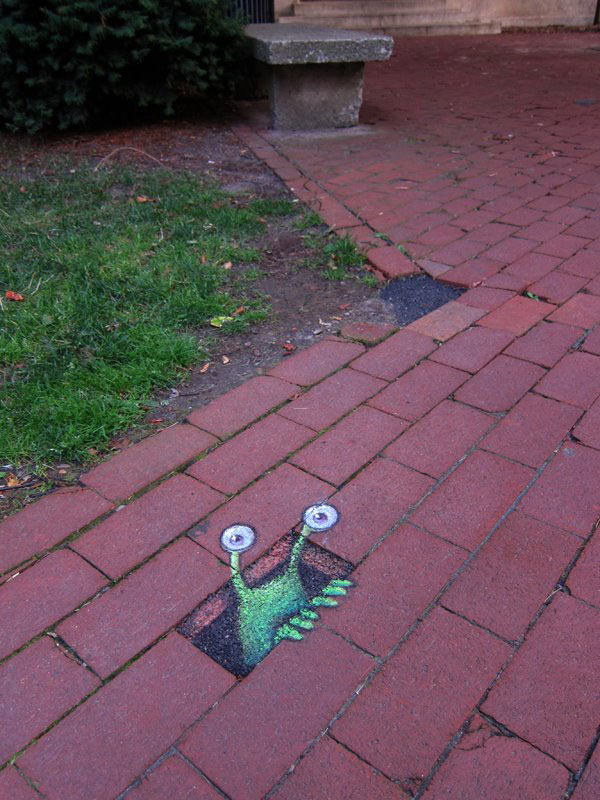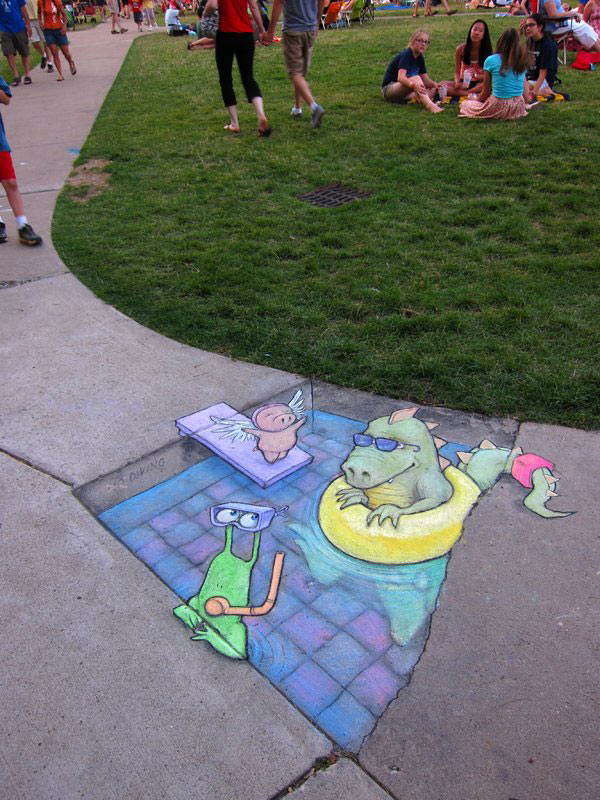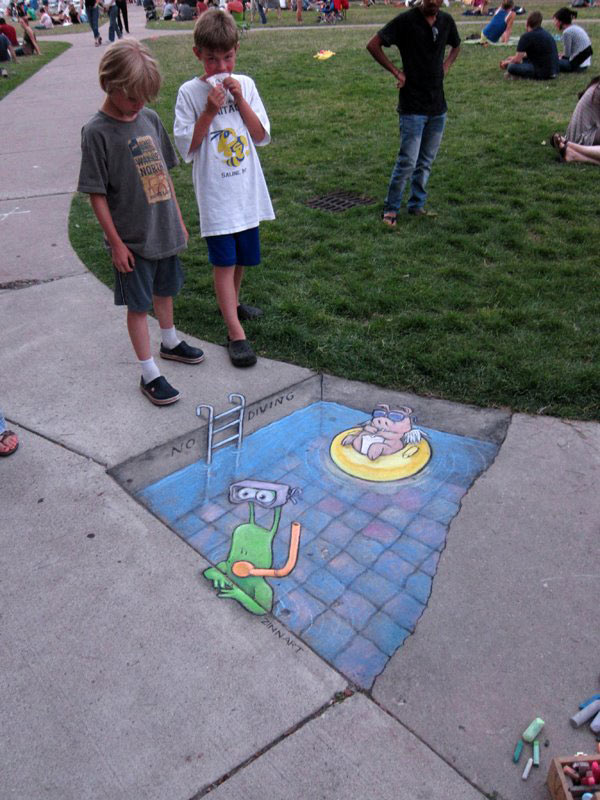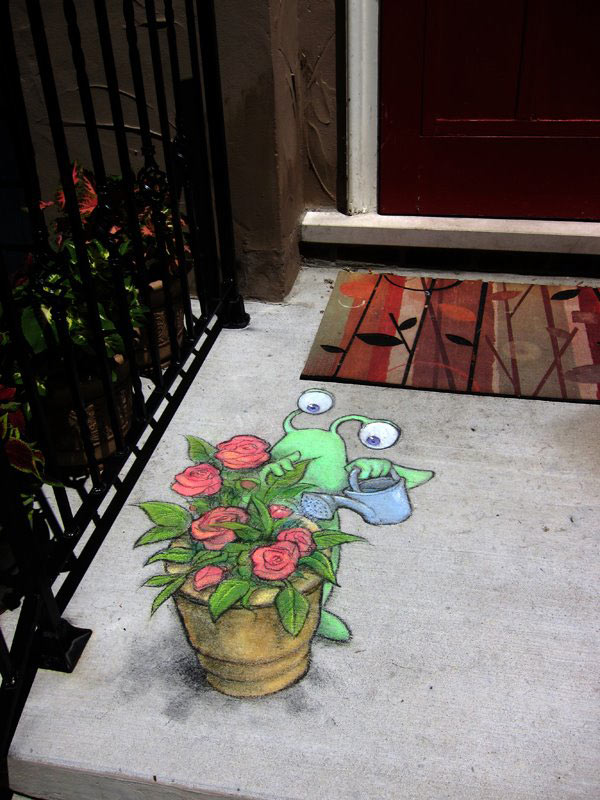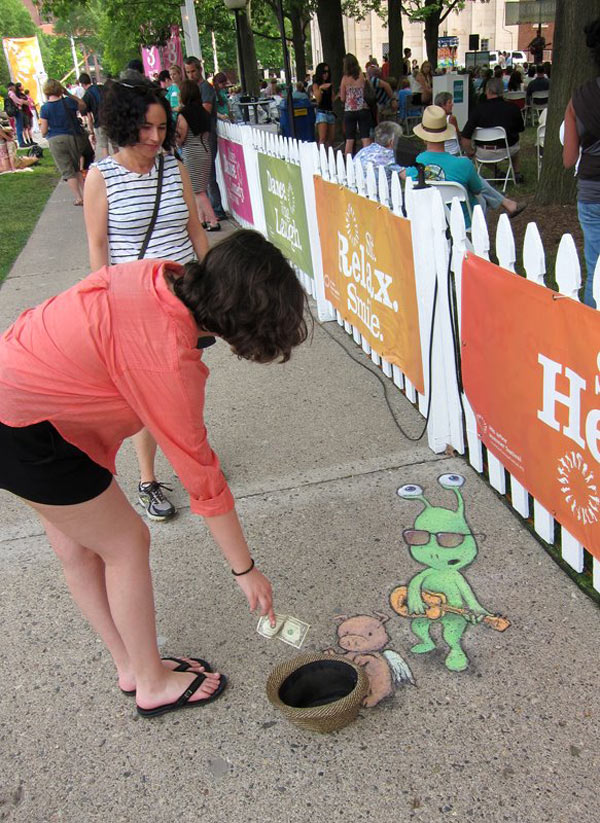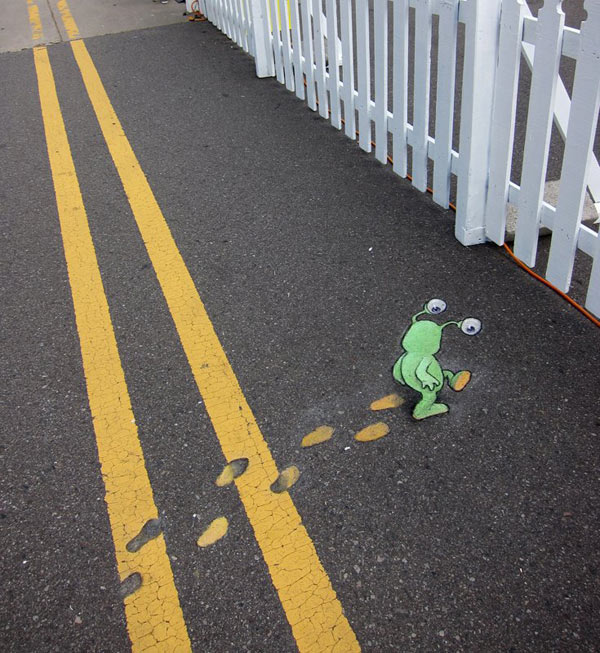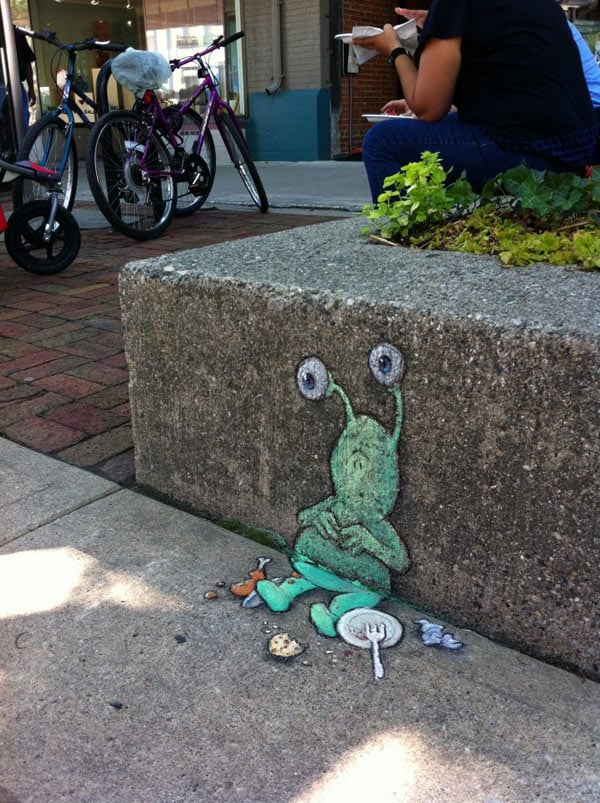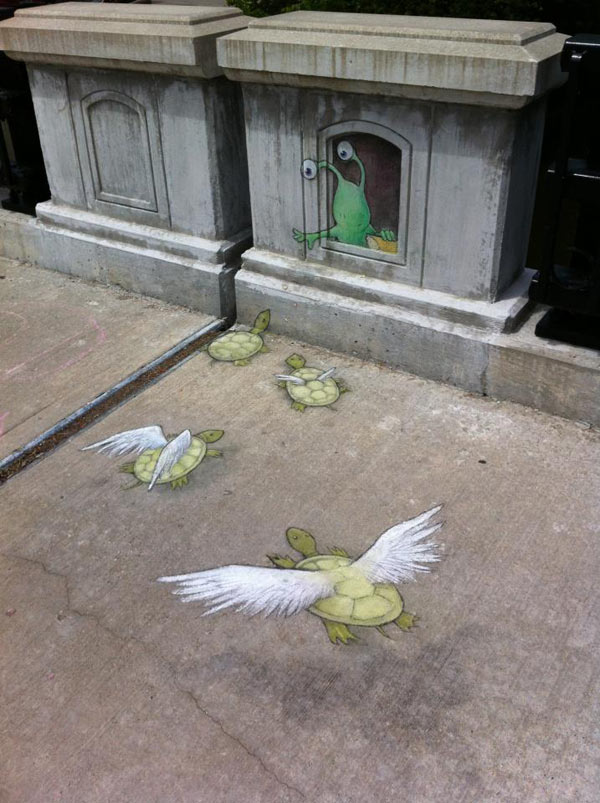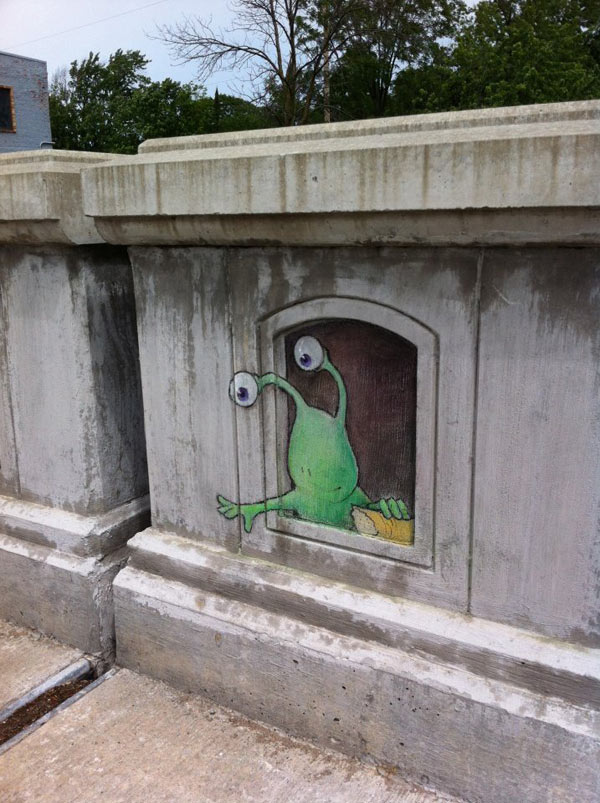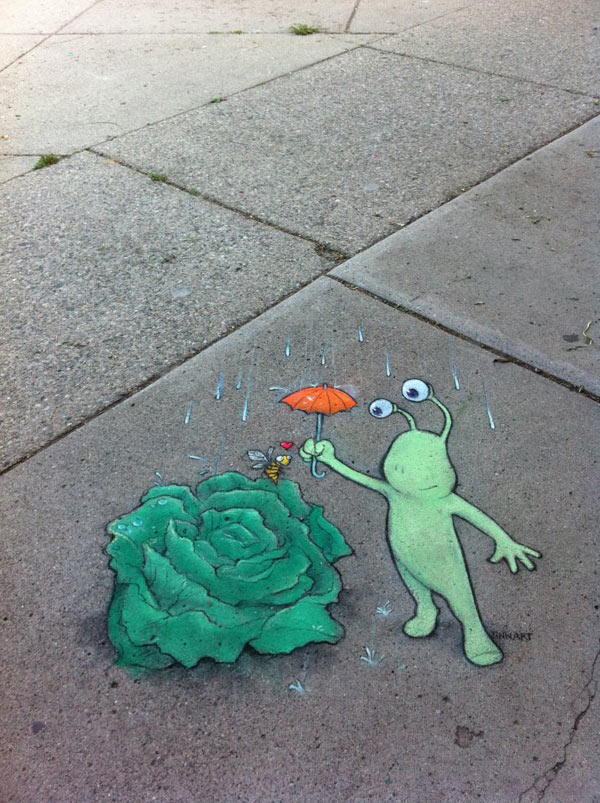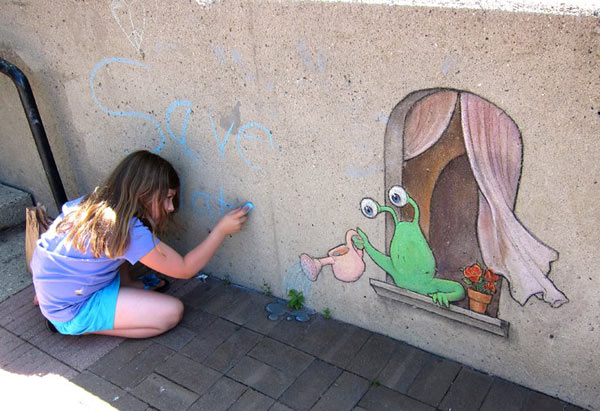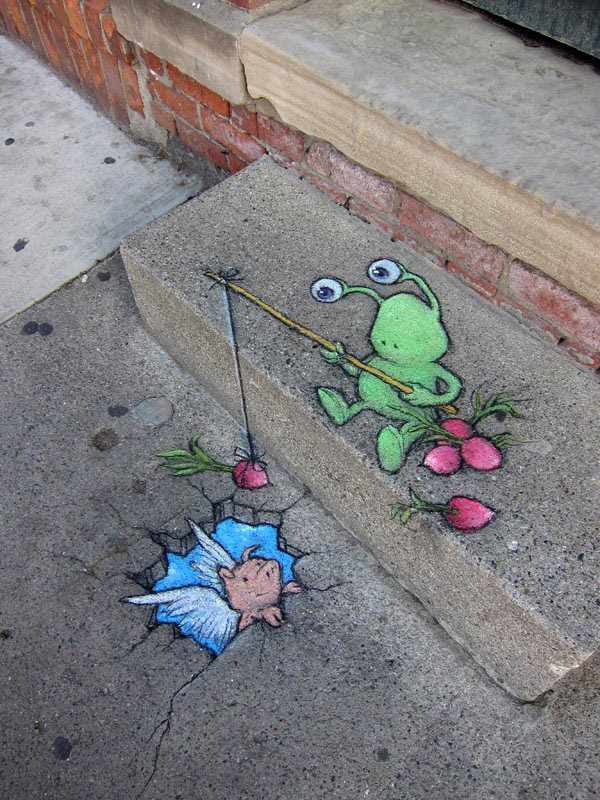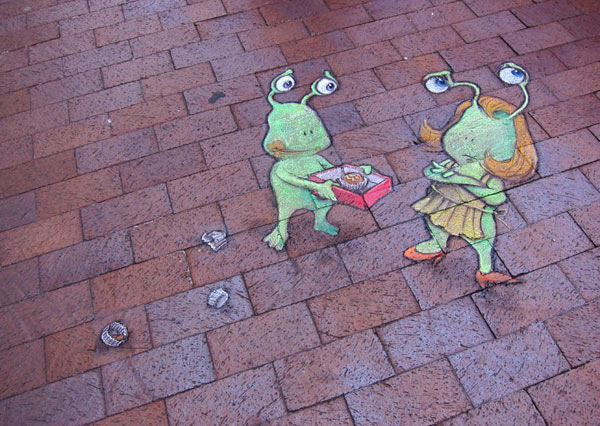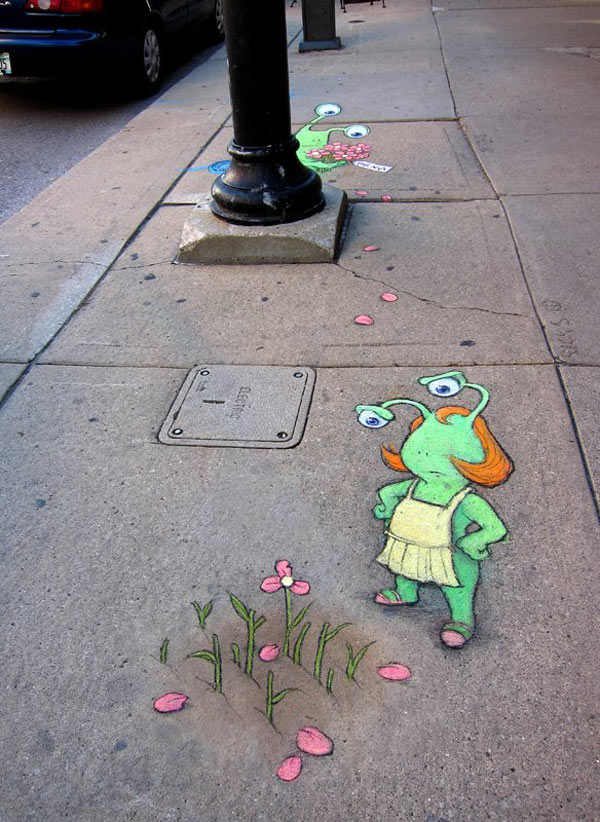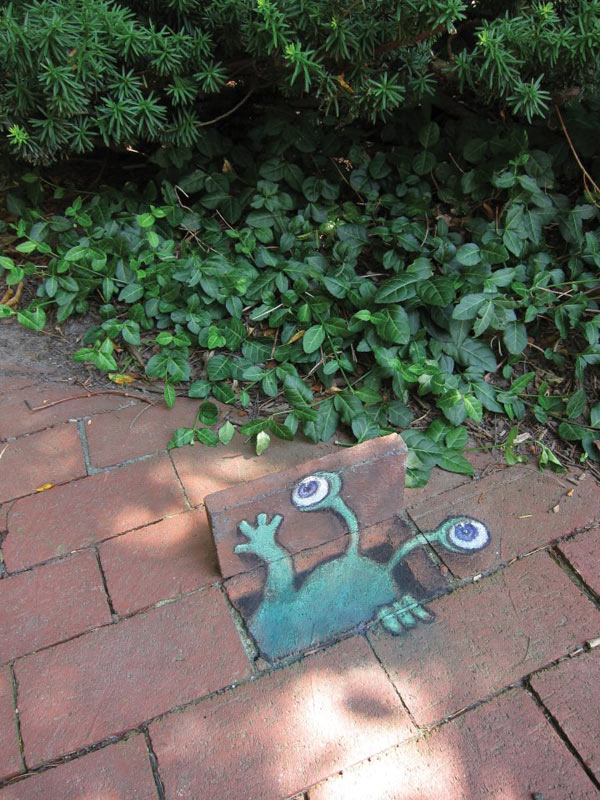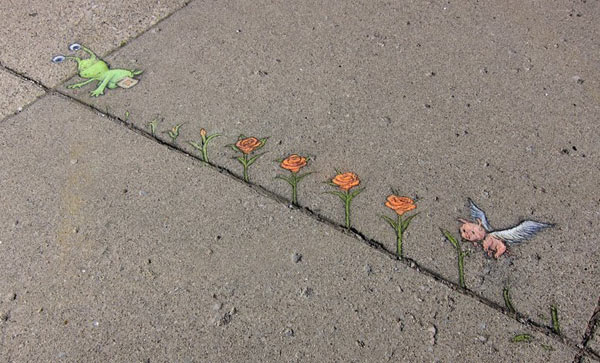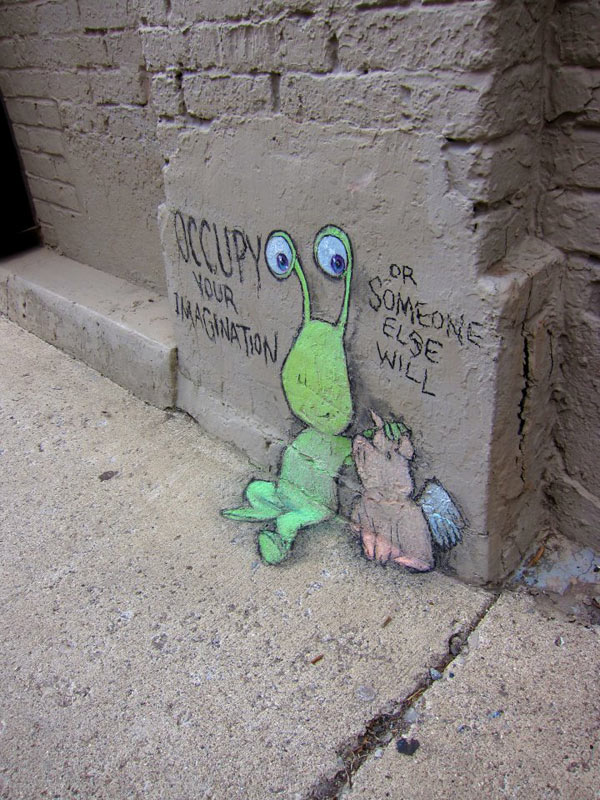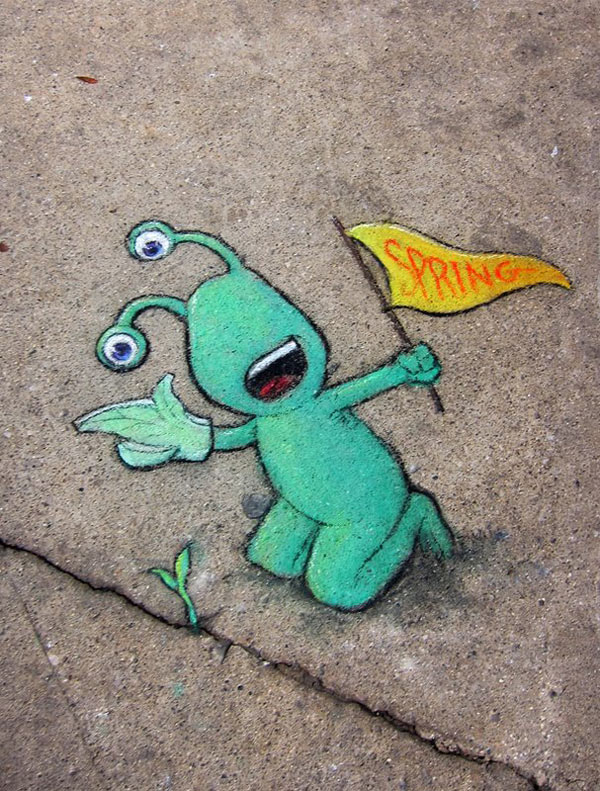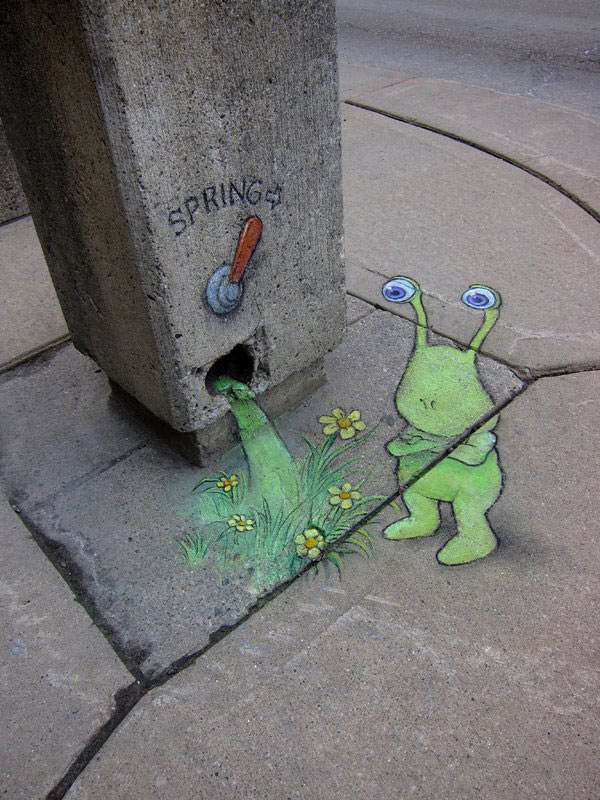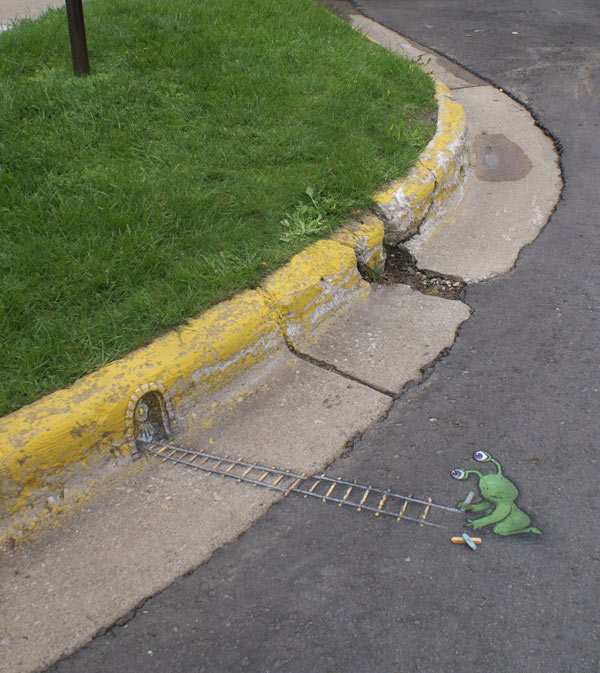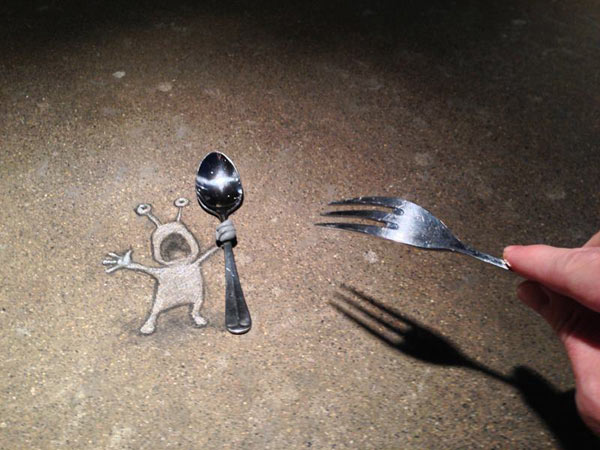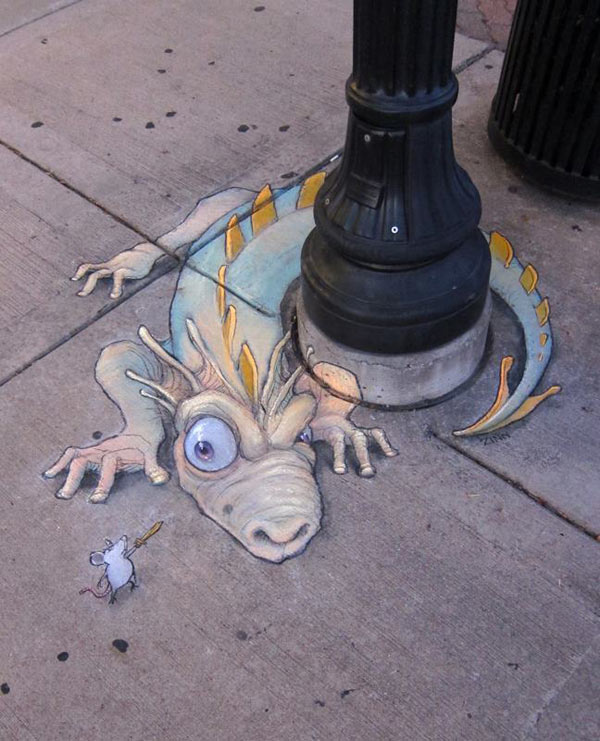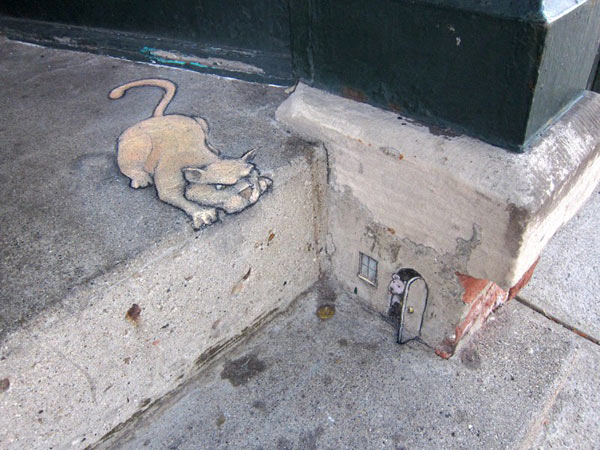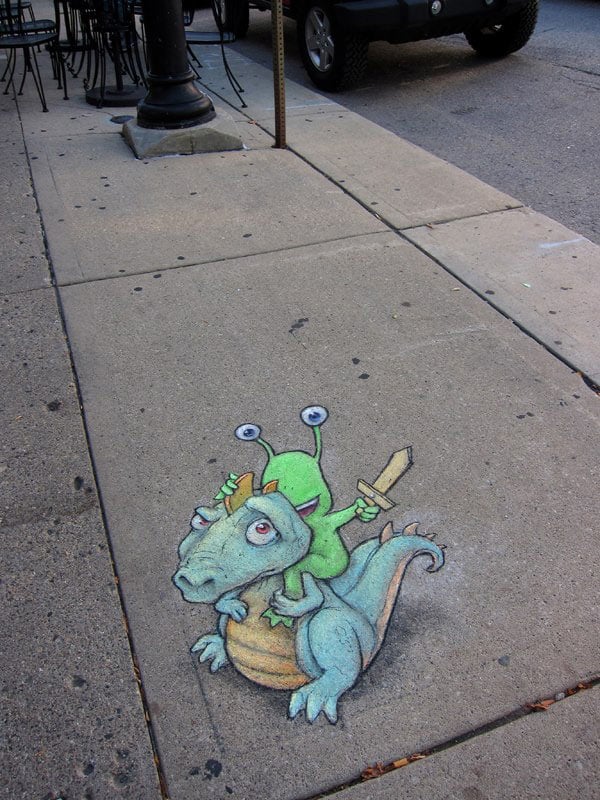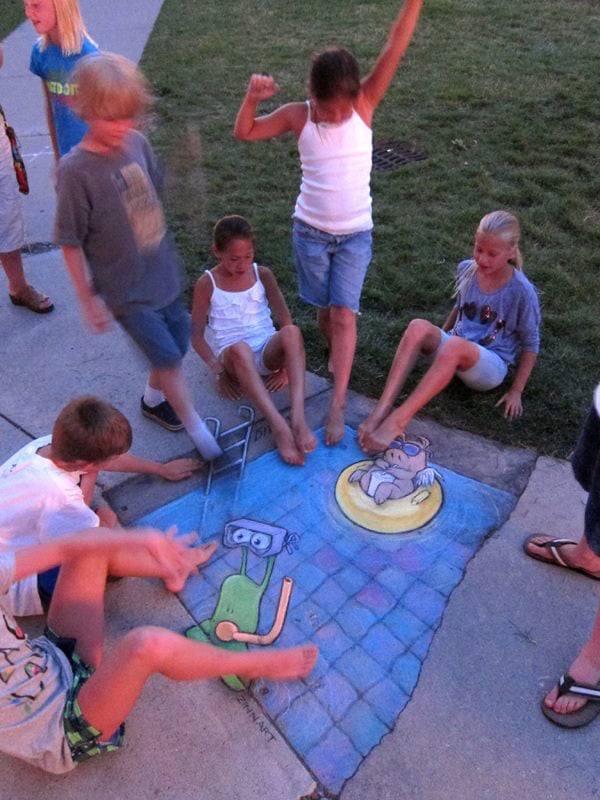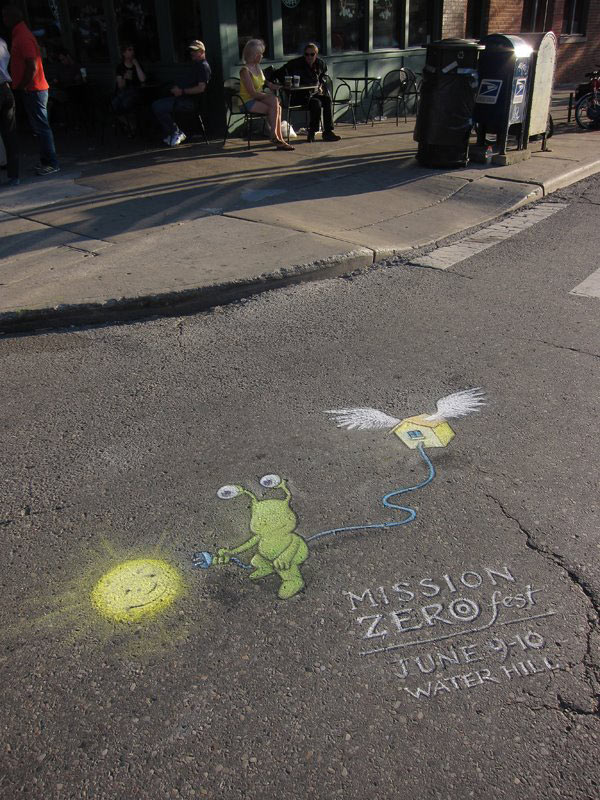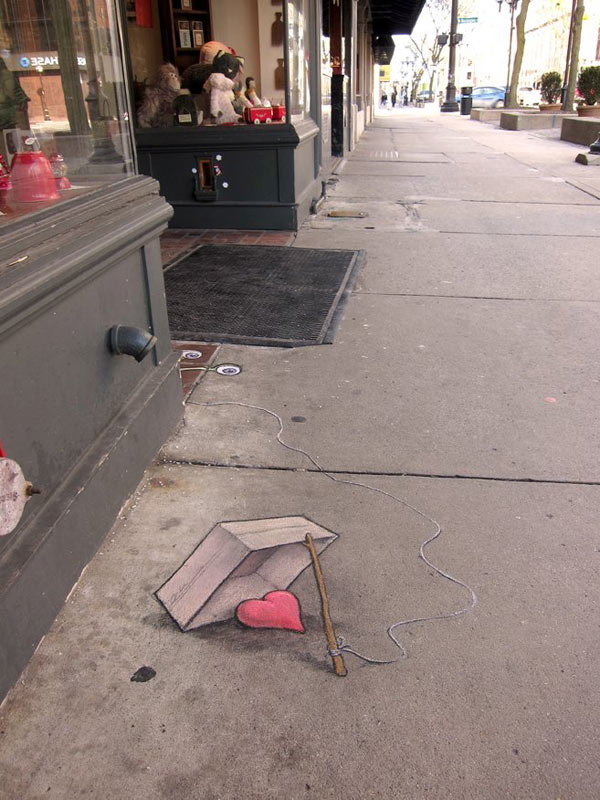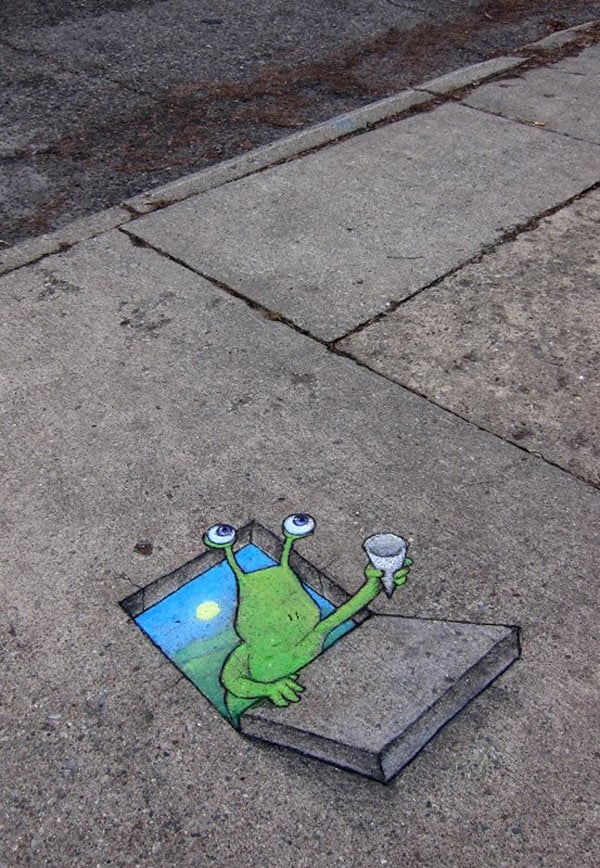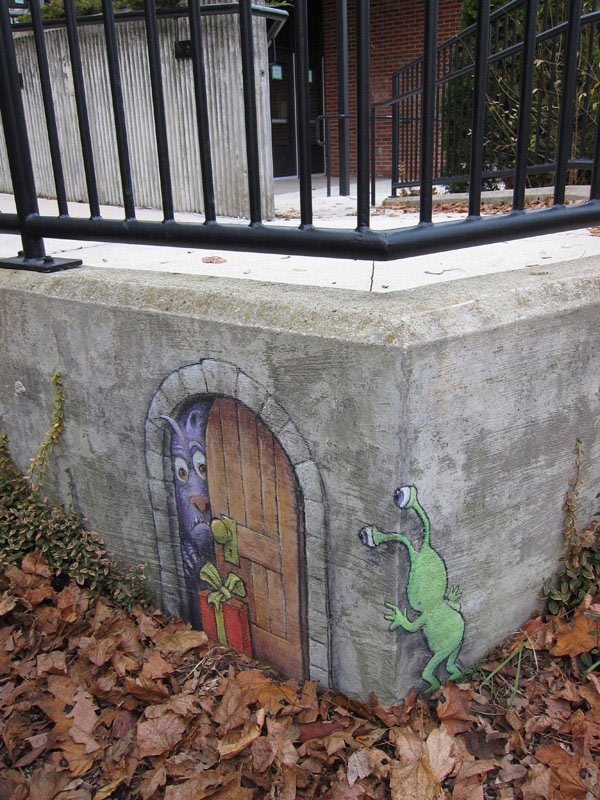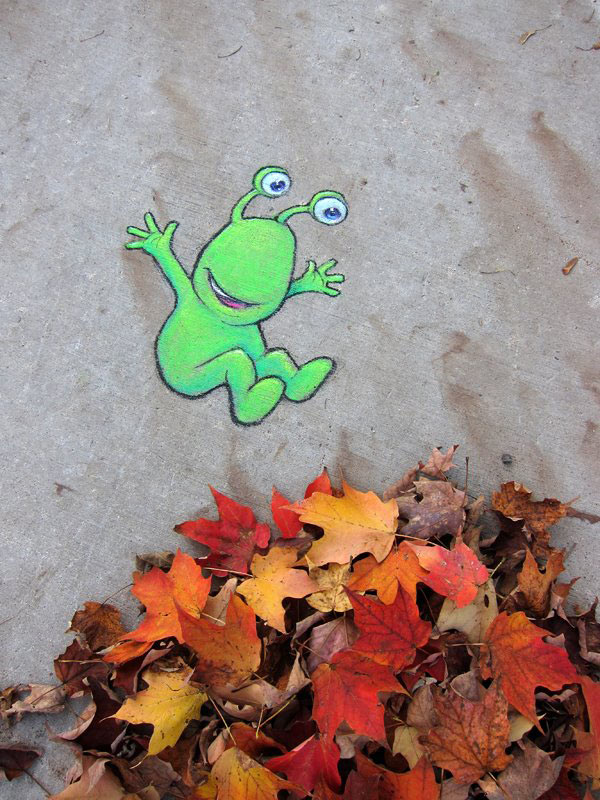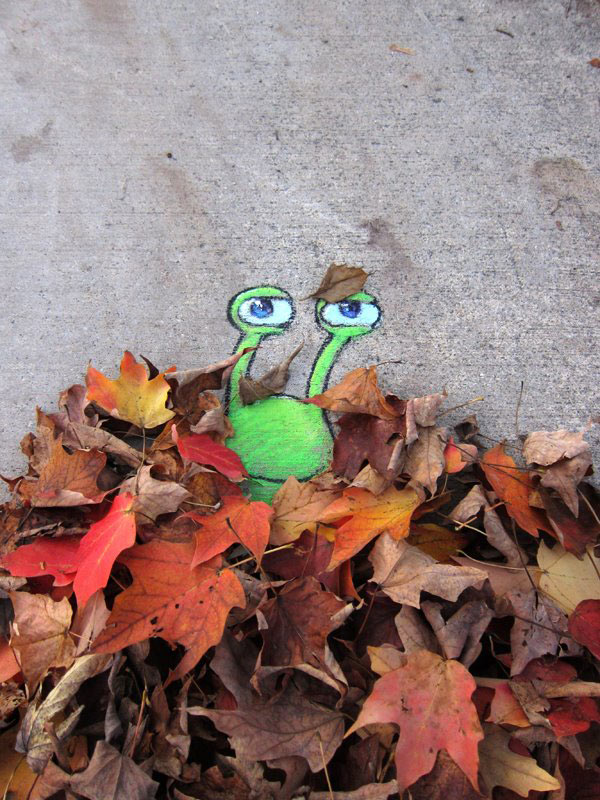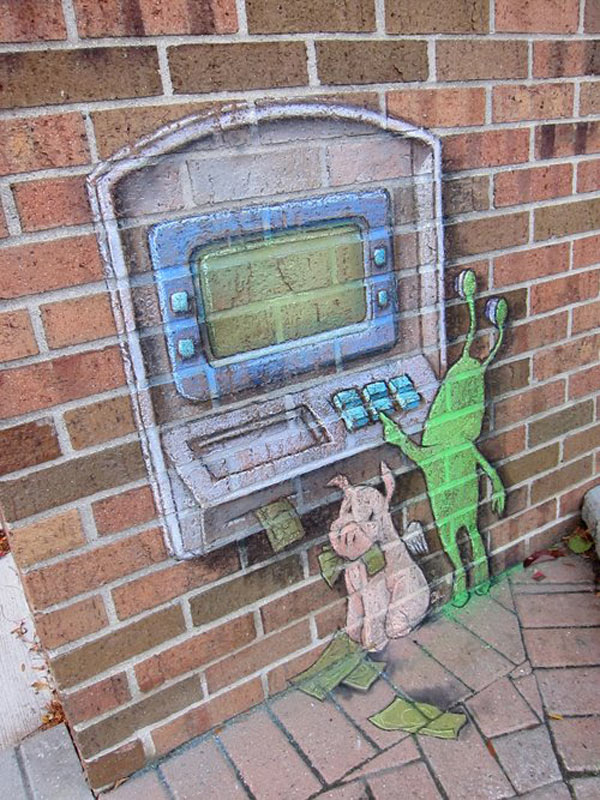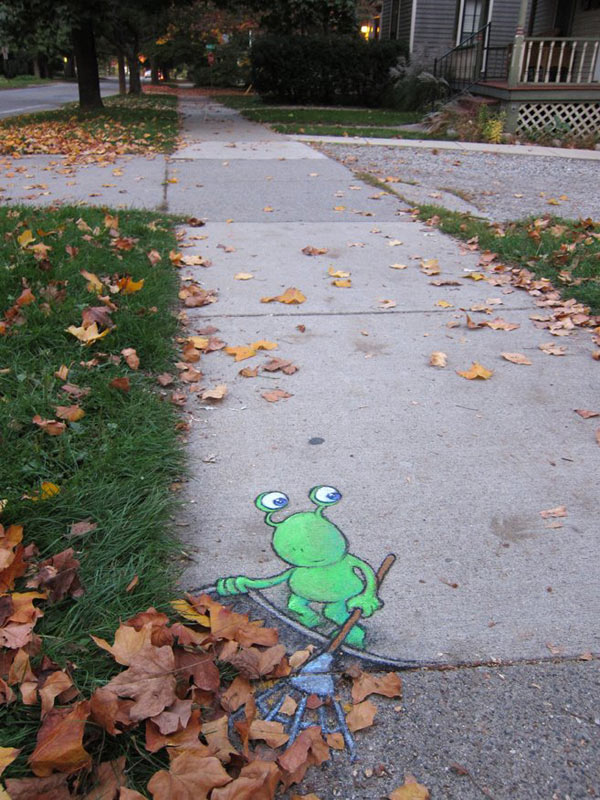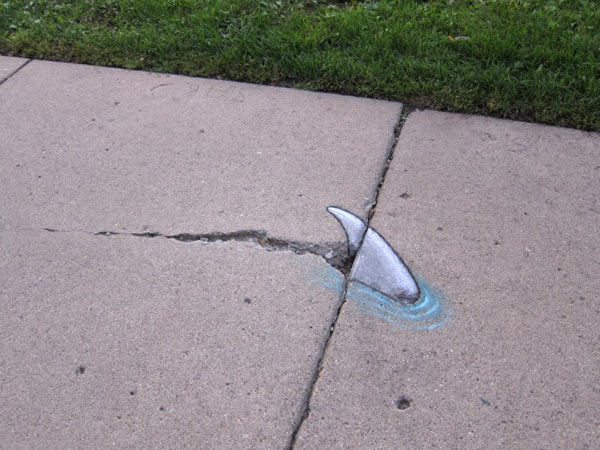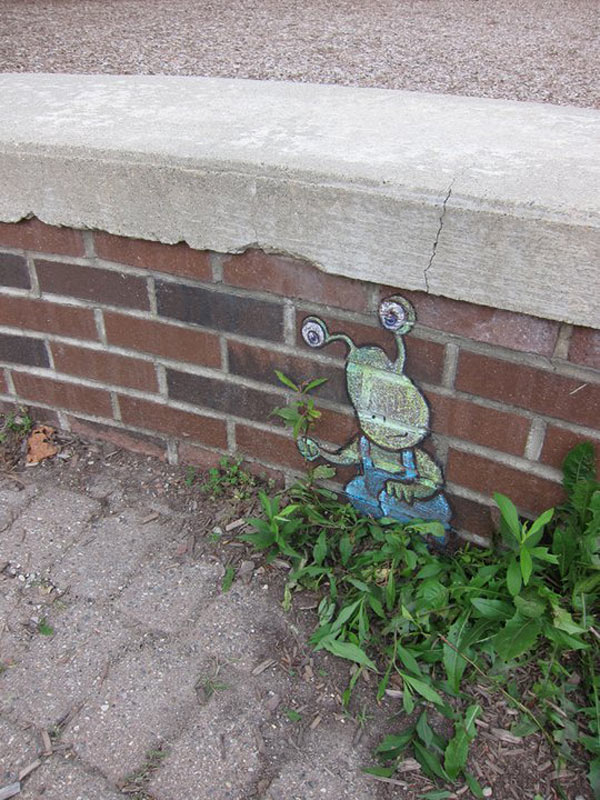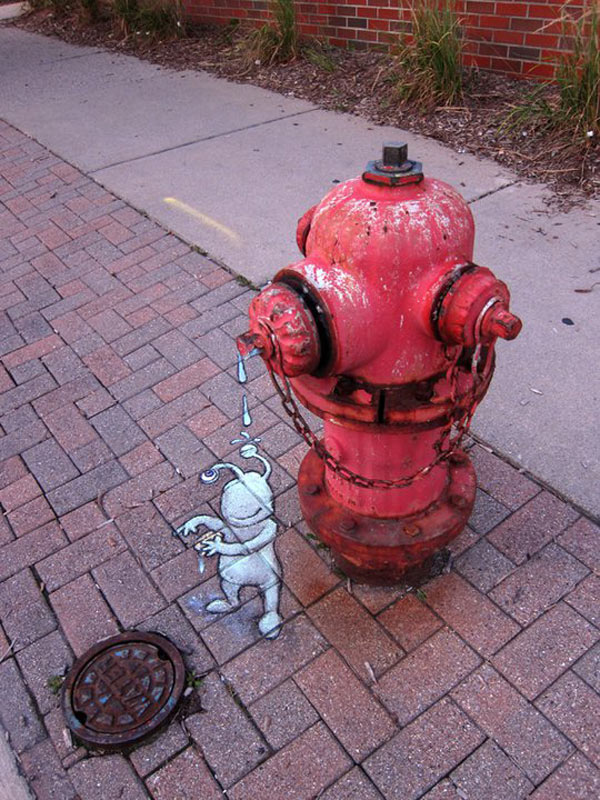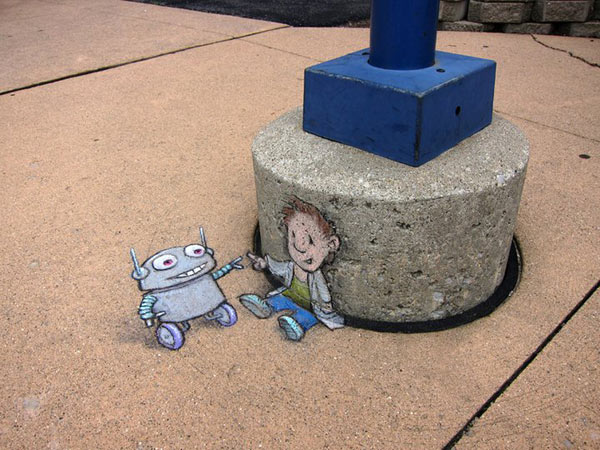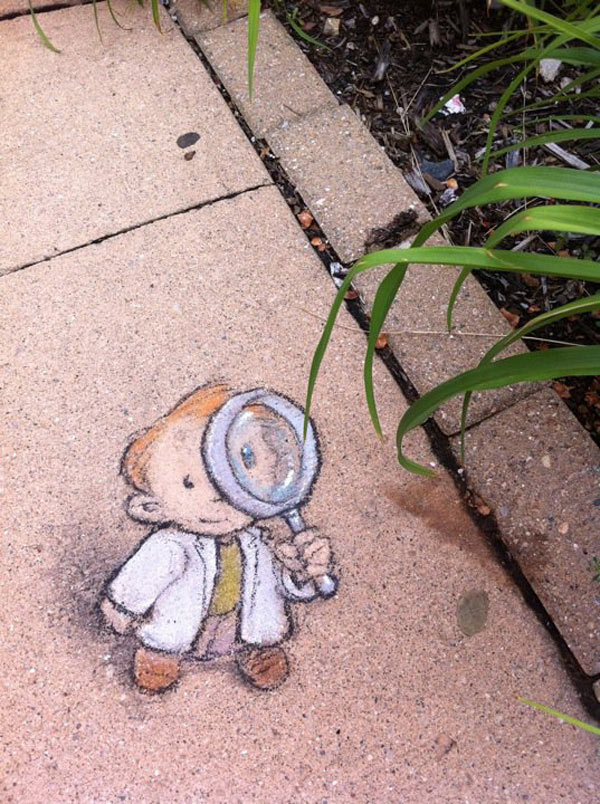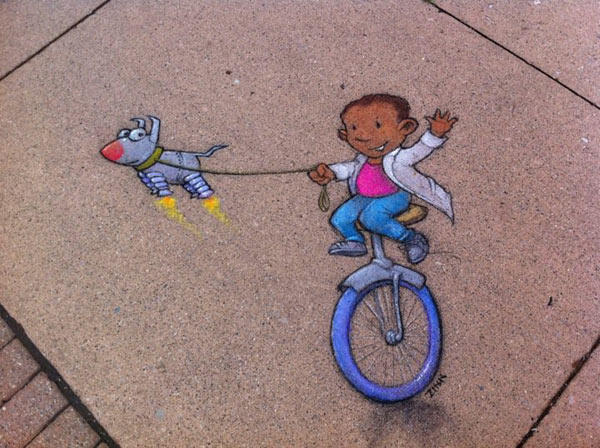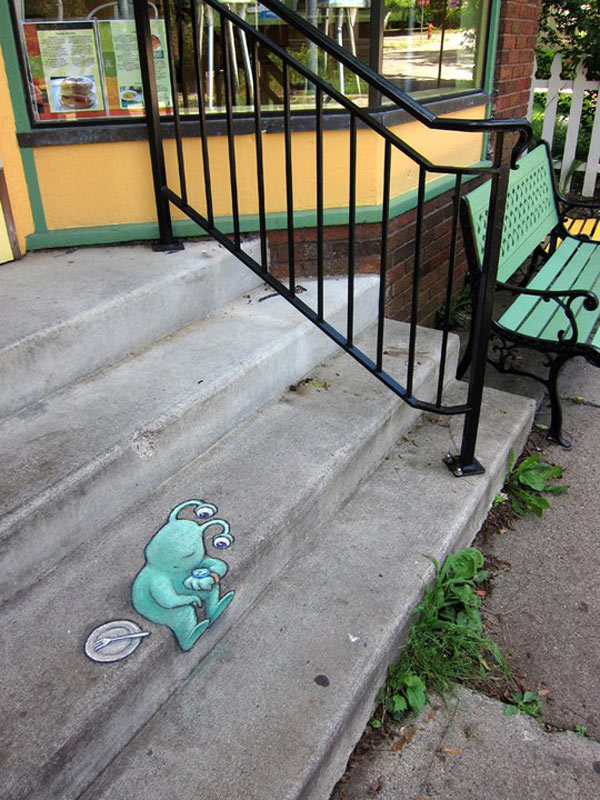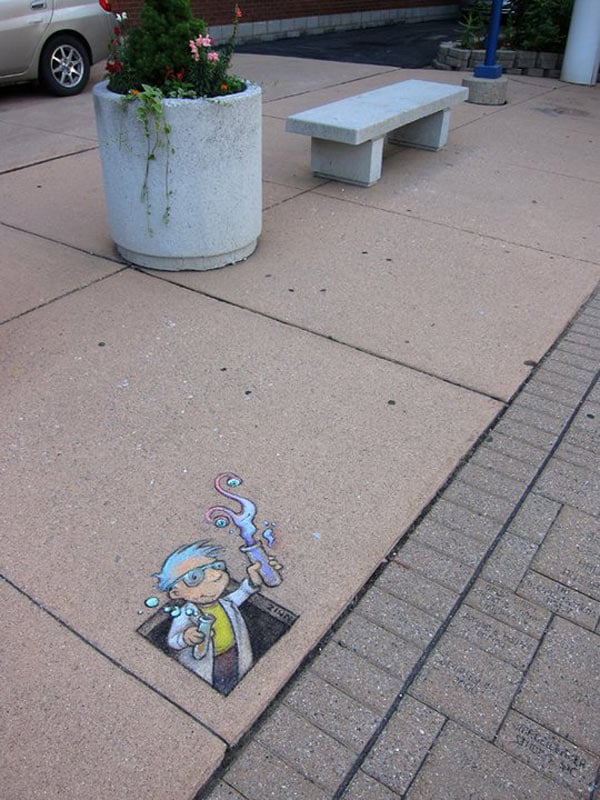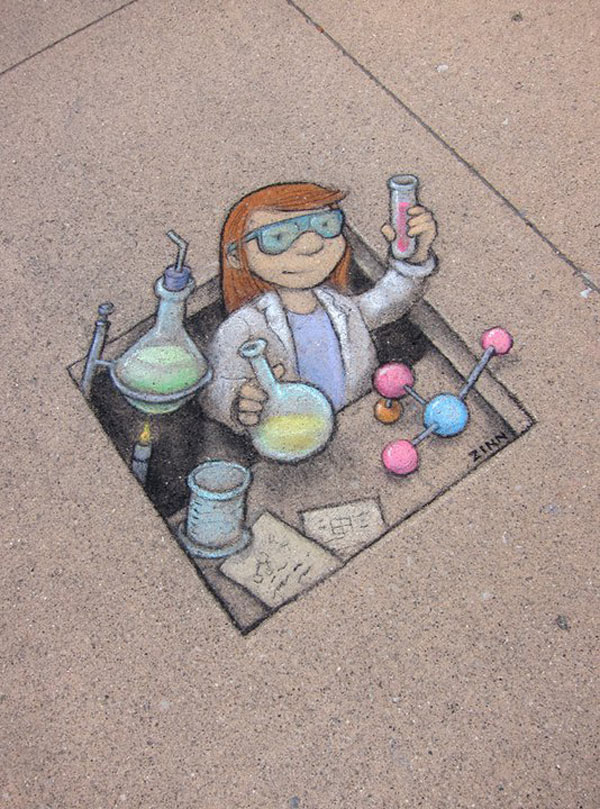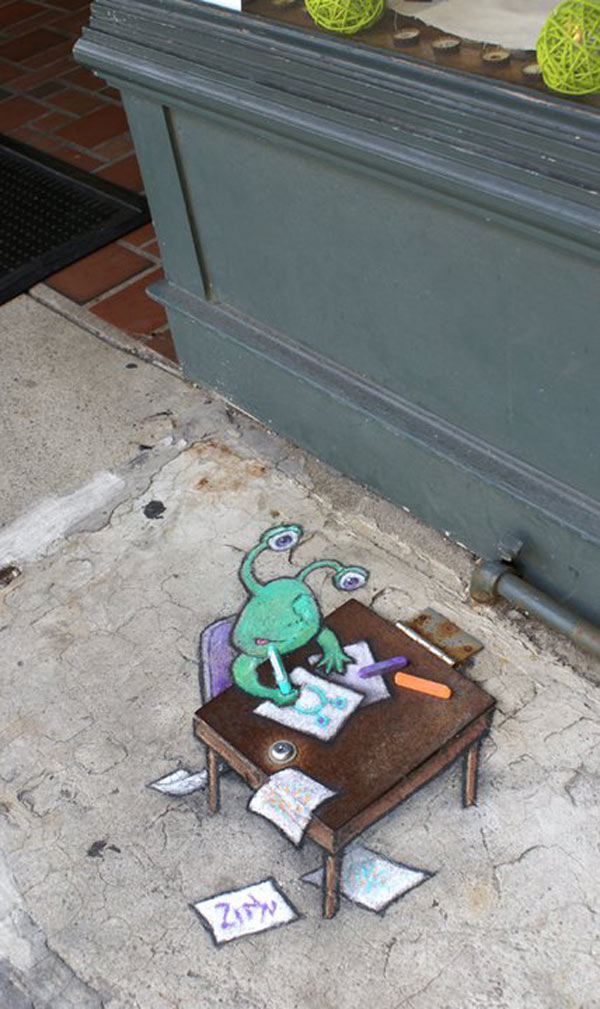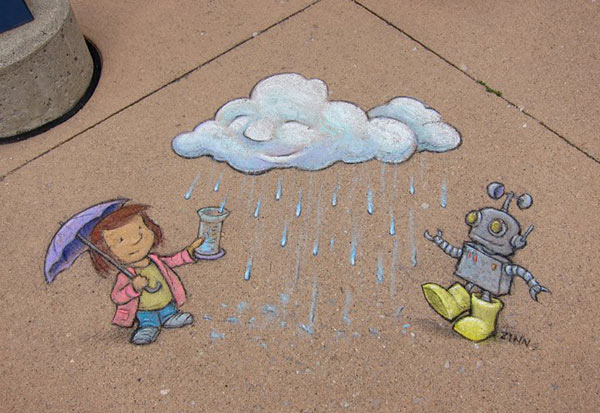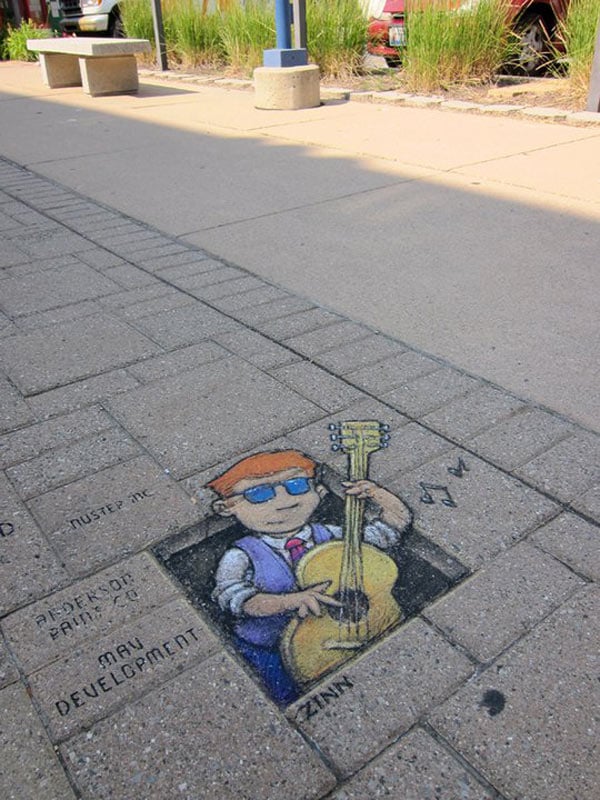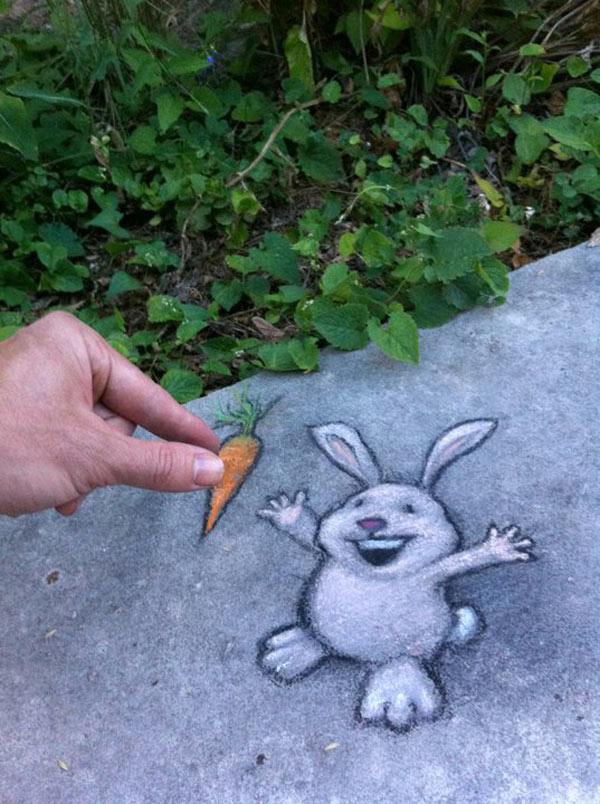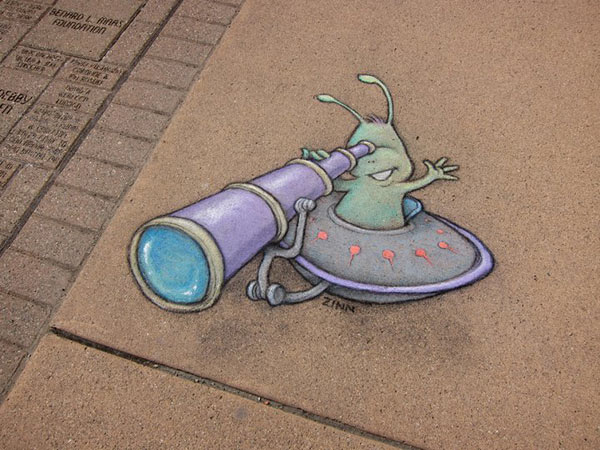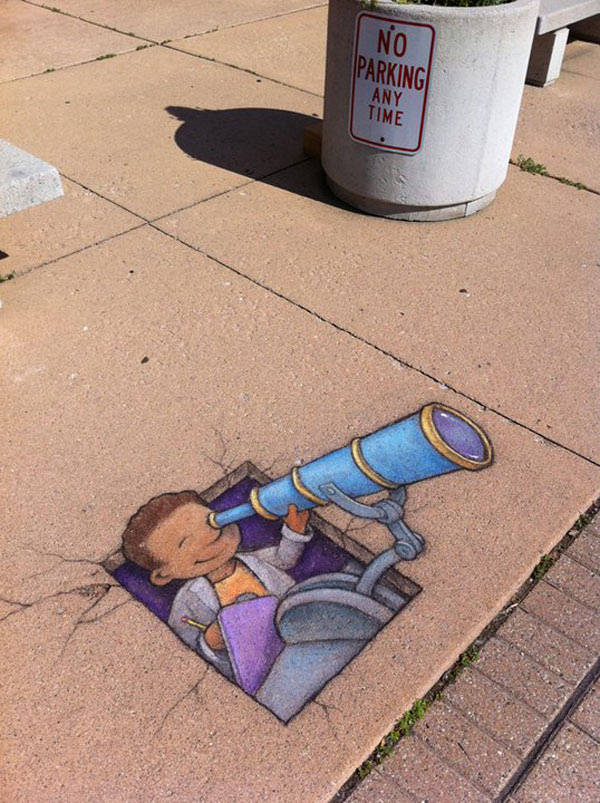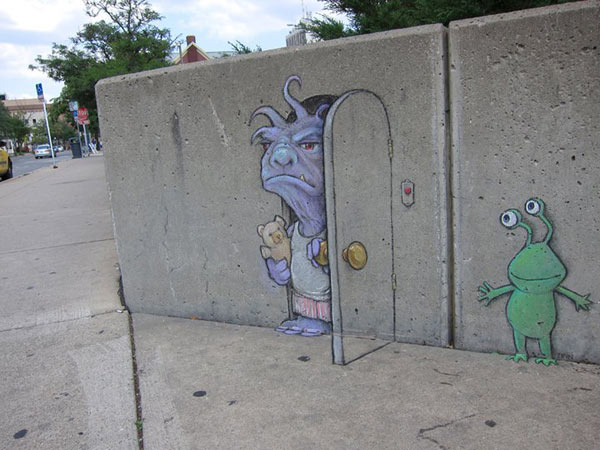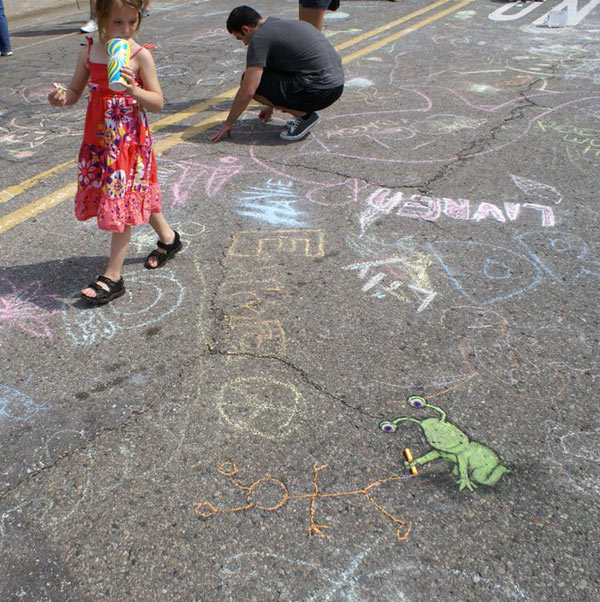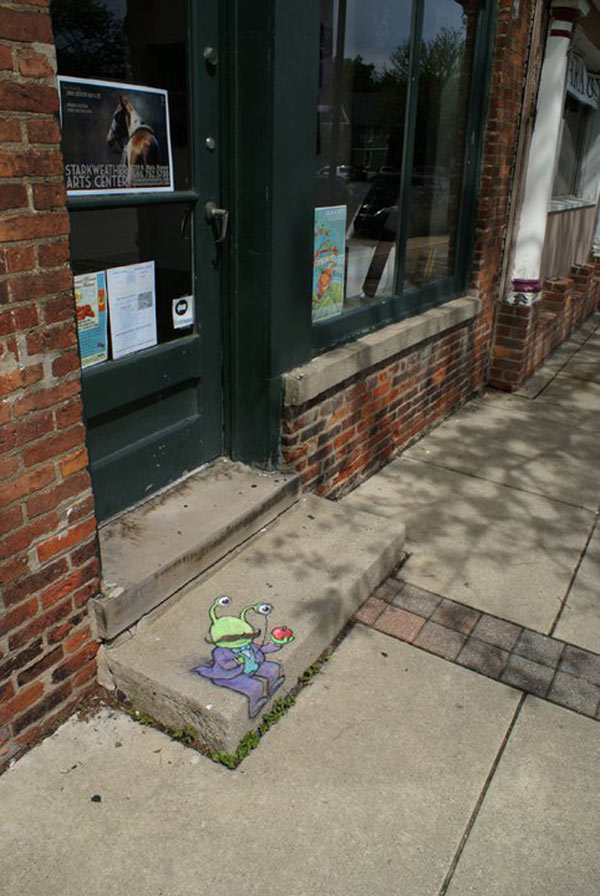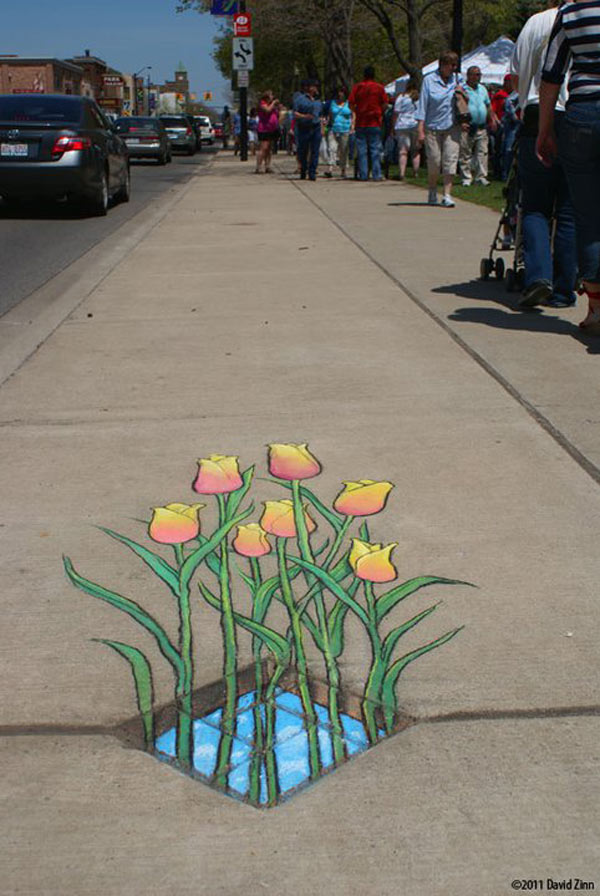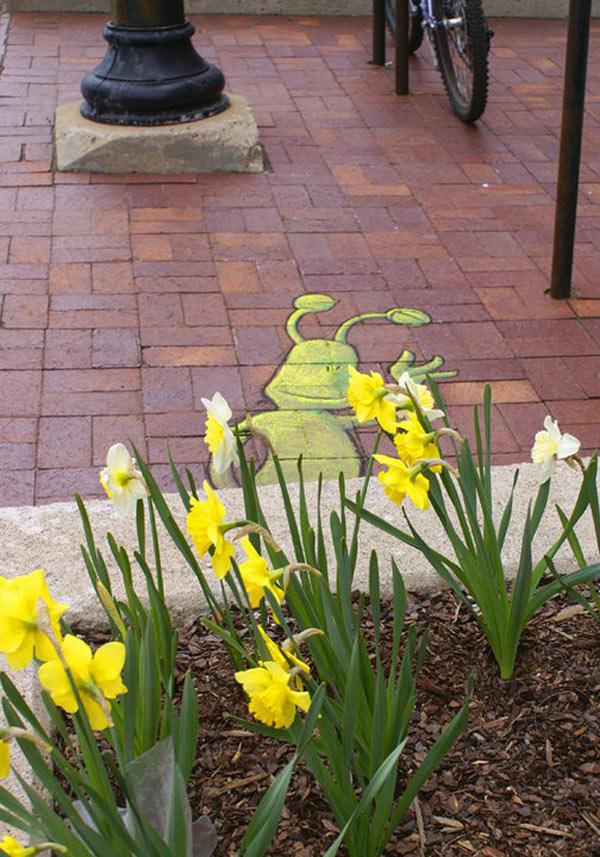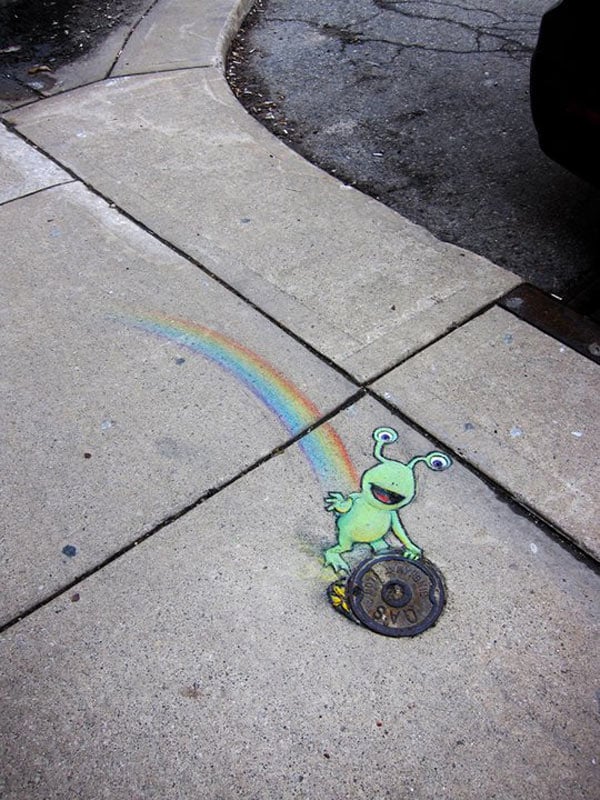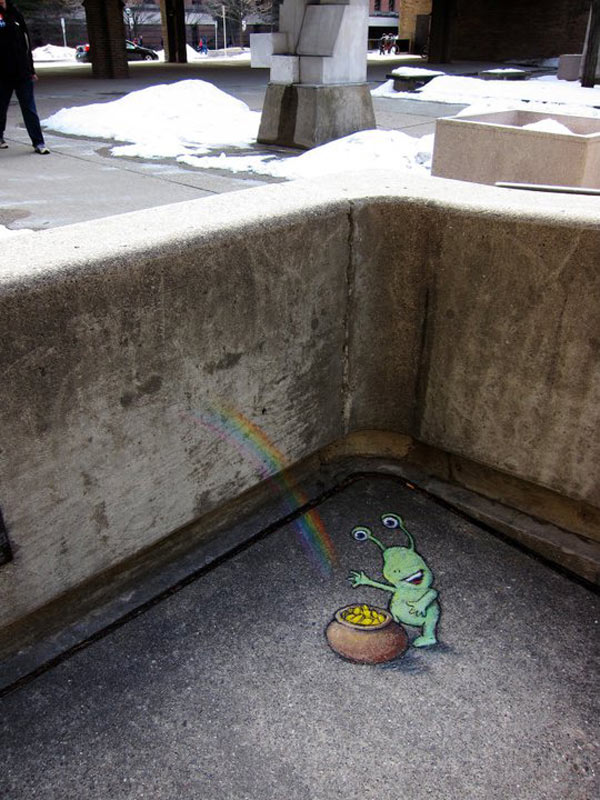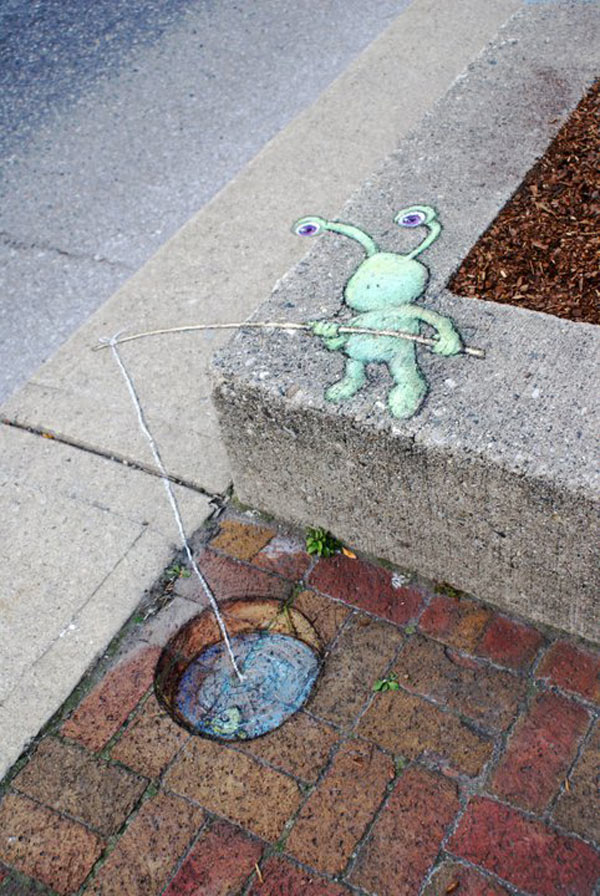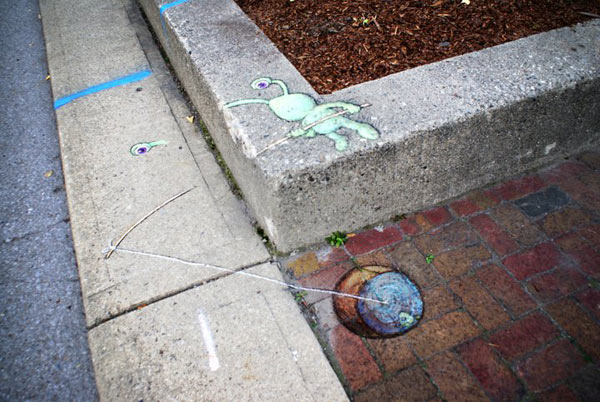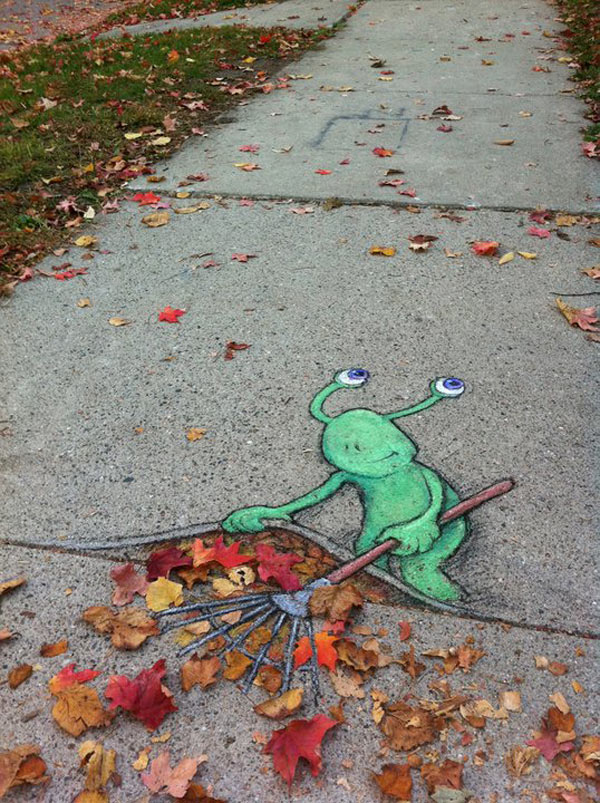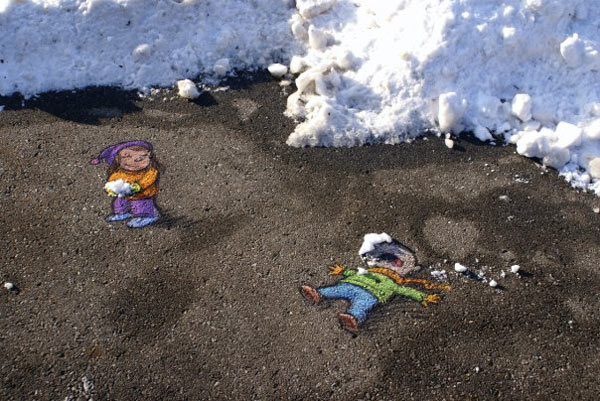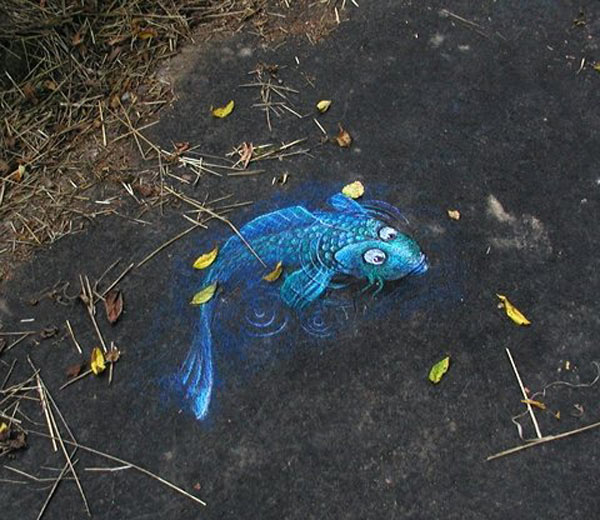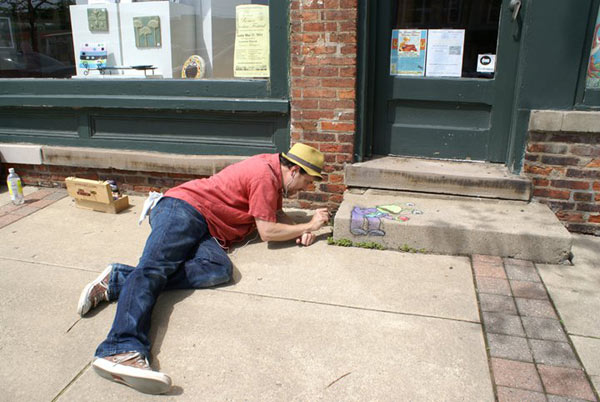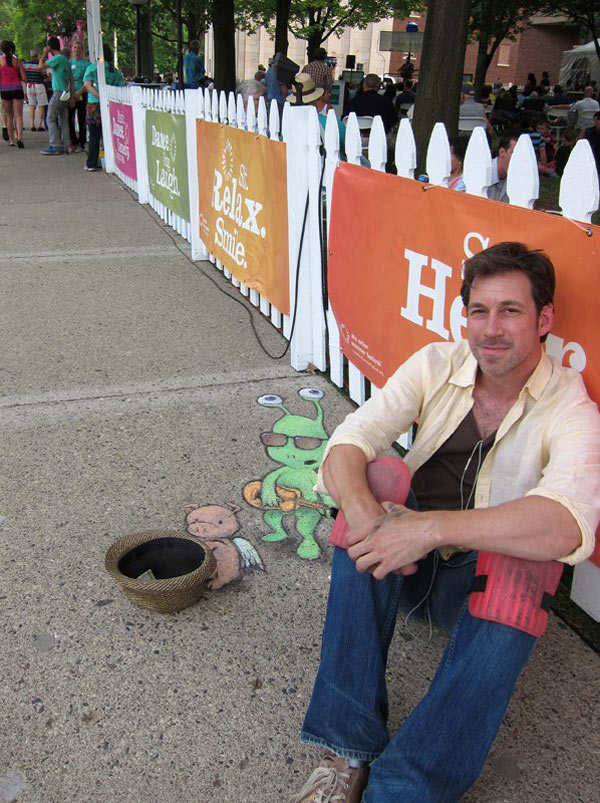 More Cool & Creative Street Art Posts: