Without passion there is no road to success. Whatsoever a journey one undertakes, he should be focused and wise enough to make his voyage possible and probable. Cyber world is a big world where to get your blog noticed is a big deal. In order to make your way easy here; you got to do something extra ordinarily different and unconventional. A blog that stands out of the multitudes, a blog that has an appealing look, a blog that has responsive theme with emphatic layout would definitely catch more visitors than the rest.
If you are interested to give a boost to your blog & if you are really devoted to make it rise above other blogs then you ought to ponder over today's post which is all about top quality 15 premium magazine WordPress themes of 2013. World's most famous bloggers have recommended these premium themes and not only this they also have used them in their own blogs. Scroll down and try out any premium WordPress themes of 2013.
These professional Wp Themes are recommended by top bloggers:
naldzgraphics
smashinghub
slodive
cssreflex
creativefan
webdesignbooth
1. Truepixel | Truly Elegant Premium Magazine WordPress Theme 2013
Features: Fully Responsive Layout, Custom Typography, Unlimited Color Schemes, Related Posts, 40 Shortcodes, Custom Widgets, Option Panel, SEO Optimized, HTML5/CSS3, Premium Support, Optimized for Adsense.
Demo | Details & Download | $ 35 Only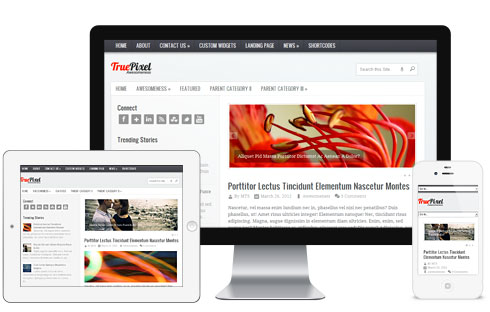 2. Simple Premium Magazine WordPress Theme 2013
Features: Unlimited Style Schemes, Fully Responsive Design, 2 Different Layouts, Light Box, Related Posts, Custom Widgets, Option Panel, Short Codes, Seo Optimized
Demo | Details & Download | $ 35 Only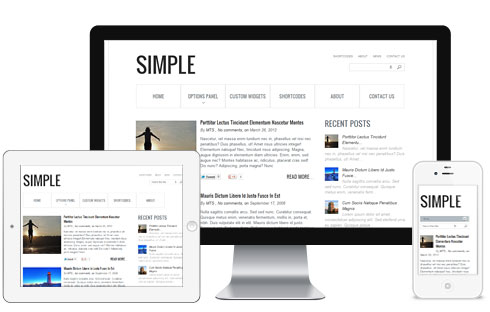 3. Professional Premium Magazine Wp Theme 2013
Features: Fluid Responsive Layout, Unlimited Style Schemes, Review Post Type, Flexible Homepage Layouts, New Widgets, Related Posts, New Shortcodes, Lightbox, Options Panel, Beautiful Typography
Demo | Details & Download | $ 35 Only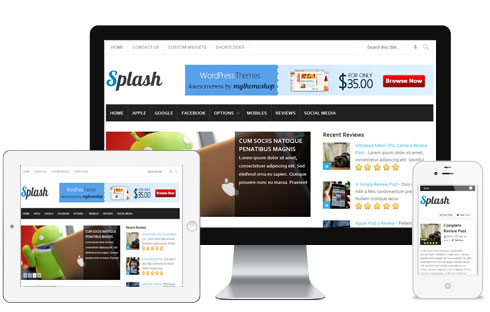 4. Top Best Premium Magazine WordPress Theme 2013
Features: Fluid Responsive Layout, Unlimited Style Schemes, Flexible Homepage Layouts, New Widgets, Related Posts, Shortcodes, Options Panel, Beautiful Typography
Demo | Details & Download | $ 35 Only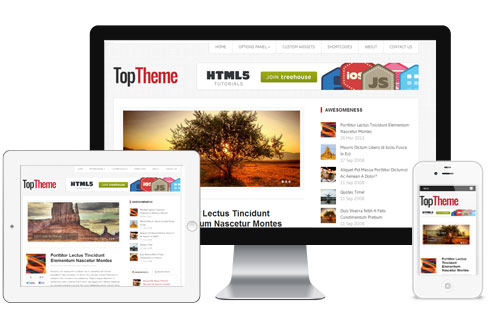 5. Minimalist Best Premium Responsive Magazine Wp Theme 2013
Features: Fluid Responsive Layout, Unlimited Style Schemes, Related Posts, Shortcodes, Flexible Layouts, Options Panel, Light Box,  Typography
Demo | Details & Download | $ 35 Only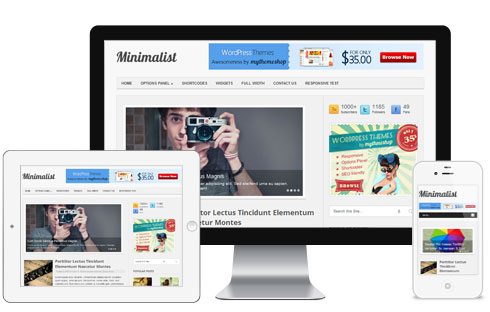 6. Metro High Quality Premium Responsive Magazine WordPress Theme 2013
Features: Design Inspired by Windows 8 Metro Style, Responsive Design, Unlimited Color Schemes, Custom Widgets, Related Posts, Shortcodes, Flexible Layouts, Options Panel, Light Box,  Typography
Demo | Details & Download | $ 35 Only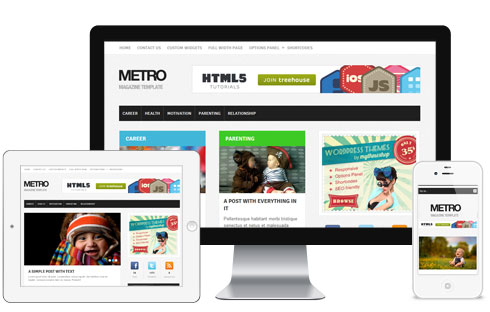 7. Report Premium Responsive News Magazine WordPress Theme 2013
Features: News Layout, Featured Image Slider, Responsive Design, Seo Optimized, Light Box, Custom Widgets, Option Panel, Integrated Social Media, Unlimited Google Web-safe Fonts, Shortcodes, HTML5/CSS3, Unlimited Color Schemes, Premium Support, Ticker Box
Demo | Details & Download | $ 35 Only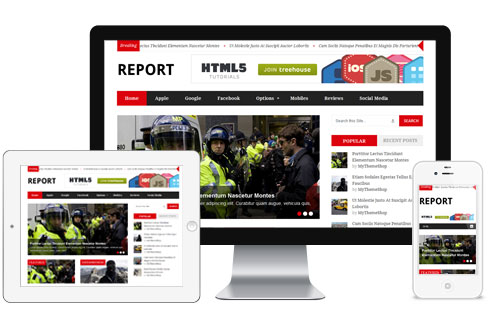 8. Nominal Premium Responsive Best Magazine WordPress Theme 2013
Features: Widgetized Ads, SEO Optimized, Speed Loading, Responsive Layout, Related Posts, Integrated Social Media, Short Code, Option Panel, HTML5/CSS3, Unlimited Color Schemes, Unlimited Google Web Safe Fonts, Custom Widgets, Light Box, Unlimited Background Patterns, Custom Dashboard Design, Premium Support
Demo | Details & Download | $ 35 Only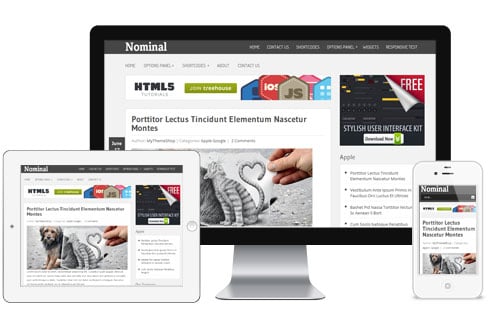 9. Dotmag Multipurpose Premium Responsive Best Magazine WordPress Theme 2013
Features: Magazine Style Layout, Options Panel, Integrated Social Media, Shortcodes, SEO Optimized, Speed, Custom Widgets, Related Posts, Ad Optimized, Responsive Design, Featured Posts Slider
Demo | Details & Download | $ 35 Only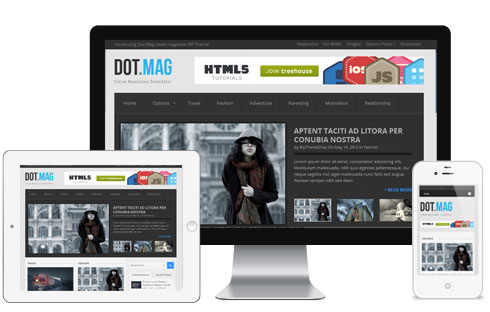 10. PixelMag Premium Responsive 3 Column Magazine Wp Theme 2013
Features: Grid Layout, Responsive Design, SEO Optimized, Optional Panel, Custom Widgets, Integrated Social Media, Short Codes, HTML5/CSS3, Speed, Premium Support, Related Posts, Unlimited Background Patterns, Typography
Demo | Details & Download | $ 35 Only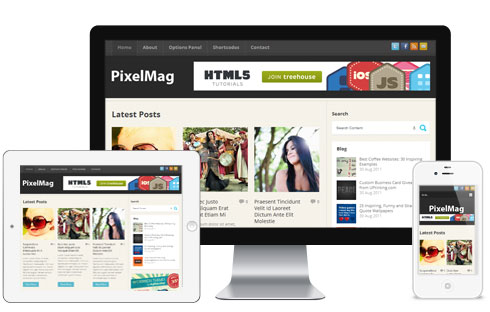 11. Glamour Fresh Premium Responsive Magazine WordPress Theme 2013
Features: Magazine Style, Responsive, Short Codes, Option Panel, Unlimited Google Fonts, Translation Ready, Lightbox, SEO Optimized, HTML5/CSS3, Optimized for Adsense, Powerful Widgets
Demo | Details & Download | $ 35 Only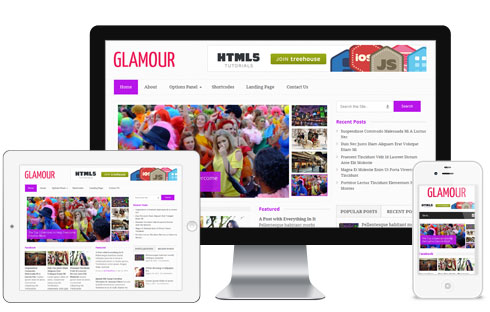 12. Monopoly Sleek Premium Responsive Magazine WordPress Theme 2013
Features: Unlimited Color Schemes, SEO Optimized, Responsive, Related Posts, Options Panel, Premium Support, Optimized for Adsense, Translation Ready, Custom Widgets, Unlimited Background Patterns, Speed, Integrated Social Media, Featured Posts Slider, Unlimited Google Web Safe Fonts, Shortcodes
Demo | Details & Download | $ 35 Only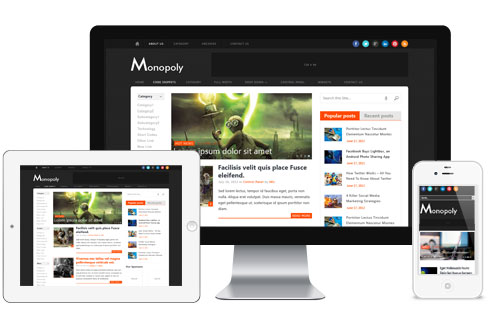 13. Swift New Dual Column Premium Responsive Magazine WordPress Theme 2013
Features: Options Panel, Unlimited Color Schemes, Unlimited Background Patterns, Related Posts, Responsive, SEO Optimized, Typography (Google Fonts), Social Media Integration, Optimized for Adsense, HTML5/CSS3, Premium Support, Shortcodes, Translation Ready, Custom Widgets
Demo | Details & Download | $ 35 Only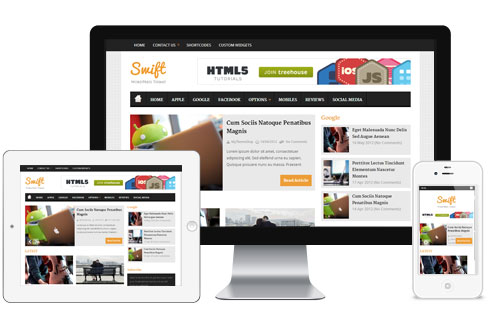 14. Awake Top Quality Premium Responsive Magazine Wp Theme 2013
Features: Responsive, Magazine Layout, Options Panel, Custom Widgets, SEO Optimized, Shortcodes, Unlimited Colors, Unlimited Backgrounds, Premium Support, Translation Ready, All Google Fonts, HTML5/CSS3, Custom Dashboard Design
Demo | Details & Download | $ 35 Only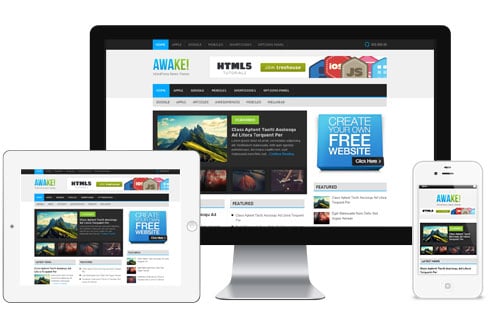 15. Softpress Professional Premium Responsive Elegant Magazine WordPress Theme 2013
Features: Responsive, Options Panel, Custom Widgets, Shortcodes, Translation Ready, SEO Optimized, HTML5/CSS3, Unlimited Color Schemes, Unlimited Backgrounds, Lightbox, Premium Support, All Google Fonts, Integrated Social Media, Optimized for Adsense, Custom Dashboard Design
Demo | Details & Download | $ 35 Only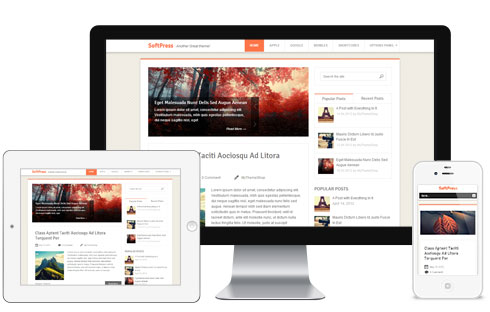 Best Free WordPress Themes:
Best Premium WordPress Themes: