7 Ways To Live a Happy Life | Learn Through Typography Posters
Life is too short to live with regrets and sorrows. Each day is a blessing given by God and who knows somewhere someone is not having the same or even less privileges than you? We complicate our lives with self created thoughts and petrifying ideas and wonder why we are the only victims of sick and nasty fate? One should always be thankful for whatever has been bestowed upon us is surely by our creator who has predetermined every single aspect of our lives. So live it to your best just by following some simple steps that can make your life easy, soothing, peaceful and so calm.
Today I am showcasing 7 ways to live a happy life you can learn through the beautiful depiction of typography design posters. Remember if you have your ways to positivism then there is no alien power that can dare play or manipulate you. Don't stuff your head with the things you don't understand. Be a cheerful entity. Smile everyday as there is no tomorrow. Live your life that itself becomes a source of motivation & inspiration for others as well. Cheers!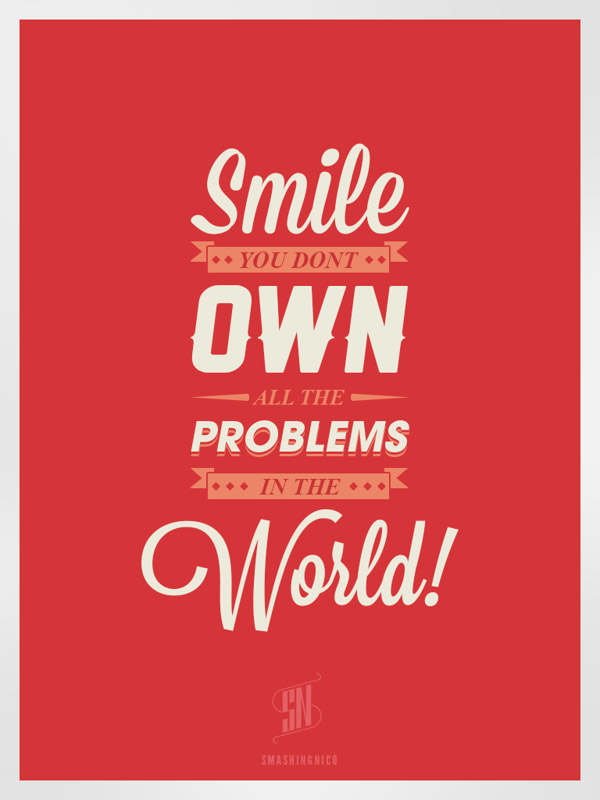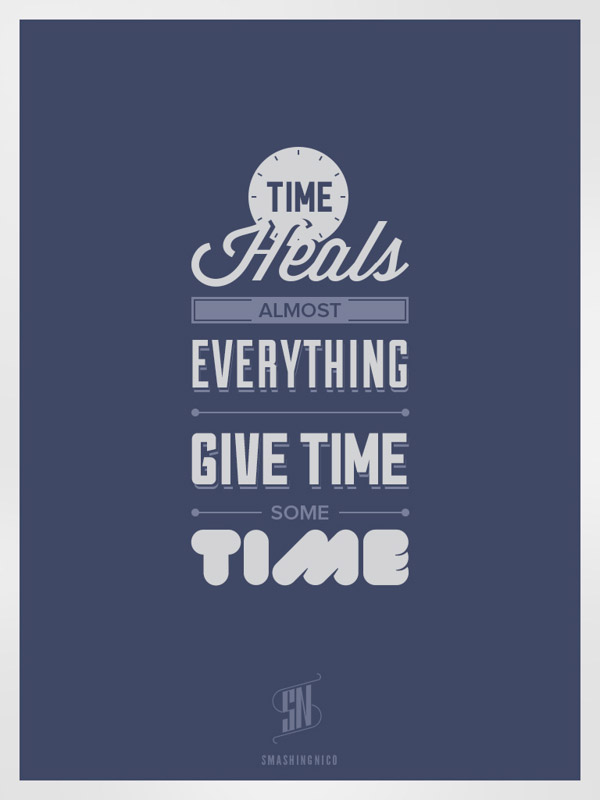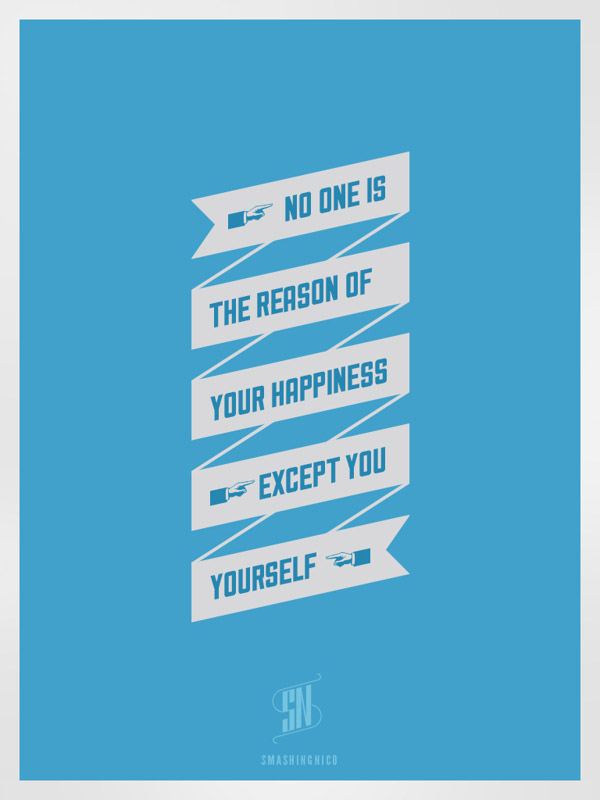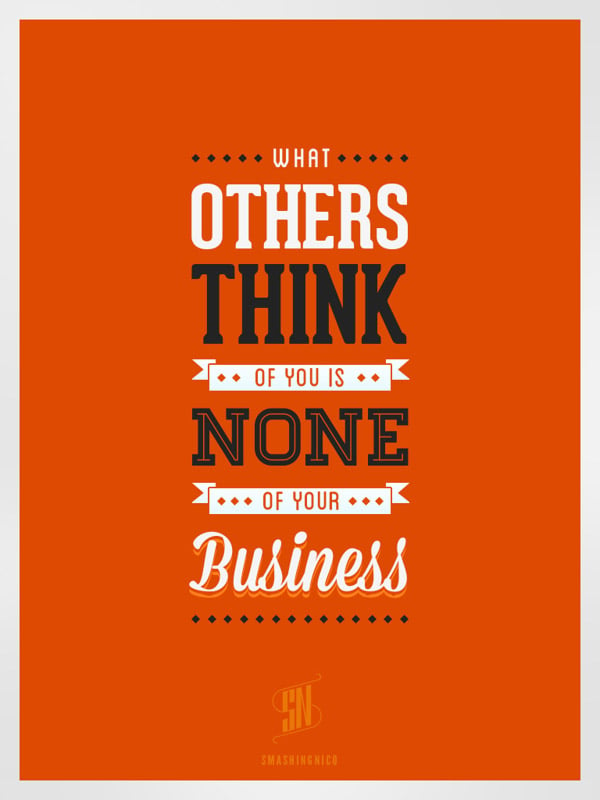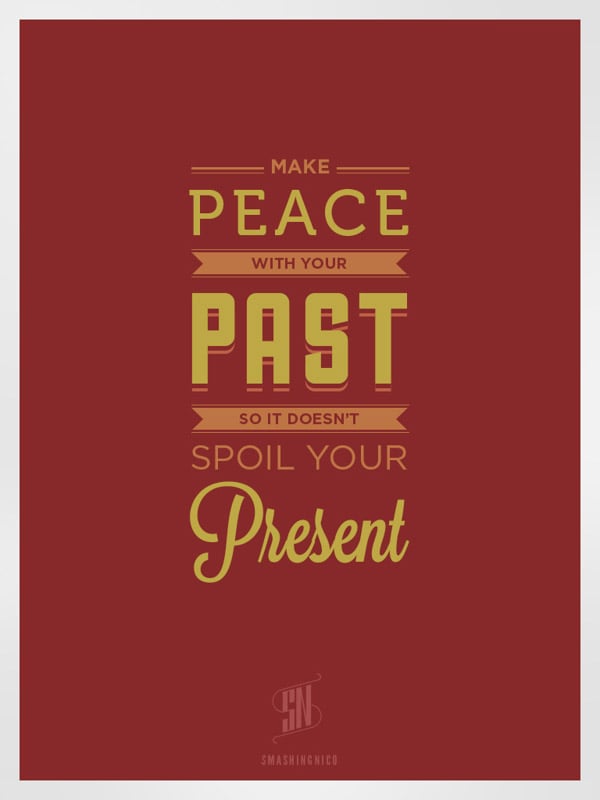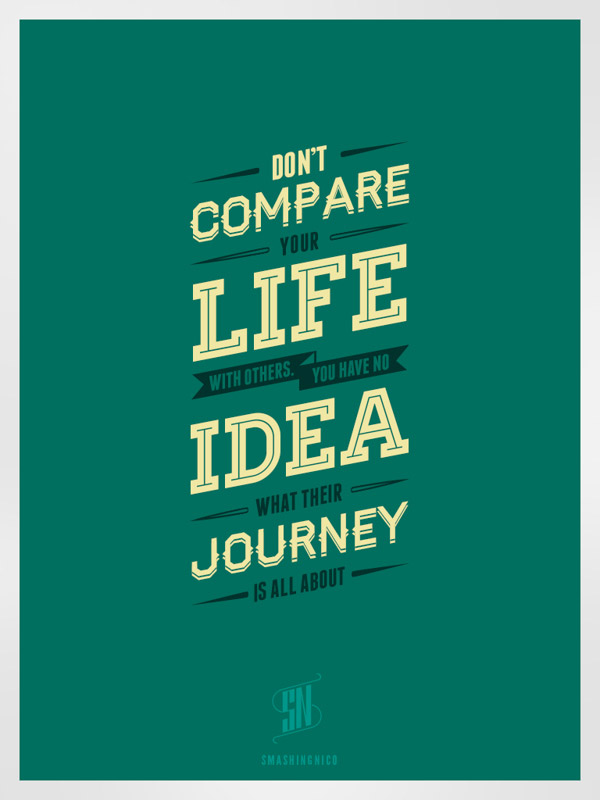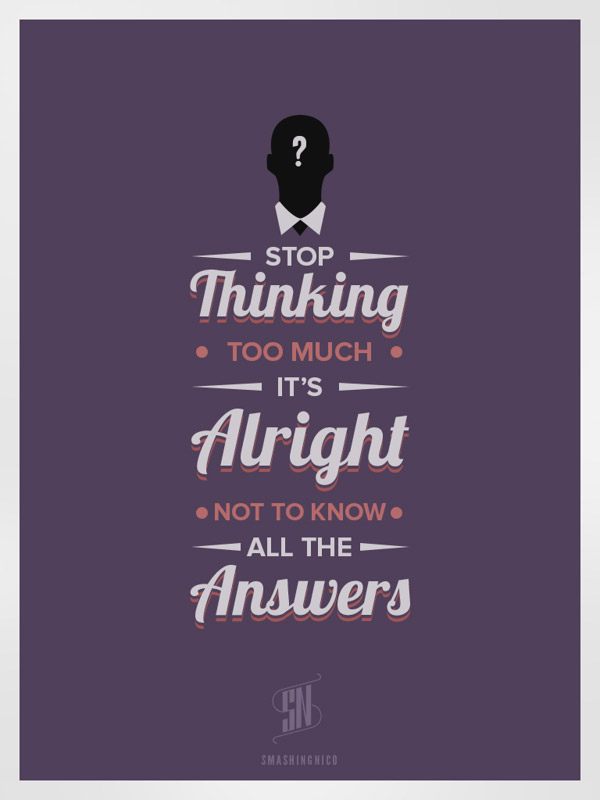 Designed by: Nico Lopez
Recommended Typography Posters & Quotes:
Receive interesting articles & freebies right in your inbox
Make sure you confirm your email address through the link we just emailed you