There is always a proper channel to get to the desire end. A fine route towards the destination is always chosen over a road of stumbling rocks. Likewise in the podium of cyber world one has to be cautious about few vital factors; which elements can bring elaborated revenue, massive viewers and attention of gazillions.
The first and foremost significant step is to make a blog well noticed and aptly considered; for this a proper and most appropriate WordPress theme should be picked which not only gives a boost but also provides a way to present a blog more sophisticatedly.
If you want to make your own blog vocal in its appearance, attractive in its outlook and worth visiting then check out our today's post which is all about 10 best magazine WordPress themes that you should plunge into. These themes are highly recommended and you should not miss them at any cost.
Magazine WordPress themes look extra ordinary, engaging and avant-garde. All themes down below are premium themes which are not less than perfect. Scroll down and make a suitable pick for your own blog. These Magazine WordPress themes are best options to go for. Take it away!
1. NOVELTI  Best Magazine WordPress theme 2013
Demo, Features $ Buying Details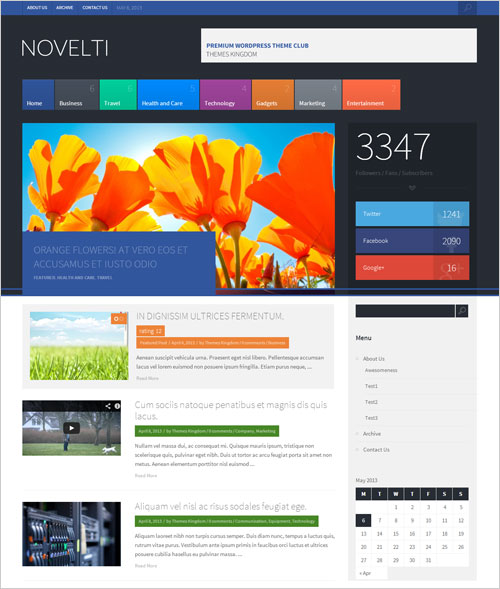 2. OPINIONS Best Responsive WordPress Themes 2013
Demo, Features $ Buying Details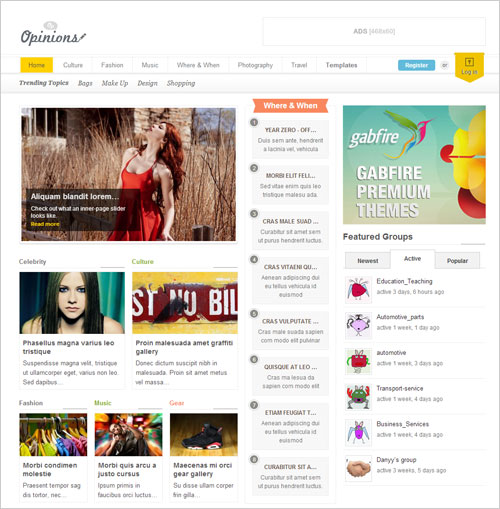 3. NEWSPLUS Best Blog Magazine WordPress Themes 2013
Demo, Features $ Buying Details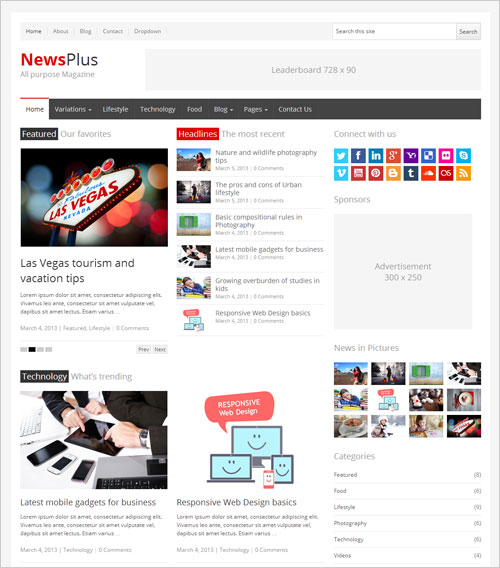 4. TRUST ME Beautiful magazine WordPress theme 2013
Demo, Features $ Buying Details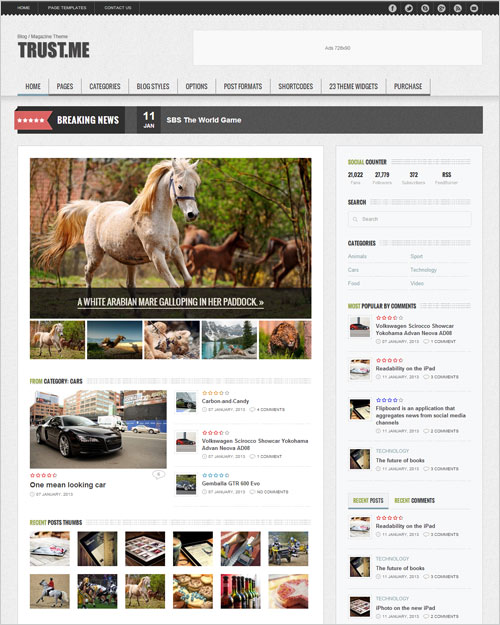 5. Boulevard Simple Magazine WordPress Theme 2013
Demo, Features $ Buying Details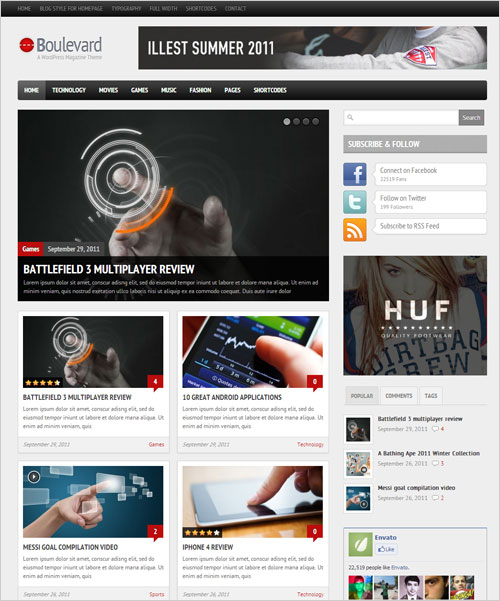 6. Daynight Best Premium WordPress Theme 2013
Demo, Features $ Buying Details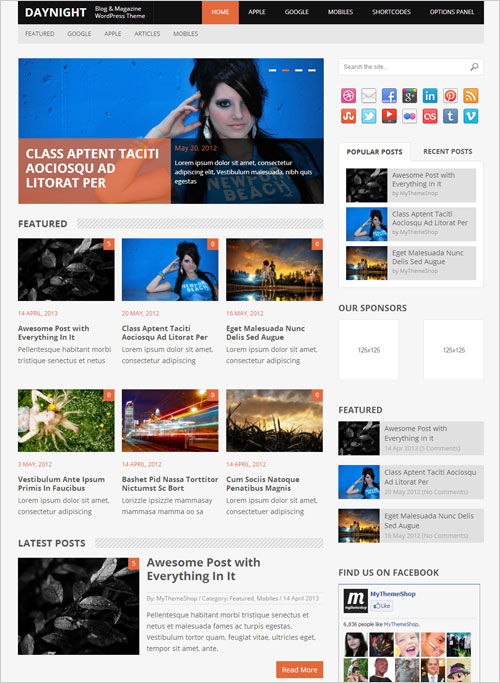 7. Sahifa Best Premium Responsive Theme 2013
Demo, Features $ Buying Details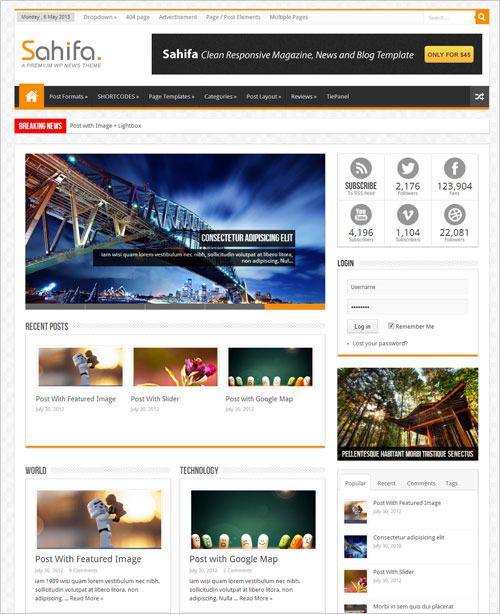 8. Jarida Best WordPress Blog WordPress Themes 2013
Demo, Features $ Buying Details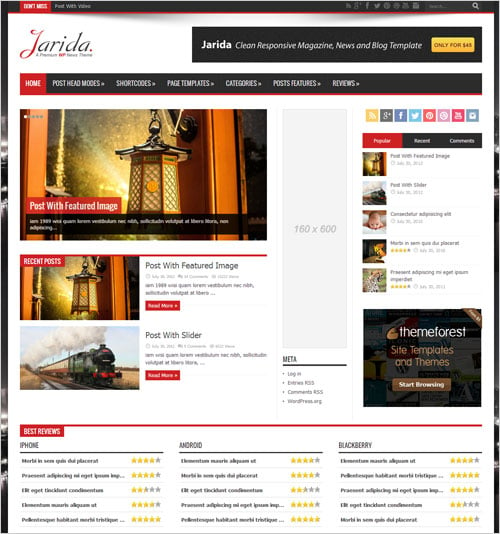 9. Blogo Bold Beautiful Blog Magazine WP themes 2013
Demo, Features $ Buying Details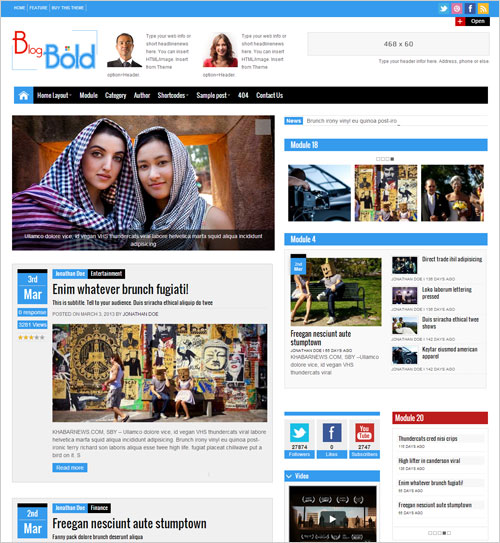 10. Pacific Professional Magazine WordPress Theme 2013
Demo, Features $ Buying Details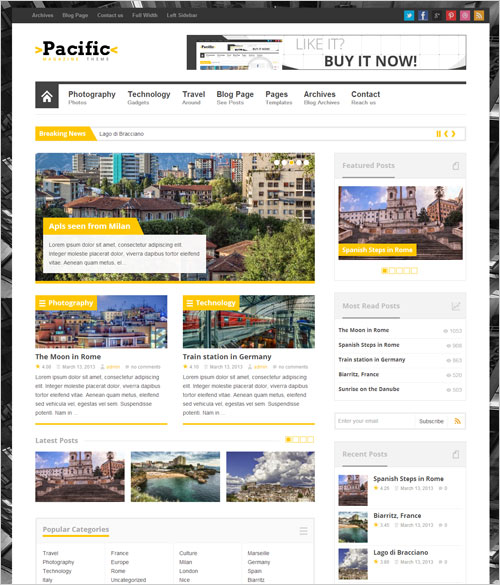 Best Premium WordPress Themes: