Since the year begins, kids become active and zealots for two days—one is Mother's Day & the other is Father's Day. Parents are the creatures who are actually angels sent on earth by God, who cruise away our lost morals, who encourage us for good, who patronize us when we need it the most and who never get distant when we want them to be around us.
Father's Day is around the corner and it is going to be celebrated on June 16th this year. The enthusiasm and fervor can be seen everywhere around as every shopping mall and mart has begun to showcase father's stuff to attract children so they can make a purchase of the gifts for their father on Father's Day. Blessed are those whose father is alive. There are human in this world that are doing and surviving without the indispensable creature called father. How miserable their live would be; nobody can ever imagine. So we should be thankful to God for our fathers are alive.
Today I am unfolding happy father's day 2013 cards, Vector, quotes and poems. Greeting cards are one of the special gifts that can be presented to the loved ones just to say it all. A best quote written on a father's day card will give a best impact to make your father feel valuable. You can make a quick purchase direct from ETSY or you can put your own cards in the provided Vectors here. Likewise poems written with words of love and possession can be so overwhelming and joyful for your father. All you can get here packed in this post. Scroll down to get the Vectors, poems, quotes and Father's Day greeting cards! I wish your father out there a peaceful and happy life ahead!
Happy Father's Day Cards From Etsy
Buy Printable father's day card from etsy: Only $ 6.00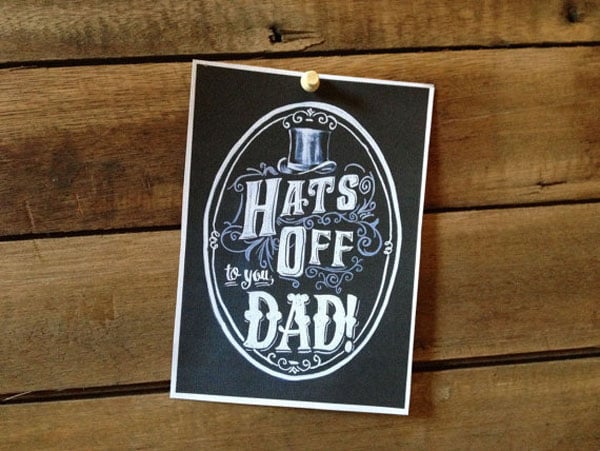 Best fathers day card
Fathers day card for only $ 3.50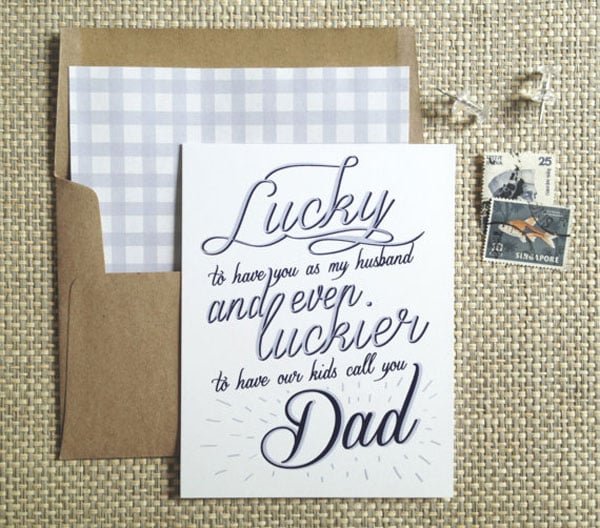 Funny Father's Day Card
Buy it from Etsy for only $4.25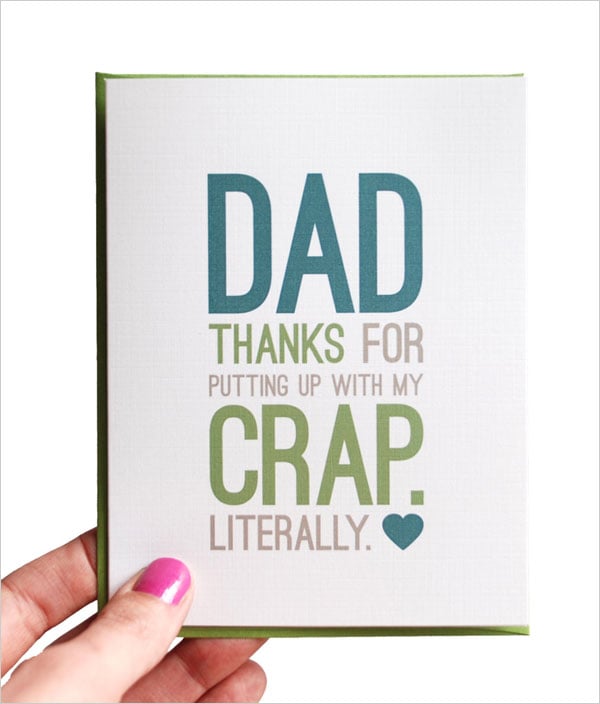 Retro Typography Happy Fathers Day Card
Buy it from etsy for only $3.99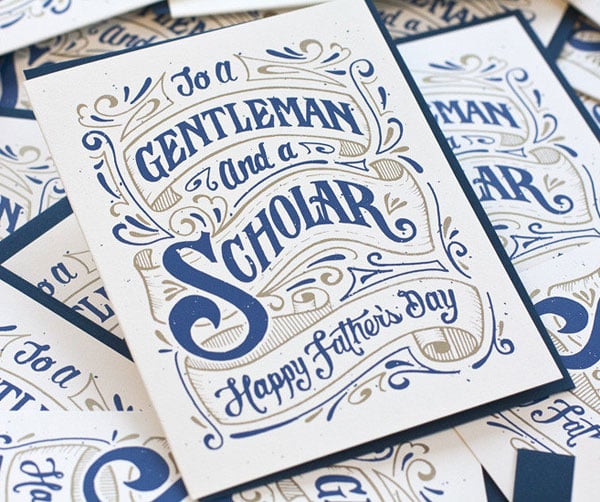 Funny Fathers Day card from Etsy
Buy it for only $4.00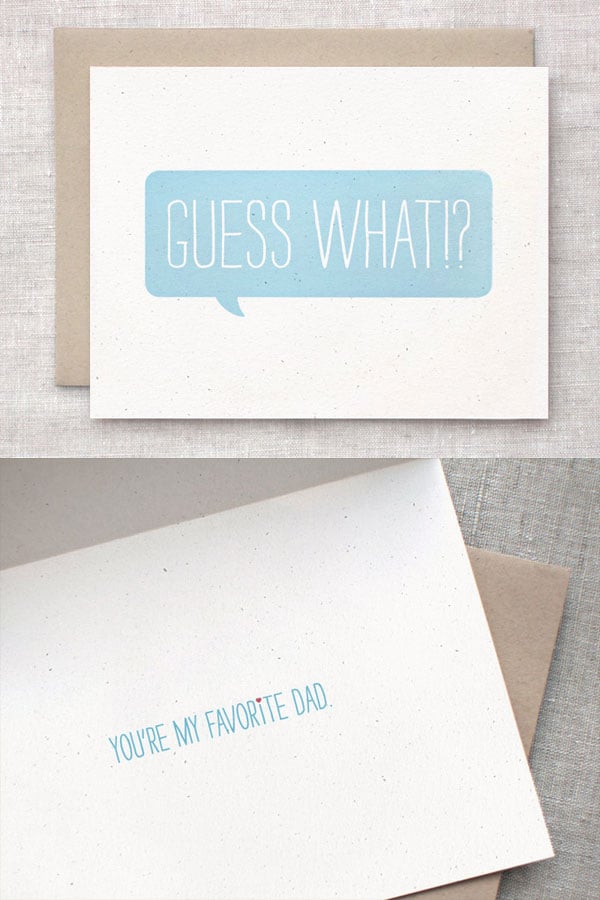 Funny father's day card 2013
Buy it from etsy for only $4.25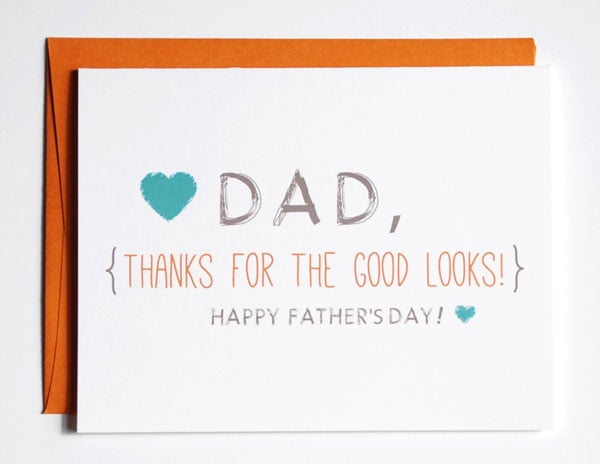 Best fathers day card from Etsy
Best father card for only $4.00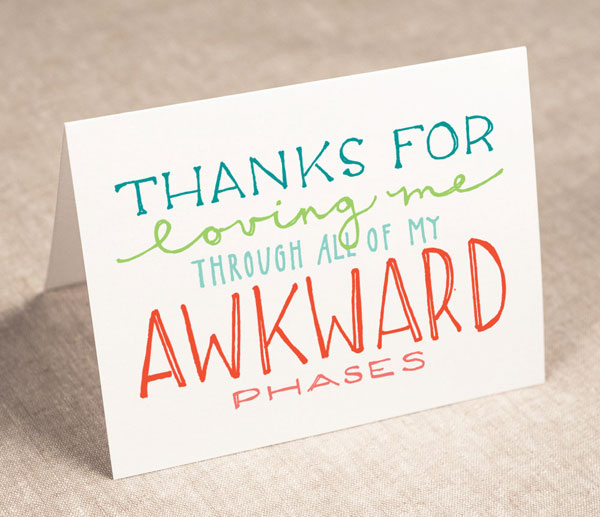 Best Father's day card from etsy
Buy it from only $1.99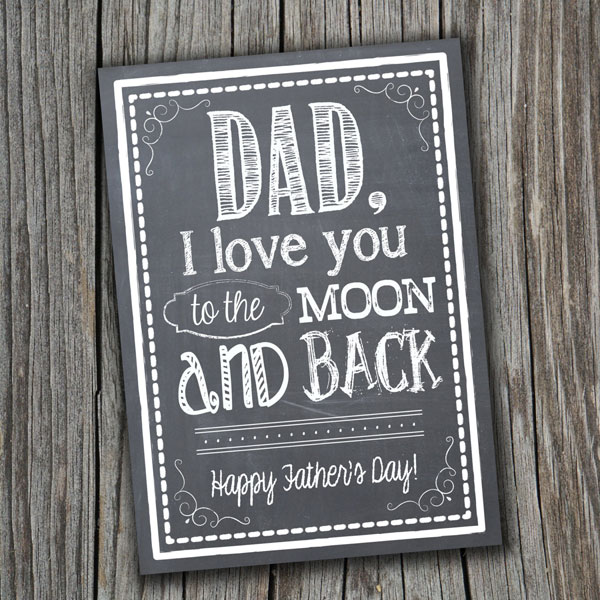 Happy Father's Day Vectors from Shutterstock
Cute Fathers day card vector 2013
Buy Vector File From Shutterstock: Father's Day card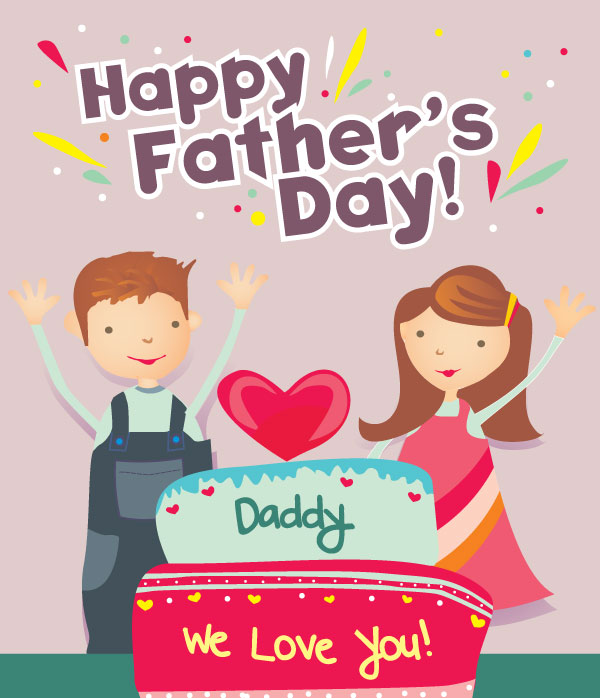 Father's Day Best Dad Card Vector File
Buy vector from Shutterstock: Best dad card
Fathers Day World's Best Dad Card Design Vector
Buy vector: fathers day design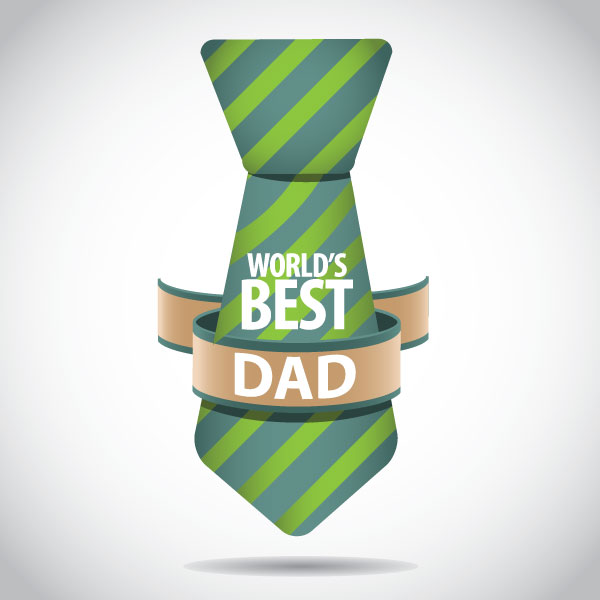 Happy fathers day vector card design
Buy the vector file here: Father's Day card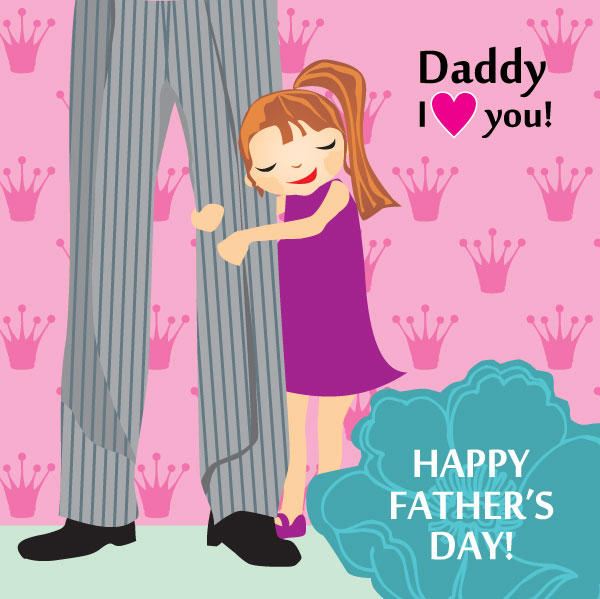 Happy father Day Vector Card Design
Buy here: Father's Day card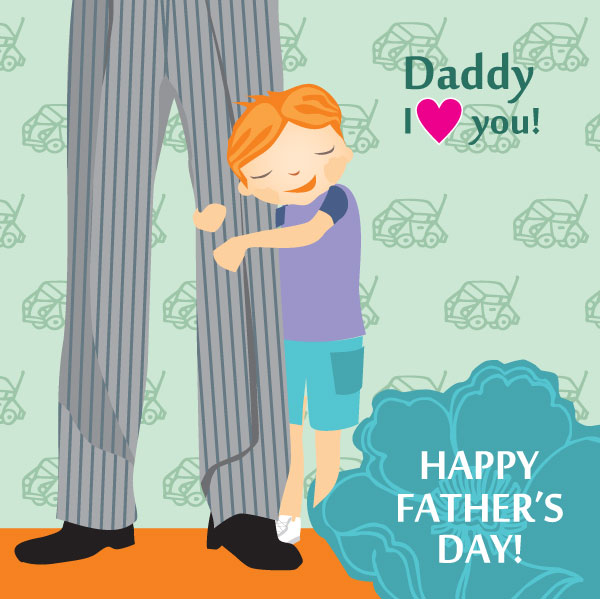 Father & Son vector image
Buy from here: father son vector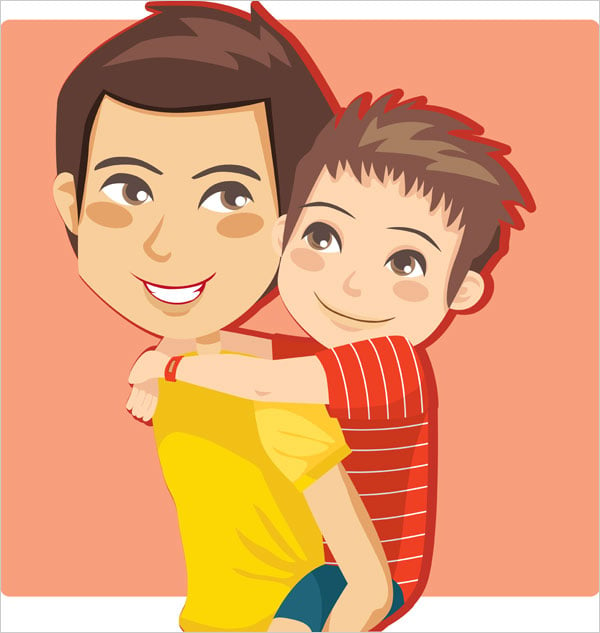 Happy Fathers day 2013
Buy here: Fathers day typography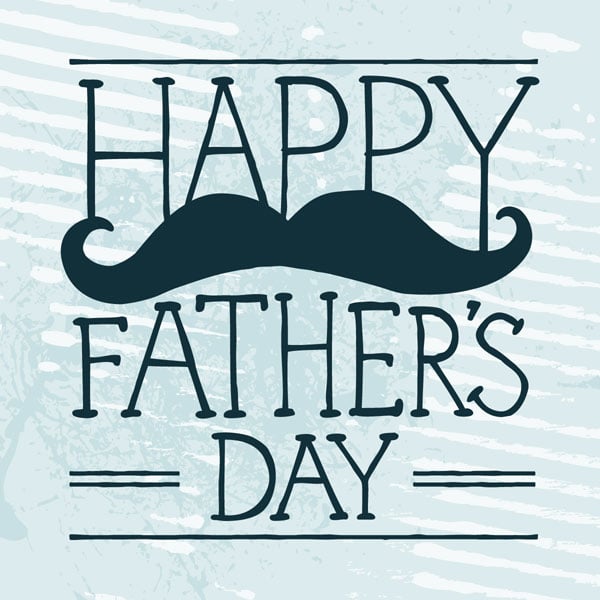 Free Father's Day Vector Mustache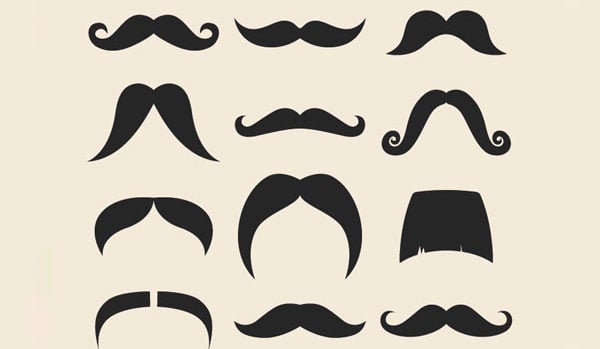 Father's Day 2013 Quotes & Saying
 Any man can be a father but it takes someone special to be a DAD
He didn't tell me how to live; he lived, and let me watch him do it.
A father is neither an anchor to hold us back. nor a sail to take us there, but a guiding light whose love shows us the way
Someday I will find my prince but my daddy will always be my king.
Dad, you are the greatest man I know. Thank you for your unwavering support, for teaching me everything I know, and for loving me unconditionally.
FATHER, a person who is always ready to play catch; who holds your hand no matter how old you are; a father is a person who is always there when you need a shoulder to cry on.
A father is someone you look up to no matter how tall you grow.
Father is a person who is always there when you need a shoulder to cry on.
Nothing is Quite as Strong as the Gentle Strength of a FATHER's HAND.
The Greatest Gift I Ever Came from GOD, I Call Him Dad
Dad our mentor comforter teacher leader protector
Encouragement, wise, supportive, dad, loving, devoted, patient, strong, father, understanding, hero, brave, example, daddy, caring, papa, kind, dear.
To the world you may be just one person but to us you are the world.
The most important thing a father can do for his children is to love their Mother.
Hey DAD, you are Awesome.
Father's Day Poems 2013
Happy fathers day Poem Card
Buy for only $6.95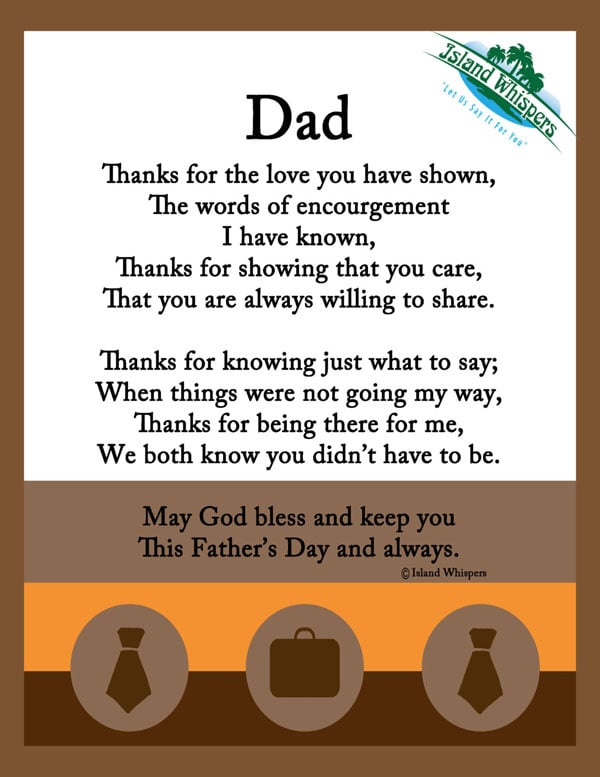 Happy fathers day Poem | I love you papa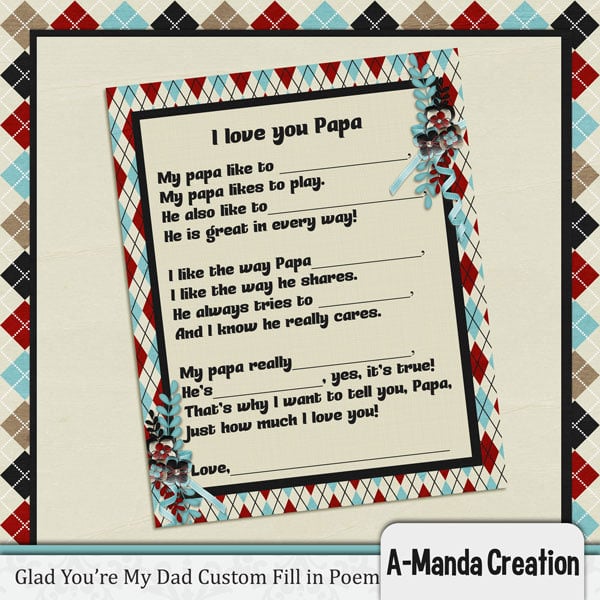 Best fathers day Poem
Buy the card for only $9.99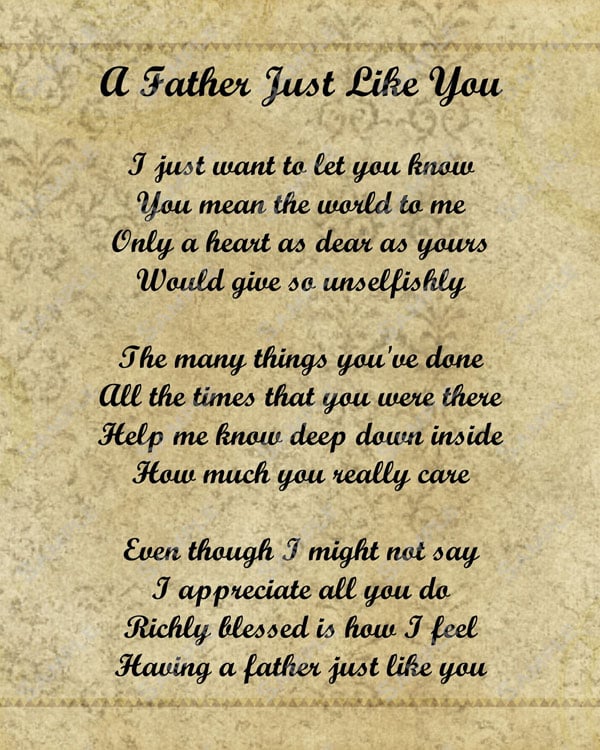 Happy Fathers day Poem
Father's Day Gift for only $ 28.00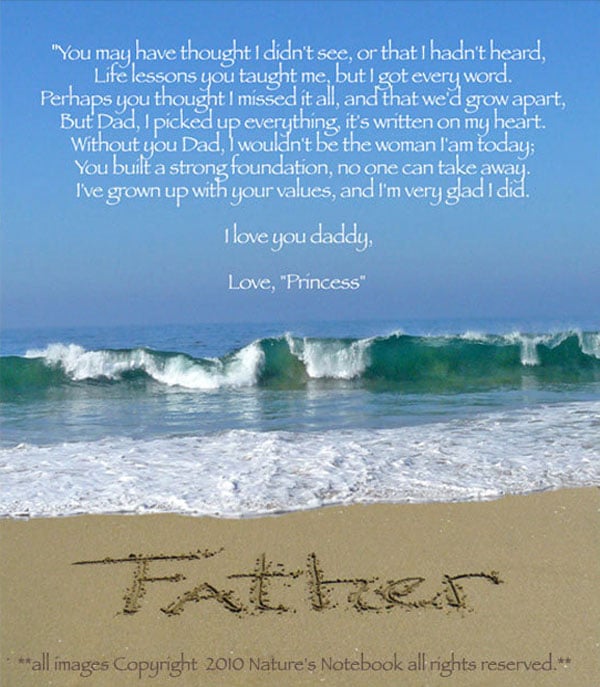 Fathers day Poem 2013
Father and Daughter Poem buy from etsy for only $ 22.00