In the modern world where top brands are chasing each other's lane, branding has become an important factor. The more attractive your branding is, the more chances are likely to make your brand rise and shine like a diamond. The main features that describe a seller's merchandise and product make it different from the rest and appealing to beholder.
In marketing and advertising, companies pay special heed to present their best foot forward so as to grab massive people and hit the target audiences.  Branding is actually a soul of a corporation. Each of the brands needs to make its identity known and this is altogether an uphill task to make a brand noticed in the multitudes of leading and rising brands. A provoking strategy should be at hand to make brand appealing fulfilling the requirements.
Today I'm unfolding 10 beautiful Branding & corporate identity design projects for inspiration. The intellectual branding tactics are used to make a brand worth seeing and having, and would grab consumer attention at any POS display. The branding is vividly depicting for what the brands speak. You do know that a quality presentation of a brand always leaves "noticeable stance" on the minds and it is fruitful for the best future possibilities as well. Scroll down to seek inspiration!
Telemobisie Blue Corporate Identity
Jewelry Store Identity Design
Custom Made Furniture Company Brand Identity Design
Marmal Software Company Brand Identity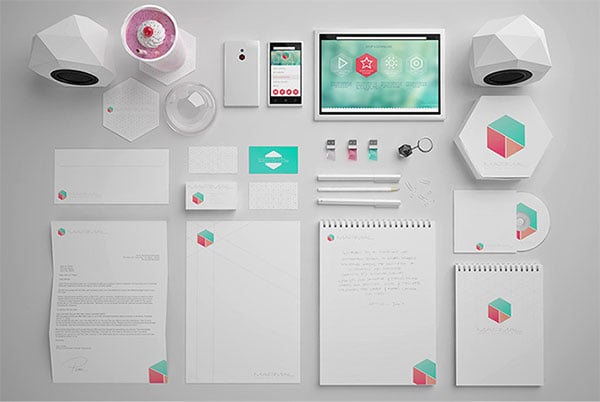 Natural Salads Visual Identity Design
Daniel Lasso Personal Brand Identity
Hellfire Design Studio Black Identity Design
Podi The Food Orchid Branding
SMILES CARD IDENTITY Design
KrisKros Resturant Identity Design
Looking for more inspirational Posts here are few of them:
Post tags:
brand identity, branding, corporate identity, identity design, personal branding