If you want to get a job, resume is the first thing you are to go forth. An ideal job requires an ideal resume. Before impressing the boss or businessman individually, first you have to impress him with your resume that serves as a prerequisite. Employer's requirements should not be overlooked. The focus should be more on the current work you are doing rather than lingering on the past job details.
Things should be written in a clear cut & honest manner that it can easily be understood. In order to make the writing eye catching, formatting should be complimenting. Skills are be highlighted in a vivid manner in accordance with the job you are applying for. Don't make blunders doing with your grammar and concisely pen down the whole kit and caboodle.
Today I am unlocking 10 interesting & simple resume examples that would inspire you and you would love to notice what kind of resumes are abruptly acknowledged in first squint. You have to keep little things in mind that would create a big difference. The following collection has astounding and really flabbergasting resumes that are extraordinarily made with good colors and appropriate style. A great resume goes a long way and helps you getting your ideal job. A poor one is for sure a drop out. Make sure that your resume speaks the real you and it is the best of the best. Scroll down to have a look!
1. Simple Resume Example
Pernille Posselt (Architect)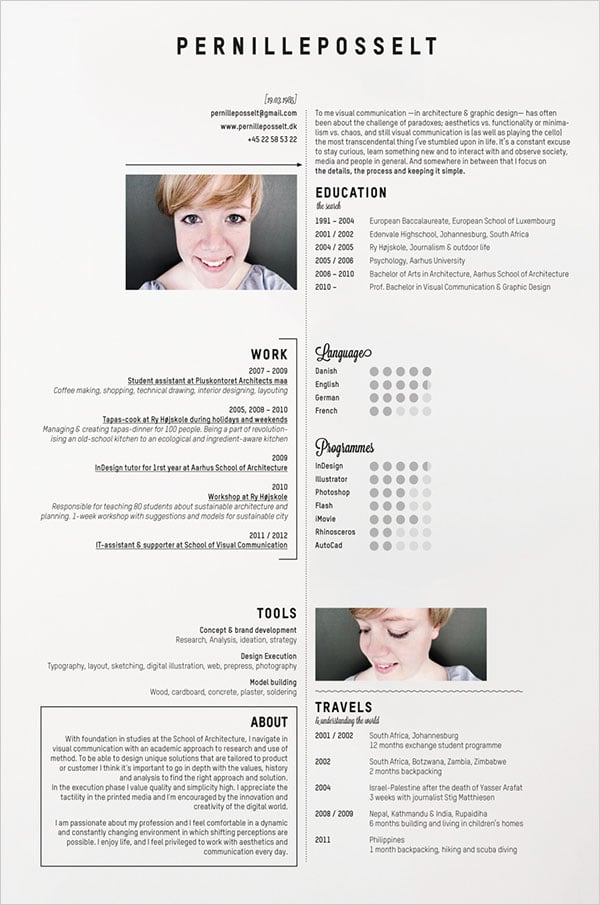 2. Simple Curriculum Vitae
Zhi Liang (Print & Interactive Designer / Developer)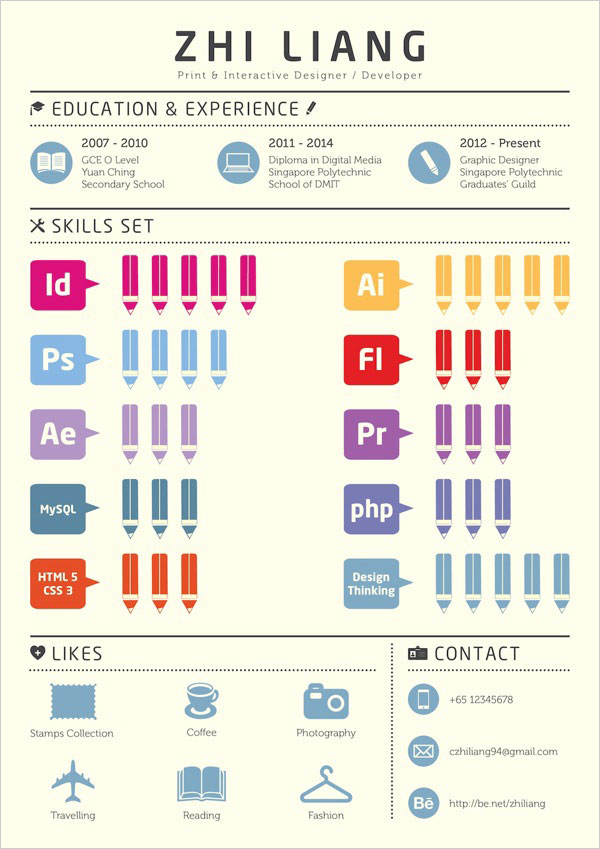 3. Curriculum Vitae 2013
Robbie Bautista (Freelance Illustrator / Wilderness explorer)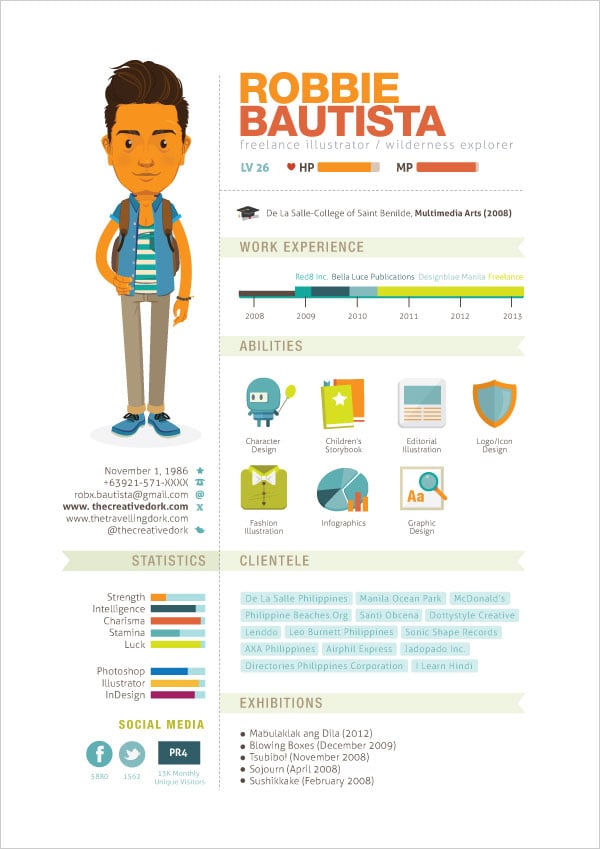 4. Sayda Simple Resume Design
Sayda Communcation Designer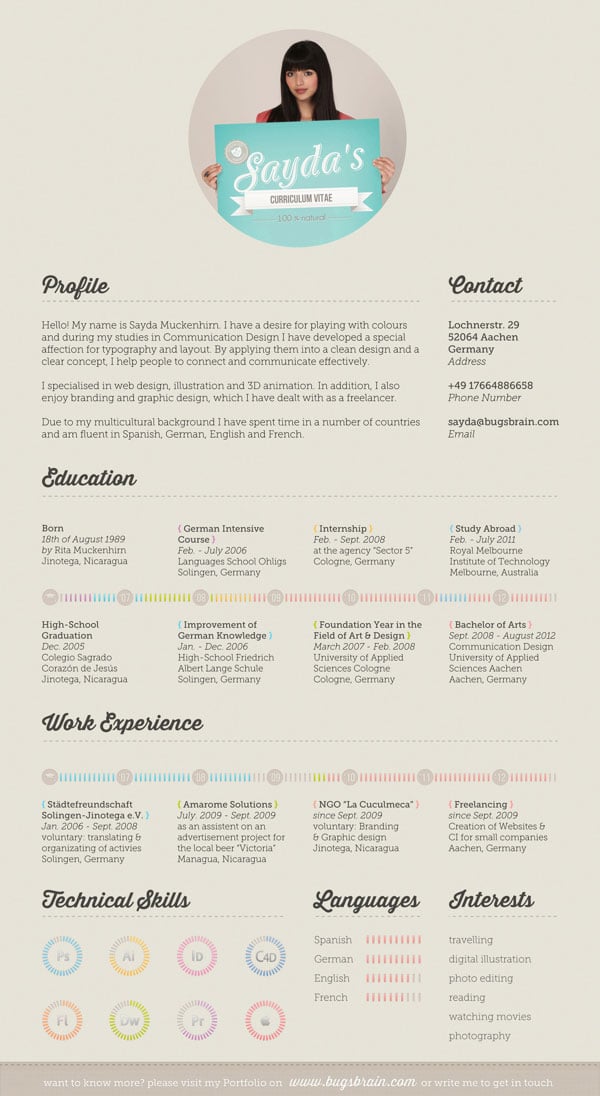 5. Simple Yet Creative Resume Design
Robbie Bautista Graphic Designer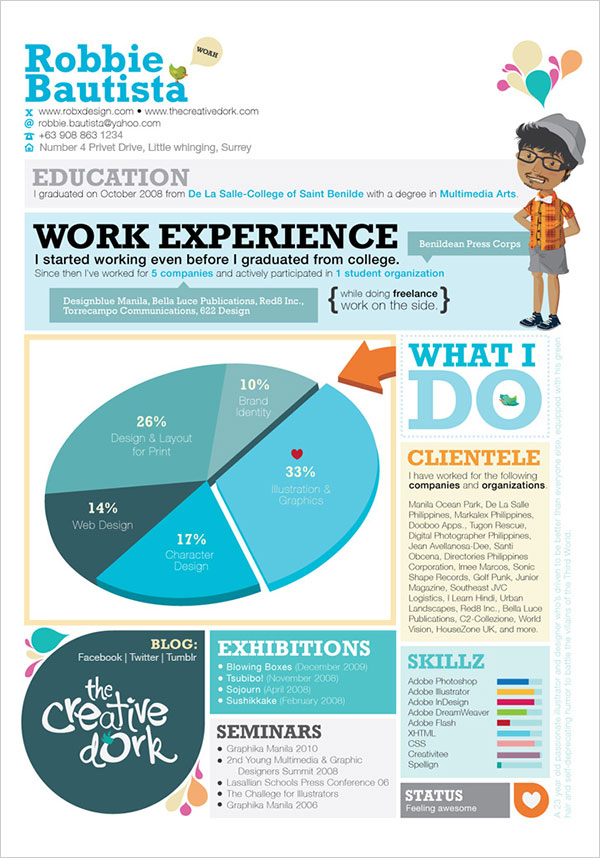 6. Simple Resume Example
Errol Veloso (Designer Digital Analyst)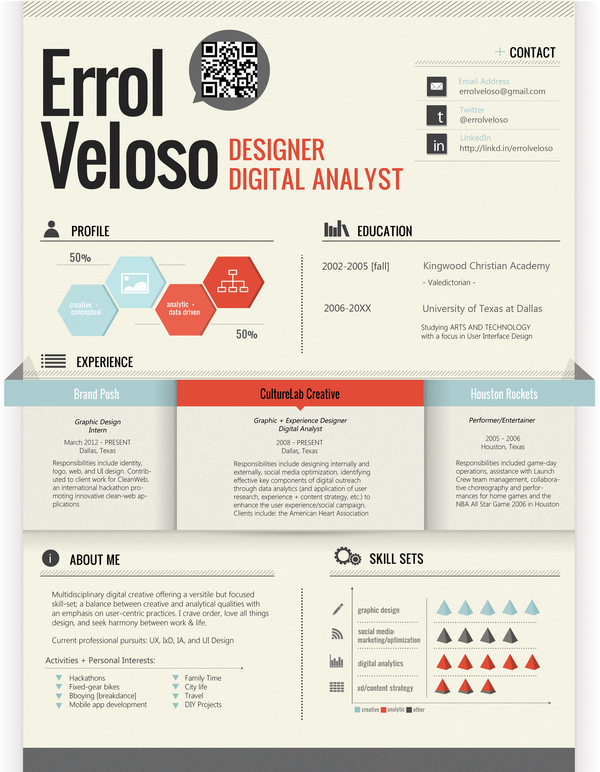 7. Simple-Best-Resume-Example
Luca Polizzotto Art Director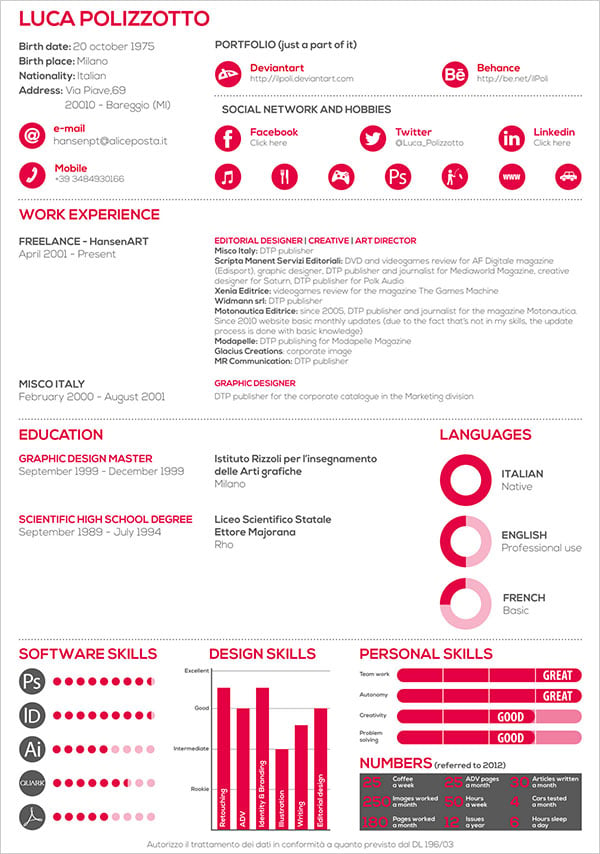 8. Simple Infographics Resume
Tokunboh Opeyemi Michael (Digital Artist & Typographer)

9. Simple CV Example
Moriah Smith Creative Designer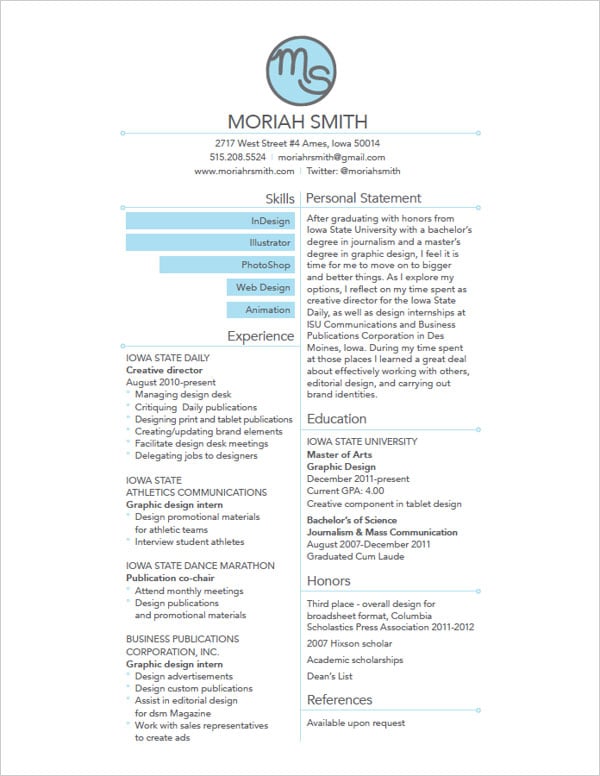 10. Simple colourful Resume Design
Maria Abigail Web Designer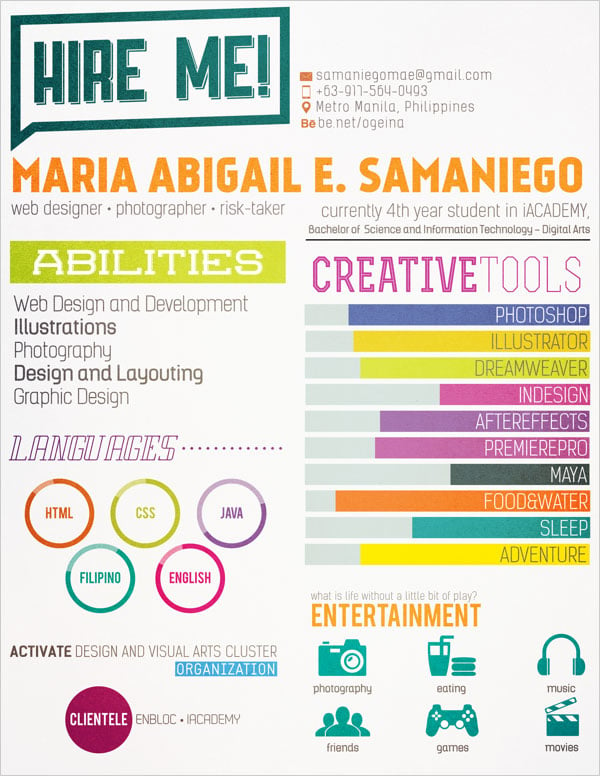 More Interesting Posts of Graphic Design & Typography
Post tags:
cv, interesting resume, simple resume, simple resume examples, resume example, resume examples