The brands come rushing with their latest devices and its accessories. We keep ourselves baffled trying to ponder over which features are better than the rest to go forth with. Top brands and companies are riding their horses to the seventh sky to come in the spotlight so they may attract more and more customers and expand their marketing and business. Well that's not the story to be worried about. Let's check out together the latest Samsung Galaxy S4 zoom.
1. All in one: Chat, Capture & Share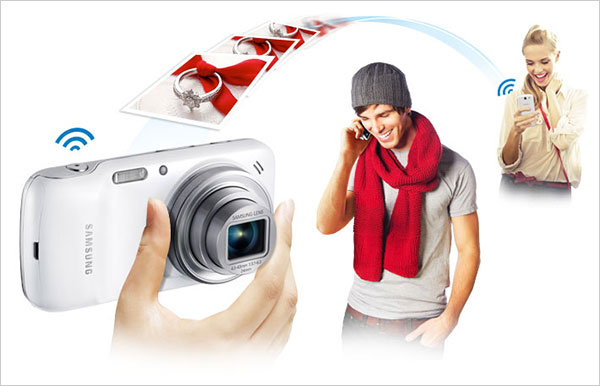 Now with S4 zoom, experience the fun of just another world. Seize a picture and send it straight away in a text to a friend during a conversation with him as Zoom-ring control does everything miraculously and very aptly plays photographic functions.
2. Your Smartphone is your instant camera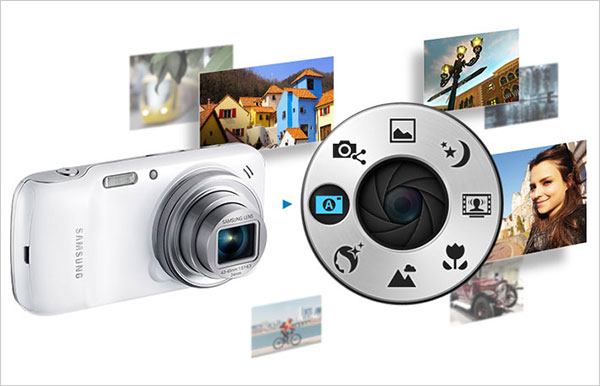 S4 is ready to provide you with an instant access to multiple camera modes. You can slog through different camera modes from: Auto, Gallery, Smart Mode, Manual, Program etc. Isn't amazing? The smartphone can be this amazing, no one ever knew.
3. Travel near or far with a zoom ring, everything is possible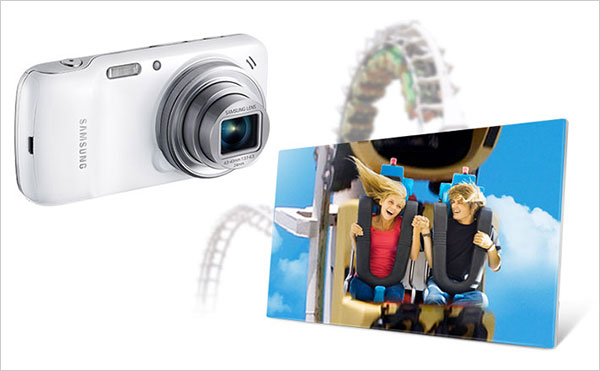 Now all the old, conventional & traditional dials and buttons are knocked down by Samsung Galaxy S4 Optical zoom control. It is so easy-to-operate too. What a professional accuracy it gives you away that you would feel yourself like a professional photographer. There is a combo of photo effects with sharp and crisp mode of taking pictures as well.
4. Quality Images are now at your reach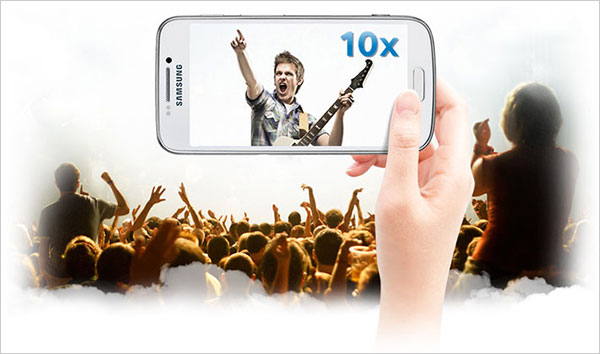 You can go for close-ups or even capture from distant place. S4 zoom is going to give you better and perfect photo results no matter what the size– big or small, its performance tackles with 10x optical zoom to make images beautiful, correct and perfect even from far away. S4 zoom will never let you go on lower gear anyway.
5. Perfectly stabilization even when you're not static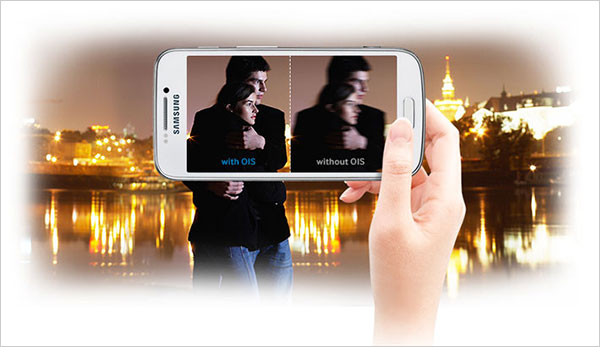 Taking a quick picture when you are in hurry very often results in poor and blurry images that ruin the moment. With Samsung Galaxy S4 zoom you won't regret taking hurry and hasty snapshots. The Galaxy S4 zoom's Optical Image Stabilization (OIS) system makes images crisp focus, even when you are not standing still. It will give you confidence that your quick pictures would never be shaky or blur.
6. Better low-light performance and motion capture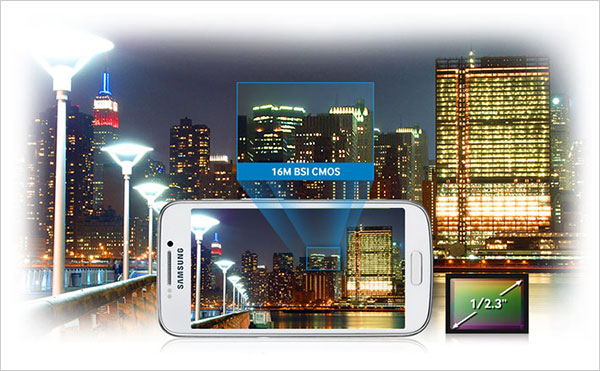 Samsung Galaxy S4 zoom has 16M BSI CMOS Sensor. With the advanced sensor technology your pictures become lively and real. The 16-megapixel BSI (back side–illuminated) CMOS sensor will manage in less light for best proper exposure and do better than any conventional sensors. So don't worry even if you capture your picture in the dimmest light, your photos will still be as crisp, bright, fine and pretty smart as everything.
7. Photo Suggestions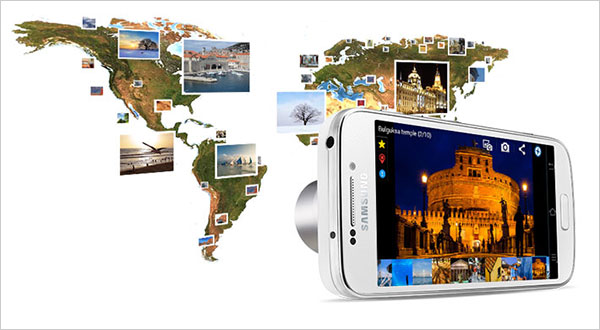 S4 zoom lets you get mingle with fellow photographers. By Photo Suggest you can get access to tons of images taken by people anywhere in the world. So get ready to bring more life to your photos. Get connected with leading social apps and widgets that include TourWrist, Panoramio, TripAdvisor etc.
8. Smart Mode Suggest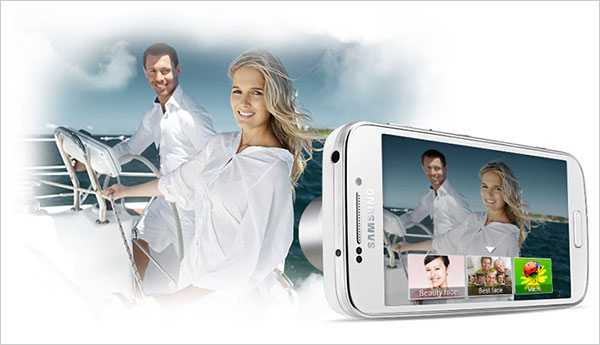 Capture everything what life shows you, and set everything on fire with some miraculous pictures coming your way. Smart Mode Suggest will be aware of lighting conditions, scenery, and objects, and instantly recommends you to switch to the optimal Smart Mode. Give the awesome and surprisingly unique touches to your pictures.
9. Choose your favorite mode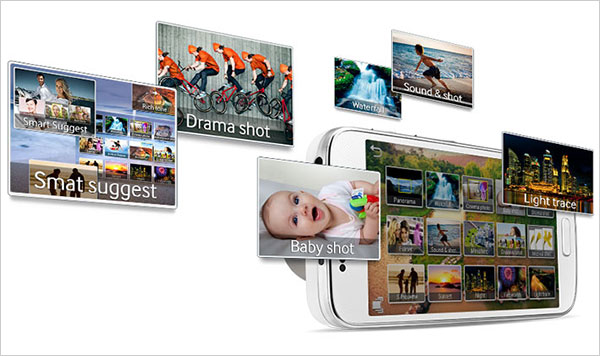 Don't stress your brain and worry about settings, and grab Samsung Galaxy S4 zoom for artistic shots. A quick tap of the Smart Mode button gives you a wide range of special modes. Use Drama Shot to incorporate different shots of moving objects into one fully composed image, or Action Freeze to instantly capture high-speed action. Isn't amazing!  You can also record sound to your photo to live the moment again as it was once happened at that time. Just choose the mode you want and get along.
Samsung Galaxy S4 zoom gives you a number of Wow elements so let's kick off the other cellphones we have and give it an immediate try to touch the realms of perfection. Take it away!
Samsung Galaxy S4 Zoom Price:
£ 469.95= $ 729.83
Buy Galaxy S4 Zoom Online:
carphonewarehouse> Visit Store
Asda Direct > Visit Store
A littel Cheaper on Amazon > Visit Store
 Samsung Galaxy S4 Zoom Images