Every creative soul has a dream, a dream to touch the heights of success, the joy of getting the revenue of his exertion, a name of his own, a work that makes his recognition possible, where he can proudly say that he hold his own brand under his designation with millions of regular customers. Well, this seems to be really unachievable, isn't? But now with Shopify, making one's own online shopping store has become a piece of cake. It's a renowned platform for beginners and experts all the same.
With Shopify you can have things on your fingertips. Many a templates for online shopping store are offered as per your ease. You can also slog through art web templates that are purely designed for professionals. Your shopping cart proceeds with PayPal and credit cards payments. The plus point is that Shopify does accept worldwide currencies. So stop worrying and get ready to mobilize & enlarge your business.
To start off your own amazing shopping store, no prerequisite experience is essential. Just make a pick of an apt Ecommerce layout, place your online store, spice it up with the goodies that you want to sell and there it's DONE! You are also assisted by experts backing up with their available support to guide you at every step. Some Free Shopify E-commerce Templates that you can try.
Couture Arioso Free E-commerce Template for fashion Business online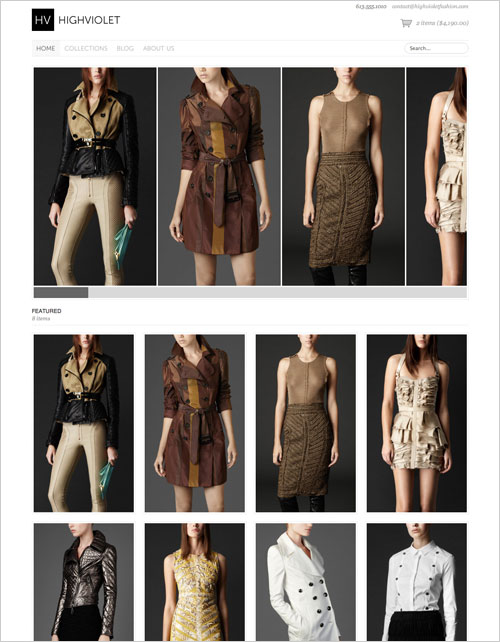 Cupcakes Free E-commerce Template for Bakery online Shop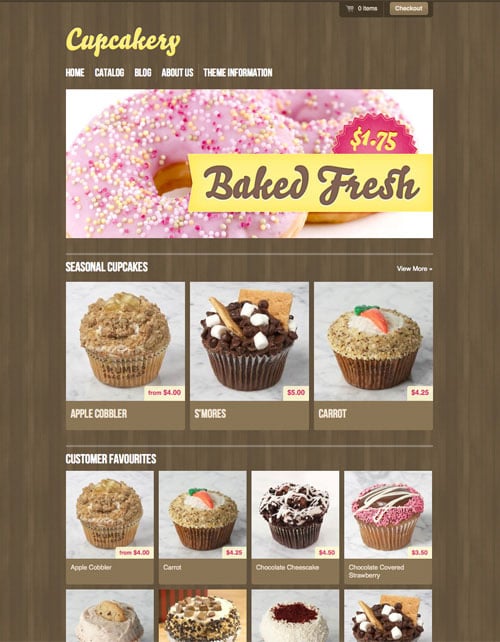 Radiance Free E-commerce Template for Jewellery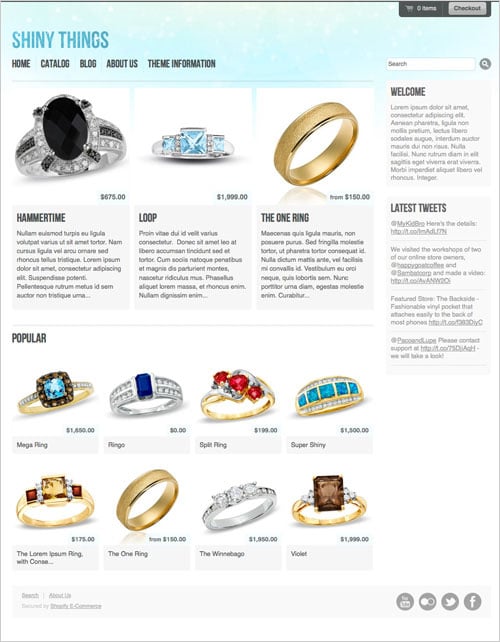 Radiance Minimal Free e-commerce web template for online shoes shop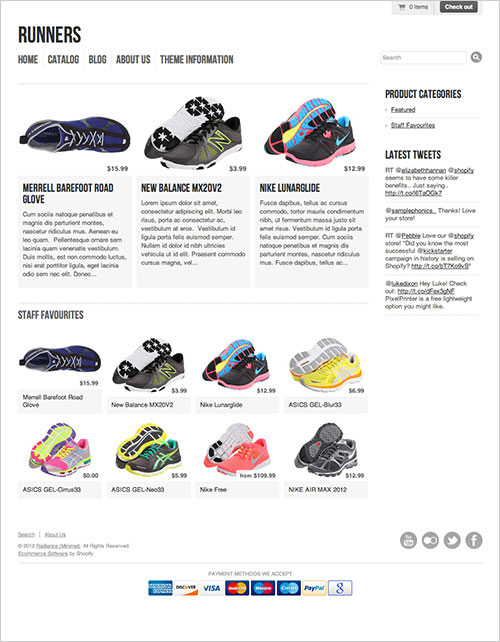 Minimal Free Ecommerce website Template for buying posters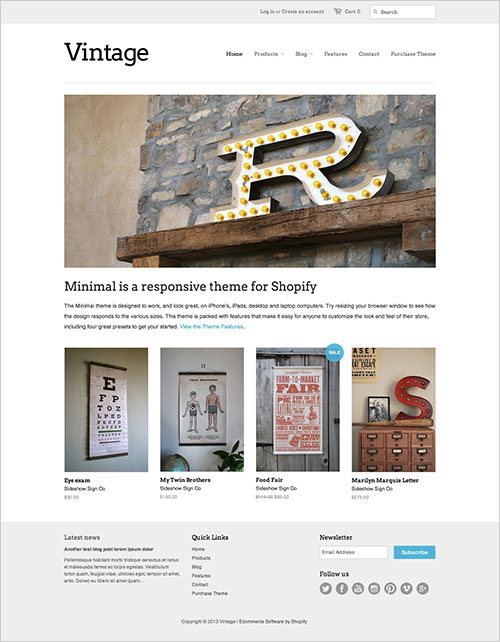 Free E-commerce web Template for Electronic goods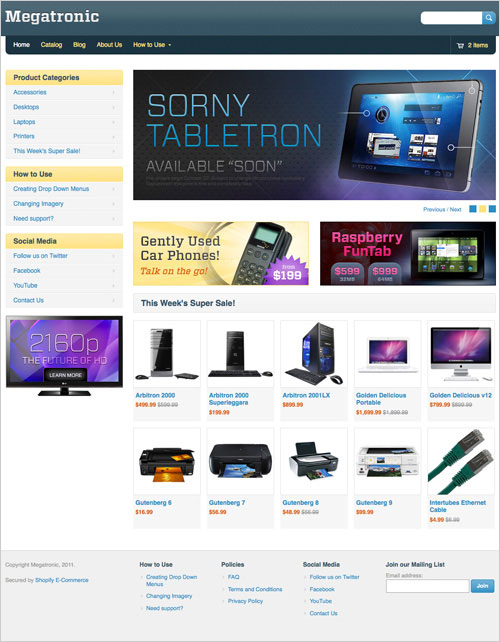 Free E-commerce template for Mens Wear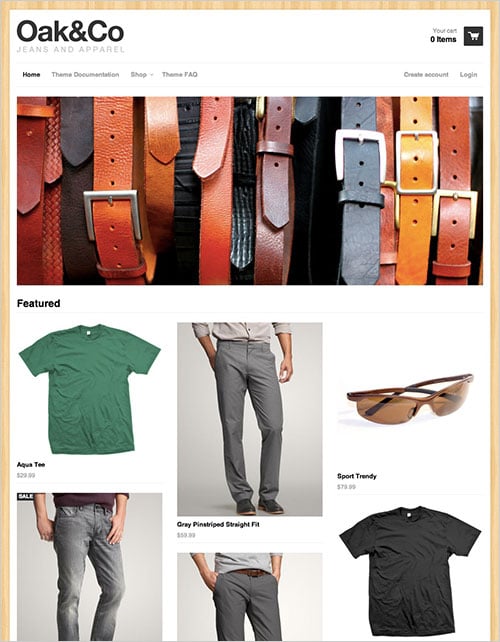 Free E-commerce template for eBook or Single product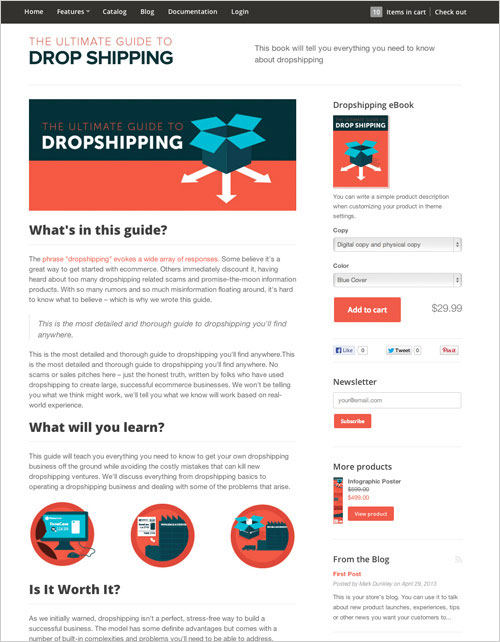 React Free E-commerce Template for Interior goods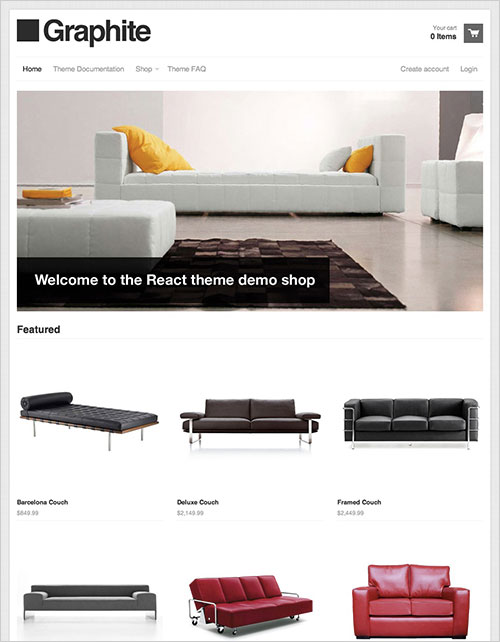 Simple Free E-commerce template for mens wear