When we fancy about a historical portrait usually a picture that appears in the mind is of course black & white, without any colors or shades, as plain as a paper, dark and dull, torn and rusted, shabby and worn out. The layout, background with people in them looks as old as the time itself. Artists try their skill on different and diverse things to polish themselves and create their beautiful masterpieces. In such case they go for something innovative especially revitalizing the whole scenery with beauty and perfection.
Recently my eyes got bedazzled by an accumulation of historic pictures. The artists who worked on them made these pictures accurate as they could possibly be; but the surprising effects they introduced in the old pictures are truly creditable and praiseworthy.
Today I am unfolding old vs. new—a restoration of historic pictures. All the old and faded pictures that were once merely black and white are now rejuvenated by the artists via digital coloring effects. Isn't altogether bringing a whole new life to the historic pictures? The elements of fancy and imagination are backing up these photo effects making them look wonderful.
The idea behind this is very suggestive and simple but tremendously skillful in itself. The scenes, backgrounds, people and situations look more than real and absolute. Pictures have become more vocal and amazingly powerful.
Admiration and criticism goes hand in glove with each other, as there are also people who think the artists could not do justice with the historic moments in these pictures. It's upon you to decide whether you can relate to these real restored pictures or not. Have a look!
Click on the image for higher resolution
Image Info: Walt Whitman, 1887
Colorized by: Danna Keller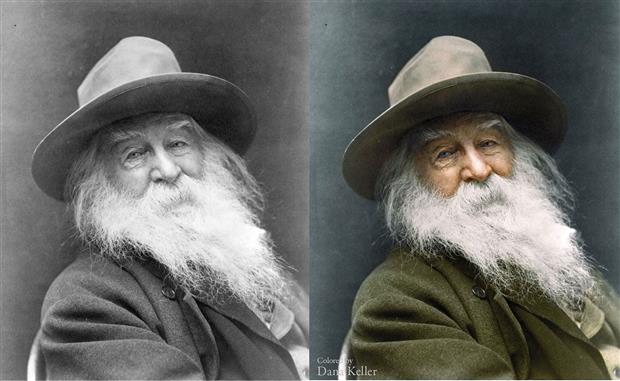 Image Info: King of Sweden & Norway (Oscar II, 1880)
Colorized by: Sanna Dullaway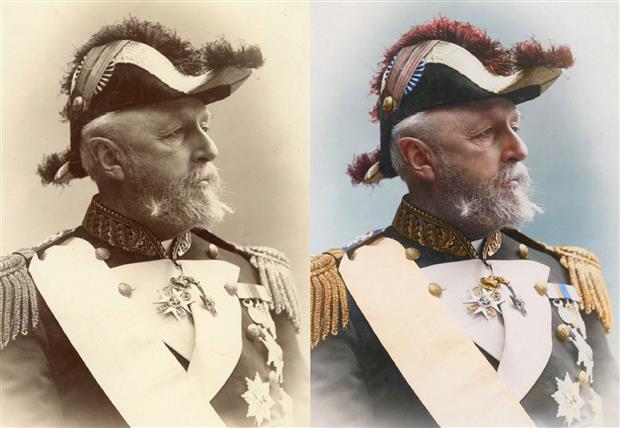 Image Info: British Troops ( England, September 20, 1939)
Colorized by: BenAfleckIsAnOkActor

Image Info: W.H. Murphy testing bulletproof jacket on October 13, 1923
Colorized by: BenAfleckIsAnOkActor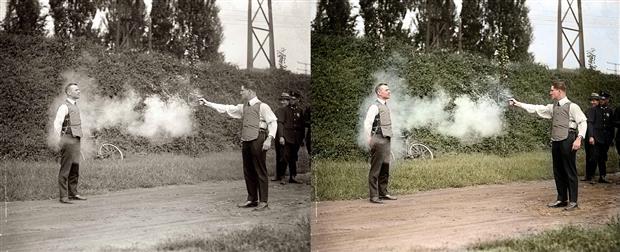 Image Info: Nikola Tesla, 1893
Colorized by: Danna Keller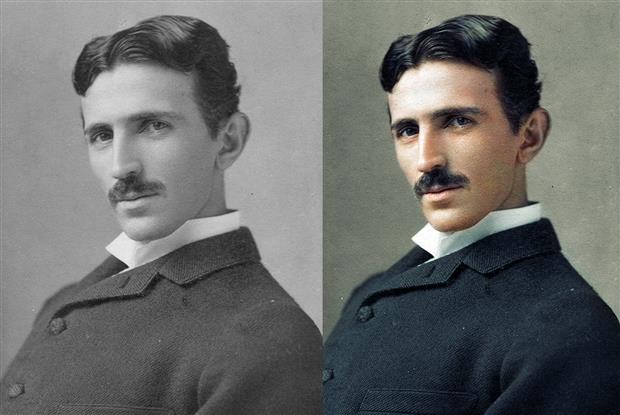 Image Info: Joseph Goebbels gazing at photographer
Colorized by: photojacker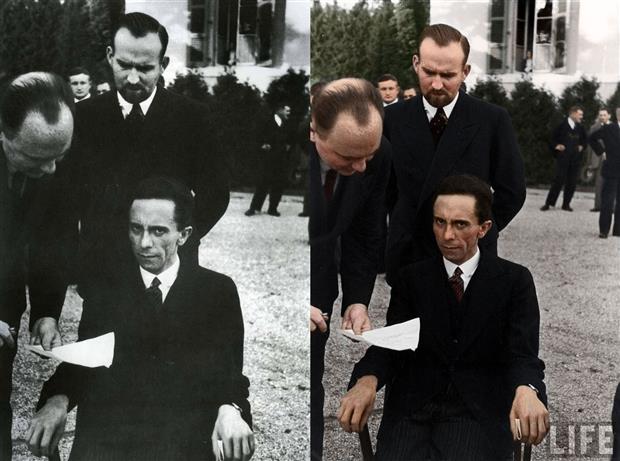 Image Info: A Boy with stuffed toy | London 1945
Colorized by: HansLucifer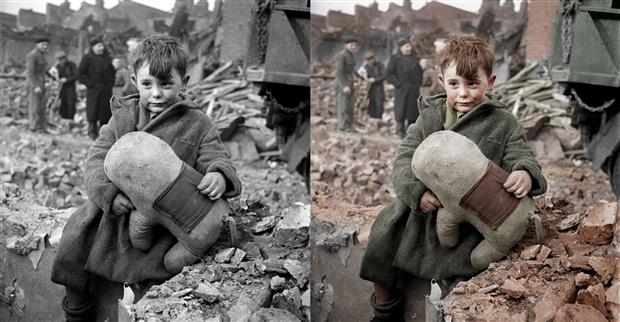 Image Info: Old Gold', Country Store, 1939
Colorized by: photojacker


Image Info: Albert Einstein, Summer 1939 Nassau Point, Long Island, New York
Colorized by: Edvos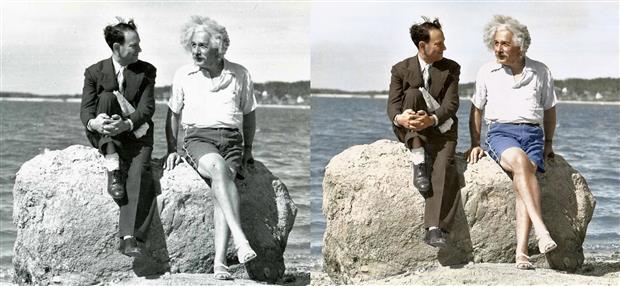 Image Info: Big Jay McNeely at Olympic Auditorium at Los Angeles, 1953
Colorized by: traquea

Image Info: Auto Wreck in Washington D.C, 1921
Colorized by: Sanna Dullaway

Image Info: Lumber Worker, circa 1939
Colorized by: zuzahin

Image Info: An Image of Capitol in Nashville during the Civil War, 1864
Colorized by: Sanna Dullaway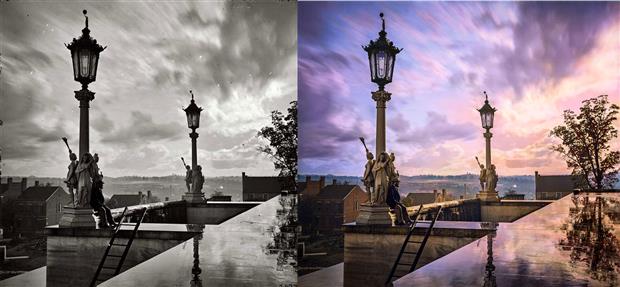 Image Info: Japanese Archers, circa 1860
Colorized by: photojacker

Image Info: Hindenburg Disaster – May 6, 1937
Colorized by: Dana Keller

More Interesting Posts of Graphic Design & Typography