A beautiful work done by a designer pops every eye and entices its beholder every time. A Novel and innovative thing no matter wherever it is found, is heavier than the rusted old and conventional stuff. So a designer's best endeavors are done to bring out the best that would be valued and equally shared by people in their circle.
All of us owe our Facebook accounts on which we contact and interact with our kith and kin. Recently I happen to see a beautiful work which is a fun project of Jaime Calderon. We time and again find the need to click the "Like" button on Facebook's wall post. We all are pretty aware of how this very button looks like and works. Even a blind man can see it. Jokes apart, it is more like a (thumbs up) gesture in blue color.
My today's post is of a very creative Columbian designer, Jaime Calderon. He very smartly designed some surely fantastic Facebook "Like" buttons. There is an element of fancy and creative impulse involved in this work that's how he carried out the buttons one probably had never day-dreamed about. These Superheroes' thumbs buttons would really grasp your consideration. He also posted this on a very famous blog, "behance" and respectively named it as "Super likes".
Jaime Calderon's efforts are summoned as people did share it on social media networking sites and made this project very famous & noticeable. Isn't different and all the more unique project? My personal favorite superhero is, Hulk so eventually I like his thumbs up like button more. Scroll down to have a look and do tell us which superhero "Like" button you loved the most. Keep sharing this fun project with your folks to know which superheroes they crave for. Take it away!
 Superman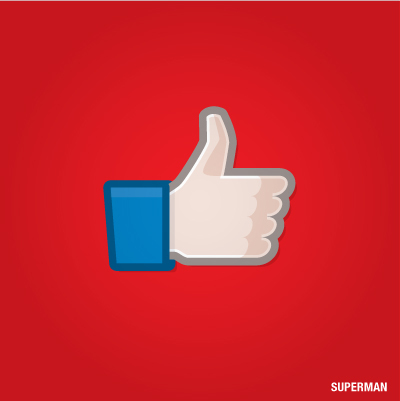 Spider Man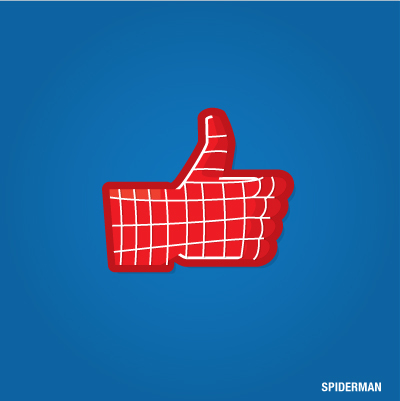 Wolverine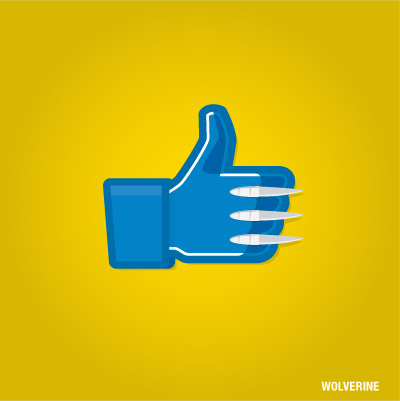 Captain America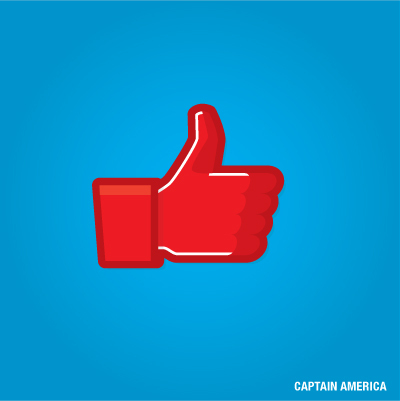 The Thing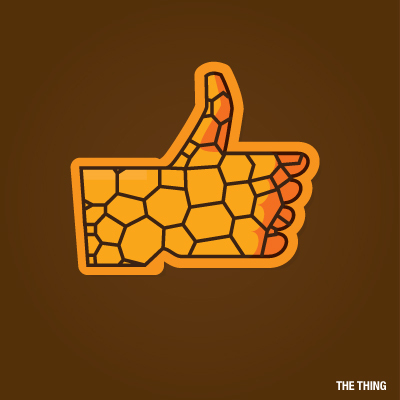 Batman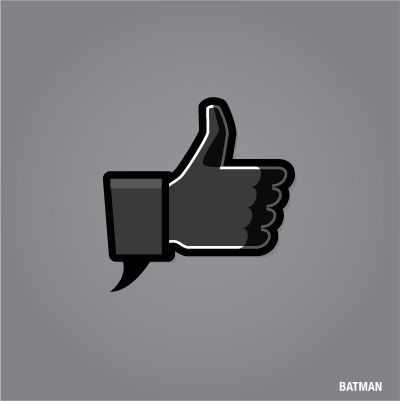 Green Lantern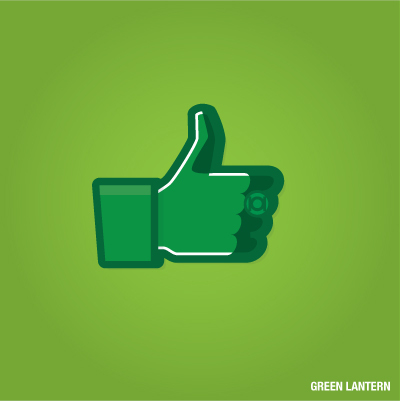 Iron man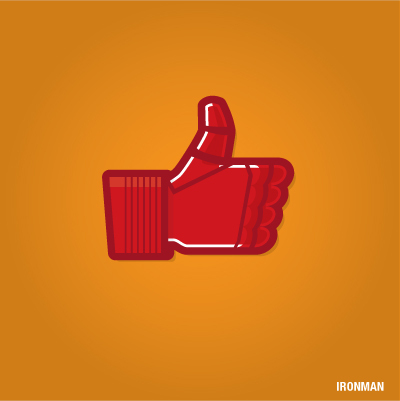 Thor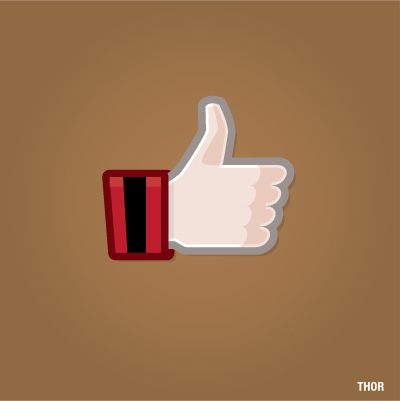 Hulk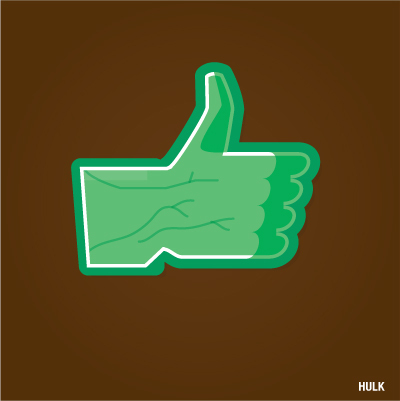 Flash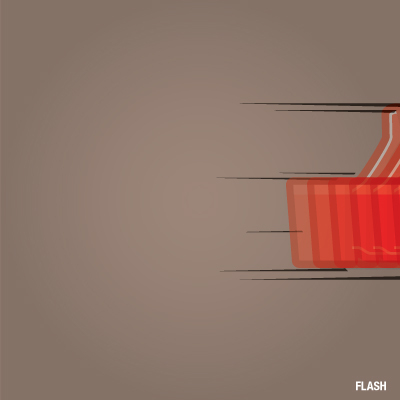 Wonder Woman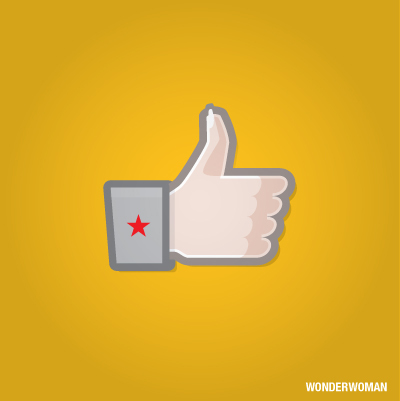 Looking for more Fun Posts here are few of them: