With the release of Despicable me, minions became way too popular among the kids and youth. Minions are those little fun bombs that crack up in great laughter; play tricks on one another, do silly stuff, run like maniacs, screw each other with their pranks and turn almost nuts to tease each other. That's what I personally love in the movie, Despicable Me 2.
The makers of the movie were immensely encouraged by the response of the people that they came out with the Despicable me 2 and I guess the chain is going to be prolonged in the coming years too as this American funny animated movie remained on the top charts for over a great period of time and fun is not yet ended. They are coming again with "Minions" on July 10th 2015. So all we need to do is to keep our fingers crossed, what more fun they are going to lash out, nobody knows, but we can merely guess that the excitement, humor, fun and joys would certainly be multiplied and exaggerated.
Their craze gone to the great heights and people begin to purchase minions' stuff and goodies. There is a now a big online market that offers Minions' extravagances. My today's post of 3 free Vector Minion T-shirt designs would for sure be loved to 'watch and buy'. You can get them for free for personal use, but you need to purchase them if you are looking up to sell them on your shopping store for lifetime. These t-shirts are truly bright exhibiting insane faces of Minions that you can't resist. Scroll down to get the glimpse!
 1. One in a Minion T-shirt Design [For Personal Use only]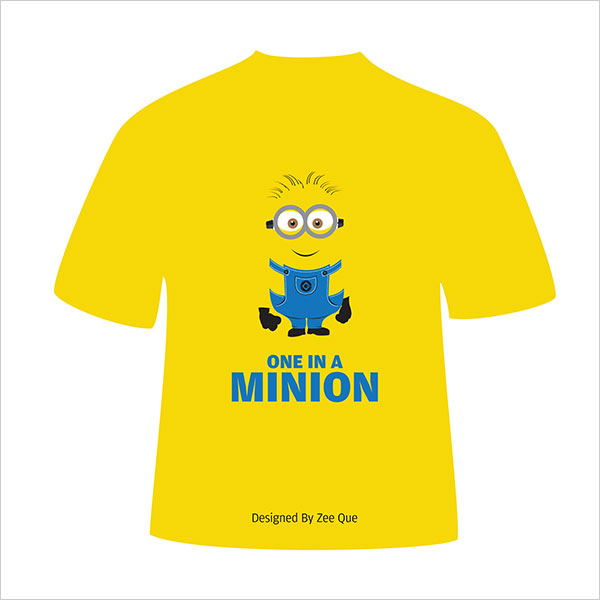 2. Free Minion T-shirt [For Personal Use only]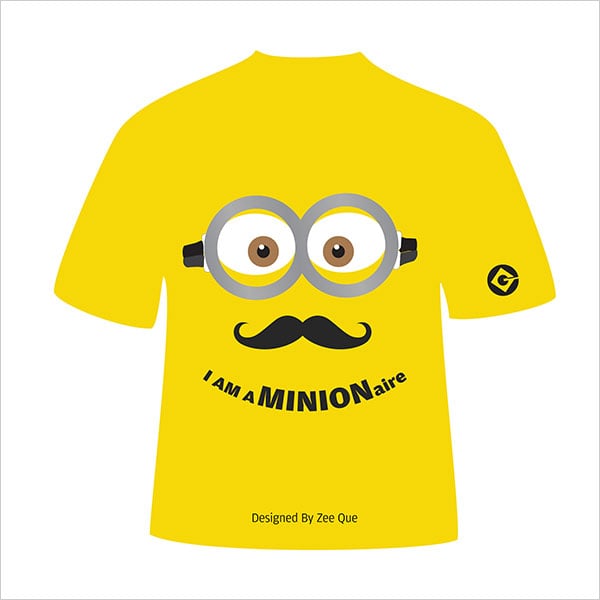 3. Evil Minion T-shirt  [For Personal Use only]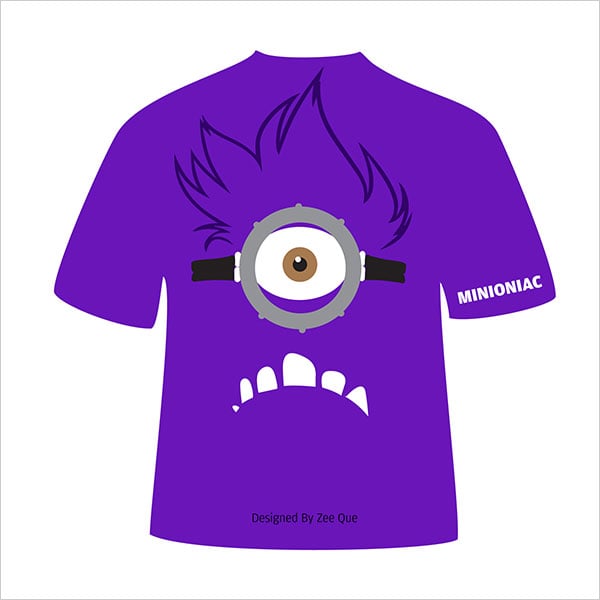 All T-Shirts are Designed by Zee Que | designbolts.com
Subscribe us for more free Vectors, Free Psd & many upcoming cool Free Gifts