In the field of art and design there is a lot of sweat, exertion and tension to face. It is actually equal to the strain on nerves one feels. Nothing in this world actually can be compared to the intricacies a graphic designer has to bear. Each day he has to compose all the more new and innovative designs and there is no certainty that either these work pieces would be appeased or rejected.
A design with uniqueness comes after a constant mental uproar. The main task for graphic designers is to tackle their clients cleverly. Clients come up with millions of unanswerable queries with no mind to hear the designer's voice. Some want it to be done on the spot, some need it be done by tomorrow.
Throwing off baseless questions and constant pokes are what clients bombard the graphic designers on daily basis. It depends on how designers take them as a challenge, confront them cunningly and please them artfully. Today I am unfolding irritating questions by clients that graphic designers usually have to confront. It is a fun project by Jonathan Quintin who puts forward a dictum "client is always right" in a bit of ironical way.
These posters are "tongue in cheek"  that would make you giggle, of course it is not less than any reality, ask graphic designers who take everything on them without a tilt of the brow and without shrugging it off their shoulders. So let's scroll down to see client's irritating questing to the designers. Get ready to scratch your heads, have you come across such irritating clients in the past or currently with foolish questions? Do let us know your experiences!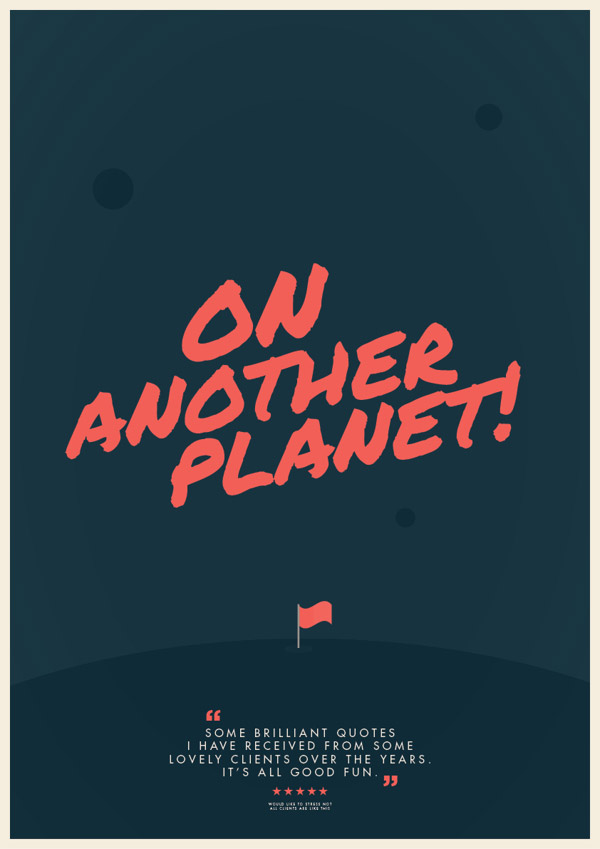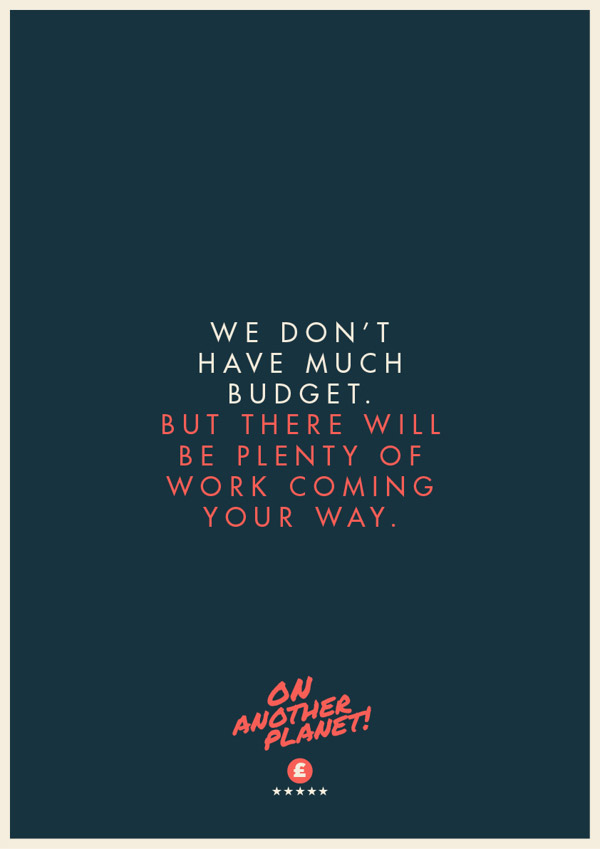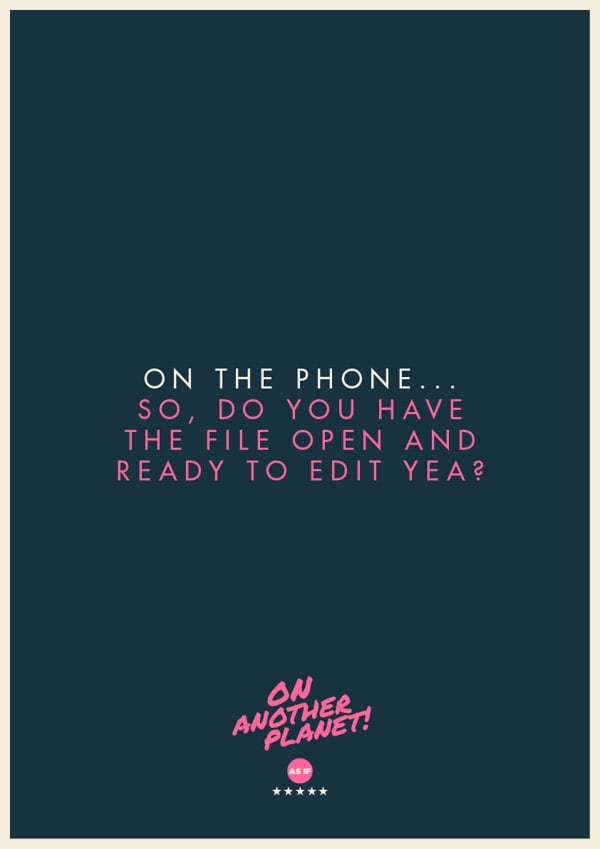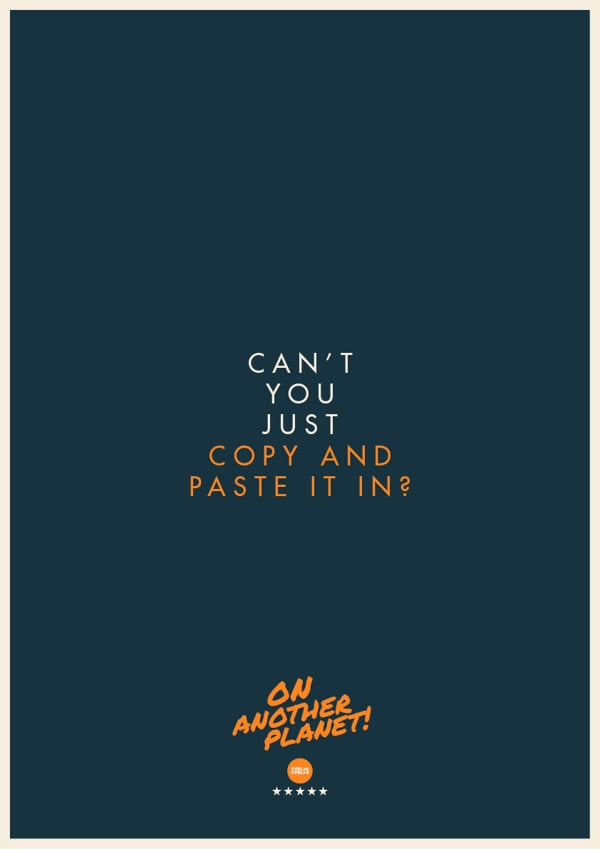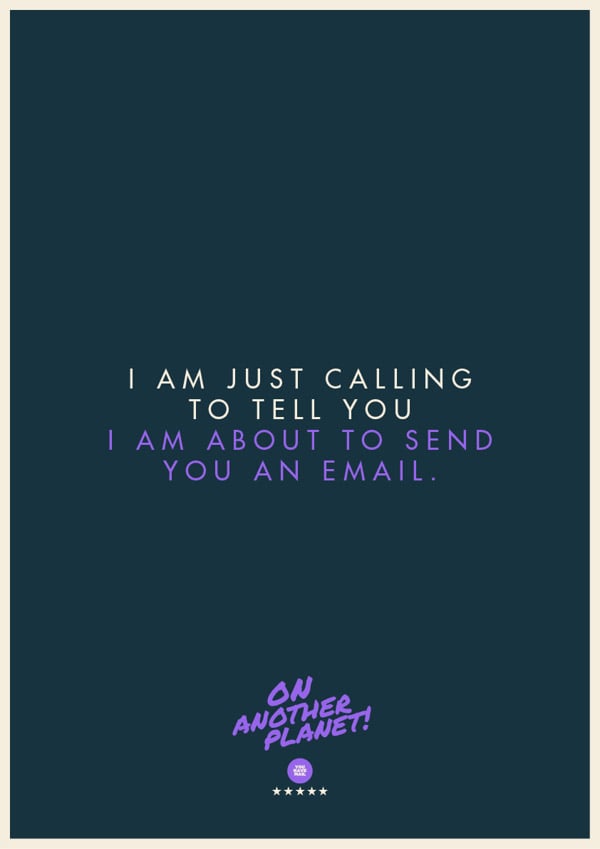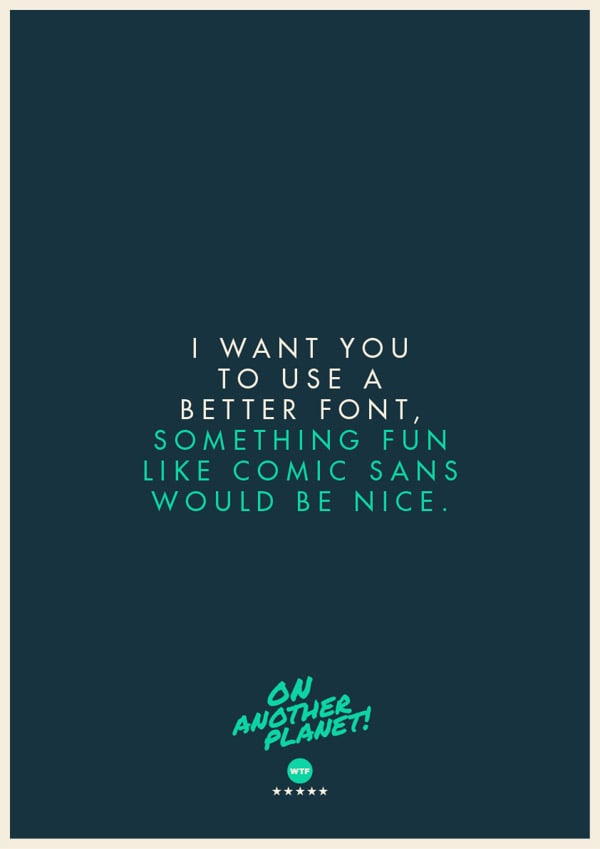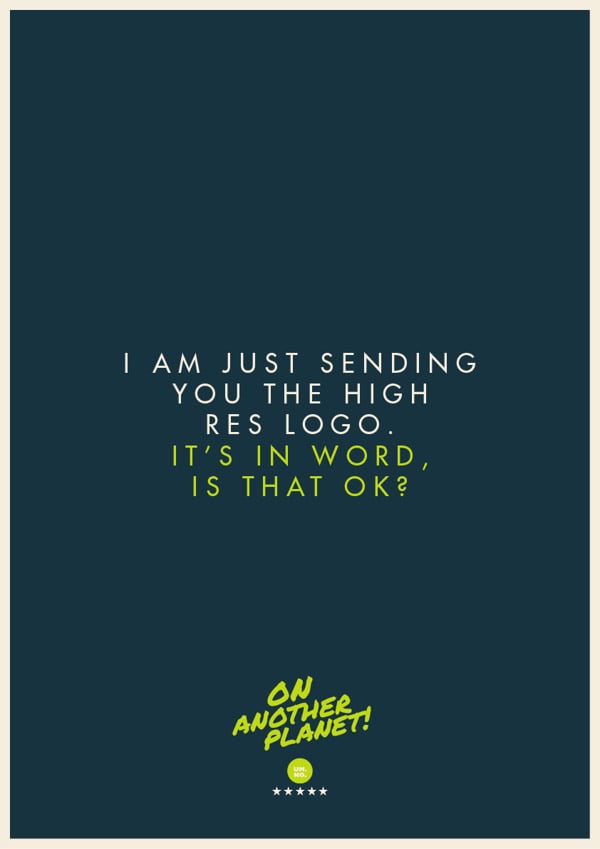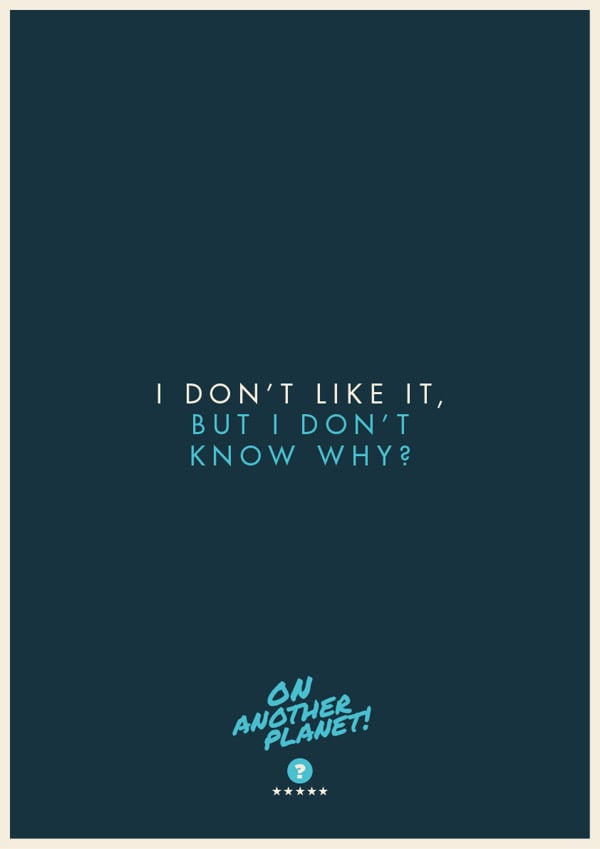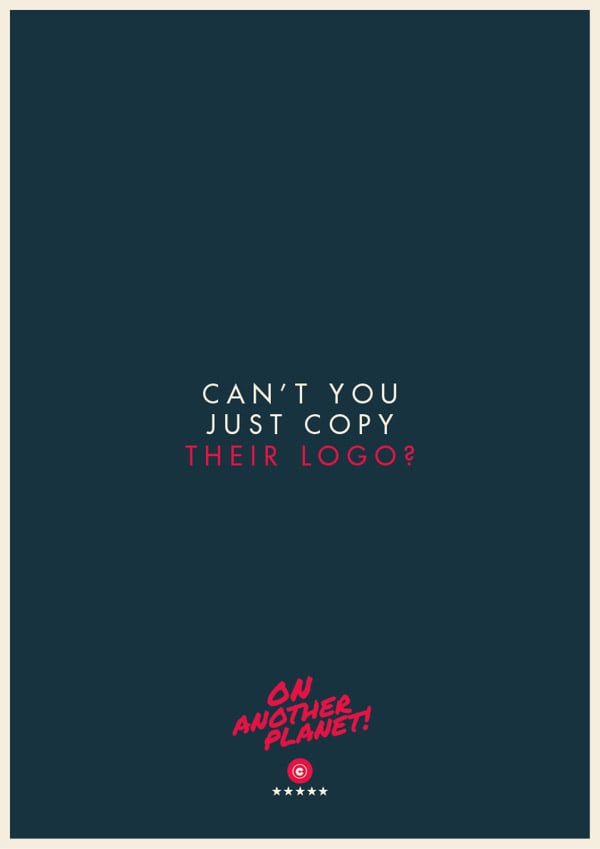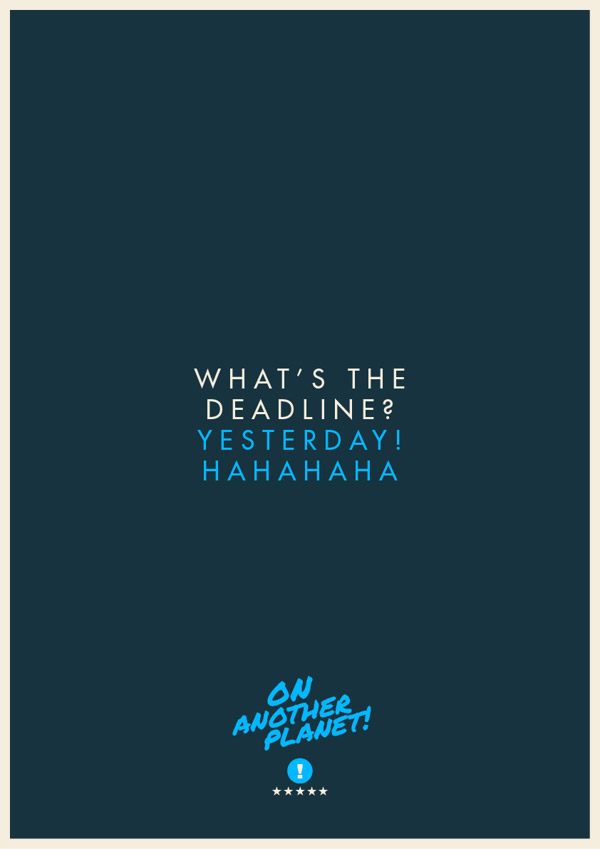 Check out these fun packed posts: