An application icon whether it is made for iPhone or iPad gives the impression of the whole meaning that what this app stands for and how does it work. Although the icon is small yet it tells a story of its own. Such icons, work like a magic and the viewer of these icons seek aesthetic sense getting pleased.
Icons should be made in a way that nobody would overlook them and would love to load that app in the iPhone/iPad spontaneously in the first gaze. Now focus is drawn to the minimalistic approach while making an app icon. Simplicity is put forward nevertheless it is influencing to cast a spell on the viewer.
Today I am bringing before you 25 absolutely free beautiful iOS iPad/iPhone & app icons sets which you can download. These icons can be used in website designs, applications and on the desktops too. If icons are aptly designed, they would for sure develop a healthy impression on others. The 'well thought' designed application icons actually give glimpses of the designer's art of designing and the skill of his hands that how does he perceive the very idea of creating it differently.
Designers are doing it for free these days to give a boost to their work and come into terms with the needs of the people. You can use these icons for your personal projects. Slog through the collection to seek ideas how app icons are to be designed.
1. Baco Flurry Mac OS Icon set
Available Format: ICNS, PNG, ICO, iContainer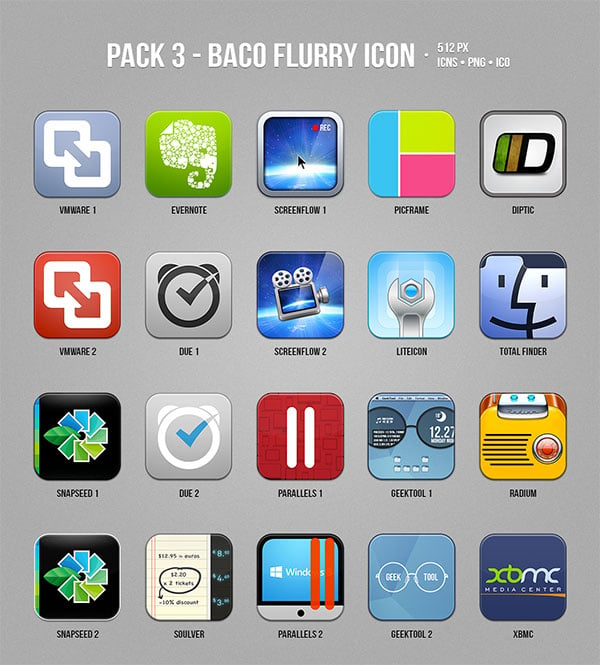 2. Flurry Extras 9 iPhone icons

Available Format: ICNS, ICO, iContainer for candybar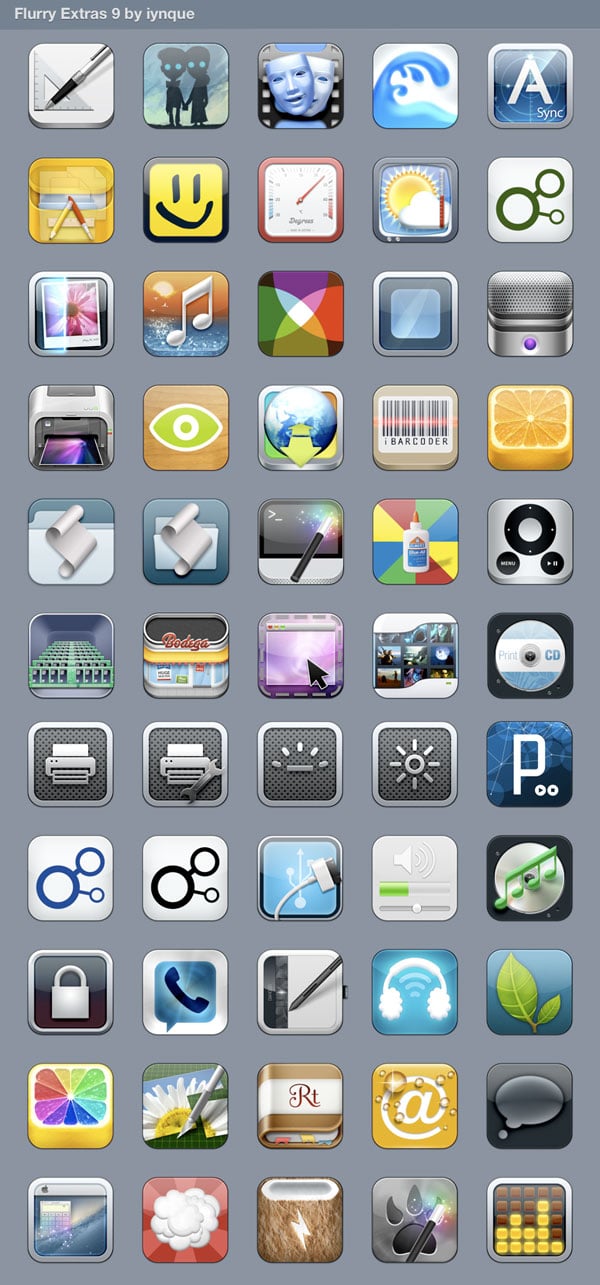 3. Zorsha iPhone Icons
Available Format: ICNS, PNG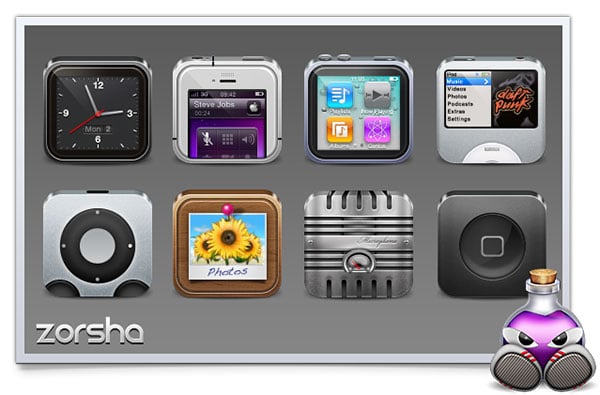 4. Zahra iPhone iPod Touch Icons
Available Format: ICNS, PNG


5. Zonehd iPod iPhone icons
Available Format: PNG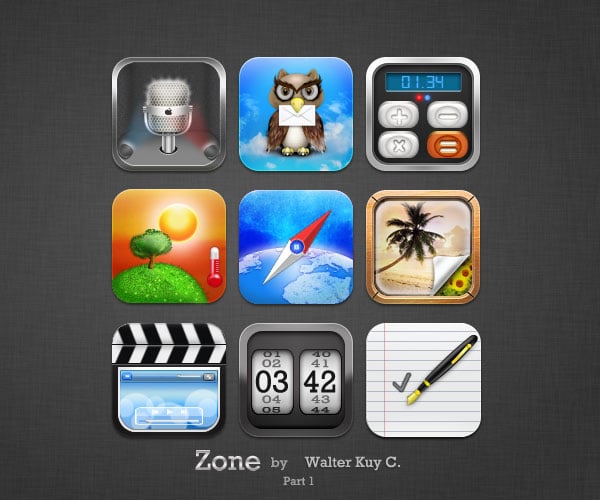 6. Upojenie HD Retinatoxicated iPhone Icons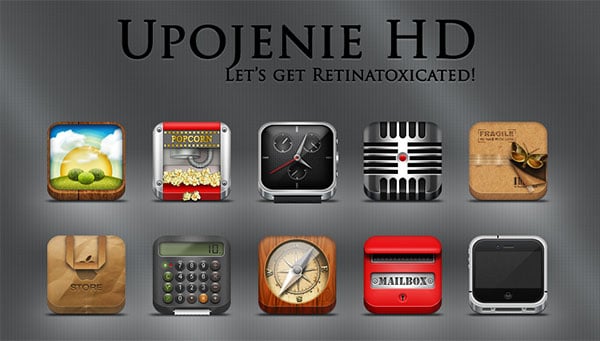 7. iPhone Icons for Custom Themes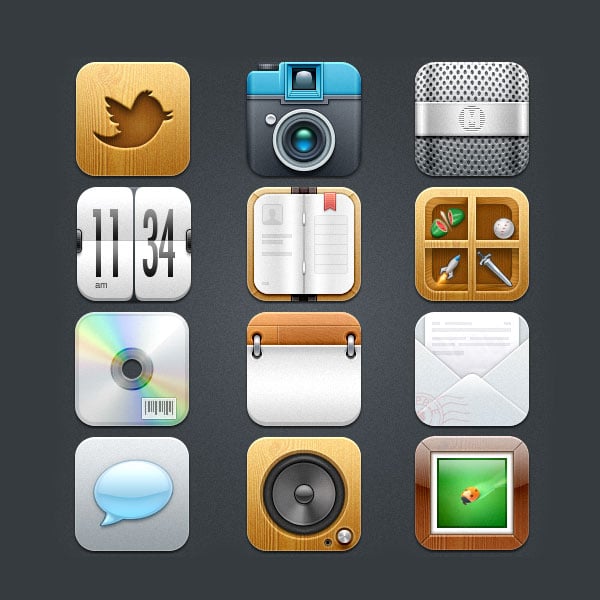 8. Theme Dulce HD Released 2.0 iPhone icons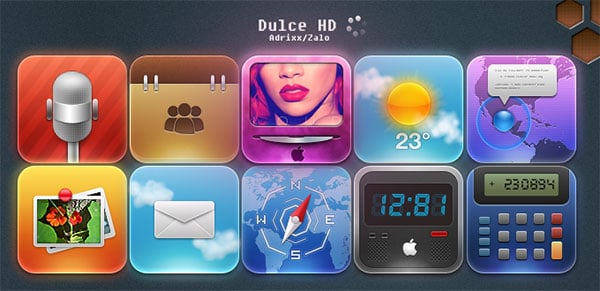 9. SoundForge Upojenie App icons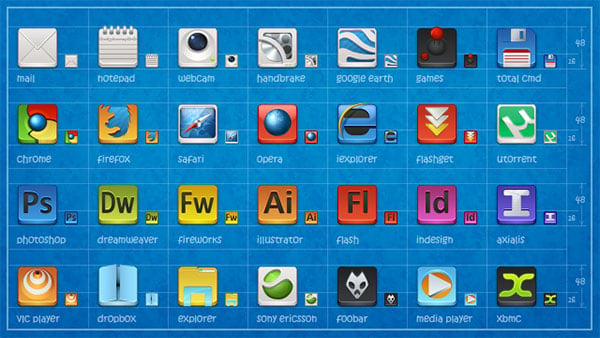 10. Alpine HD iPad iPhone Icon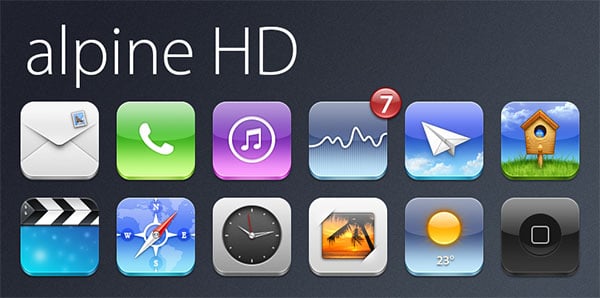 11. Stylo Theme Icons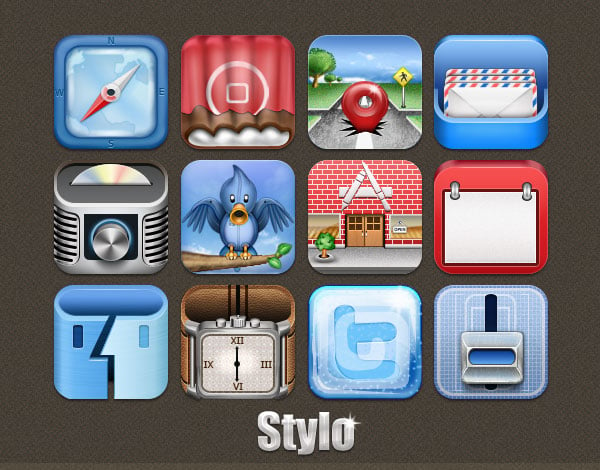 12. Upojenie iPhone/iPod Touch icons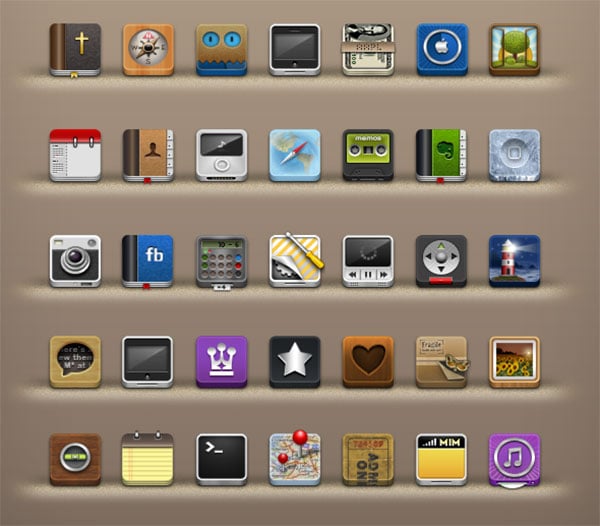 13. Beautiful iOS 5 icons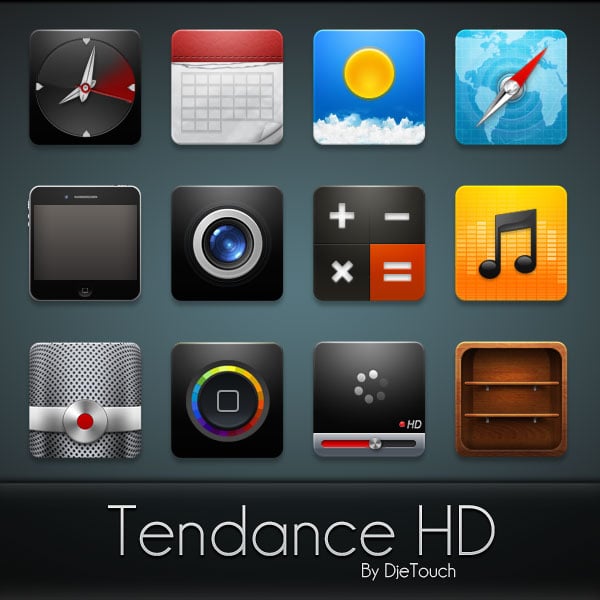 14. Orion Mac Folder Icons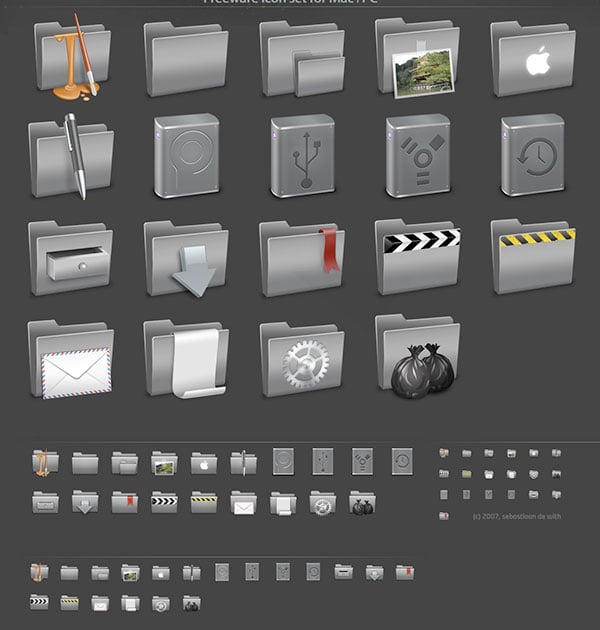 15. Free iPhone icons HD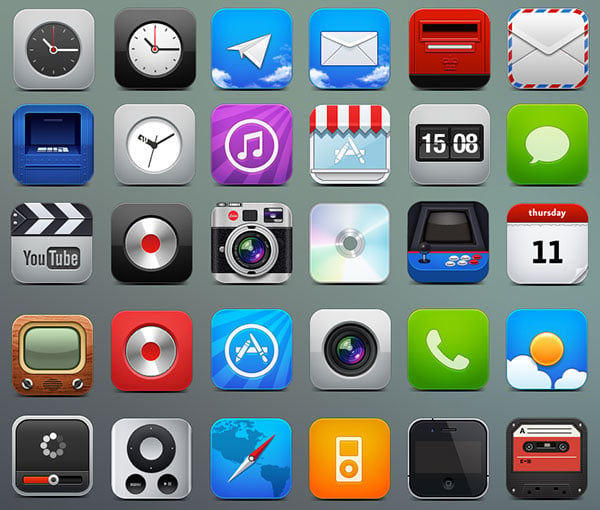 16. Equalia iPhone Icons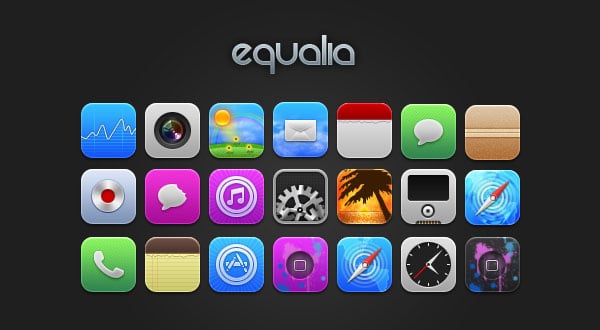 17. C-UPS Theme iPhone / iPad icons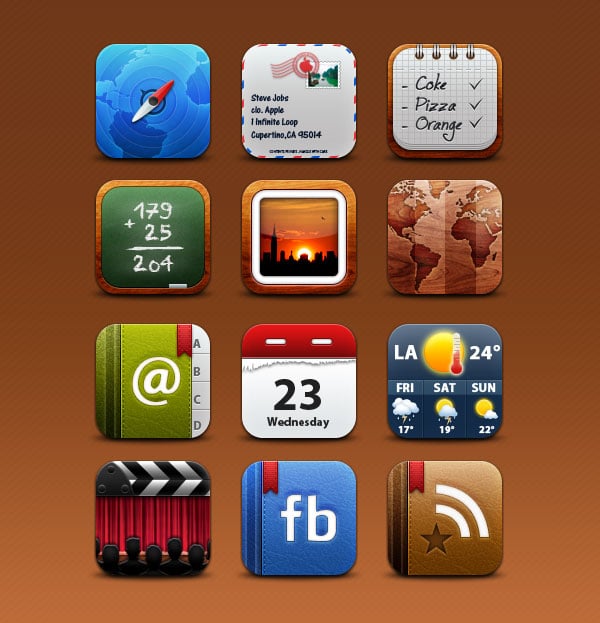 18. Quab HD Additional iPhone Icons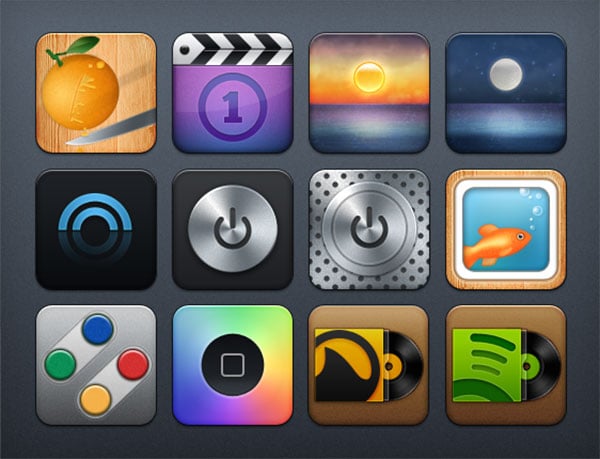 19. C-UPS WIP iPhone icons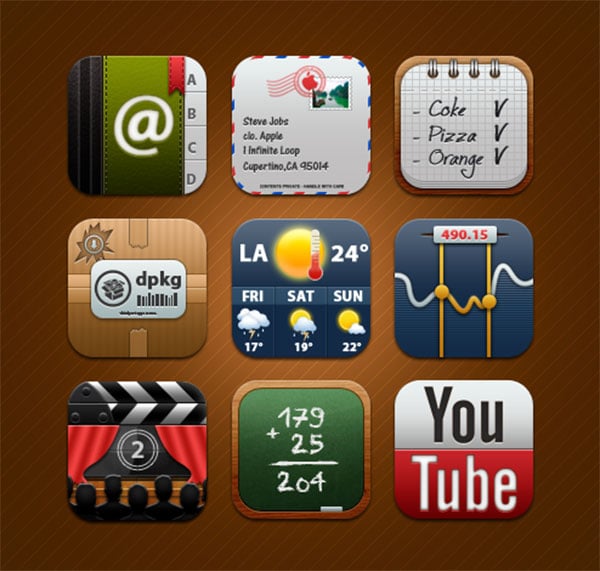 20. Radiance for iPhone icons

21. Chalkboard Theme for Eraser 2 iPhone icons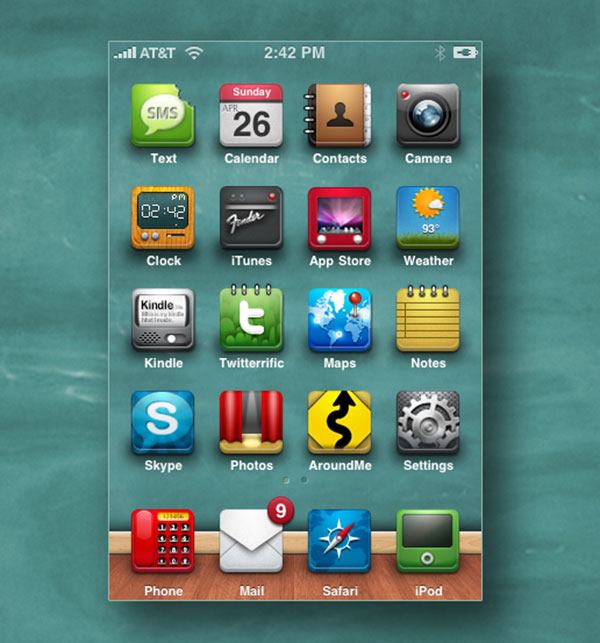 22. Pfui spinnes flurry extras Beautiful app icons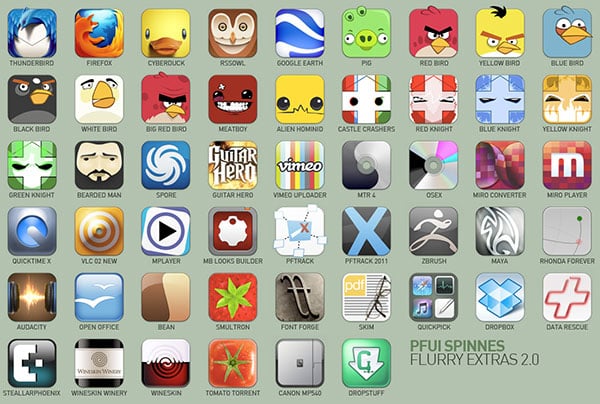 23. Newport iOS Icons for iPad iPhone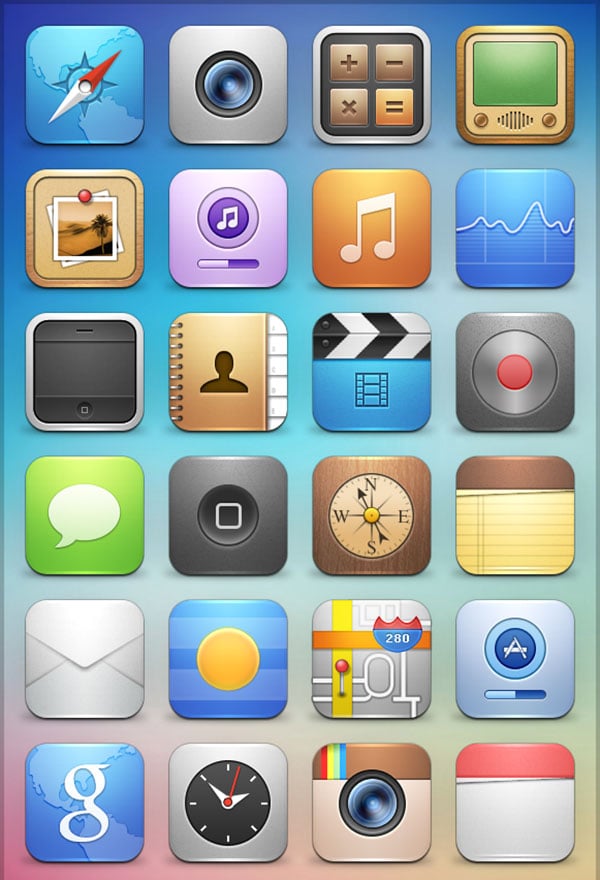 24. iPod / iPhone Jaku Icons set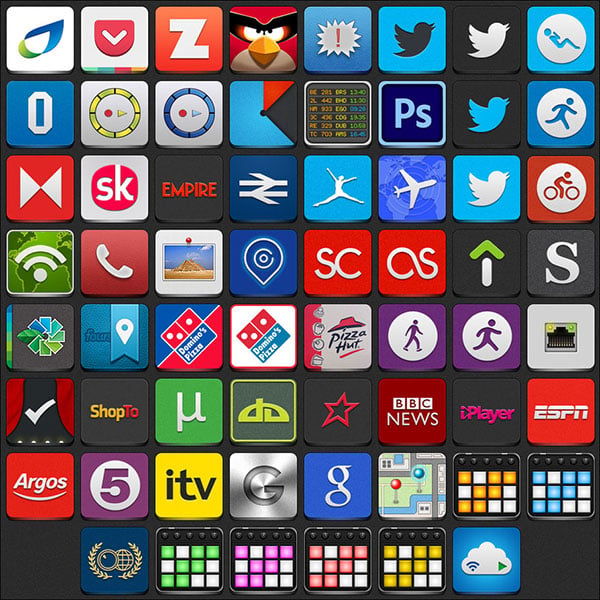 25. TT Alone iPod/ iPhone icons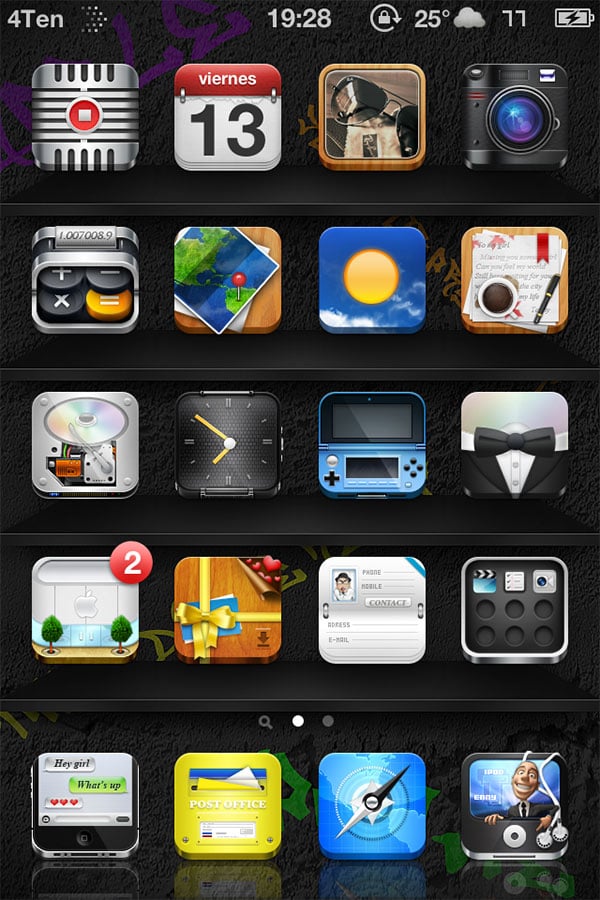 Looking for more Social Media Icons styles: