Art has its various diverse forms that's are beyond the level of mind's eye, it is said, art should not be judged but applause because we can never assume what an artist has put behind his art piece, we can only see the purity of his work, the skill of his hand and the uniqueness of his creation. An artist never dies because his art form lives forever, it never fades away, and it does not go to trash.
Today I am bringing before you an incredible art in its raw form and colors that look real and so tangible. This post is about new creative art by Ben Heine, his "pencil vs. camera" that is becoming way too applauded these days. One cannot believe one's eyes how marvelously he has thought of this idea; perhaps Ben has an ideal mind that could ponder over this avid beautiful art form.
He has a God gifted talent of inventiveness and originality. In his pencil vs. camera artistic work, he uses simplicity with great illusion where 3D-like drawing is made on the paper and then placed in the scenic location where the background compliments the drawing sketch. There is a visible connection between the background and the sketch. Each and every drawing is symbolic, telling the story of its own and the photography is beautifully bringing it into the spotlight. His other art genres that includes Conceptual art, Digital circlism, Flesh and acrylic, Animations, Illustrations and paintings, Portraits and caricatures, Abstract art and Sculptures are also getting prevalent and commended.
I am sure the young artists would love to seek inspiration from Ben who is an epitome of creativity and professionalism. Slog through the collection and find the concocting of pencil vs. camera. Have a look!
New Creative Art by Ben Heine "Pencil vs Camera"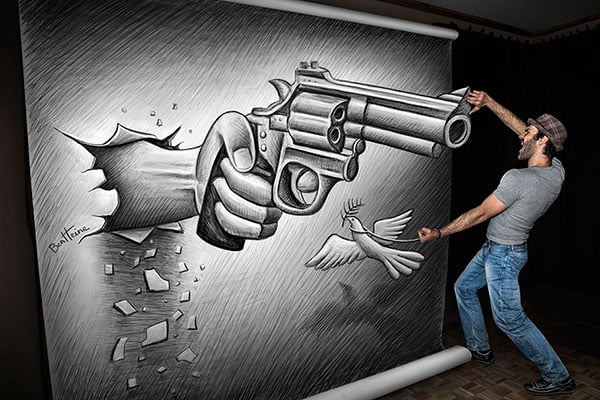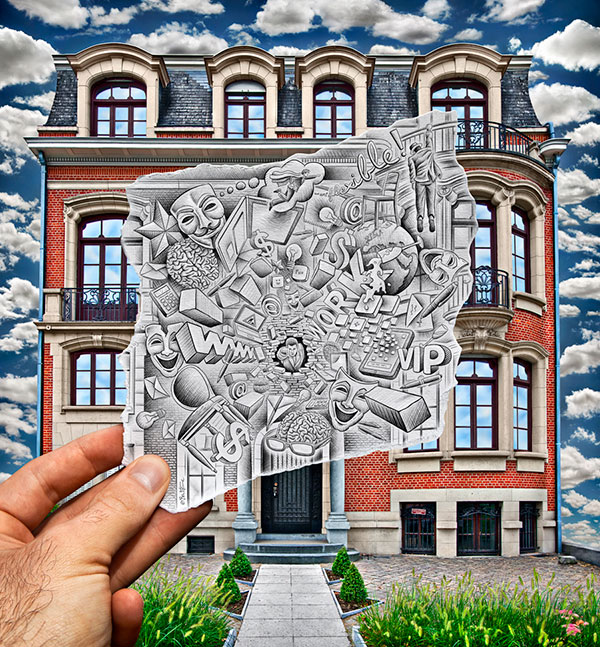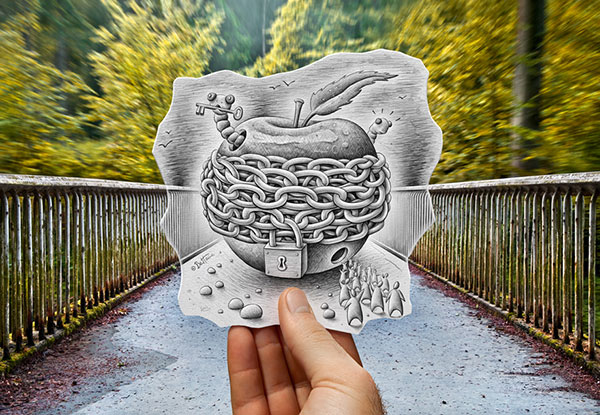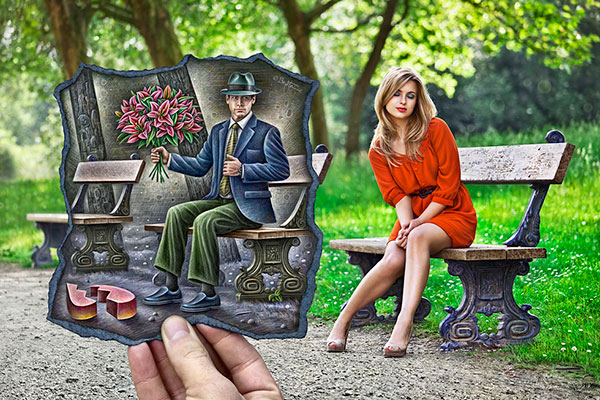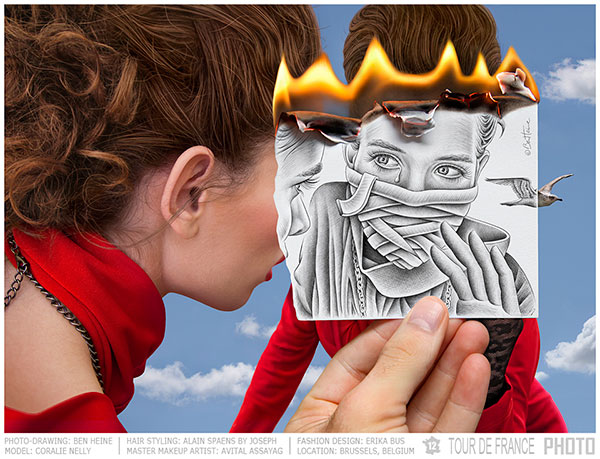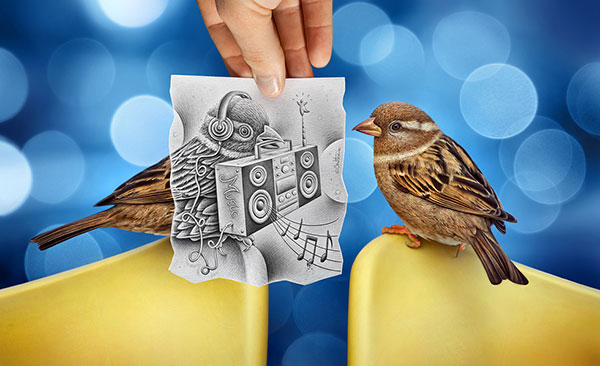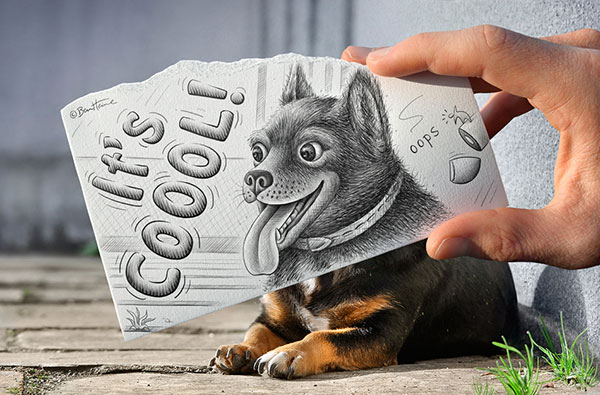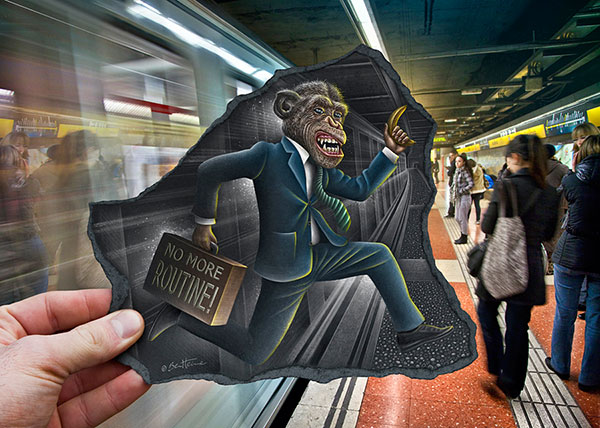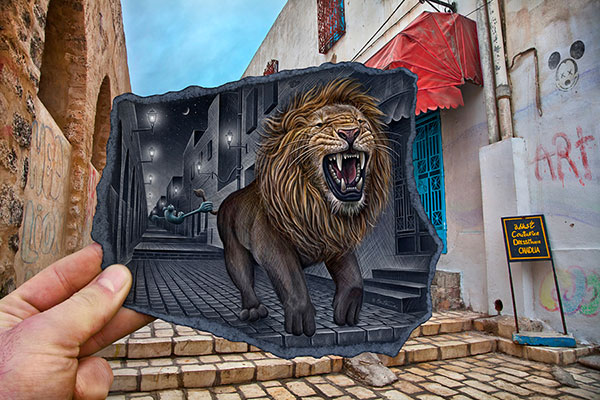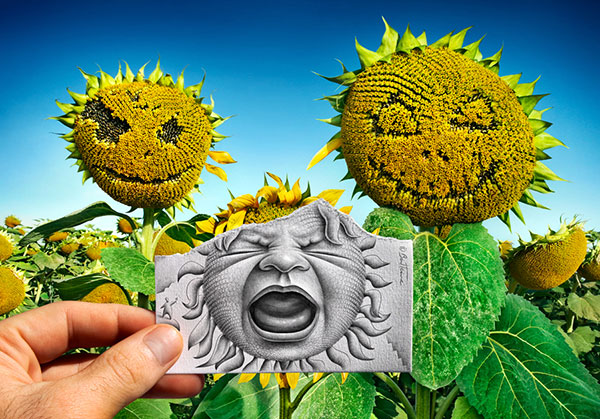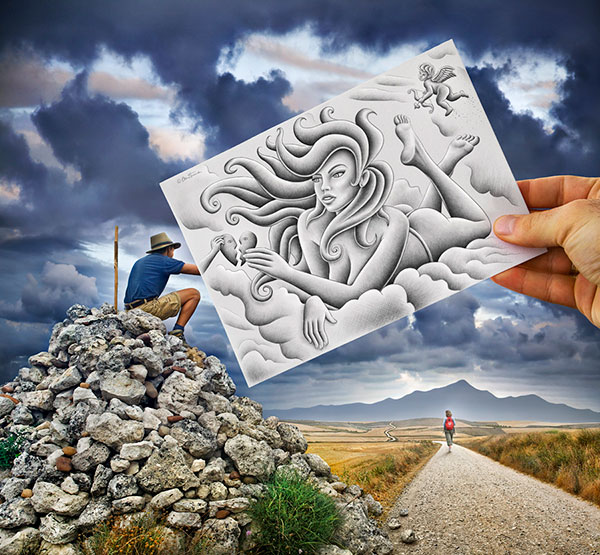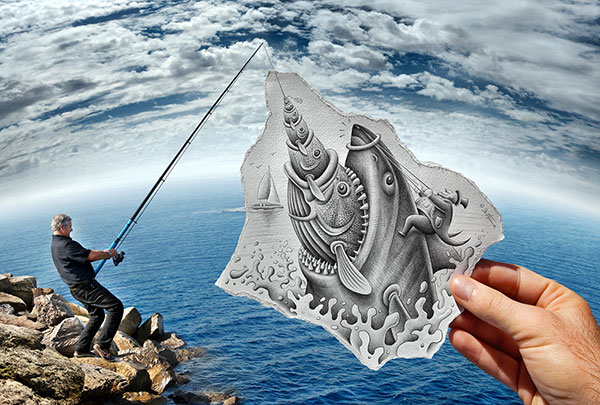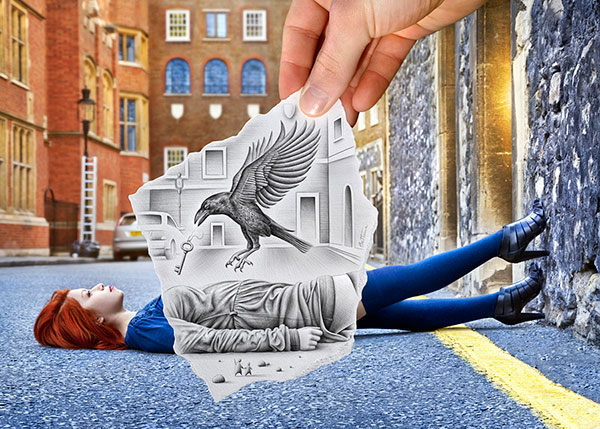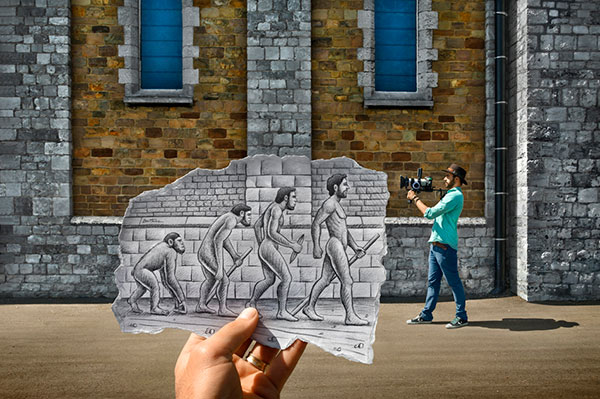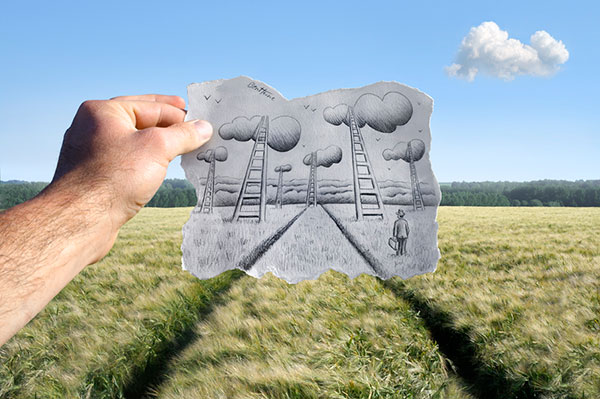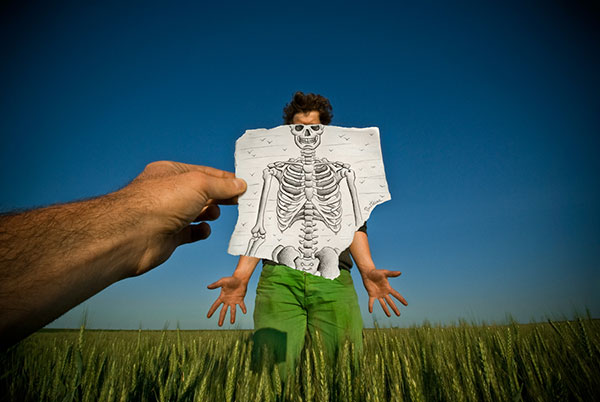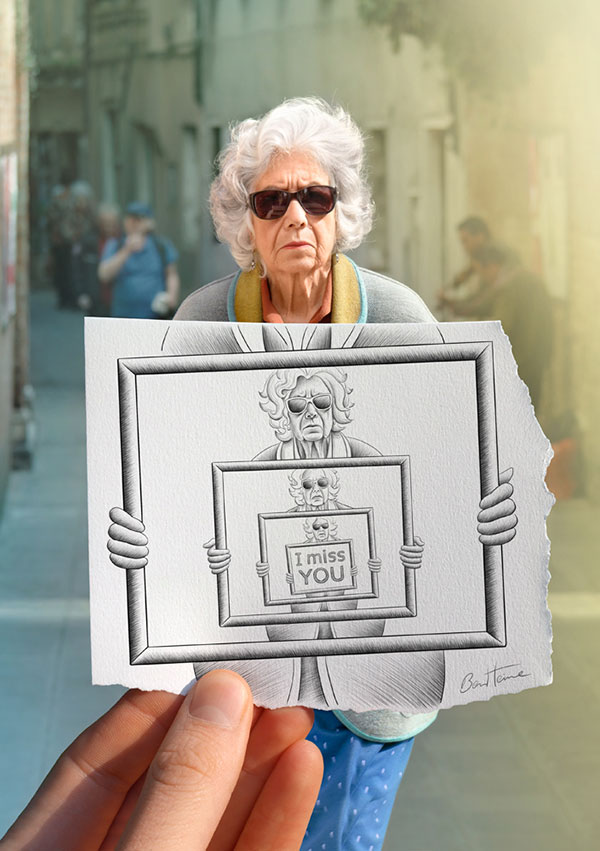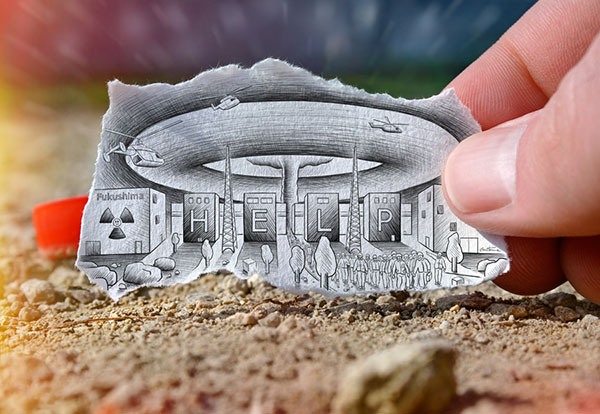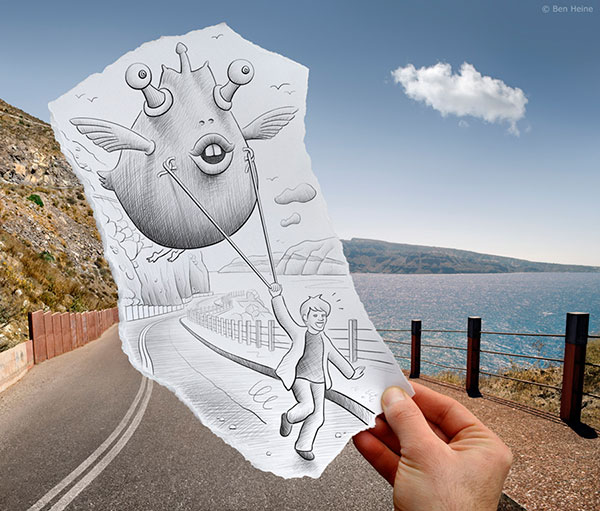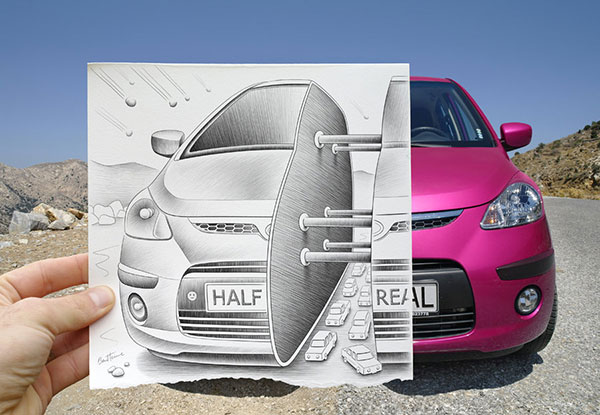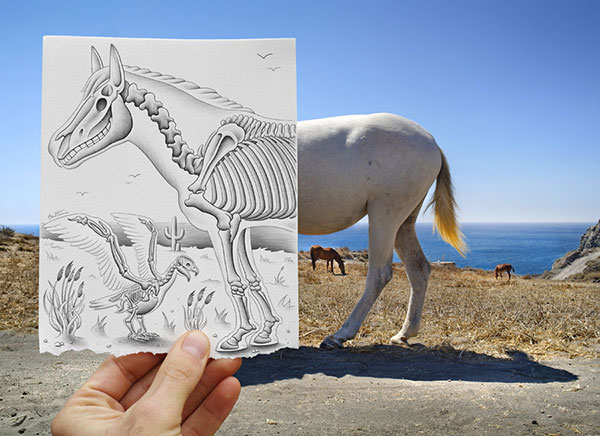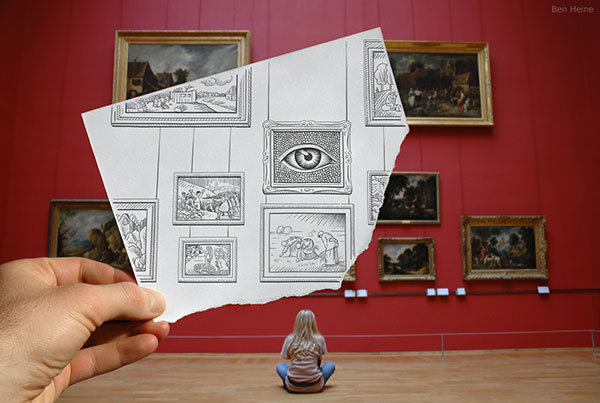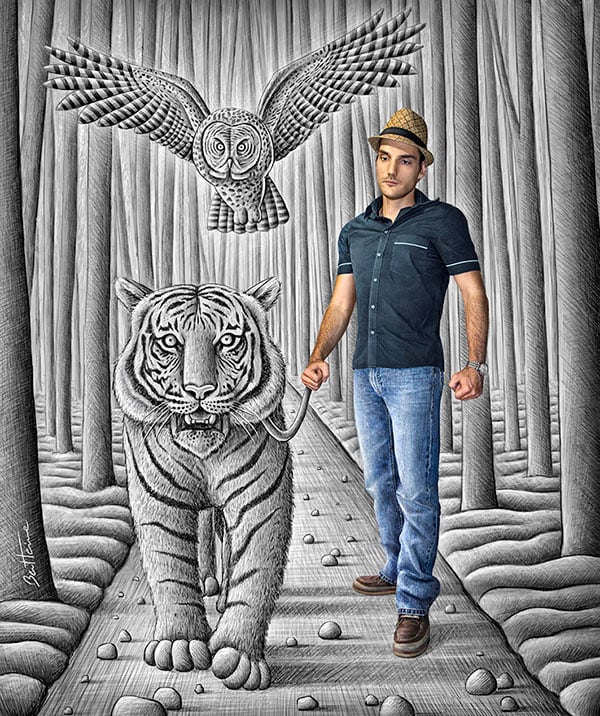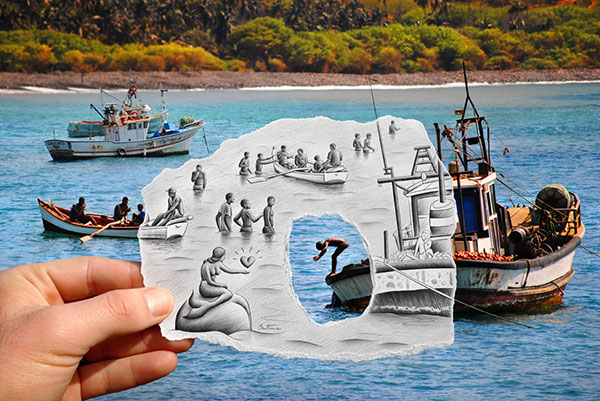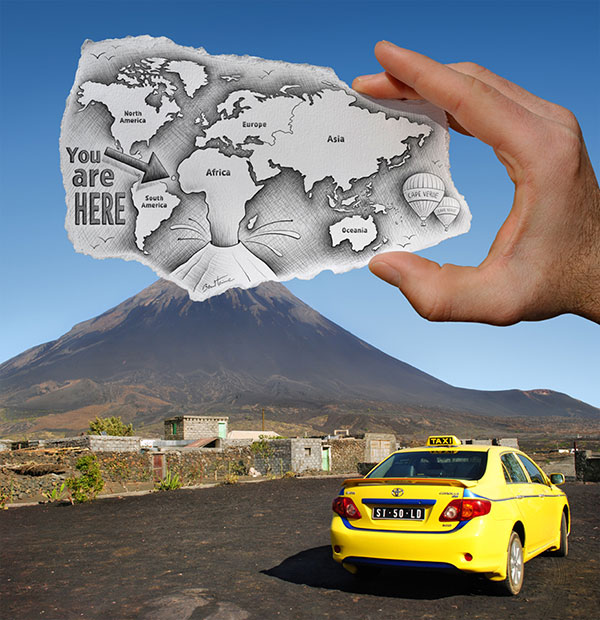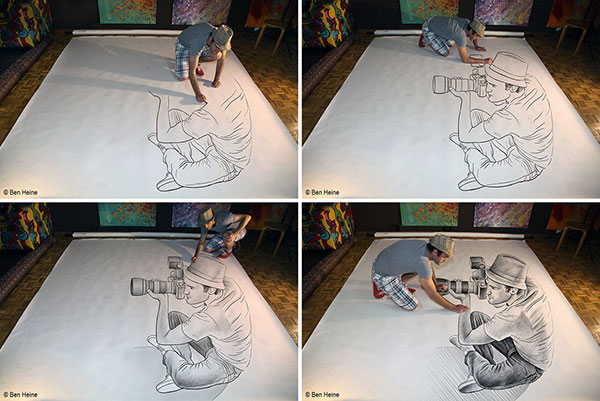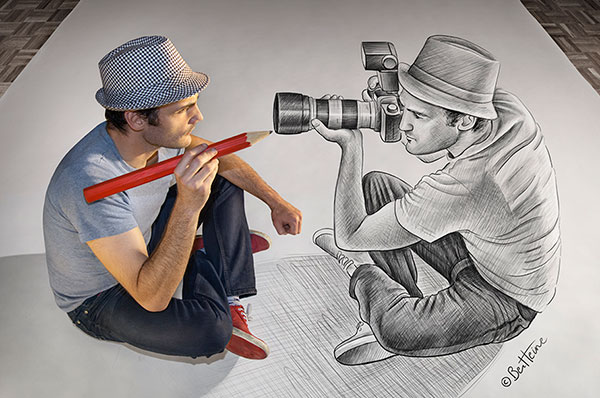 More amazing posts: