With the start of the New Year, a lot of us are looking to furnish our iPhone with some fantastic apps. We're here to help and have compiled a list of apps that are hottest and deserve a slot on your springboard. These iphone apps can really turn your iPhone into a stronger and more helpful device.
Here are few iPhone Hottest Apps for 2014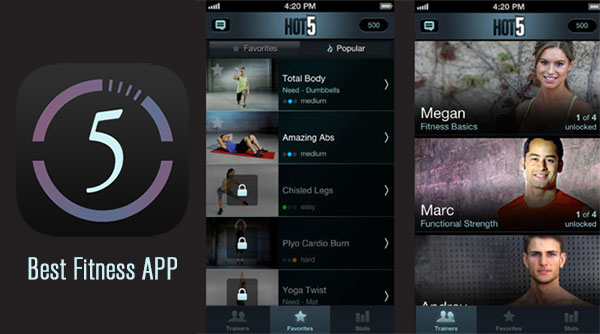 Hot5 is a high-intensity training app exclusively designed for people who do not have enough time to try fitness workouts. Hot5 is the latest in a trend of fitness apps moving its user toward high-intensity workout. That is instead of performing a number of slow exercises over a long period of time, it requires you to perform just five exercises a day, each lasting a minute. This great app comes with pre-loaded workout videos with clear instructions from real-lifetime trainers.
The app would be a best companion for those for the on-the-go workout to improve their lifestyle. After furnishing your iphone with this app, you will be credited with 500 points to start with exercising. Once you finish a set of exercises from a particular trainer, you will start earning more points that help you to unlock more exercises from other trainers. The main concept is to keep you motivated so that you finish each set of exercises over time. Currently, there are eight trainers available with different specialties like "Fitness basics", "cross fit and strength", "yoga and Pilates", shredded Physique", and "hardcore training".
If you start working out for 5 minutes a day, the credits you earn will help you unlock new workout videos every day without buying any credits from App store. Hot5 is an awesome app that gives you the best of best without any hidden costs or paid upgrades.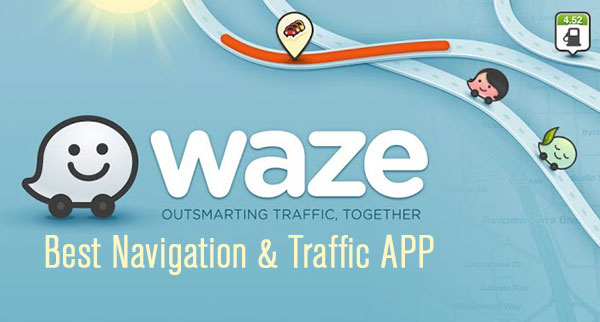 Like any navigation app, Waze helps you to reach your desired destination via the quickest route. Join forces with other commuters nearby to give the traffic update, save time and fuel, and improve everyone's daily commute.
By simply travelling around with Waze open, you are reporting real-time traffic and road info to other drivers nearby. The app also allows you to report accidents, police trap, road debris and other activities you watch while commuting and get traffic alerts on your route too. It's a complete voice guided navigation app. It lets you know your Facebook friends who are driving the same route. Each time you report an event, you earn points on your account and move up the ranks in your community.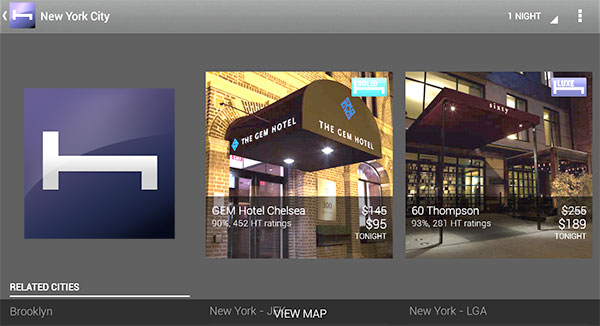 If you are new to a city and looking for a place to stay or if you're planning a last minute trip somewhere then Hotel Tonight app for iPhone might come more than handy. It is a free user friendly app from iTunes App Store that delivers awesome last minute deals on hotels in 12 countries and over 80 destinations. Unlike other hotel apps that feature a long list of locations with just text or thumbnails, Hotel Tonight features long strips of beautiful images to represent each location and when you hit on a location, you are directed to a list of available hotels in the form of little stacks of photos. The app features hotels ranging from average to five star hotels to fit any budget. It takes only a couple of minutes to book a room. Once you use your credit card to book a room, you don't have to enter the credit card details every time. When your booking is confirmed you receive an email. The app also allows you to post comments about your experience at the hotel.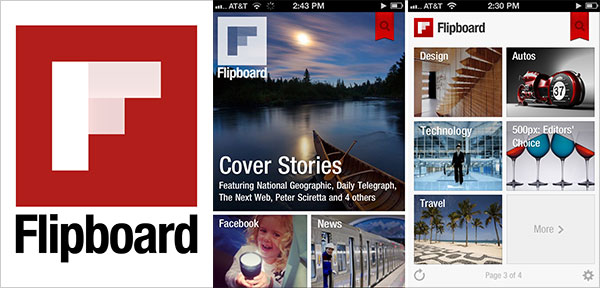 Flipboard is a fantastic tool to gather as much stuff as you want. The app helps you read and collect your favorite stories, photos and videos from across the web and curate them into your personal magazines on any topic imaginable. In addition, the app allows you to manage your magazines from a convenient dashboard. You can also organize and delete items and share your stuff with friends.
The upgraded version of Flip board enables newspaper and magazine publishers to create instant as-supported digital magazines without having to pay for printing or postage charges. Some great publishers like USA today use this app.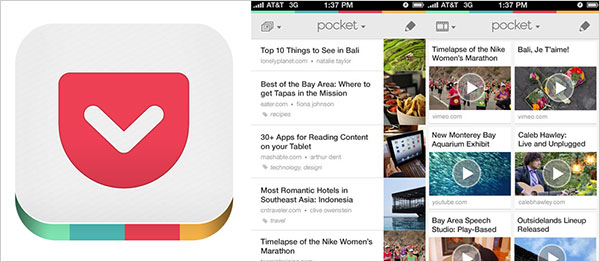 If you find something interesting to read on the web but you didn't have enough time or you were in the wrong place, then you're in need of an app that helps you store all these stuff for revisiting later. Copying a link always works but it takes time than it should and your mailbox will get crowded pretty quickly.
Pocket is an app that saves your articles, videos or web pages that you can access everywhere, anytime. The app automatically hides any ads and other unnecessary stuff, leaving only just the article for you to read.
Pocket also allows you to safely store your confidential information such as bank account details and passwords on your iPhone. Many mobile users still store their confidential data under contacts, which can easily be retrieved if your phone falls into the wrong hands. When you use this app, your data is encrypted using the standard AES-256. You can unlock the pocket via a master password. Even if you lose your phone, no one can access your data. For an added security, pocket stores your master password as a SHA-512 hash instead of storing it locally on the device.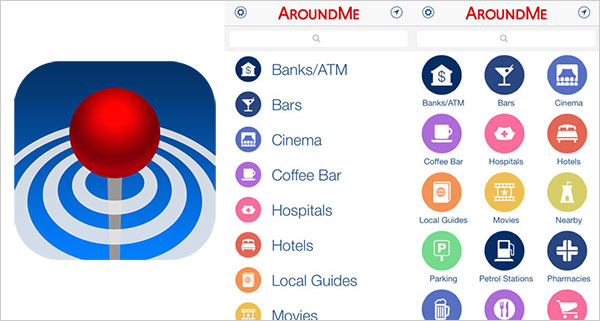 AroundMe is a location-based information app that uses your phone GPS to figure out where you are and quickly provides a list of important services that might interest you nearby. This includes restaurants, banks, coffee shops, gas stations, ATMs, theatres, hospitals, etc. Touch the specific category you're interested in and the app brings you a list with the closest options at the top including the distance, a map and contact number. You can also get directions for car drivers, public transport and pedestrians. AroundMe is user friendly with a vast number of functions in its database. It performs better than other apps with the same purpose.
Post Contributor: Kelly Marsh is a freelance journalist who has been writing about mobile technology, customer relationship management and women's health for more than a decade. These days she is busy to contributes on getamplify