I love to follow animated movies, we can see the youth is going crazy after such movies as emotions are highly intact in them and characters give them a real appeal. It has now become an obsession to go and grab the tickets when a new animated movie hits the cinemas. The imaginative world created in animated movies are the real interesting thing, we get to see the moments we can't experience in reality, touching the hearts of the people through animated movies has now become a habit & trend of the film makers these days.
The movie, Frozen, remained on the top charts for quite so long, people loved the movie and its screenplay. The adventure and fun elements seized the audiences and held them spellbound from every angle. The main story of the movie revolves around Anna who is a very hopeful and fearless girl, she is spontaneous and at times act before thinking, her specialty is that she is way too caring, in the movie she wants to unify with her sister, Elsa. She spent her childhood with her. Anna is a dare type, she undertakes the adventure and does not agree to give up till the end. How the family got troubled and the kingdom got under the magic spell is the climax of the movie.
Frozen is a confrontation of Anna and Elsa with troubles, magic trolls, challenging tasks and adventures. The film is directed by Chris Buck, the screenplay is truly awesome and unconventional. This movie falls under the top 100 movies of 2013 and it earned trillion bucks easily in a shorter time.
Today I am presenting before you beautiful typography of Disney movie Frozen by Risa Rodil. If you are a "Frozen" lover then you must go for its typography tees, cushions, mugs, wall clocks, handbags, iPhone cases and wall stockers. Get ready to eat, breathe, see and wear, Frozen. Have a glimpse at the following collection.
Beautiful Typography Quote of Disney Movie "Frozen"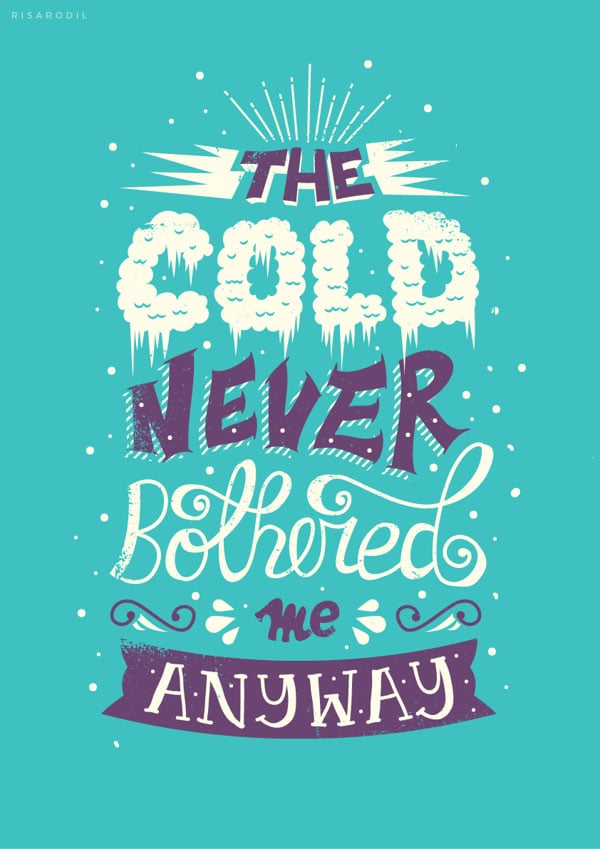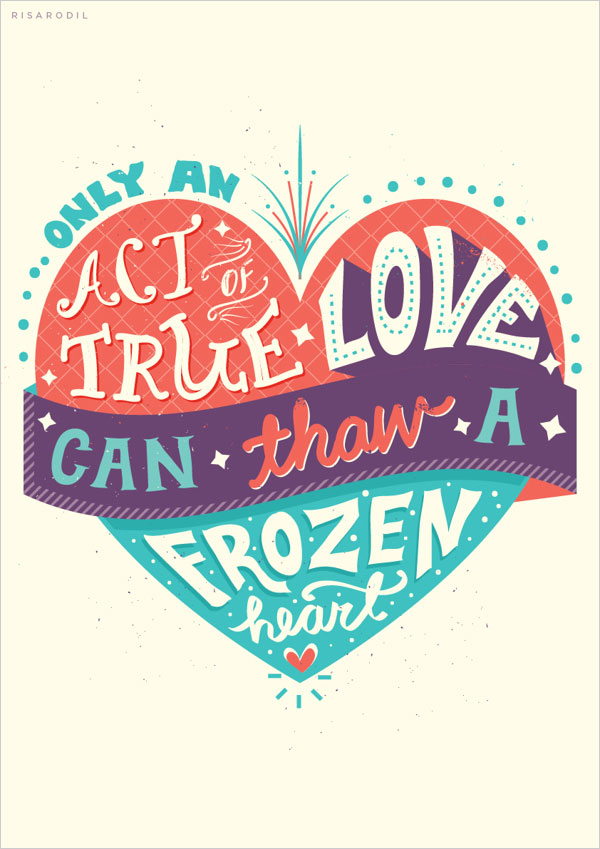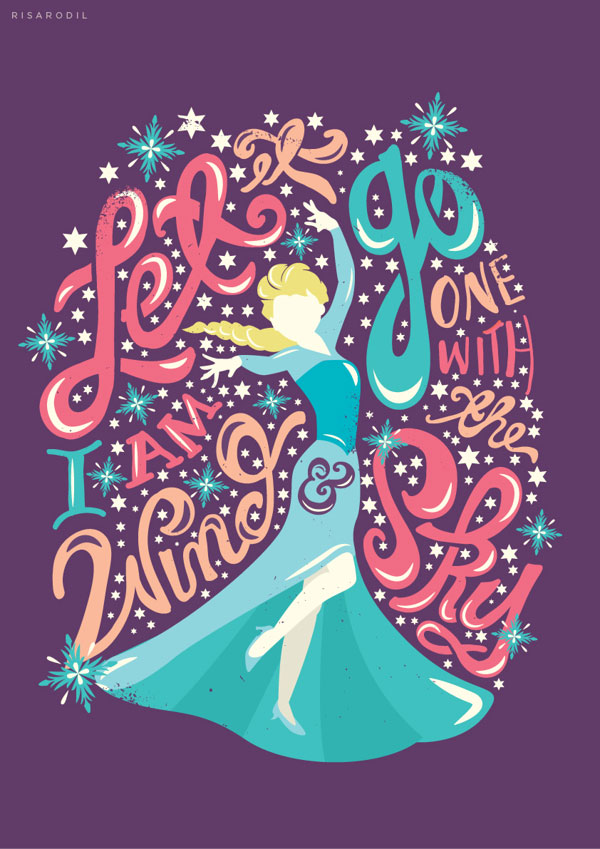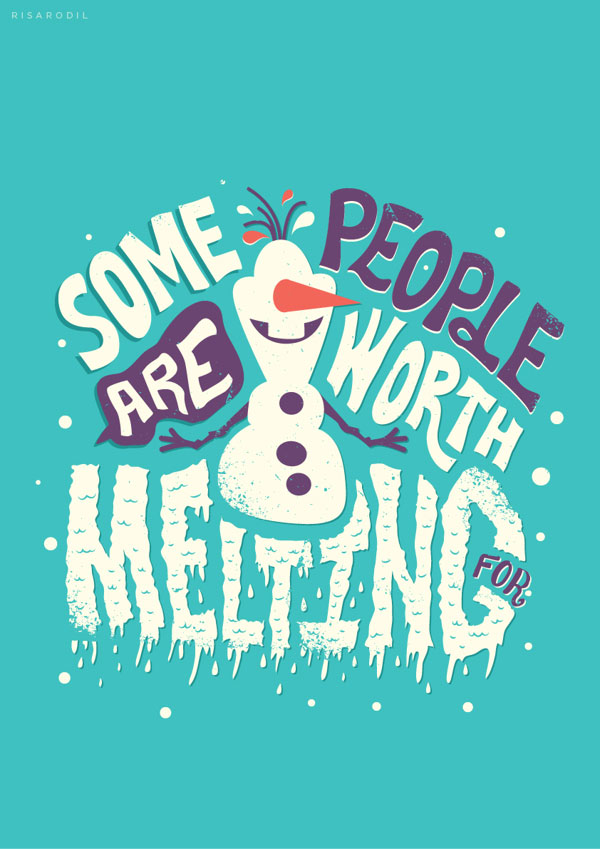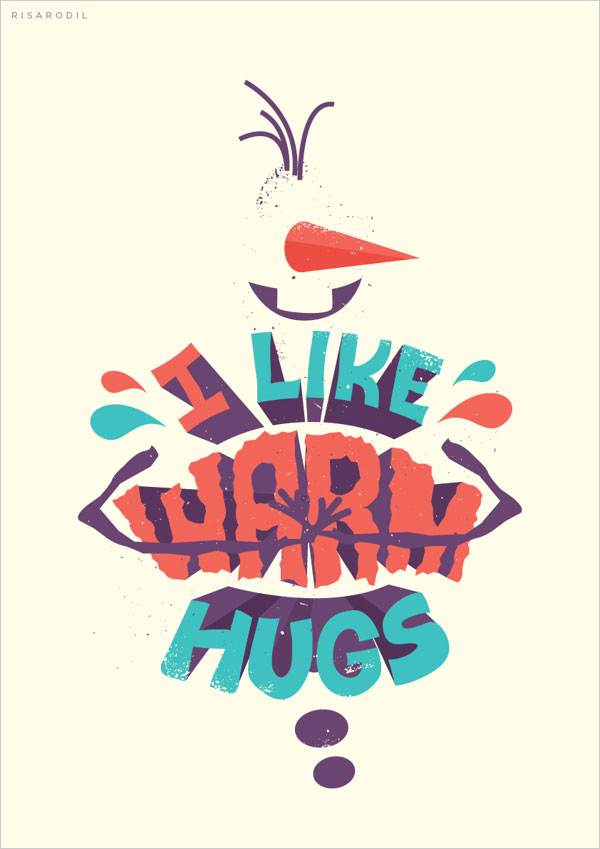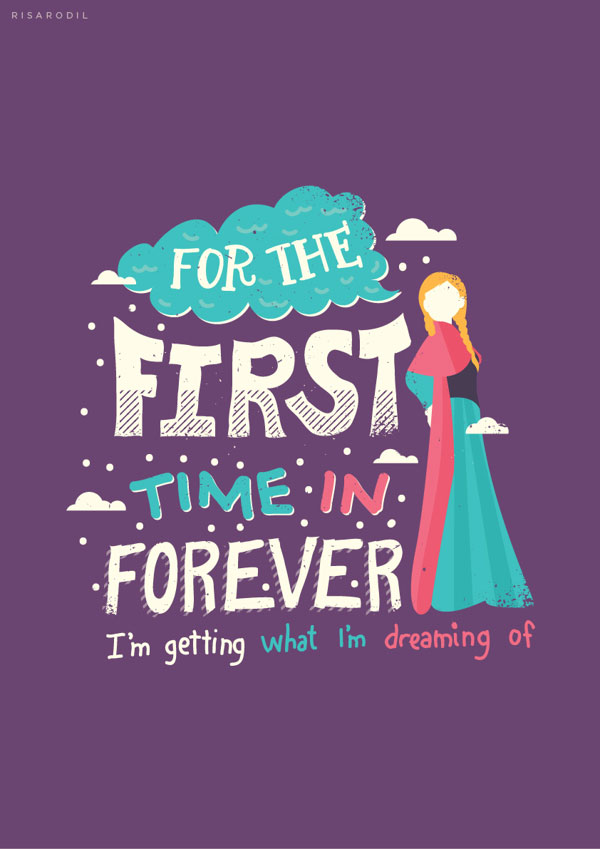 Now you can buy these prints on tshirts, phone cases, pillows, mugs, bags, etc.
Stock is available on Redbubble & Society6
More Interesting Posts of Graphic Design & Typography