Animated movies are followed like energetic people running for a marathon and would be getting medals subsequently as a prize. Such craze is found in the fans of this era. I personally love animated movies because emotions and sentiments keep me bound to watch the movie till the end. I love seeing those unreal things in amazingly real manner where everything is possible and there is no holding back.
It is an aura of technology and advancement and the key element which is never overlooked in animated movies is that technology is showed supersonically in which objects are marvelously flying more like a fast-pace jet in the sky.
Despicable Me grabbed the attention of the masses even the elderly people enjoyed seeing the fart gun, Gru's flying machine and crazy Minions. Minions can't not be pulled aside of the movie, they are the true crackers who's funny habits, noisy voices, laughing styles, nagging & nodding, flipping & rolling eyes, cute attires, teasing tones, naughtiness on peak, crazy blunders and flabbergasting movements make up the whole movie.
The makers were compelled to come up with the second part as Despicable Me 2 and notably it was too a great hit. This blockbuster movie made us fall in love with funny Minions that not even kids but youth also liked to purchase Minion's stuff from the malls & markets. Now you can see many Minions' goodies are available online as well. Today I am bringing before you 3 Despicable Me Vector Minion T-shirt Designs that you would love to have in your wardrobe. These tees are so cute and adorable to fit in to your stature and make you appear a true Minion's fan. Scroll down to get the glimpse, purchase these for yourself or you can get these straight to your best buddies. Cheers!
1. Awesome Dude Minion T-Shirt Design (Vector Ai, EPS)
For Commercial Usage:
License: Creative Commons Attribution 3.0 Unported License
Price: $ 10 only [ T-shirt design (ai, eps) for selling lifetime ]
[paiddownloads id="68″]
2. Minion of Steel | Super Minion T-shirt Design (Vector Ai, EPS)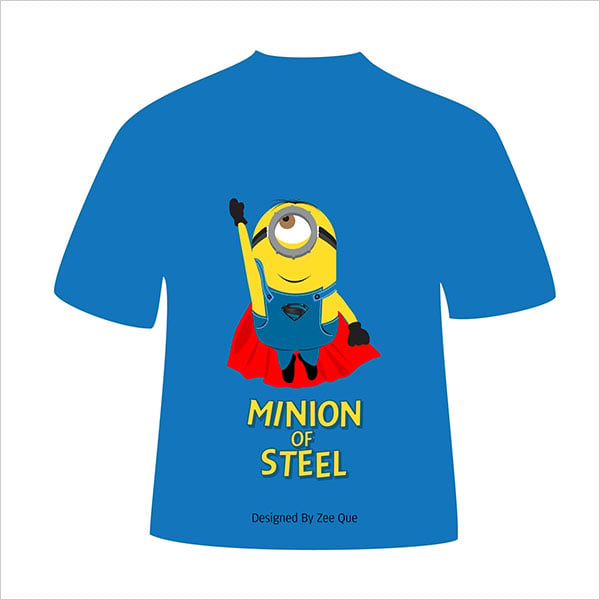 For Commercial Usage:
License: Creative Commons Attribution 3.0 Unported License
Price: $ 10 only [ T-shirt design (ai, eps) for selling lifetime ]
[paiddownloads id="69″]
3. Cool Dude | Despicable Me 3 Minion T-shirt Design
For Commercial Usage:
License: Creative Commons Attribution 3.0 Unported License
Price: $ 10 only [ T-shirt design (ai, eps) for selling lifetime ]
[paiddownloads id="70″]
All T-Shirts are Designed by Zee Que | designbolts.com
Subscribe us for more free Vectors, Free Psd & many upcoming cool Free Gifts