Olympic Games are the international event in which there are plenty of sports competitions, players belonging to different countries take part in the games as competitors to beat the other player down and keeping sportsman spirit intact. Abundance of money is spent on this international Olympics where players show their talent before huge crowd. Each of the participants represents and stands for its country and want to hoist the flag after winning.
Olympics are a mega event which creates a big hype among the countries and whole world's eyes remain glued till it ends. More than 200 nations participate on the same ground; winners receive gold, silver and bronze medals respectively.
The media exposure has been seen widely over the years regarding Olympics. Its motto, "faster, higher, stronger" shows the enthusiasm and euphoria backing up Olympic Games. Life is not about the triumph it is about struggle likewise it's not about winning or losing in the Olympic Games, it is about taking part.
A large number of competitors of almost 200 states participate in Olympic Games. It is a wonderful Global happening which showcases a diversity of summer games including Diving, Swimming, Water polo, Archery, Athletics, Badminton, Basketball, Boxing, Handball, Hockey, Judo,
Modern pentathlon, Rowing, Sailing, Shooting, Tennis, Volleyball etc. & Winter games including Curling, Ice Hockey, Luge, Skating etc.
If we look at the logos history of Olympic Games we would be able to see some flaws and some flawless logo designs, most of them are truly apt and depicting Olympic rings with torchbearer quite aptly. Some are elaborately colorful and others are a bit dimmer textured. I did not like few ones in which "player" is drawn in a ridiculously colorful way, in the logo of 2020, I find a very serene and peaceful pattern of Olympic games showing the union and gathering of various origins coming along together for competition on the same ground.
Today I am unfolding before you history of Olympic logo designs on its way to 100 years. Countries take pride in hosting an international event like Olympics in their land. Now the crown is up to set over the heads of Sochi in 2014 and over Rio in 2016. Scroll down to look through the logo designs of Olympic Games.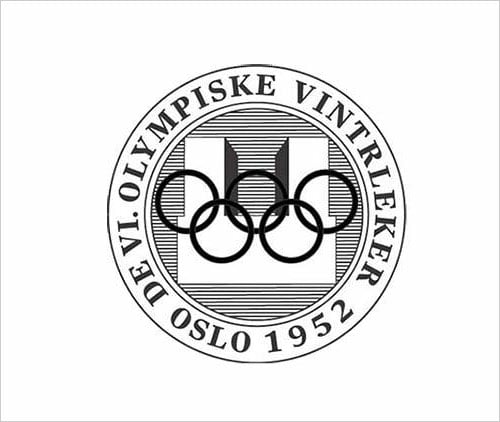 Logos source
Cool & Creative Logo Designs Collection: