Are you the one who lives to eat? Well, I don't know about you, but I myself love to eat and drink, eating is my favorite hobby, no matter what time it is running, I roam around the kitchen, grab the fridge and eat whatever there is available. Some people love to eat salty, sour eatables while others like sweet and sugary stuff to eat. Eating properly gives our immune system a jumpstart, so always have a diet full of nutrients in the morning so you may be fresh toll the end of the day.
Food lovers can't hold back the temptation of food of course when they live only to eat, how can their survival be possible otherwise? Food helps to nourish the mind and keeps the body active. If you're not fed aptly, your body would get exhausted and you will not be able to work any longer mentally as well as physically. Choosing a food product in the market has now become a tough thing for a layman, there is an abundance of food items with different packaging designs unleashed by various brands.
Packaging plays an important role regarding buying of the product. There is a compact story behind every product packaging, the product's outlook is made to be diverse from the rest so as to to make it more appealing. The packaging of an eatable should depict its fineness, worth and class to please the mind of the customers.
When we talk about food packaging, it should be pleasing, appetizing, tempting, enchanting, tantalizing and of course lip-smacking. A tempting food packaging grabs the buyers and boosts its selling among the people in a shorter time span. So packaging ought to catch people's attention so they would not give a second thought to the product and grab it in the very first place.
Today I am showcasing 25 sweet jam jar labels & packaging design ideas for the inspiration so the designers can get the notions how the packaging designs should go with the product that is, to be precisely an eatable. Have a gaze at the following collection.
1. Queensberry's Jam Label

2. Creative Jam Jar Labels
3. Handmade Jam Jar packaging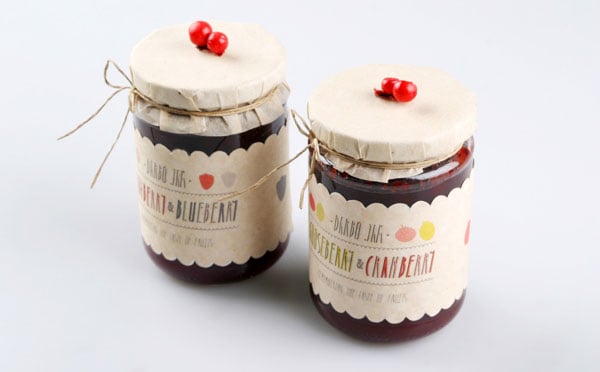 4. Creative jam label designs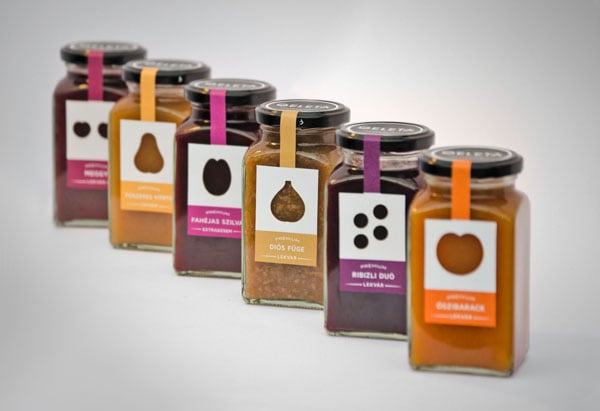 5. Hmmmmm… Jam jar label
6. Hungaro Food Creative Jam Packaging
7. Simple Jam packaging design ideas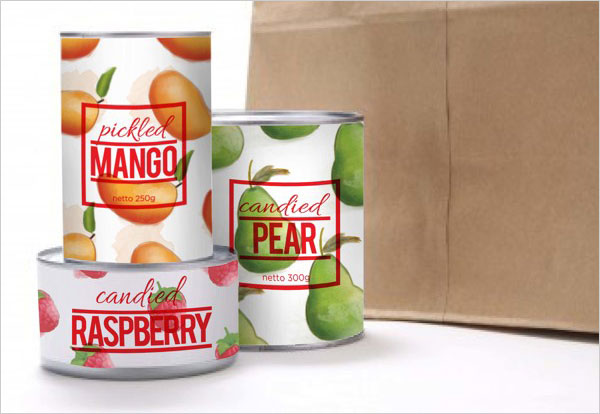 8. Jam Jar Labels Packaging

9. Secrets of Alice Jam label designs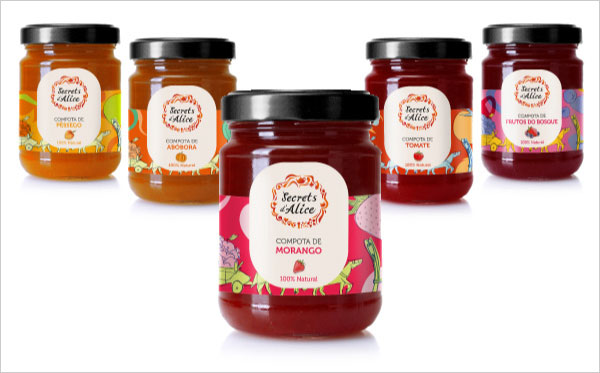 10. Marroni Jam Jar labels & Packaging
11. Sweet Jam Labels
12. Wild African Jams & Marmalade packaging
13. Pan Foods Marmalade & Jam Jar Labels
14. Fruit Squeeze Jam Packaging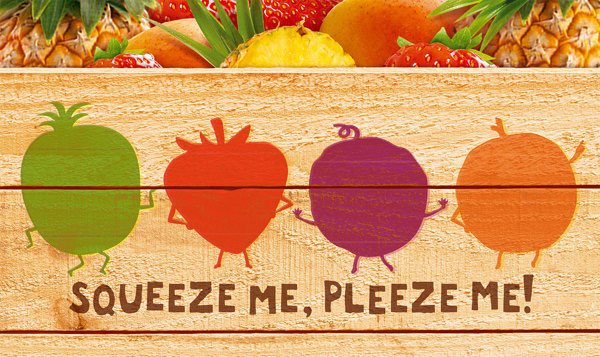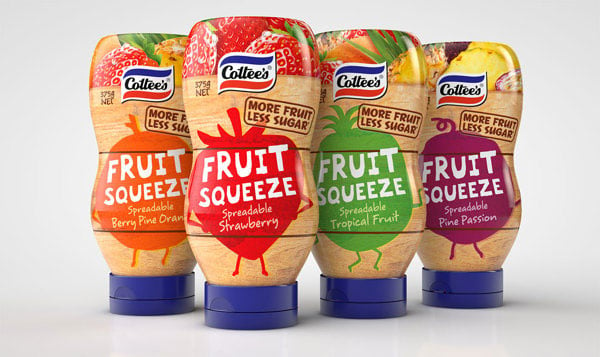 15. Moms food jam packaging design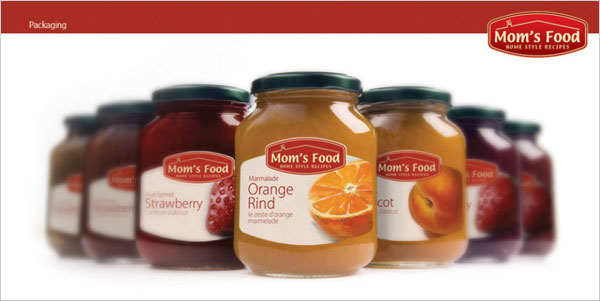 16. Eva Muller Jam packaging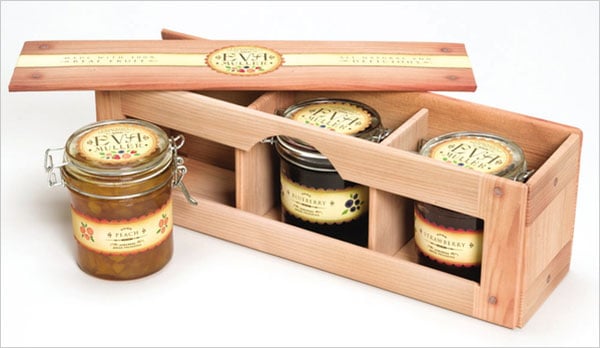 17. Nuttall Jam Packaging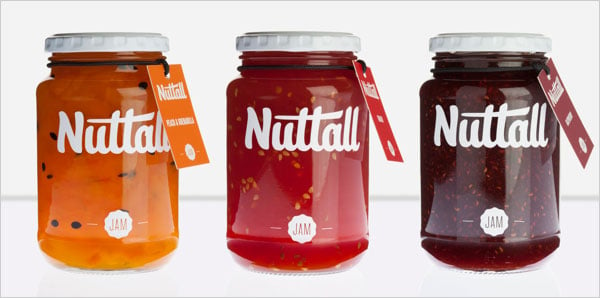 18. Jilly Jam Packaging
19. The Jam Packaging
20. Organic earth jam packaging design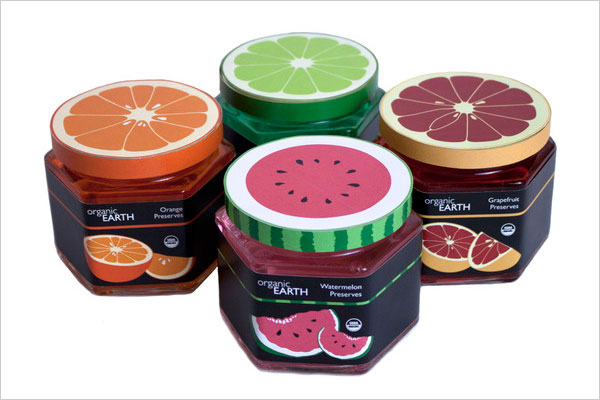 21. Jam Handmade packaging
22. OOH OOH AH AH Creative Jam Labels
23. Simple Jam Labels Designs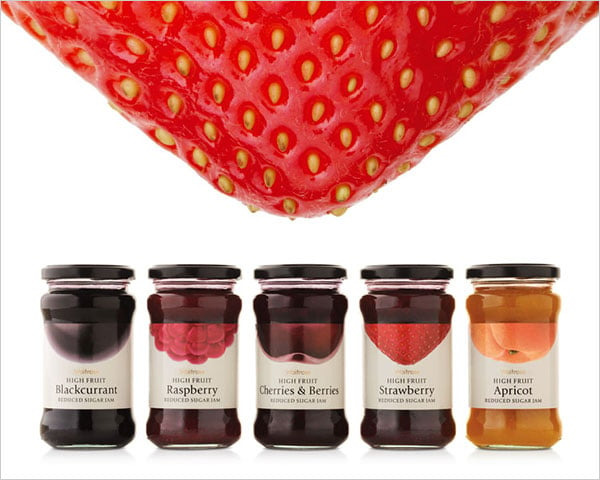 24. Harrods Jam Labels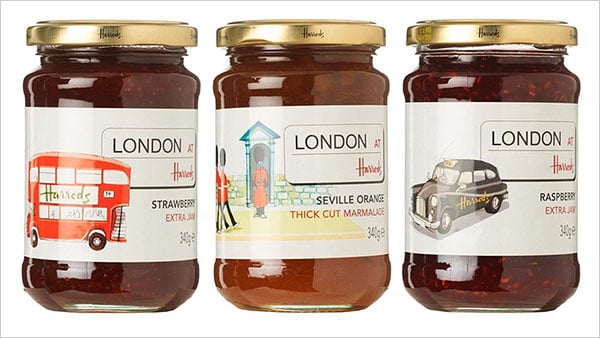 25. Jam & Preserve packaging
10+ Cool & Creative Packaging Design Inspirations: