We always want to choose the best of the things for us, each one us like to get access the wonderful stuff for ourselves, not to make people jealous of it but just for the sake of our own happiness. Some people are of the view that the more a thing and product is costly the more are the chances of its high quality and efficacy, but that's not much true, some really cheap things can also be having good premium quality.
Big brand owners try their best foot forward to give the consumers quality and excellence so they won't forget coming back over and over. There is no particular season of shopping, for me, any day when I have ample money, I decide that it is a perfect day to roam around the shops and get my useful stuff on cheaper prices. We very often have to visit shopping malls and grocery centers to get the necessities under the same roof.
If we are supposed to buy products in bulk we would probably be wanting concession so all the important stuff could be bought in the money we are having on the spot. When a shopping center announces its discount packages and sale offers; people go and grab the opportunity without wasting any time, even I am one of them. Retailers and vendors at the end of the season offer their concession packages and sale items on inexpensive prices to get rid of the stock before the next season pops in.
The items that offer sale have sale/discount badges carved on them in order to draw people's deliberation and to get their attention so the buyers know that items are available now at their disposal with special markdowns.
Today I am putting forward a collection of 100 free Vector Vintage badges, stickers & stamps in Ai, EPS format that can be easily put on the sale products, discount items, brochures, flyers, posters, web banners and in any design project. These can be obtained for personal as well as commercial purposes.
Depict your product to be of finest and uppermost quality, you can show a premium quality stamp on your product to give a sight to your clients how responsible your product really is. A word of guarantee of the product's accountability; can be shown through the 100% money back guarantee stamp. Now it is up to you how you make use of this collection in your prospects. Have a gaze!
Do subscribe us for more free icons, free vectors and other fresh free download graphic goodies.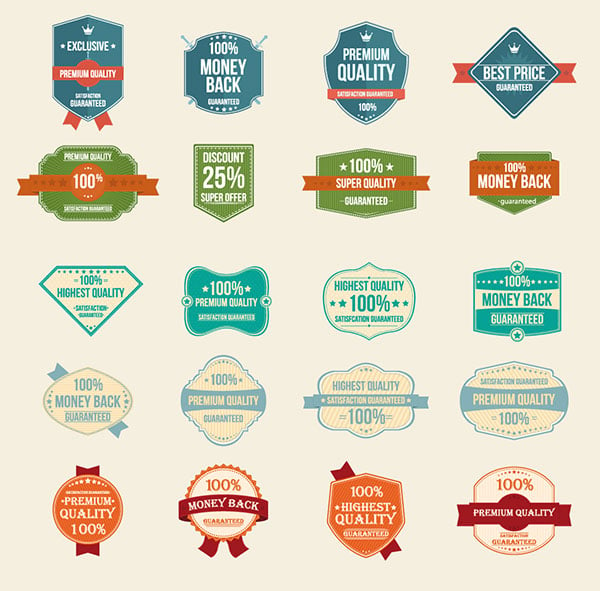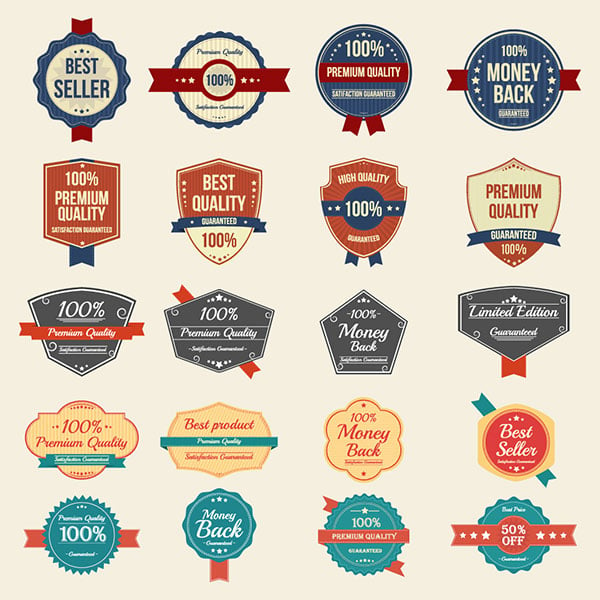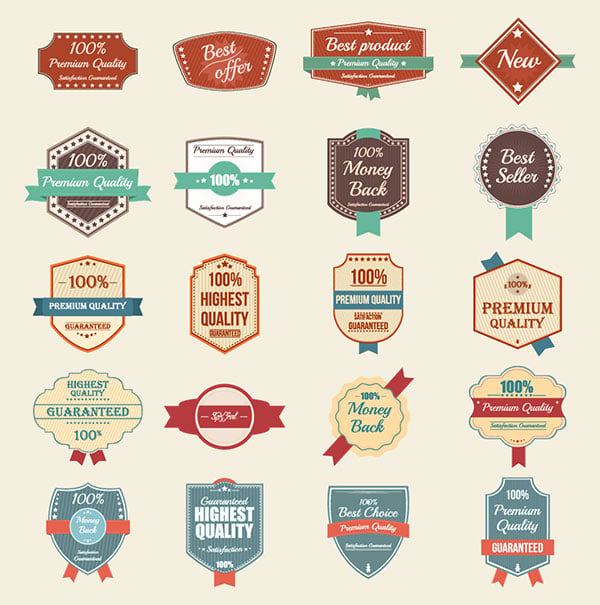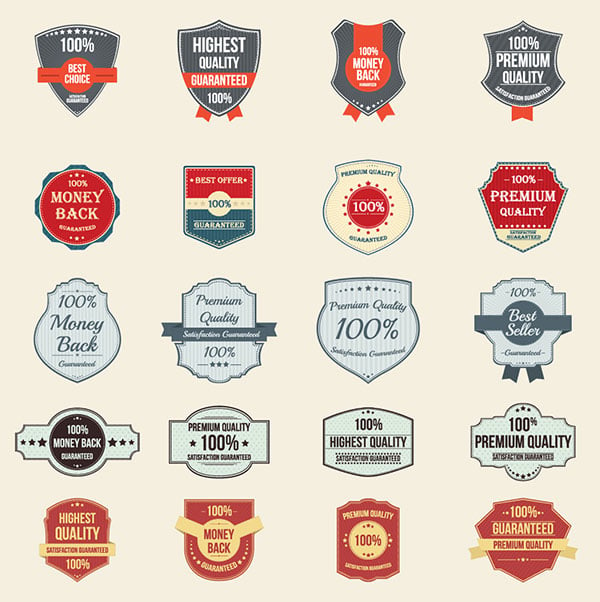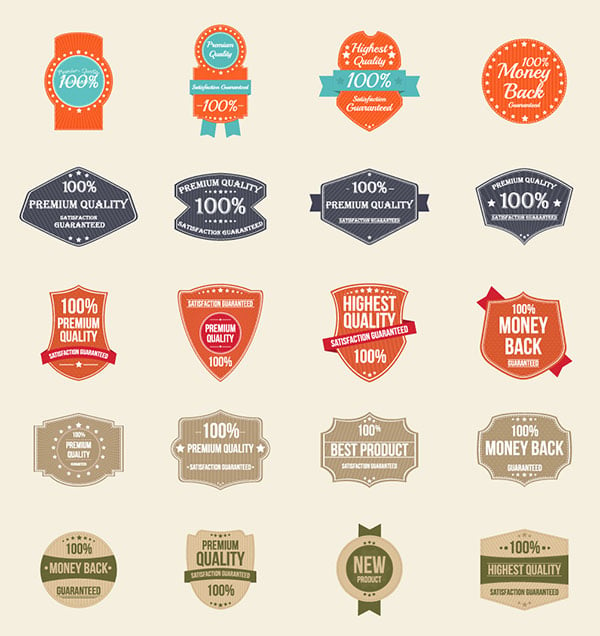 Available Format: Editable Ai & EPS File
Software used: Illustrator CS2
Exclusively Gifted to designbolts by freepik.com
Under a Creative Commons License
Free Vector Vintage Badges
More Free Vectors & Graphics Designed by Zee Que