Samsung is one of the top leading brands selling away smartphones that are unbeatable, S3, S4 are just the old news now, people really want to soar above the previous Galaxy zone. Now we get to see what Samsung is unfolding this time. There is an air of the upcoming launch, let's get to know Samsung Galaxy S5 specifications to be precisely.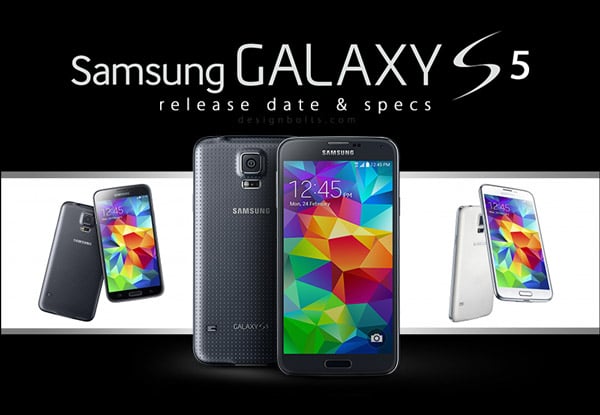 Samsung Galaxy S5 Release Date is revealed:
The Samsung Galaxy S5 has finally been exposed, after months of expectancy. The company has given out the details of the hardware and features of the phone but price has not yet disclosed. The Korean manufacturer however did mention that the Galaxy S5 would launch in 150 countries, starting from 11 April 2014. It will be available in 4 colors on it very launch.
Samsung Galaxy S5 Design Outlook: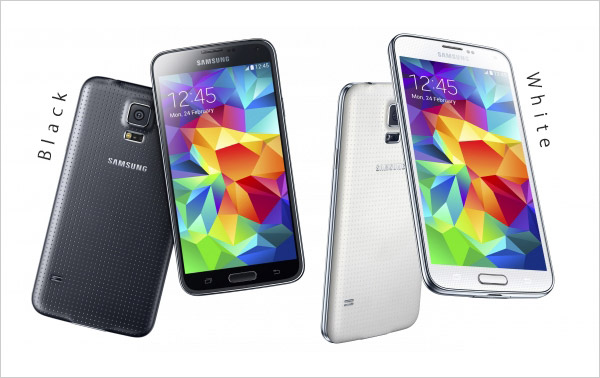 Samsung Galaxy always excels in its very outlook; it has style on its peak with great performance indeed. Samsung Galaxy 5 has almost similar metal appeal like Note 3. It does not have shiny plastic look this time, very handy and easy to "grip" also. It is nicer and very attractive. Whole construction is way to "solid" again.
 
Comes with Android KitKat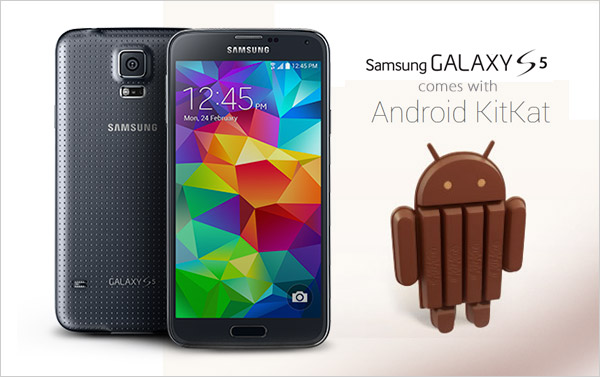 The previous Galaxy S family almost has the same handsets having the Android OS; It does not come along with a change this time again. The Samsung Galaxy S5 will come with Android 4.4.2 (Kitkat). Android 4.4 KitKat, was launched in October 2013, it is going to be there for the Galaxy S5 reportedly.
Water and dust resilient:
It is obvious that we do not take our phones with us while taking a shower or swimming in the pools, Galaxy S5 comes to surprise us in this way, it is waterproof and dust resistant. Now feel free and more easy this way, it won't get hurt, damage or wreck if soaked in the water on a rainy day.
Samsung Galaxy S5 Screen:

The Samsung Galaxy S5 is said to be having 5.1 inches OLED Display, screen resolution will be 1080 px, same like the former Galaxy phones. The bigger the phone, the bigger the fun is, so it is exciting for the Galaxy fans who want "bigger & better" upgrade in Samsung galaxy further phones in the line.
Samsung Galaxy S5 Camera:
The Galaxy S4 was having 13MP camera on its rear, now the best part is that Samsung Galaxy S5 comes armed with a 16MP rear camera and 2MP front camera. It also has an HDR-enhanced photo effect mode that is only available in DLSRs. This is a wow element for sure.
Fingerprint scanner:
Now we have a fingerprint scanner on the home button inS5 which will help and allow us to log into the phone without having much sweat. Features like such actually not only accommodate the users but also make them addictive to the phone even more.
Battery:
The battery of Samsung galaxy S5 is coming in at 3000mAh, but this was a little off of the mark, with the actual battery power coming in at 2800mAh. This is still impressive, though, it offers the standby time of 390 hours with talk time 21 hours.
Jazz up yourself as the time is getting near when we will be having the new and lavish Samsung Galaxy S5 in our hands. For me it is by far the best of the rest Samsung Galaxy family. We will keep updating the specifications as soon as we get them at first.
Recommended Posts: