It is a deep desire of every single girl to look pretty, wherever she moves, she wants appreciation and applause, just like "belle of the ball", she tries her level best to beautify her features, obviously beauty is already there, but she needs to polish it all and all.
Make up has done a lot for the women since ages, no matter how poor or rich a woman really is; she manages to bring her magic make up kits and eye shadows to glorify her beauty and attraction. It has been a trend since the birth of this "fair sect", make up has never grown crippled in the world of women. They can't live without it, if I put it, "women see, sense and breathe make up", it won't be wrong. Celebrities have given immense exposure to make-ups, especially Lady Gaga, kesha, Nicki Minaj and other famous pop icons have familiarized some totally outrageous customs of make-ups.
It is all about technique how to swipe the make-up brushes for the right and fine strokes and there it is done. Basic know-how is important for the art of make-up, even tutorials available around the web help a lot. If you're a beginner you must look up to the basics of make-up procedures so you don't end up making yourself ugly.
Eye makeup is a woman's job, she knows which eye shadows suit her skin tone, she makes combinations of some subtle and dark eye shadows to give an extravagant & seductive eye implications.
Today I am showcasing a post put together for the make-up lovers, who would find an inspiration and ideas from the following amazing art of eye make-up shadows by Scarlet Moon. She is a professional artist whose fingers work like magic, you will get bedazzled how beautifully she has depicted the characters and fantasy right on the eye sockets. Have a look at the collection, share it with your friends and make them astonished, no one has ever imagined eye make-up of this kind before, I am sure. I hope this art form would be delightful for the artists out there watching this!
The little mermaid make up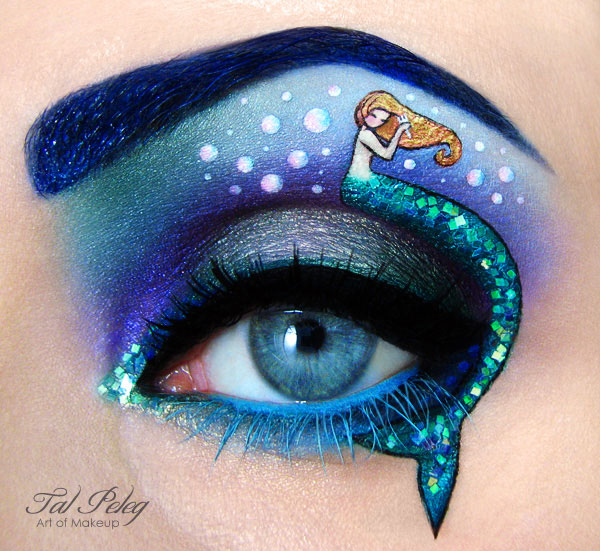 Yin and Yang eye shadow make-up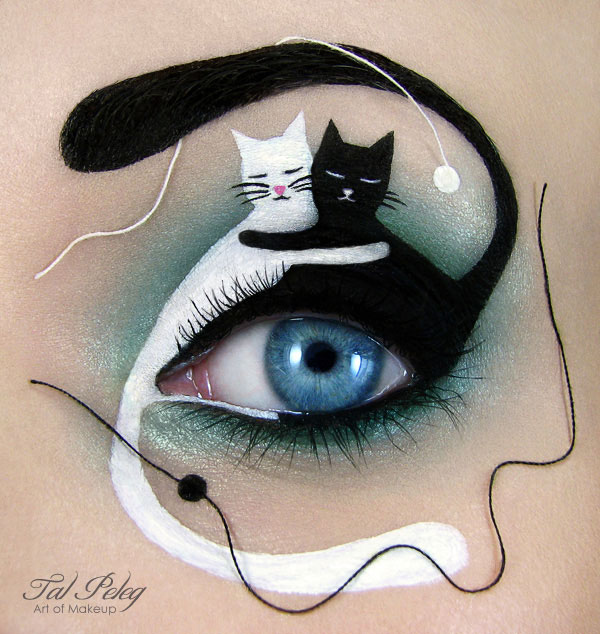 Nils Holgersson creative make-up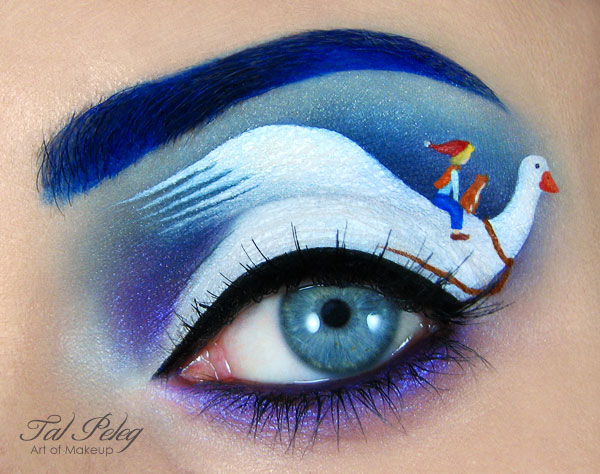 Hansel and Gretel eye make make-up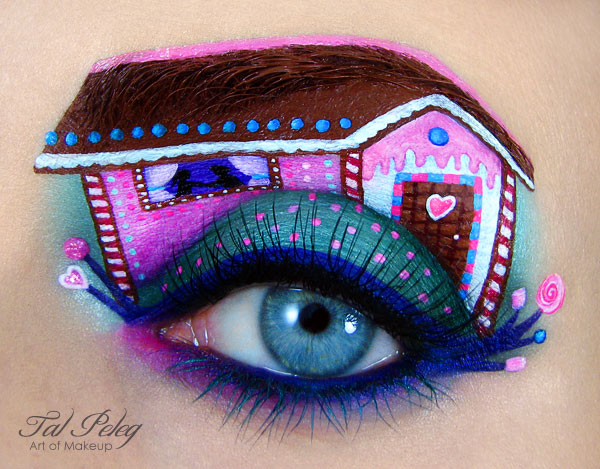 Cinderella eye make-up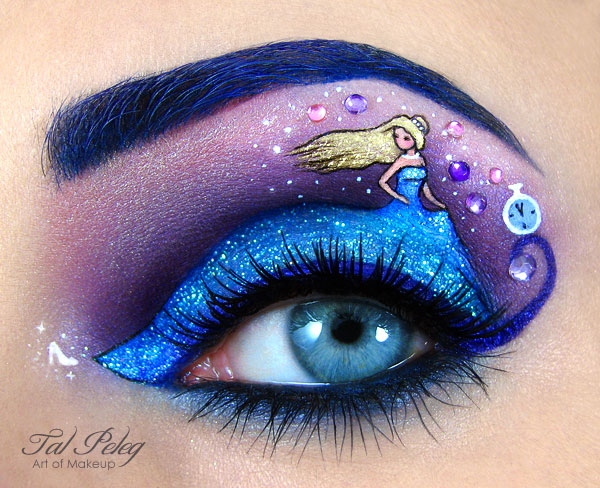 Rudolph the red nosed reindeer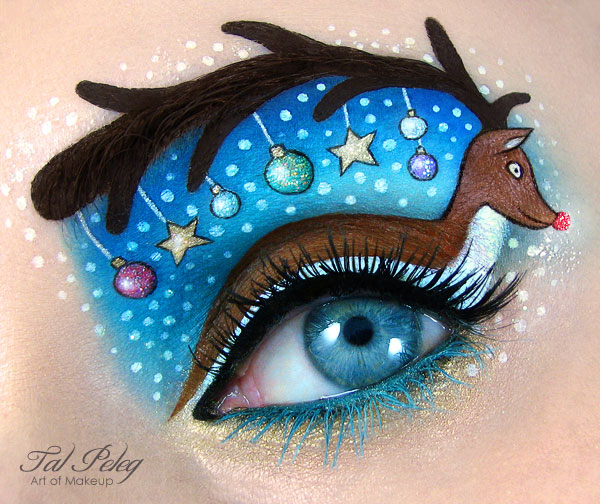 INSOMNIA Art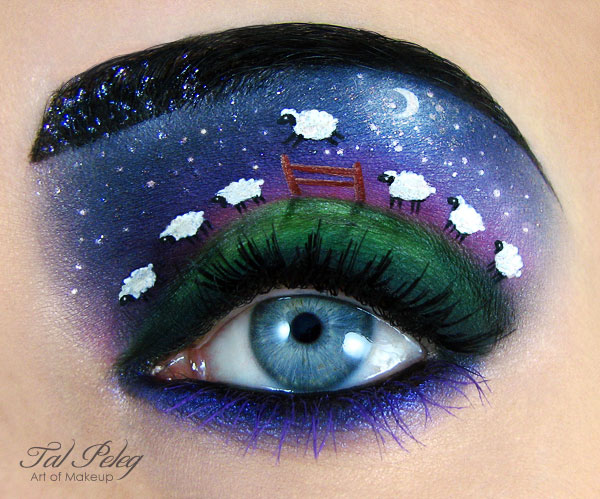 The Princess and the Pea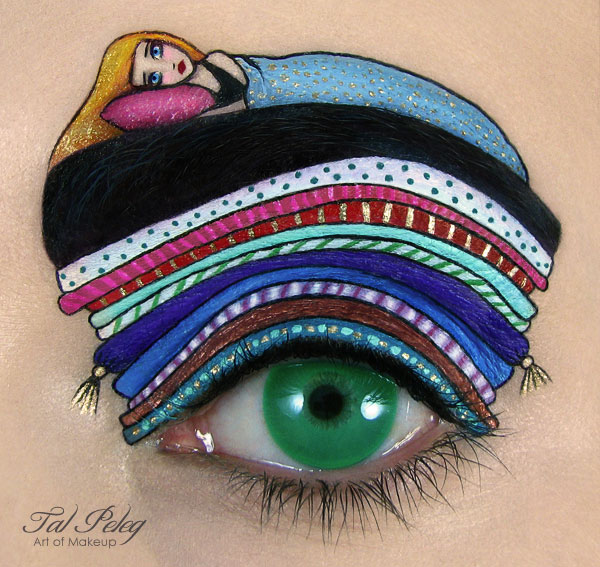 Dr Seuss make-up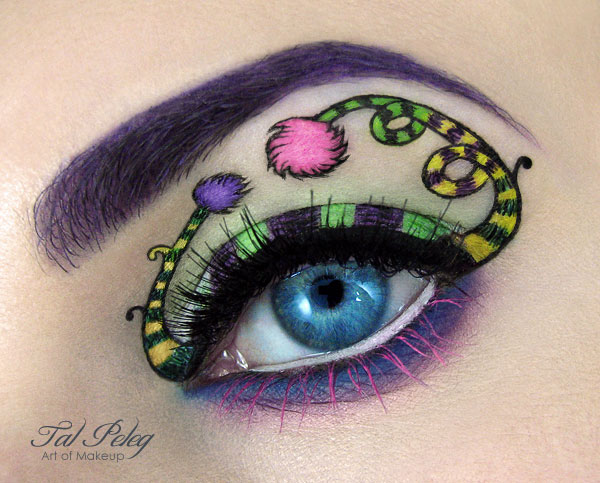 The phantom of the opera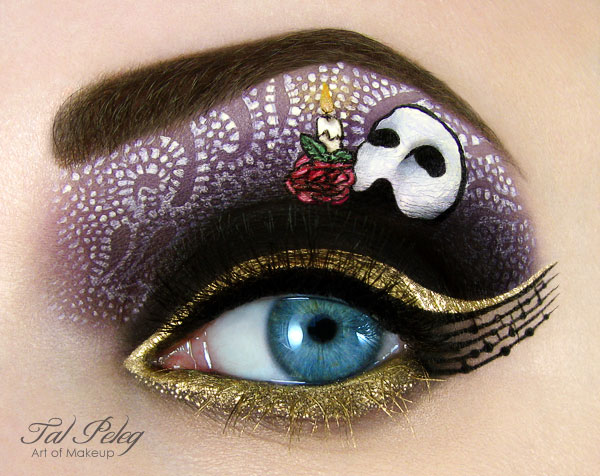 Frozen Anna & Elsa eye make-up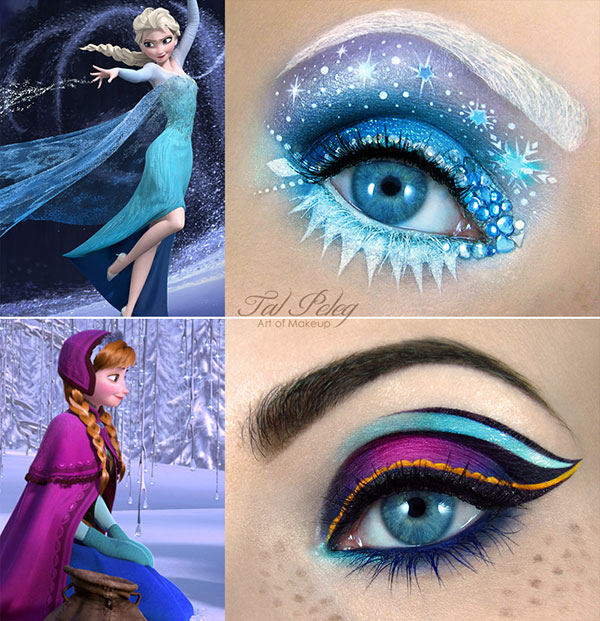 The Moomins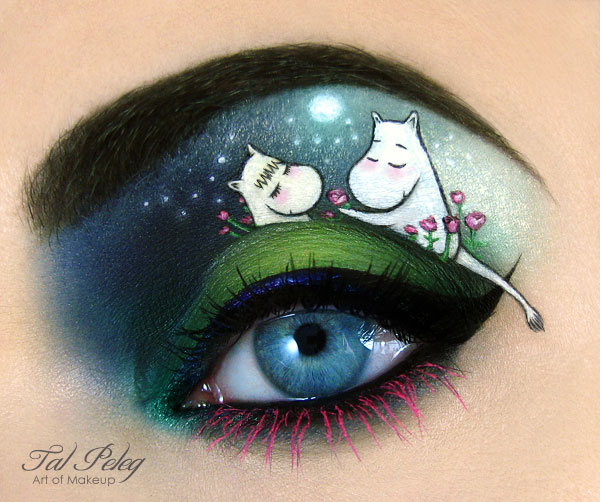 The ugly duckling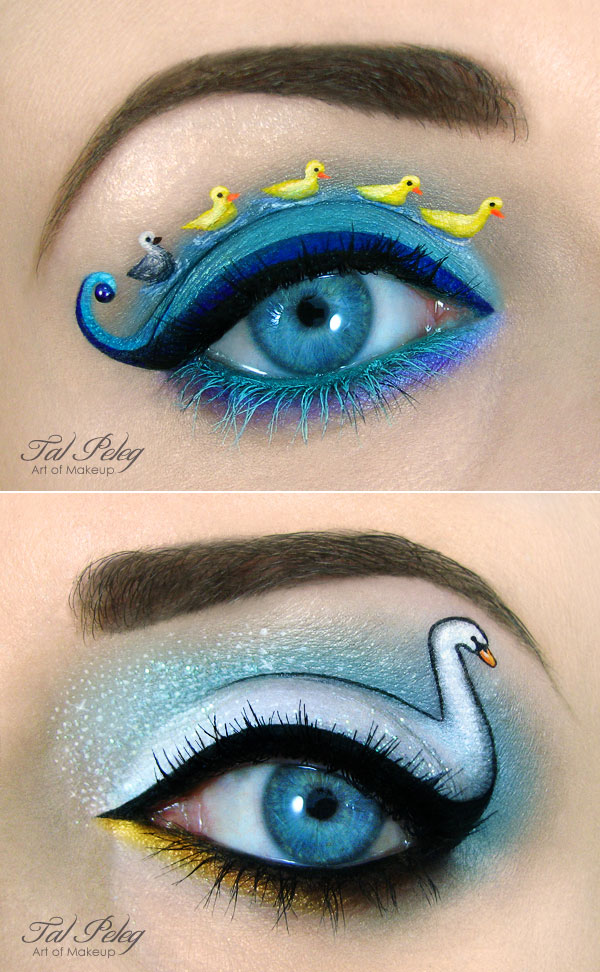 Snow White eye make-up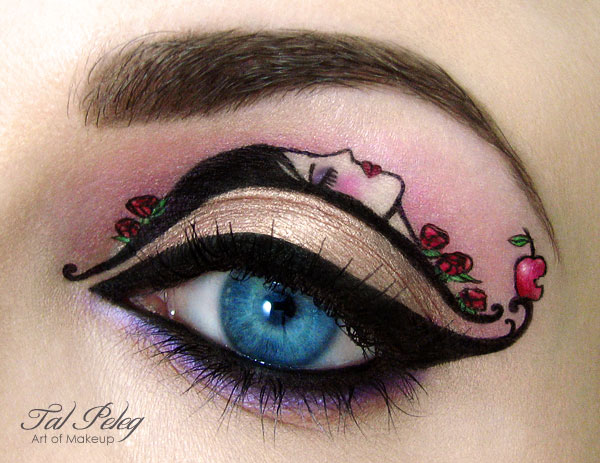 The princess and the frog