So, you have worked days and nights on the content of your site/blog and now it is time to launch it. Would you just go ahead and pick a good WordPress theme and get going? Certainly not. Since you have awesome content, your WordPress theme should be also awesome. It must be something that elicits a 'wow'. This is because only then you can make the most of your content. It would do you good to know that your WordPress theme has a great role to play in the popularity and performance of your site.
Now there is no dearth of awesome WordPress themes you could buy today. They are available in all kind of genres. You just need to do an intensive research but in case you are reading this post, you do not even need to do that. Just scroll down a little and you will find 55 Premium WordPress themes available for sale.
Here you have the multipurpose FrontPage from MyThemeShop as well as the exclusive grocery theme Fresh Market. You name it and you will have it here. So, go ahead and get a good look. You will easily find an awesome item to take home with you.
1. FrontPage
Get a multipurpose and multifunctional WordPress theme for $35 from MyThemeShop that will let you do awesome things in easy steps. FrontPage is a WooCommerce-ready, fully responsive theme that can function as a store, magazine, blog or static website.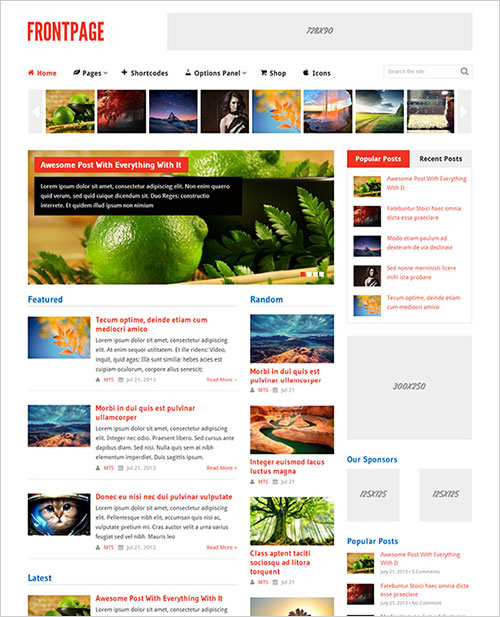 2. Stratos
Built with CSS and HTML5, Stratos possesses a visually interactive design which allows theme elements to pop in a three-dimensional manner. Launched by RocketTheme for $49, it carries all the standard features and plugins.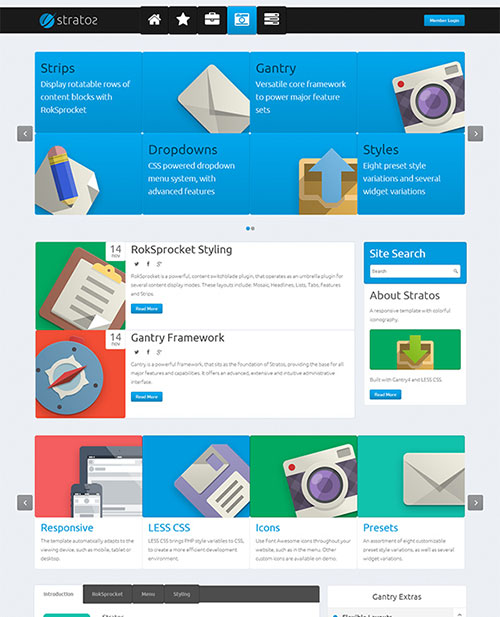 3. InGRID
This ThemeForest offering is suitable for both business and personal type of websites. Priced at $45, it has powerful theme options, responsive layout, valid code, shortcodes, widgets, etc.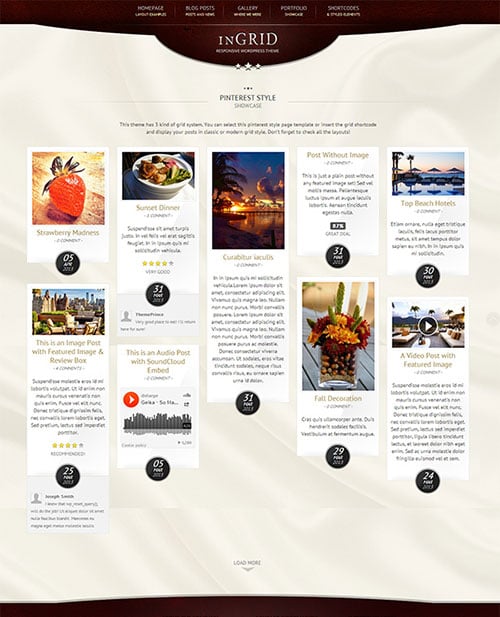 4. Monospace
Fully customizable, carrying unlimited color variations and a load of features, Monospace is a theme that is unique in many aspects and thus, a must-have for those who want to be different.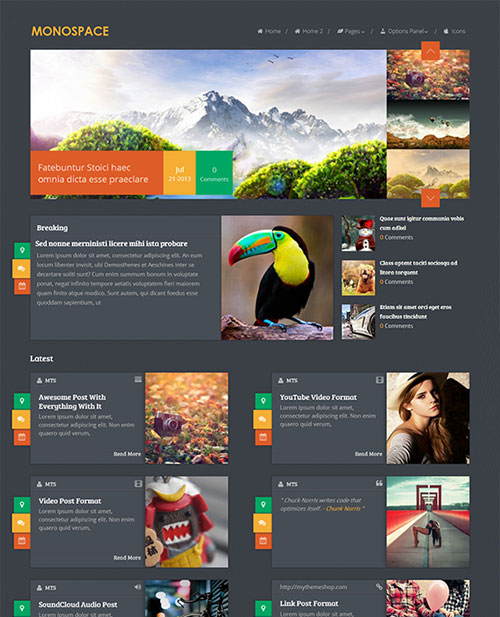 5. Legalized
Manufactured by ThemesKingdom for the legal fraternity, the $40 Legalized is a clean, good looking and professional WordPress theme. It lets you impress your clients without much ado.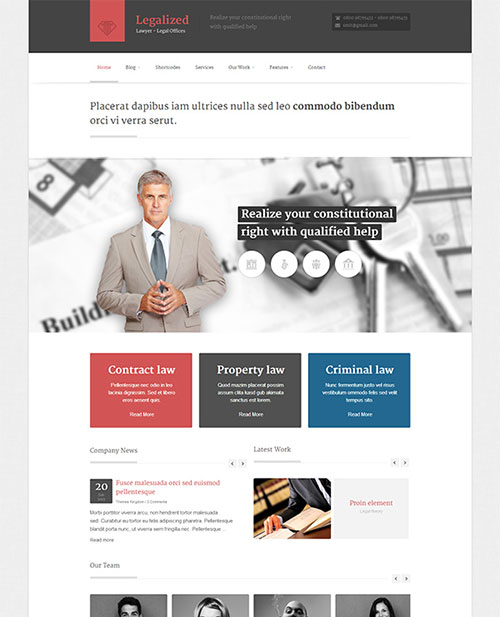 6. Joglo
Get more customers and visitors for your real estate business for Joglo is a WooCommerce theme specially built for the property dealing niche. Whether it is a site offering property for sale or house/apartment renting service, Joglo does a great job.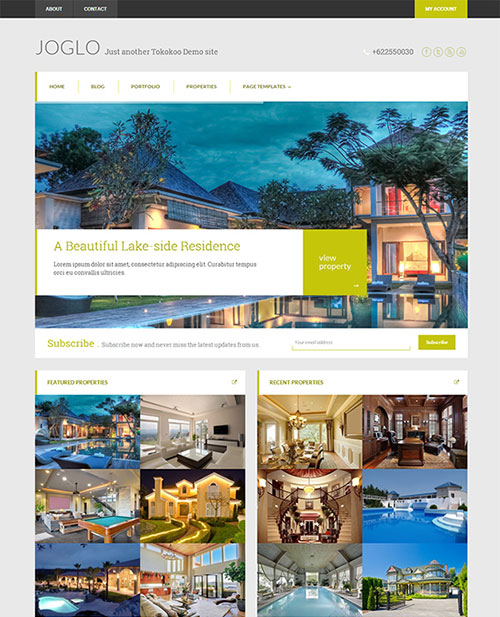 7. Jess
Jess is an elegant and responsive WordPress theme priced at $49 from MojoThemes. You can use it for your cake shop, restaurant, wedding blog, flower shop, crafts or anything you fancy!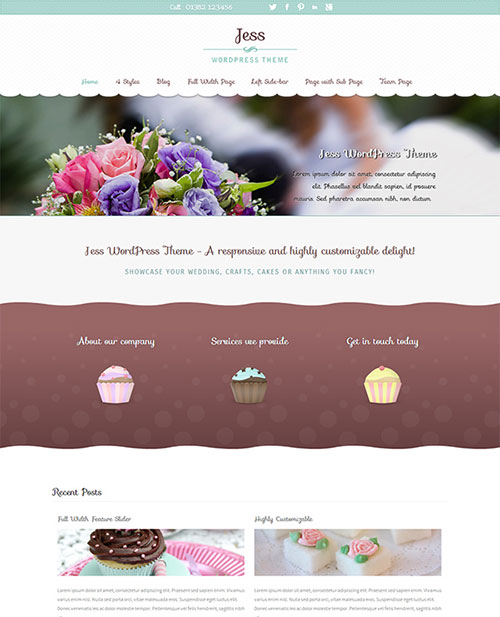 8. ButterBelly
You can use ButterBelly for your business or as a portfolio site. It is a clean, elegant and fully responsive WordPress theme which is also SEO optimized, retina-ready and perfectly scalable.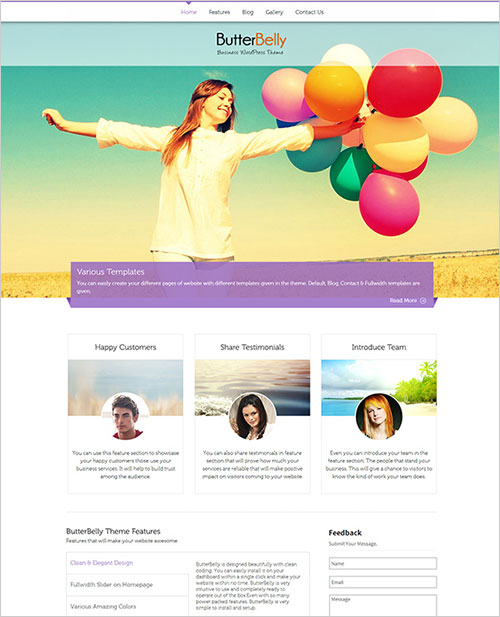 9. GE Trends
A long list of powerful features is what GE Trends is all about. It is a modern and responsive voting WordPress theme that builds any type of page design easily through an amazing page builder. What is more, the theme has the capacity to gel well with all kinds of websites.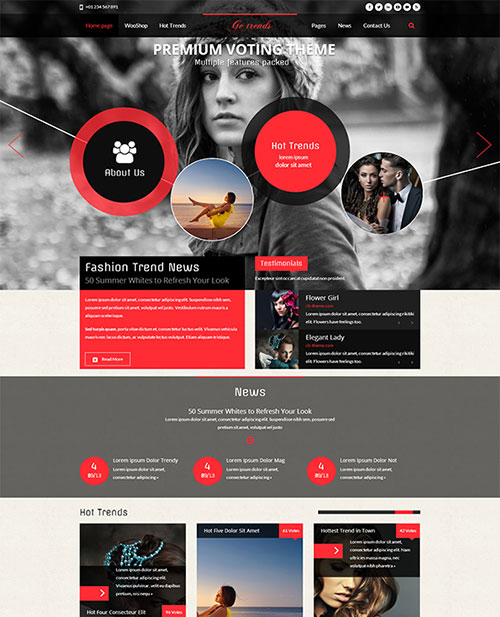 10. Quadrum
Quadrum is a top quality WordPress theme with handcrafted design that has its own Banner system. It is retina-ready, responsive and lots more. You can easily customize it according to your needs and requirements.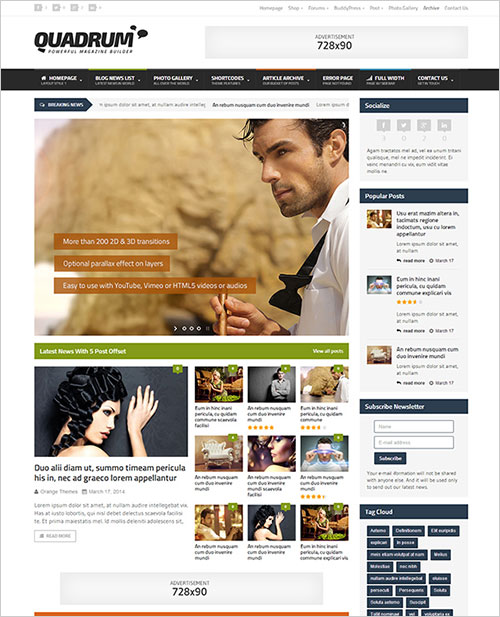 11. Praxis
Praxis is a product of RocketTheme which is an elegant combination of content enriching visual elements and powerful, underlying interactive and configurable features. It maximizes the versatility and engagement of your site.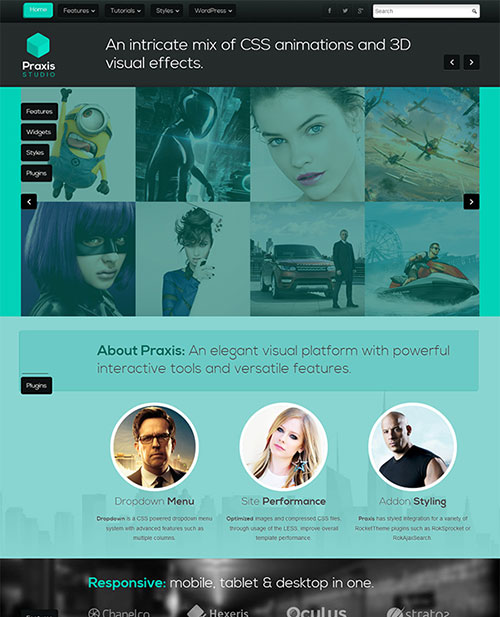 12. Publisher
Make content creation simple with Publisher. It focuses on your content and also welcomes your visitors with an amazing image slideshow. Whatever drives you, if you have Publisher premium theme by your side, you will find developing the perfect blog a totally stress-free experience.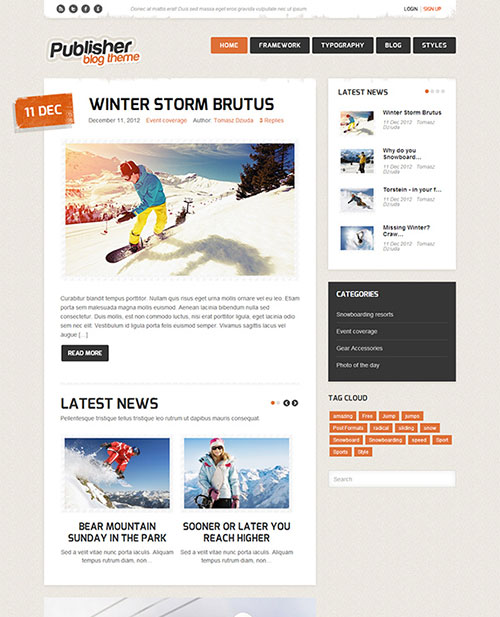 13. Tapptastic
Tapptastic is a responsive WordPress theme for smartphone developers who need to promote their mobile apps. Developed by ThemeFuse for $49, Tapptastic comes with all the sexy features that go into the making of a terrific theme.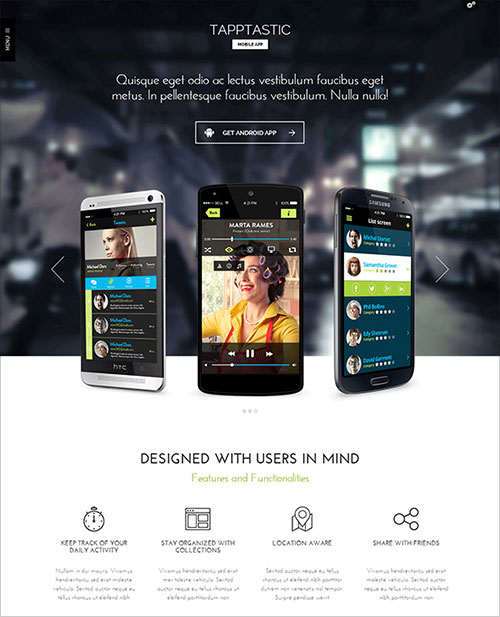 14. Spike
Don't ignore Spike if you want a colorful and bright WordPress theme. Packed with a sleek post slider, wonderful widgets and shortcodes and best optimizations; this is a theme that makes a striking impact on your audience.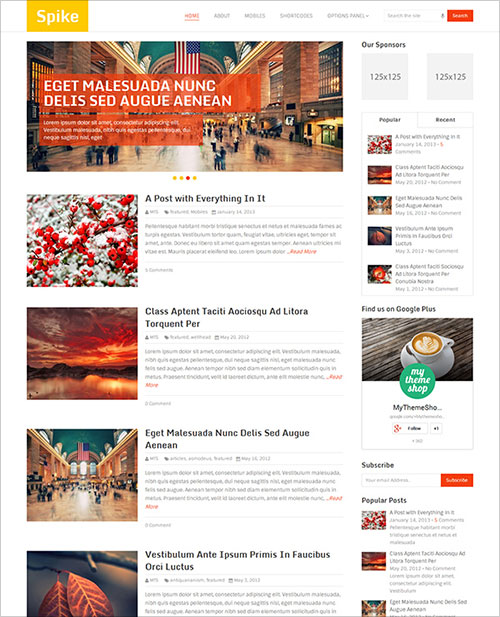 15. Adventure
If you want to share your adventurous experience with your audience then go for Adventure, a $69 theme developed by OrganicThemes. It possesses a full width featured slideshow for showcasing your most important articles and many other fabulous features that will simply blow away your mind.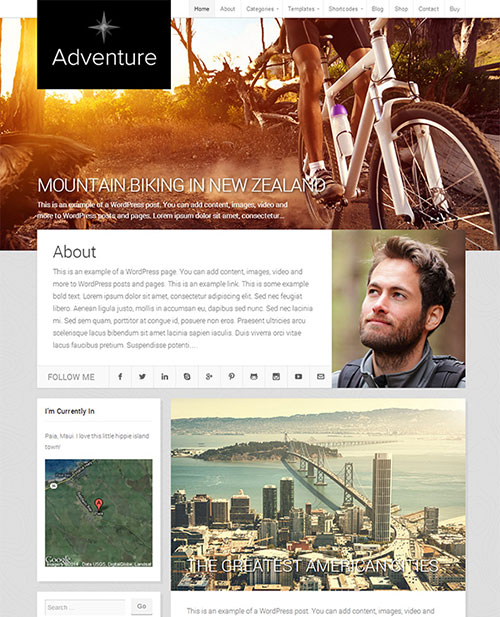 16. Zoombi
Crafted for news and magazine websites, Zoombi is a clean, creative and responsive professional WordPress theme. It has lots of fantastic features such as unlimited color schemes, sidebars, Google fonts, etc.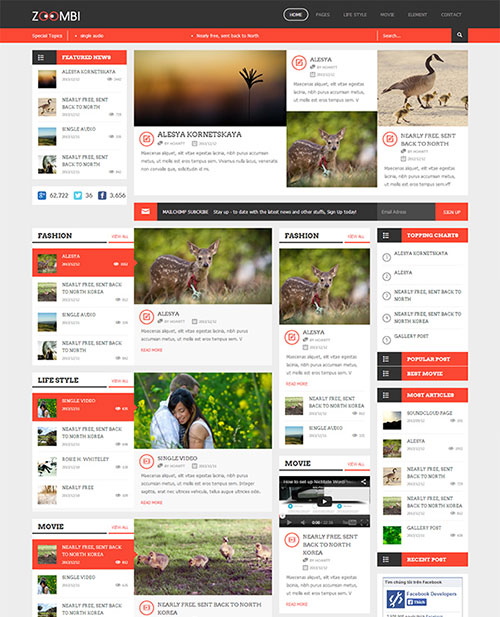 17. Pinable
Pinable is perched on a Pinterest-like layout. It supports various theme post types (Audio, Video, Gallery, Quote, Link, etc.). It is perfect for creatives, bloggers, magazine websites and online portfolios.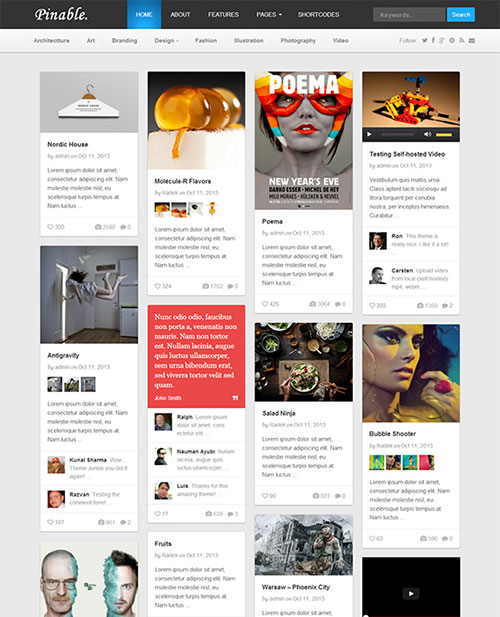 18. Bordeaux
Designed for your cafe or restaurant website, Bordeaux is an exquisite, unique and elegant WordPress theme. It possesses a beautiful, pixel-perfect design and easy-to-use Orange Themes Control Panel.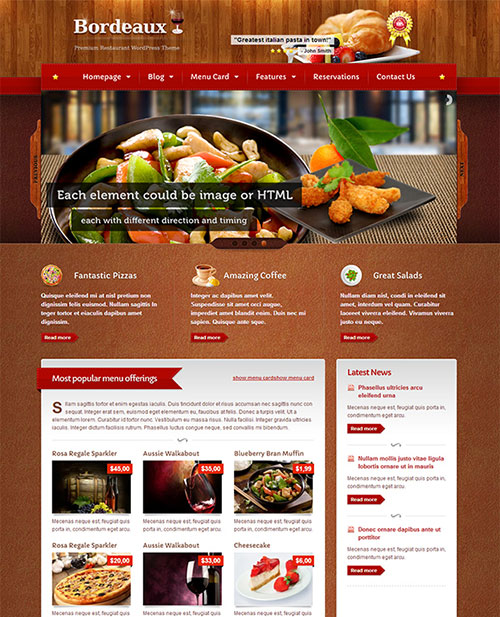 19. InTouch
Fit for magazines and blogs, InTouch is a responsive and modern-day WordPress theme. It is very easy to configure and provides you with tons of options to manage and modify any aspect of the theme.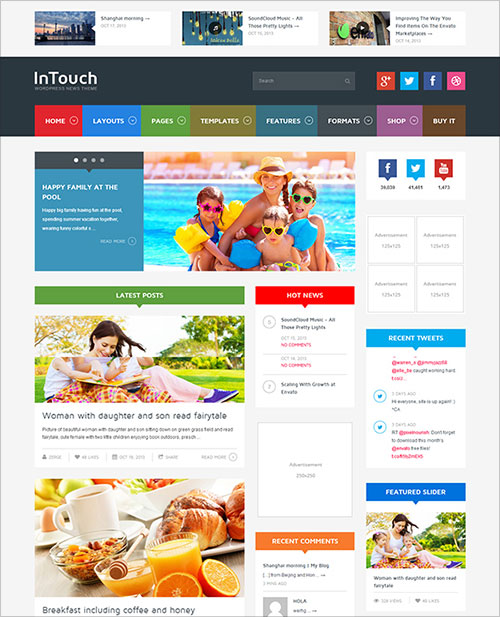 20. Traq
Do check out this responsive and modern WordPress theme from MojoThemes priced at $49. Traq is super flexible and developed with great attention to details. You can use it to create any type of website: business, corporate, portfolio, products, marketing, etc.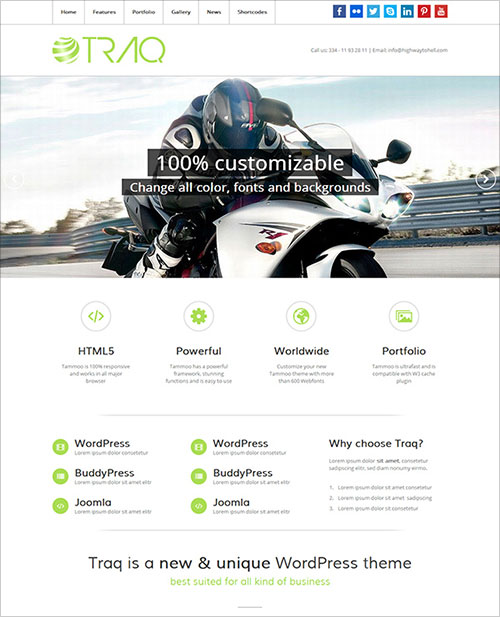 21. RoadFighter
Invented by InkThemes for $59, RoadFighter is a rocking business WordPress theme. It comes with a simple clean design, a full width slider on the home page and lots more.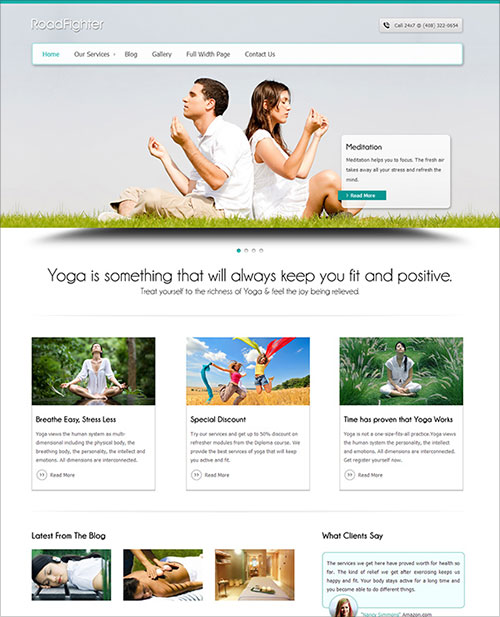 22. TheStylist
Magazine3 is the mind behind TheStylist, a beauty WordPress blogging theme created especially for makeup blogs, hair blogs, fashion websites & general feminine blogs. It is fitted with all the standard features that create awesome aesthetics and fullon functionality.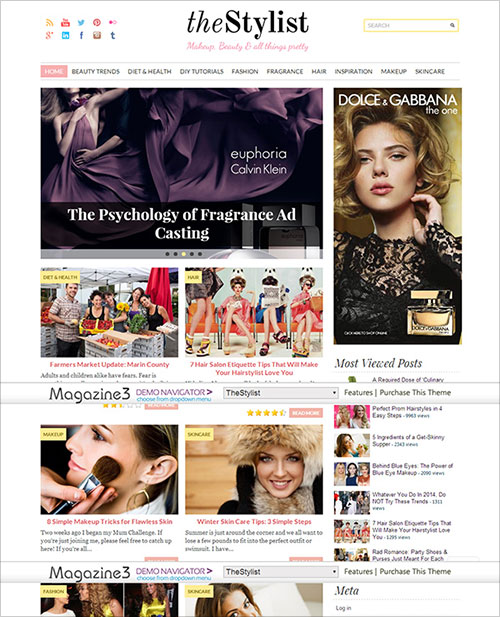 23. Magma
Developed by Themeskingdom and valued at $55, Magma is a great and modern looking magazine WordPress theme. It will make your site look better, cleaner, more modern and readable to every reader.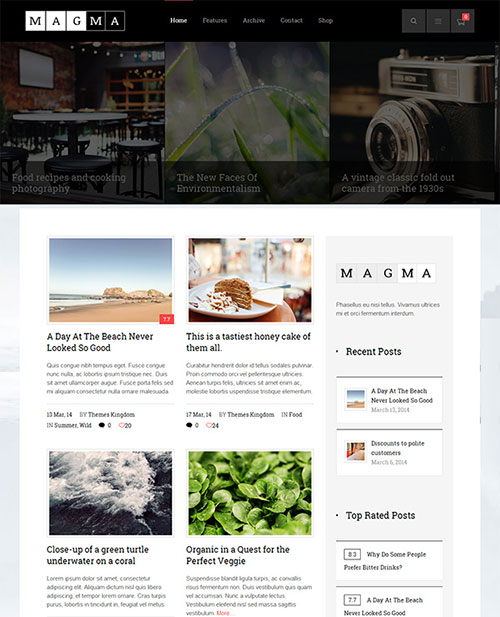 24. Jobera
The $45 Jobera from ThemeForest is a powerful, feature-rich theme that lets you customize a wide variety of features from the comfort of your Dashboard. It was created on 20 March, 2014 and thus, is a latest offering which you can buy today.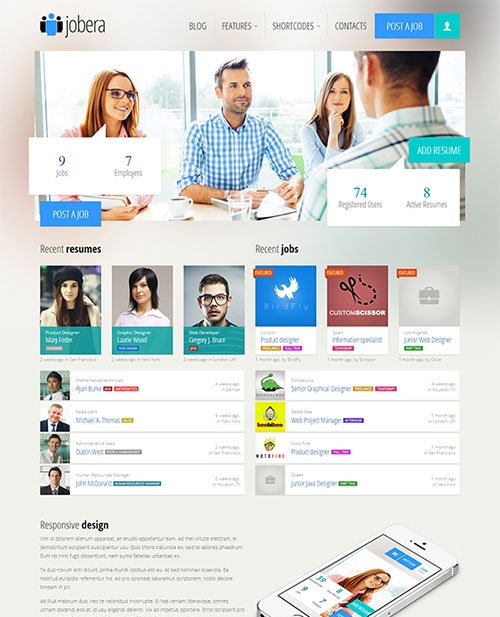 25. Evangelist
If you are looking to build a church, charity or a prayer group website, Evangelist is the right choice. It is a warm church WordPress theme priced at $59 with all the good features that you expect from a classic theme.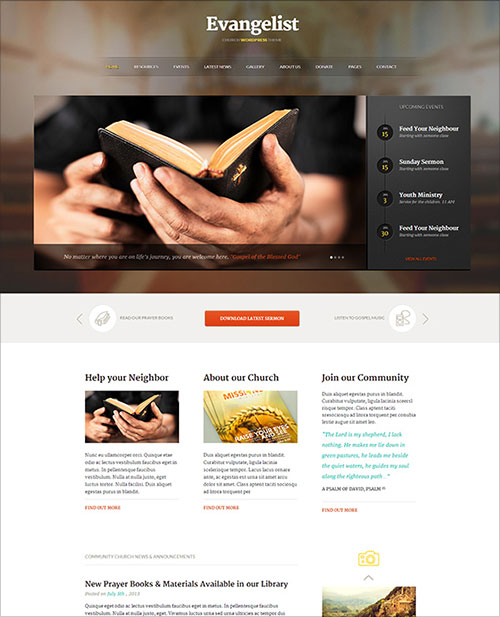 26. SportsGazette
Inspired from traditional newspapers and magazines, SportsGazette is a unique sports newspaper WordPress theme which gives maximum exposure to your content. You can also use it to create other kinds of news sites.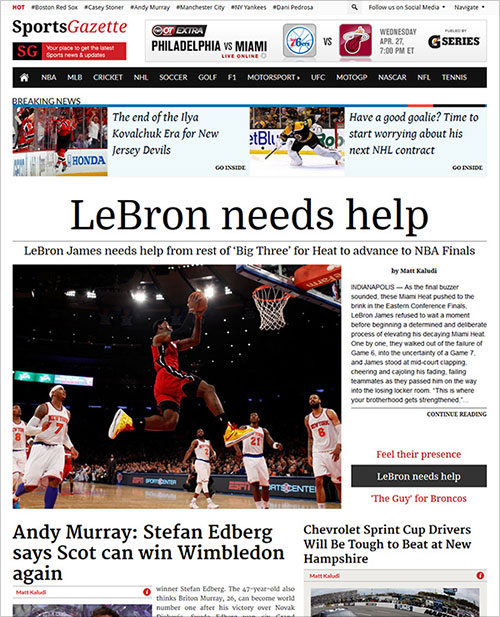 27. Beatheaven
With a responsive design, built-in SEO and lots of other fabulous features, Beatheaven is a music WordPress theme that has been named after the great musician Beethoven. It makes artists and event planners stand out in front of the cut-throat competition.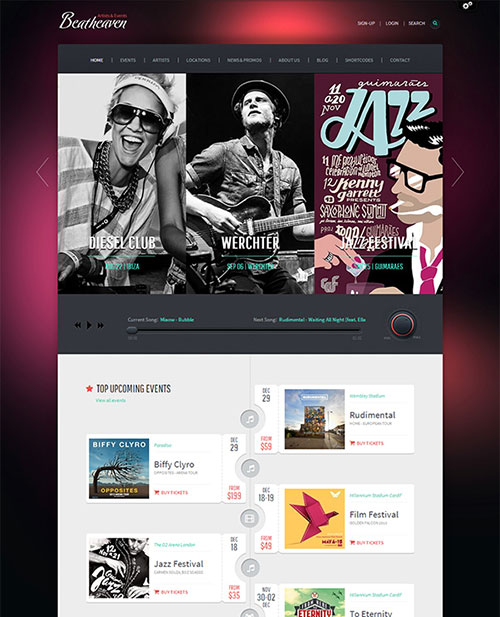 28. Clock
This MyThemeShop merchandize is a marvelous WordPress theme that draws inspiration from traditional journalistic and news sites. Its focus is typography and thus, creates a rich and rejuvenating experience for your readers.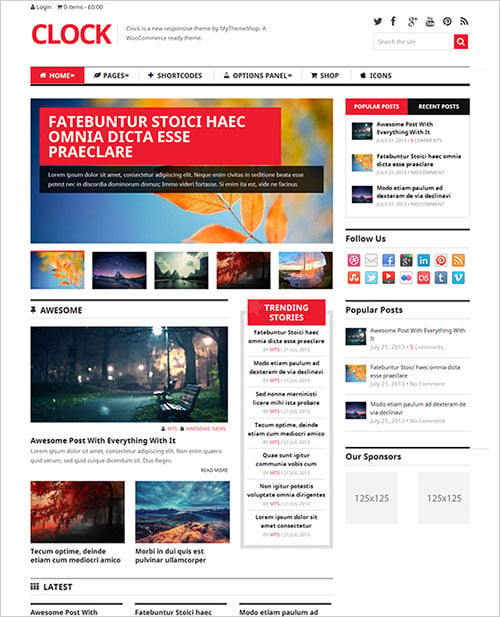 29. News Time
Designed specifically for the news, magazine and blog websites, News Time is a responsive magazine theme that offers great flexibility and cool customization.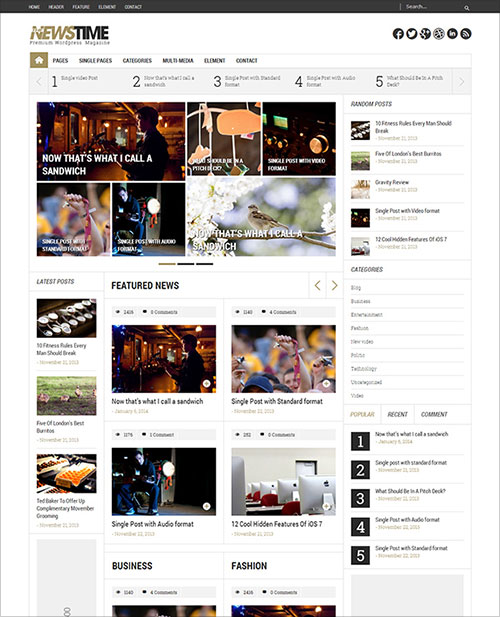 30. Cerulean
Cerulean will really make you go crazy with its beautifully constructed three-dimensional design, bold shadows around the wrapper and forward directional right angled graphics. Offered by RocketTheme for $49, it gives you a bouquet of bright and beautiful features.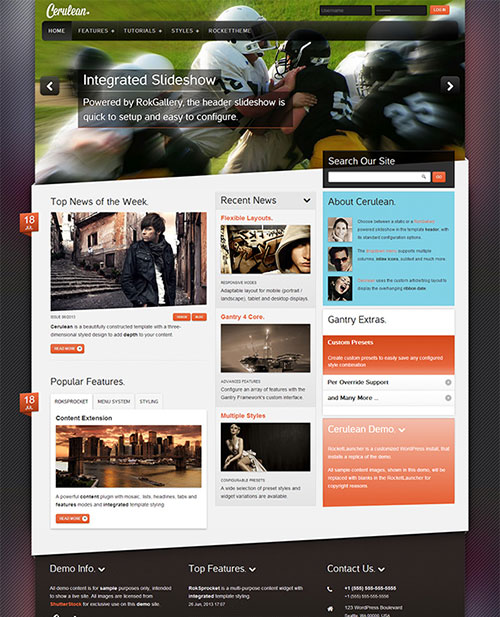 31. Codilight
Made by MojoThemes for $49, Codilight is a new powerful responsive WordPress theme for blog and magazine websites. It easily attracts readers and makes them stay to your site for long.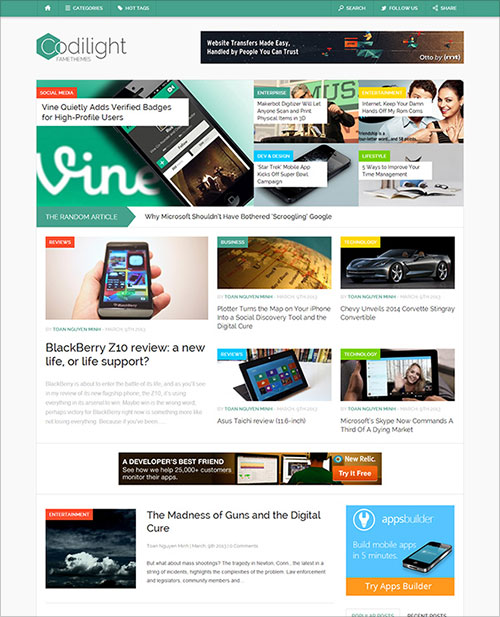 32. Agritoursimo
Fit for wineries, eco products merchants, cheese producers, agricultural and tourist sites; Agritourismo is an exclusive theme that is just too good to ignore. It will definitely appeal to the people related to this niche.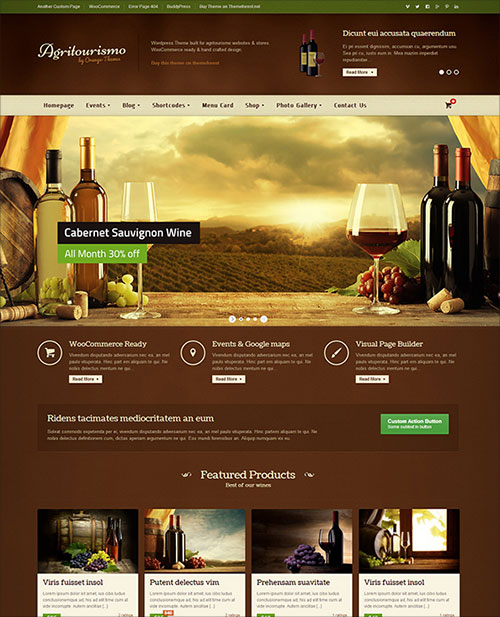 33. Duplex
Whether it is a personal blog, online magazine or any full-blown website; Duplex will do justice to it. Priced at $59 by ThemeZilla, the theme has all the necessary features along with loads of customization options.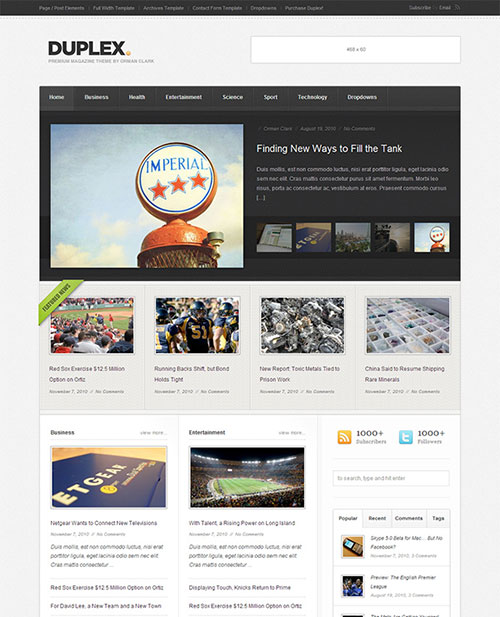 34. RaakBookoo
The world of RaakBookoo revolves around books and publishing service business. Each of its pages comes with multiple layouts and useful features that give you a gamut of customization options.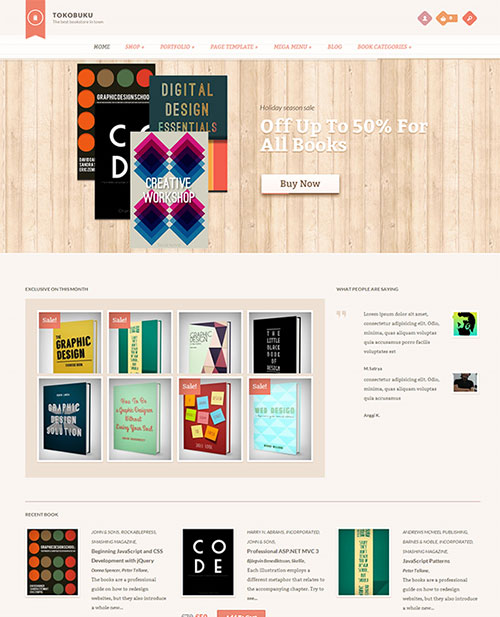 35. Oculus
Oculus comes with a semi-transparent focused design, allowing rich and subtle full page backgrounds to filter through, to stunning effect. This $49 theme floors you fully with its fantastic features.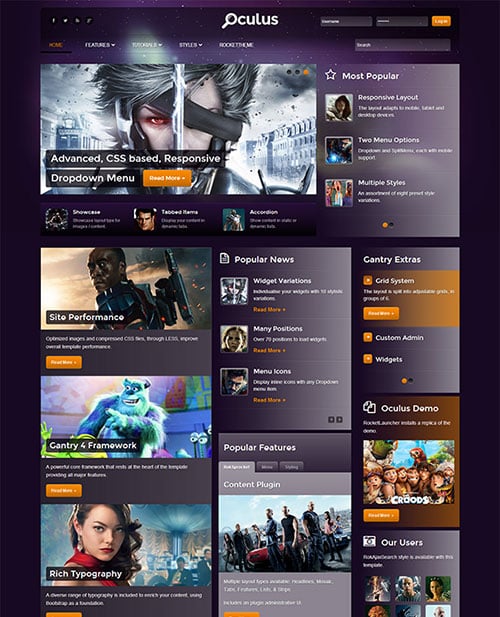 36. FlatAds
This premium directory/listing WordPress theme is super flexible and has a fully responsive design. FlatAds is a $55 theme from ThemeForest that was launched on 23 March 2014 and comes with a host of classic features.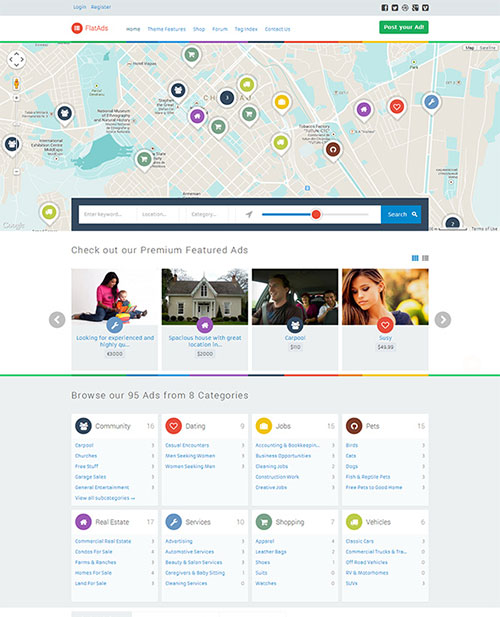 37. Beautypress
Beautypress is a cool premium WordPress theme that was originally designed for beauty, healthcare, spa, therapy, massage salon websites but it can also cater to other kinds of websites. Developed by ThemesKingdom and priced at $40, this is a theme that truly stands out.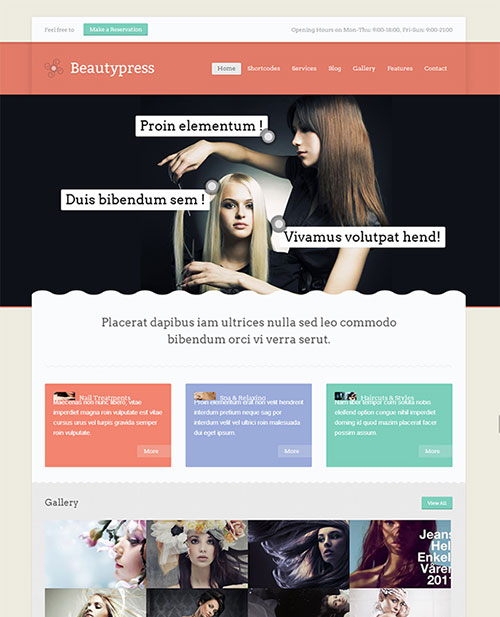 38. BlogSpring
BlogSpring is a $55 WordPress theme which is content-centric and socially alive. Through it, you can make your blog go viral and get groovy eyeballs.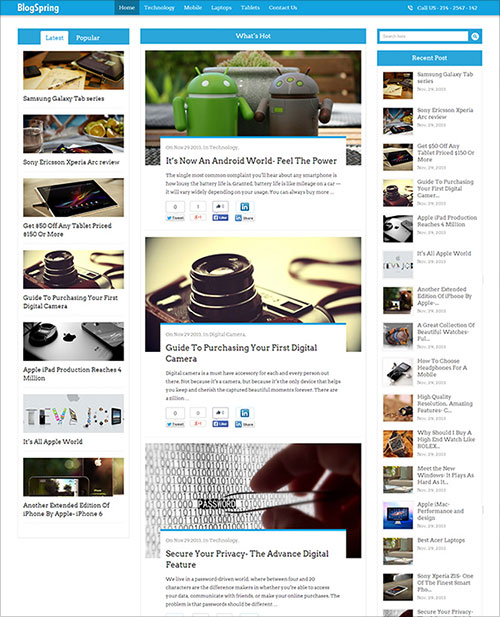 39. CrossRoad
Perfect for magazines, news and blogs; CrossRoad is a responsive WordPress theme that comes with 18 awesome widgets, 22 widget areas, 4 post formats and much more.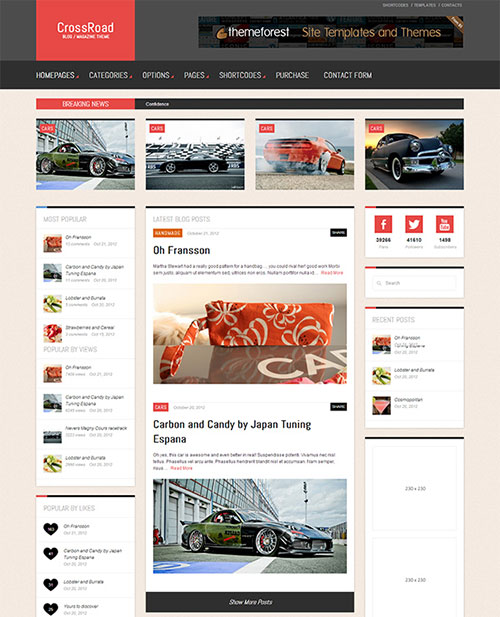 40. Handmade Two
If you love retro-styled WordPress themes, Handmade Two is a cool choice. It is a blog and ecommerce theme for foodies and crafters which is extremely user-friendly and attractive.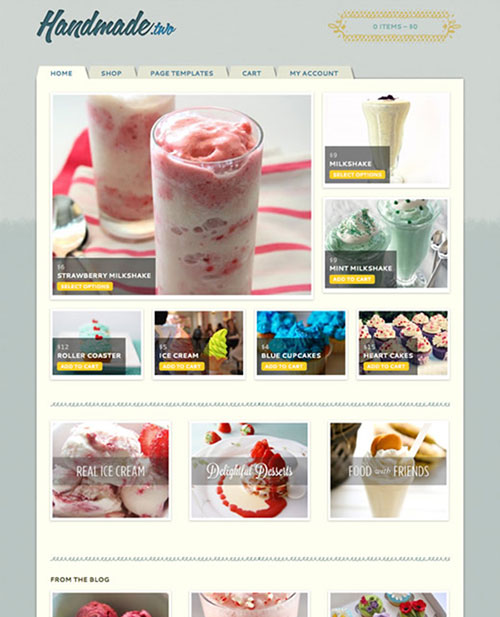 41. Ink
Ink is a simple, clean and elegant portfolio theme from ThemeTrust priced at $49. It is responsive and thus, adapts to any screen resolution. With it, you can set full screen background images and give each project, post, or page its own personality.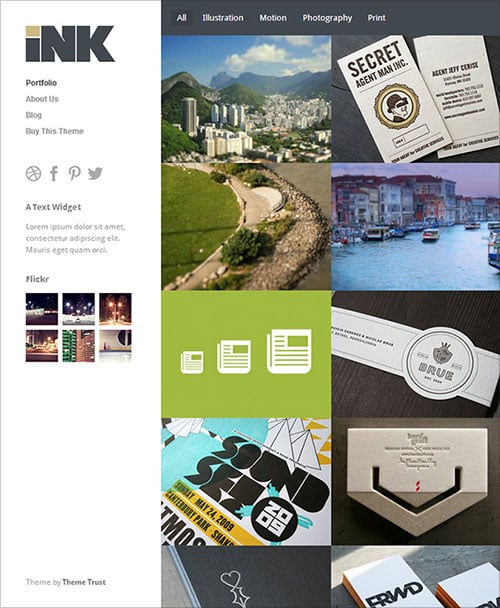 42. Pinstagram
Pinterest has influenced many WordPress themes and Pinstagram is also one of them. This MyThemeShop product priced at $35, features the trademark grid layout with multiple post sizes and long list of posts.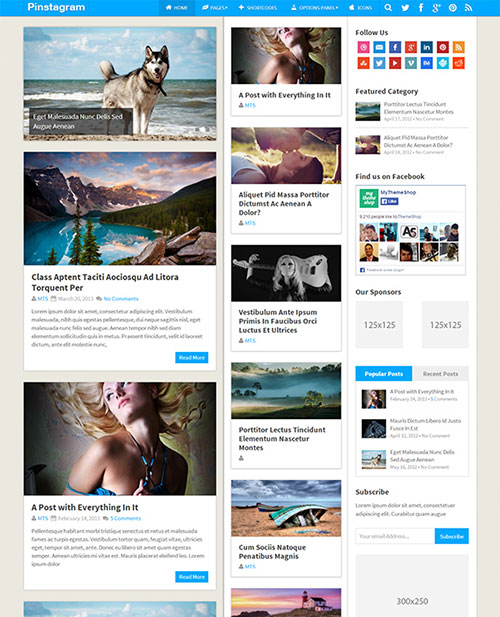 43. Hope
Coming from the conveyer belt of MojoThemes, Hope is a feature-rich WordPress magazine news theme priced at $49. It is highly configurable and uses the very easy and powerful theme options to create a classic site.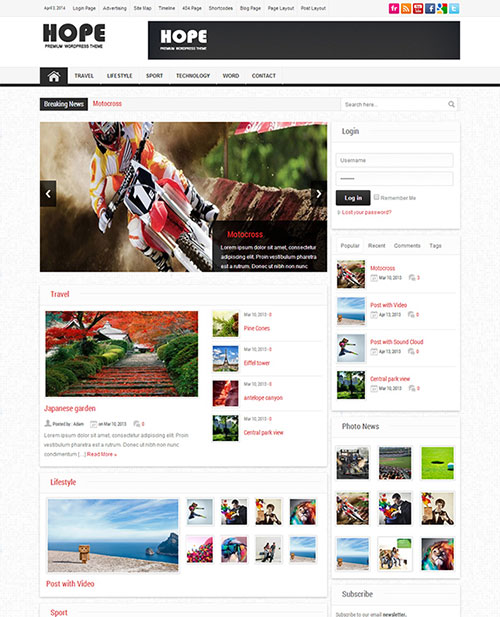 44. Kirigami
Built with Twitter bootstrap framework and loaded with a responsive grid layout, Kirigami is totally effective in spreading your content far and wide.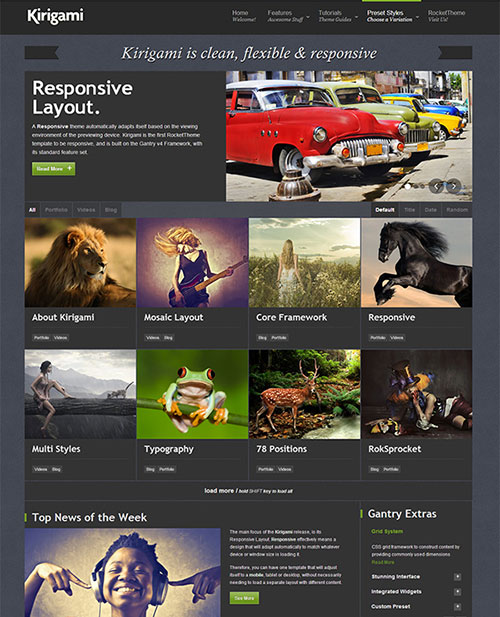 45. CelebrityGossip
If you want to launch a successful entertainment website, CelebrityGossip is a must-watch. Designed for entertainment websites, gossip blogs & celebrity news sites, the theme exposes your content to maximum eyes in an engaging manner.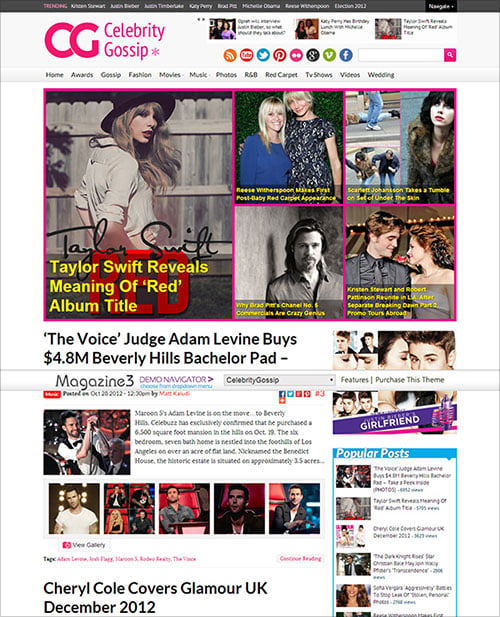 46. Keronchong
The $79 Keronchong is for musicians and bands who want to beat the competition and attract visitors without losing focus on their music.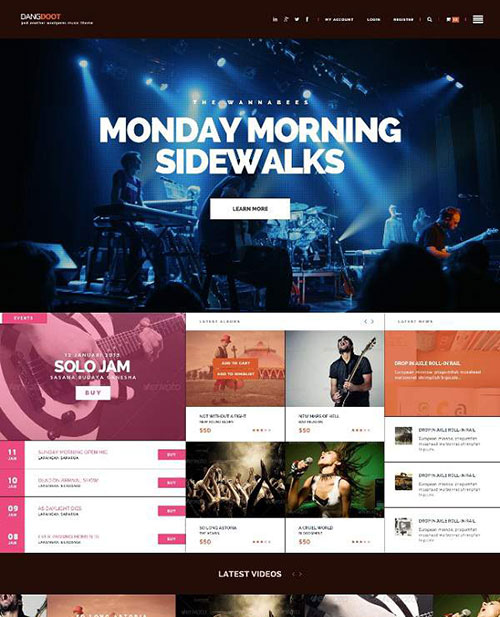 47. Piccione
This retina-ready and responsive blog magazine theme will also work well for a serious news portal. It has 3 columns, unlimited news sections and a lot of banner spaces.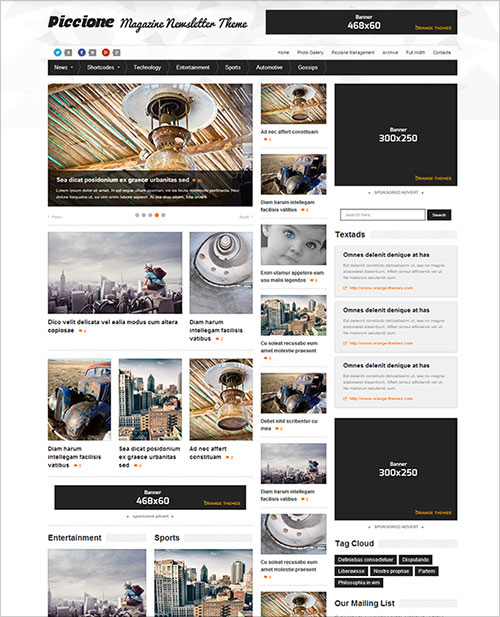 48. Novelty
Tailored by TeslaThemes for $35, Novelty is a premium magazine WordPress theme with bold, modern, responsive design and lots of great features. It powers your news or content sharing website in a powerful manner.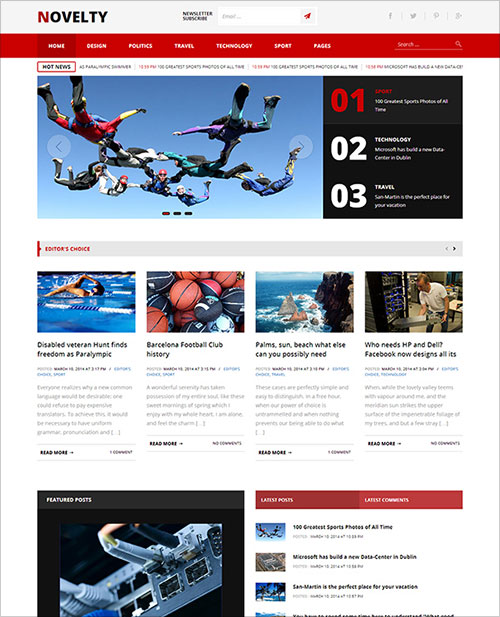 49. Resolution
This $47 theme from KopaTheme is professional and multipurpose. It has been designed in such a way that it can cater to any website design requirement such as blogs, e-zines, corporate web presence and online stores.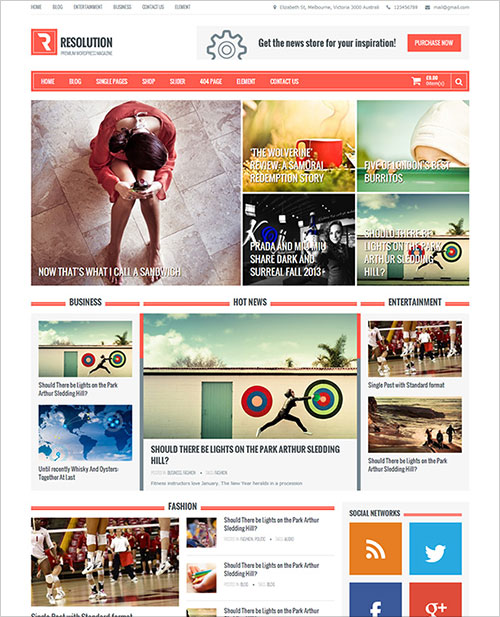 50. Launch
Blog in style and get quick easy eyeballs for your content without working much. Launch is an attractive theme from ThemeZilla which provides support for self-hosted video, audio, images, galleries and much more.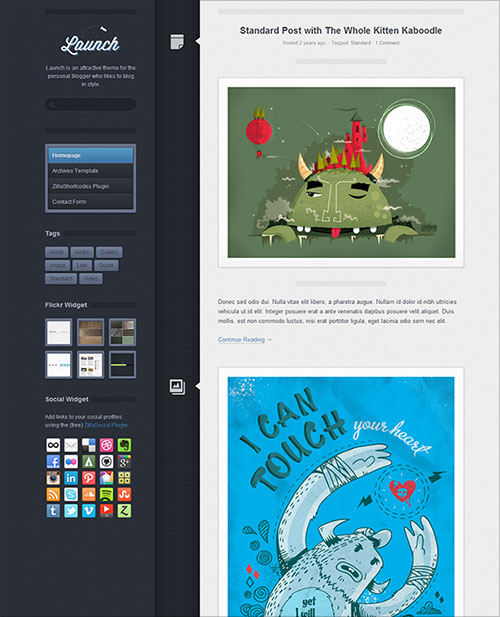 51. True Mag
The $55 True Mag is a terrific theme from ThemeForest that is designed for video hosting websites, video portfolios and magazines. Launched on 5 February, 2014, it carries all the latest features and builds a site in seconds.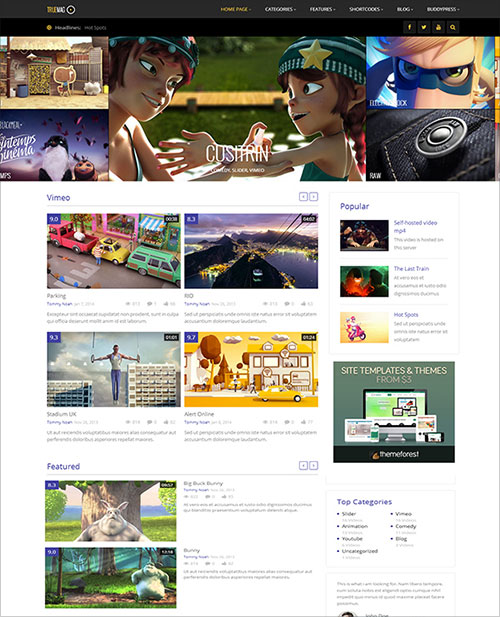 52. HomeBuilder
InkThemes is the laboratory behind HomeBuilder. It has been crafted for the real estate niche and possesses a clean and simple interface. It is also very simple to use and gets up and running with just a click of button.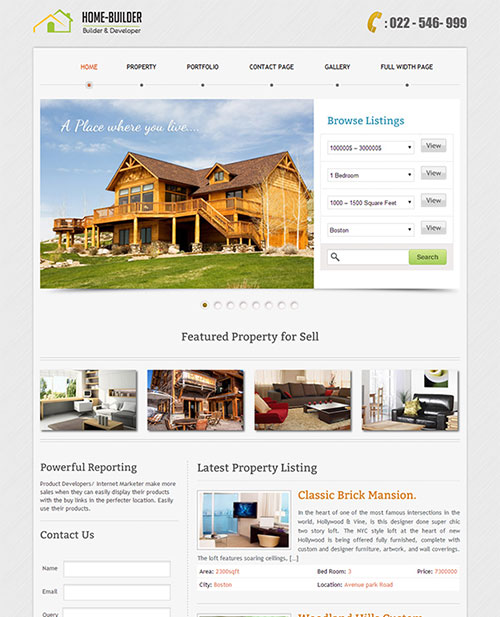 53. Game
GavickPro brings a gorgeous gaming theme which makes a great first impression on your audience. It has good looks and great functionality in equal measure. With its next-gen visuals and superb features, you can easily sail smooth and dwarf the competition.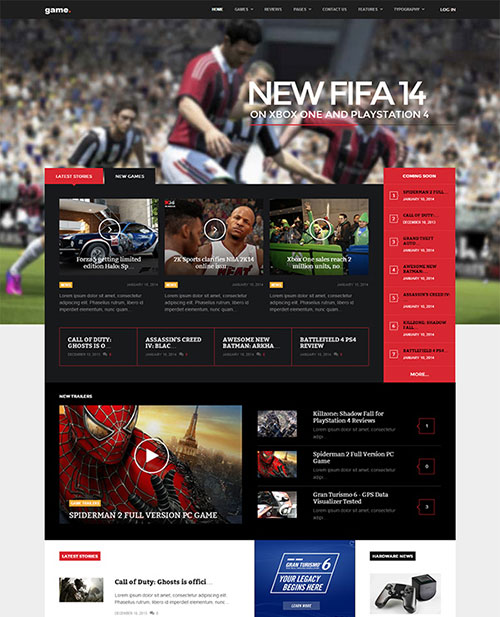 54. Fresh Market
Fresh Market is an exclusive WordPress theme from MojoThemes. Priced at $59, it is dedicated to food, grocery, restaurant and medical blogs & stores. It will floor you completely with its fabulous features.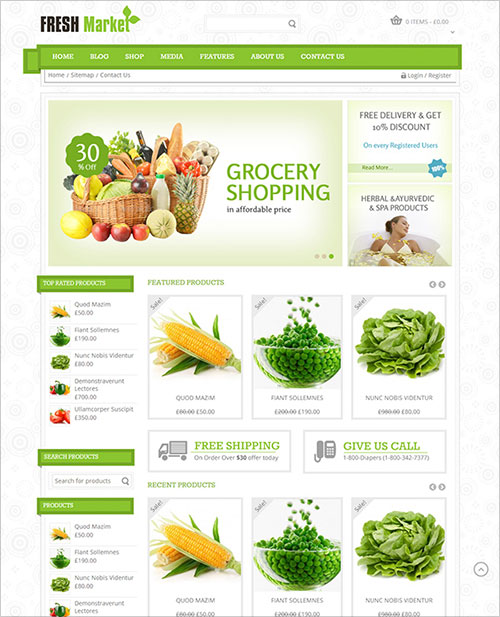 55. Immunity
Immunity, just like its name, makes you immune to all the technical challenges of the web world. Built with HTML5/CSS3, it is a multipurpose responsive WordPress theme that includes Magazine & Blog layouts, Post formats, WooCommerce integration, Custom Widgets, ShortCodes and tons of other features.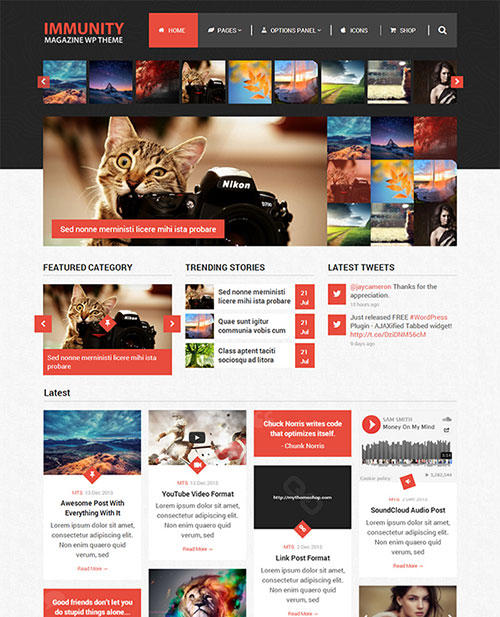 Post Contributor:  
Sunalini Rana is a working mom, who left her stable career as a human resources manager to pursue her dream of becoming a professional blogger. She's self-taught in web design and photography, and always loves learning new things and helping others along the way. She also has an unhealthy passion for delicious food like pizza and burgers.
More Premium WordPress Themes You should not miss: