Games and sports are those mandatory physical activities we all should do because they help us to grow up, be in good shape and healthy in terms of fitness. In the back of the mind if you ponder and try to think, there must be a sport you practiced and loved to play back in school days, but once we reach our adulthood, such physical sports are left behind, very few of us are involved in outdoor games, maybe the reason is the advancement and technology that now we only bother to sit like couch potatoes and play on Xbox and PS3.
Get a life and make a good routine where you do exercise and your best efforts are done to keep you fit. How about playing football which is the most popular sport since ages? FIFA world cup 2014 is on the tongues of every single person in our whereabouts. The tickets have been purchased, the seating is booked and all the media channels are set to give the worldwide tournament a live coverage. It is sure going to be heck of fun in Brazil this year.
I have been bringing before you FIFA posts so the football fans don't miss any new update regarding the game for which the hype is created. 12, June 2014 is not far and already the footballers are sweating out their energies in their practice sessions. You would really want to see how your favorite footballers look in the posters?
Check out the footballers- your poster guys in the enthusiastic avatar right through in the collection of ESPN Brazil football World Cup 2014 poster series by Cristiano Siqueira. He is the master of digital art and illustrations that is why he has been hired by ESPN to make the official posters of the 32 teams who have qualified for the FIFA world cup 2014. Look through the styles, teams' nick names and their players; you would love to see every one of them. Spot you own favorite down below.
Algeria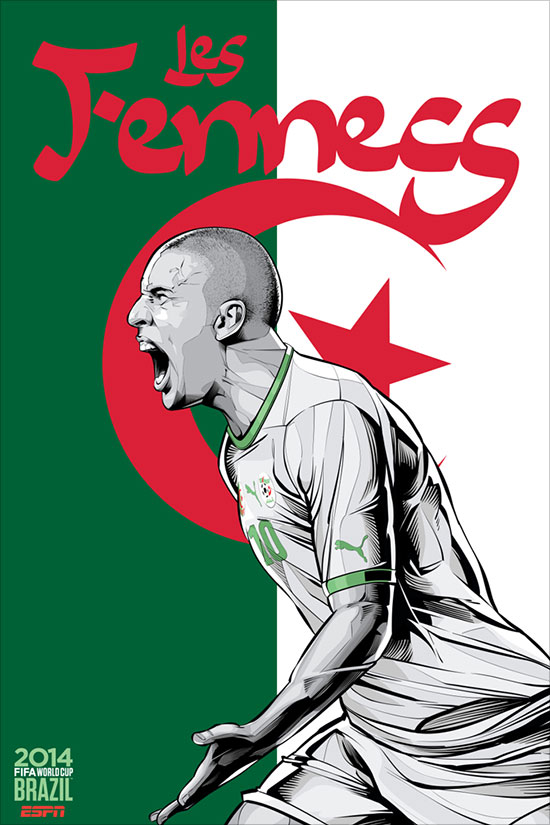 Argentina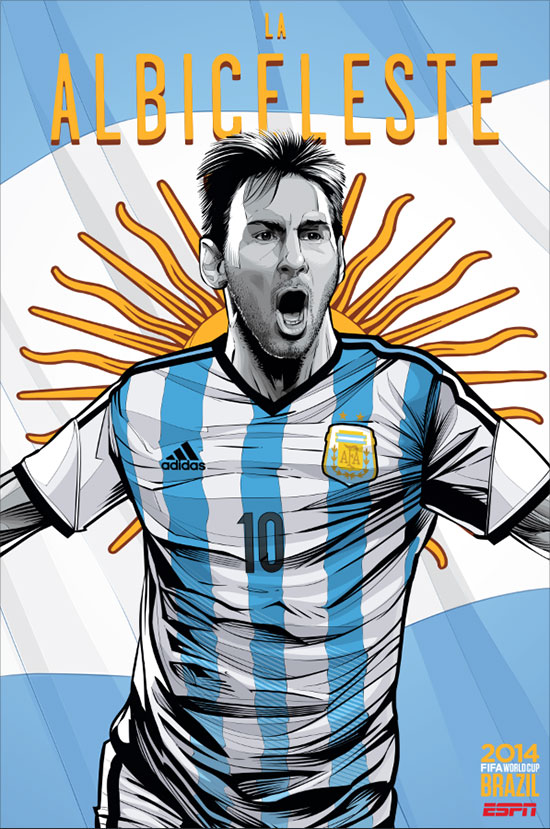 Australia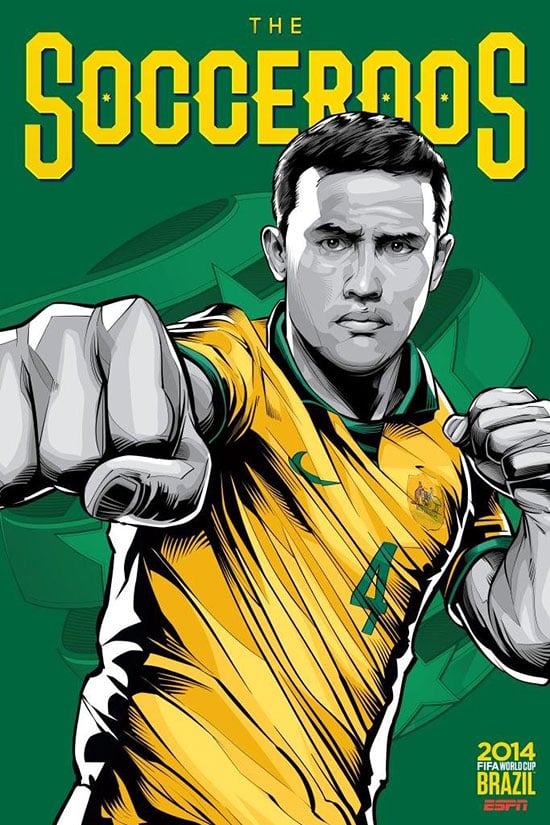 Belgium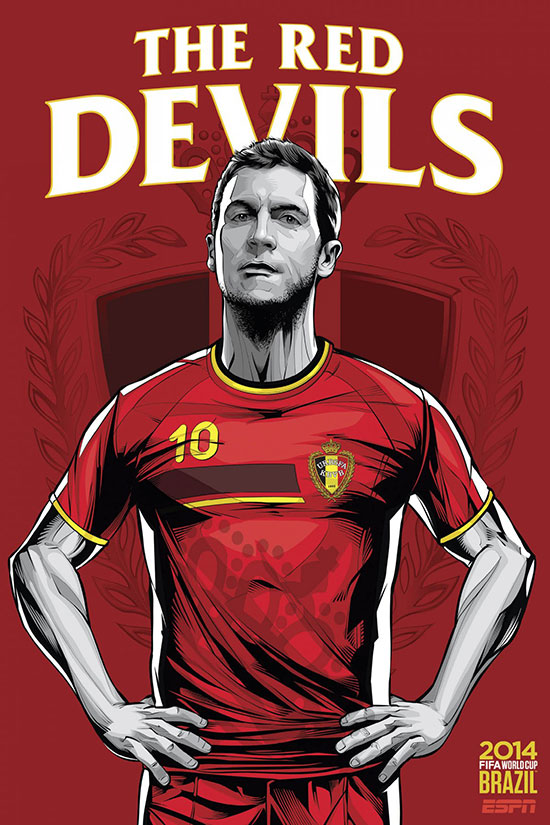 Bosnia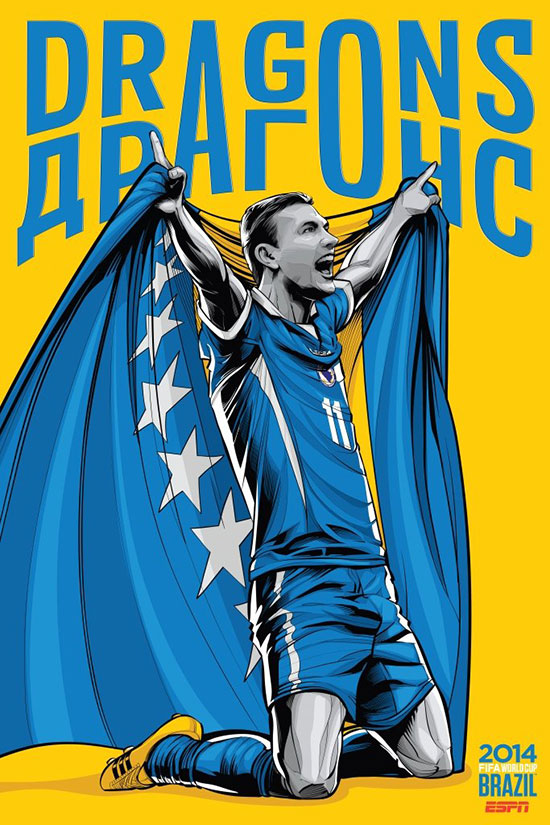 Brazil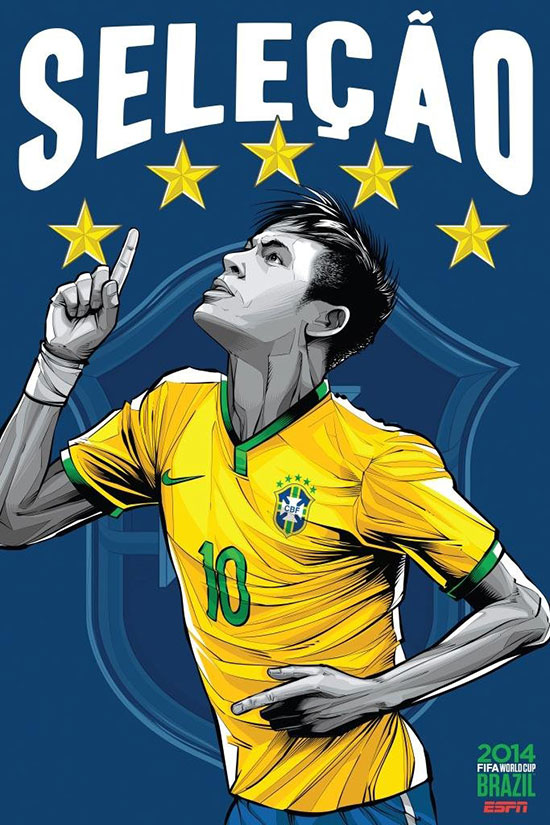 Cameroon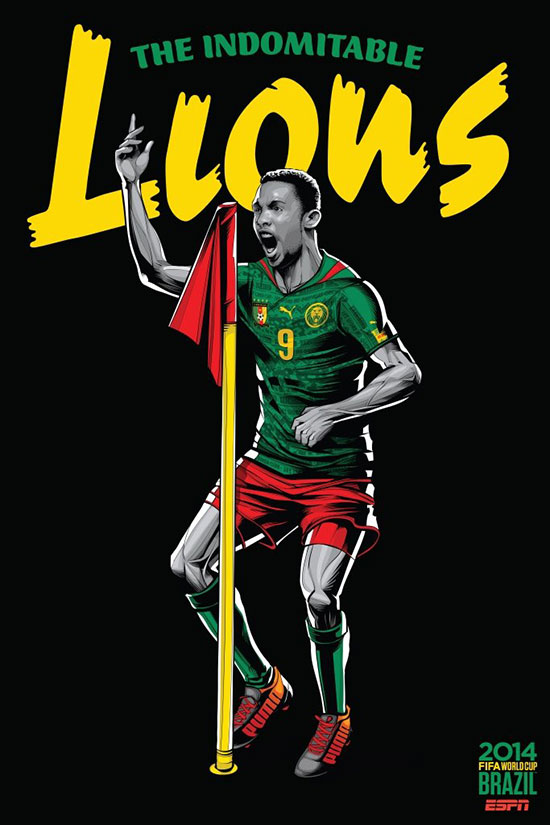 Chile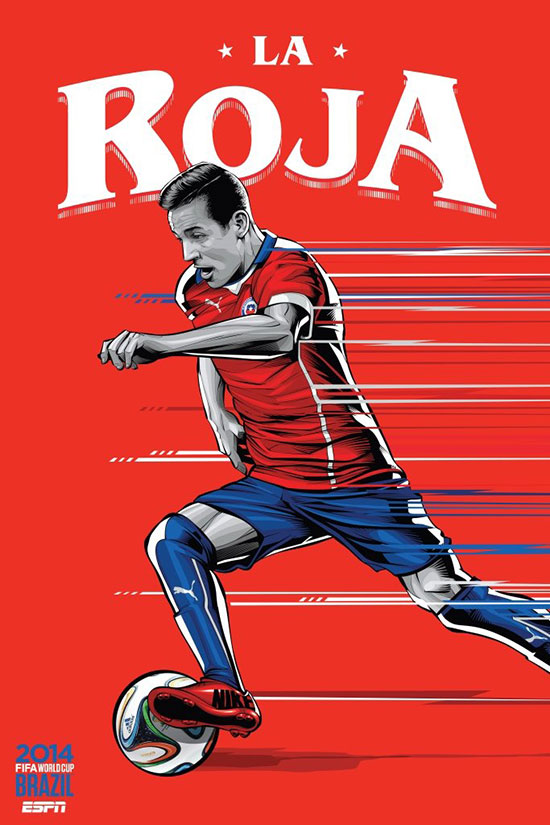 Colombia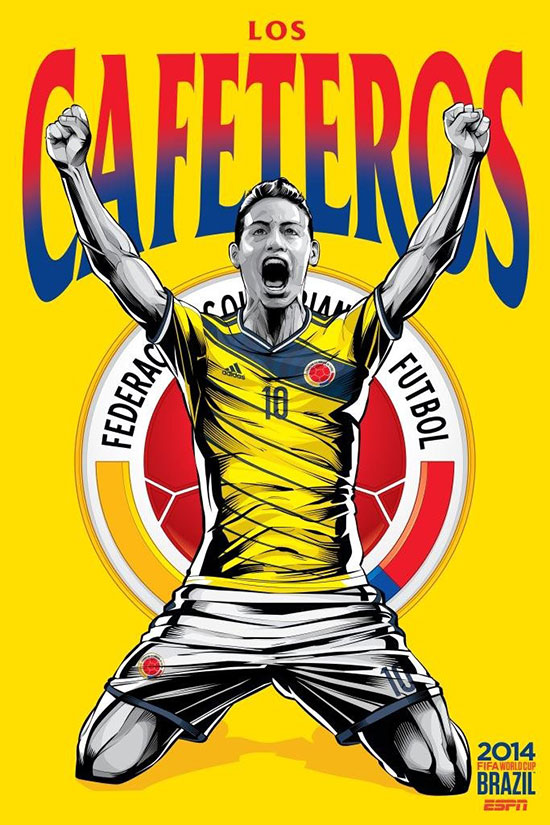 Costa Rica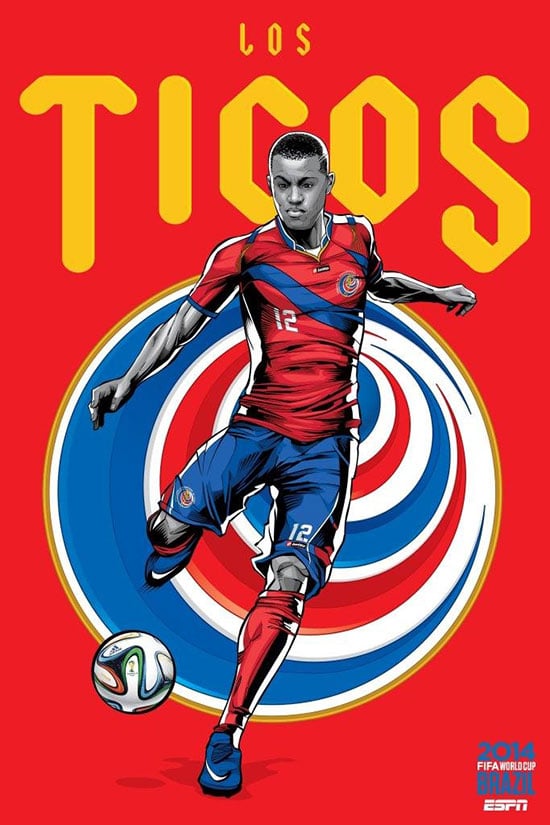 Croatia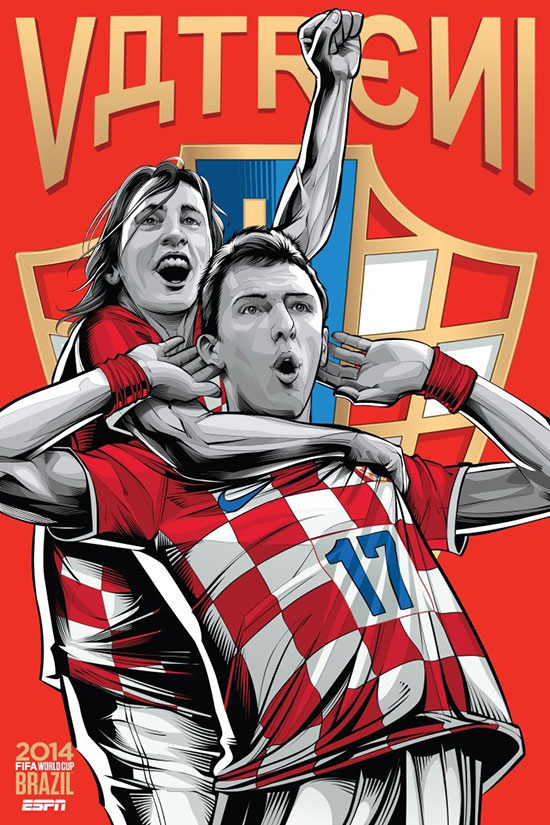 Ecuador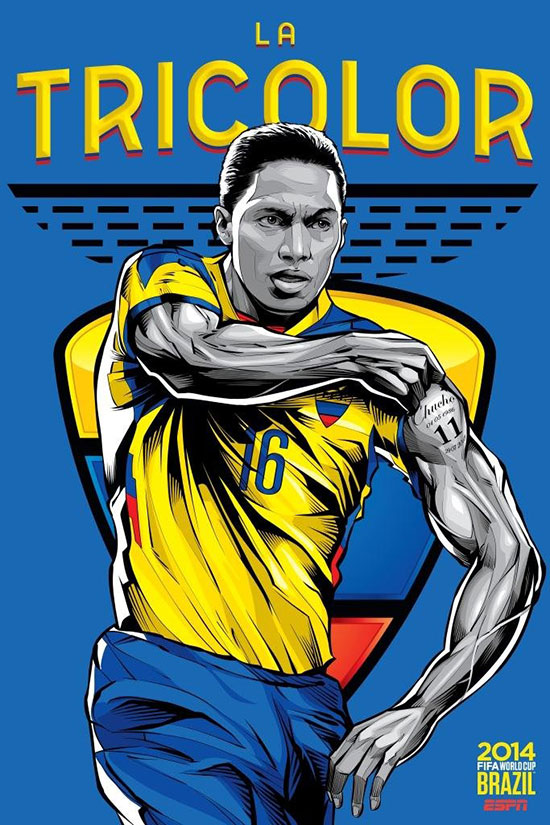 England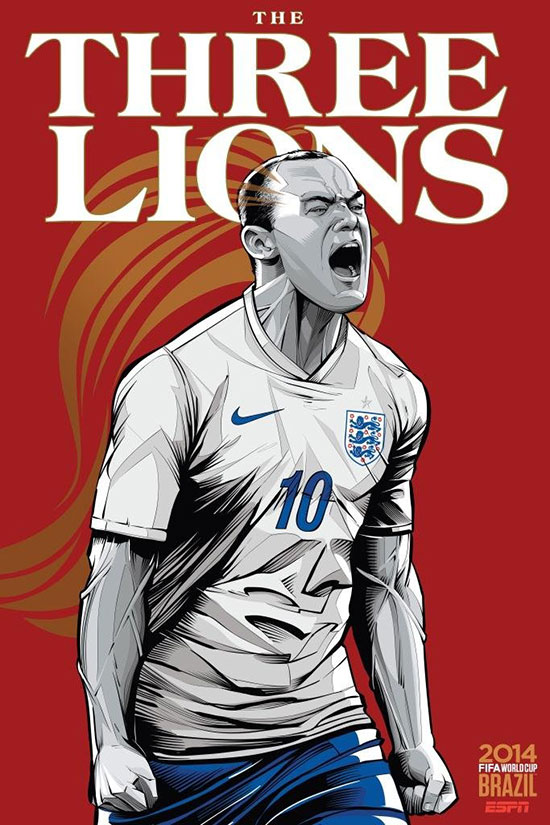 France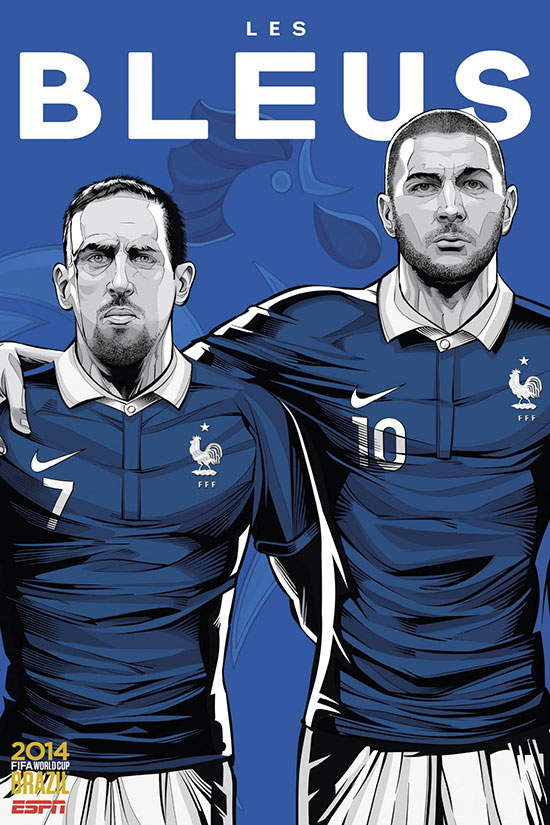 Germany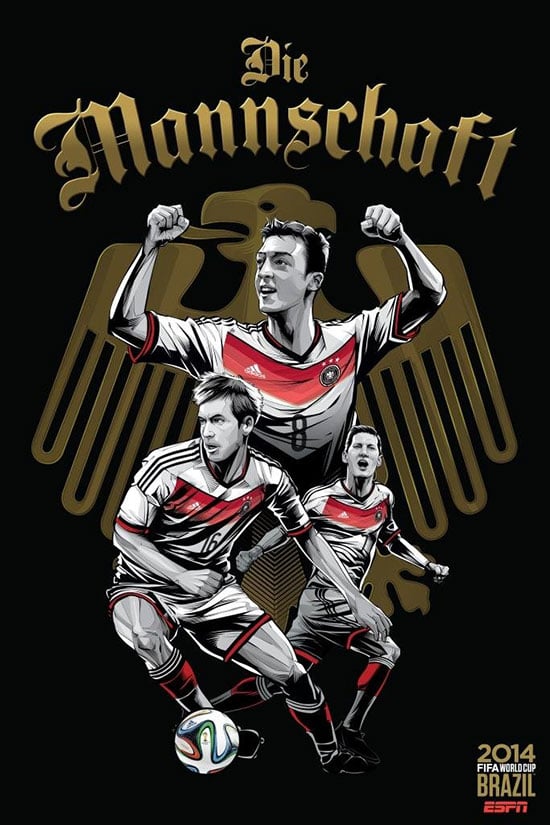 Ghana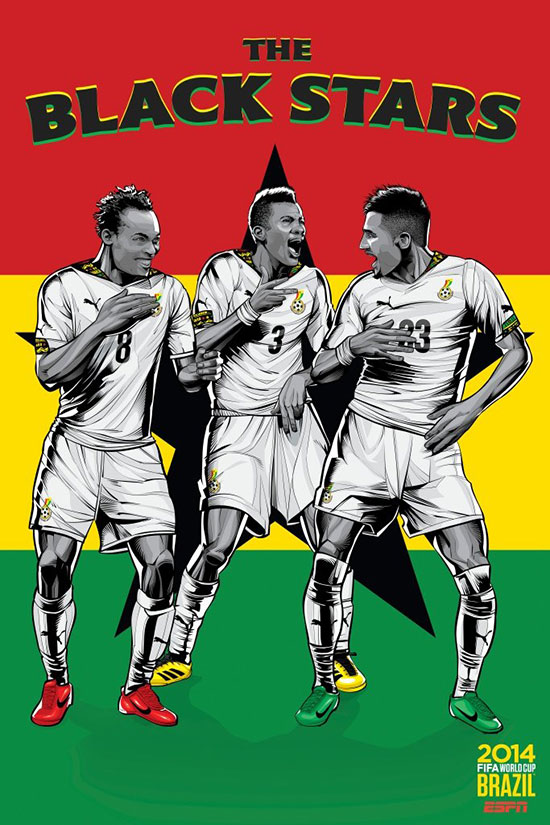 Greece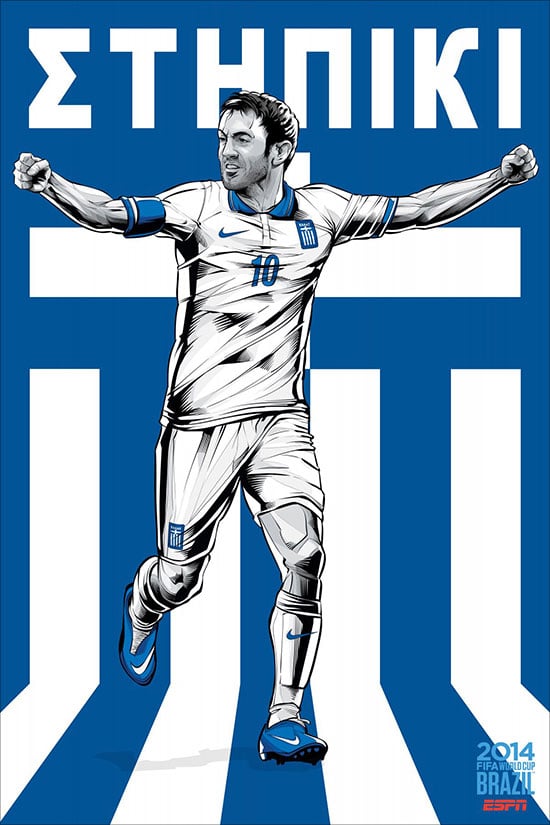 Honduras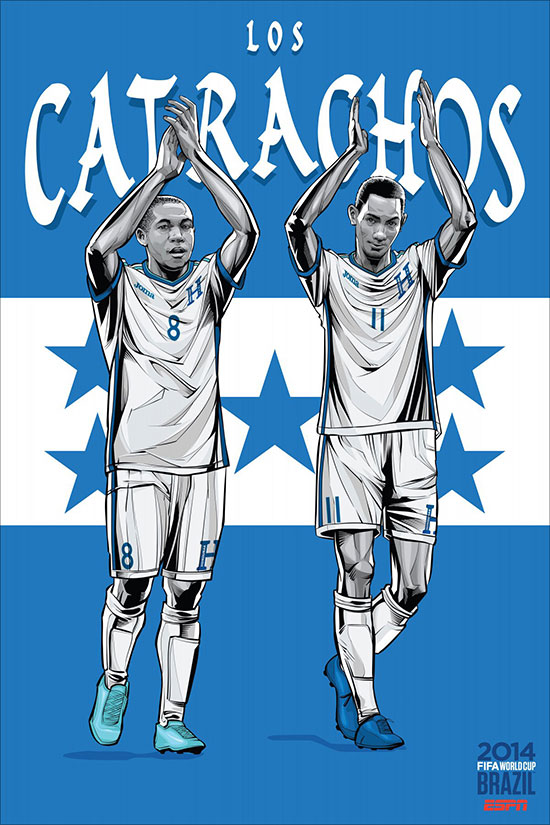 Iran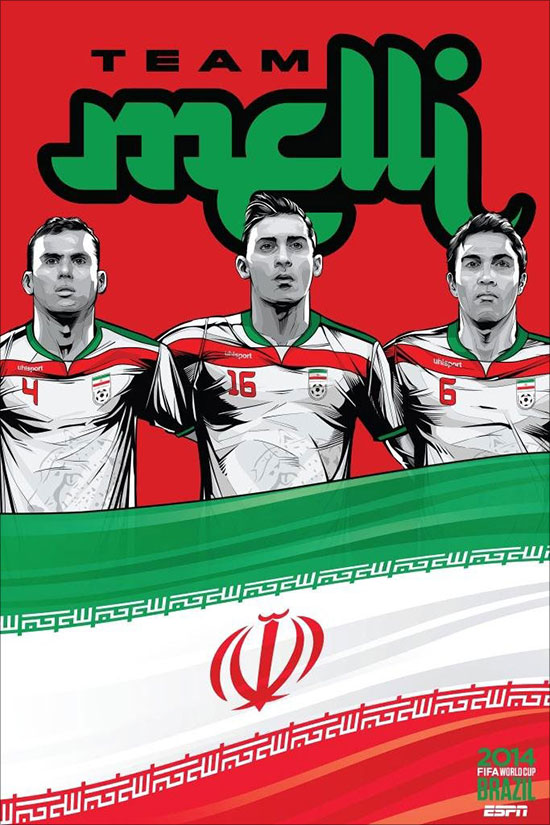 Italy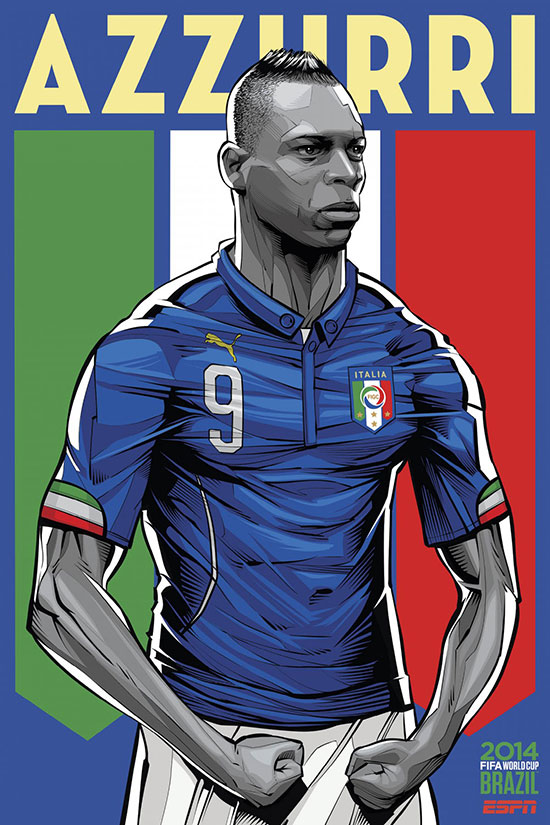 Ivory Coast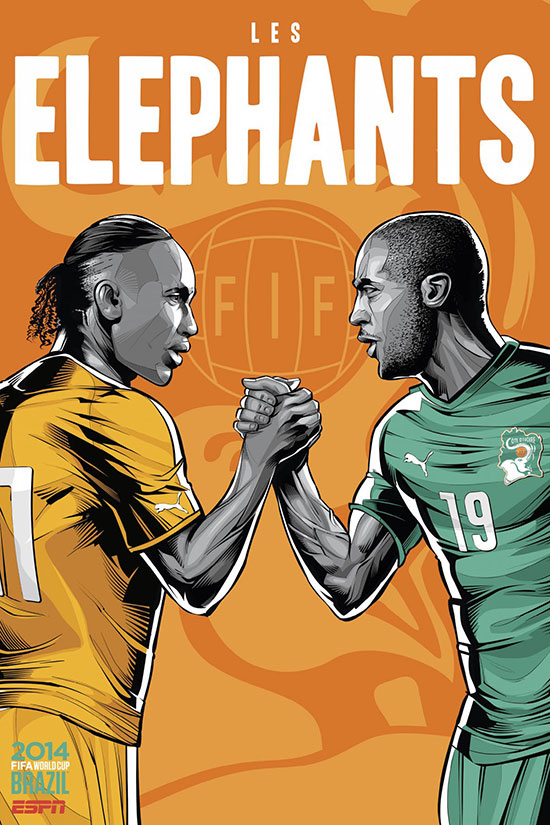 Japan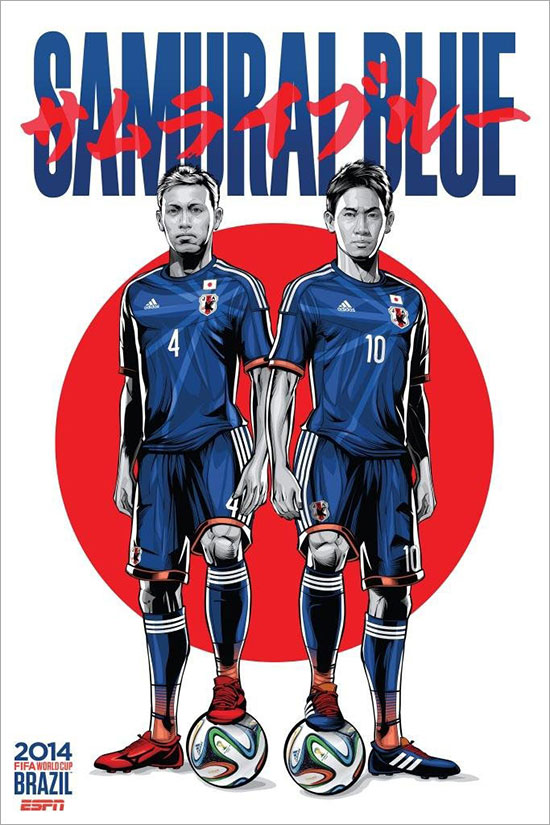 Mexico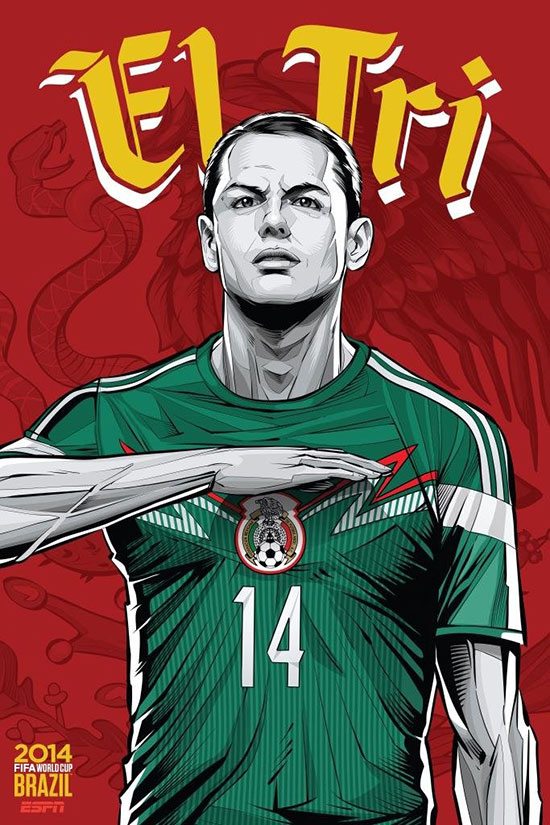 Netherlands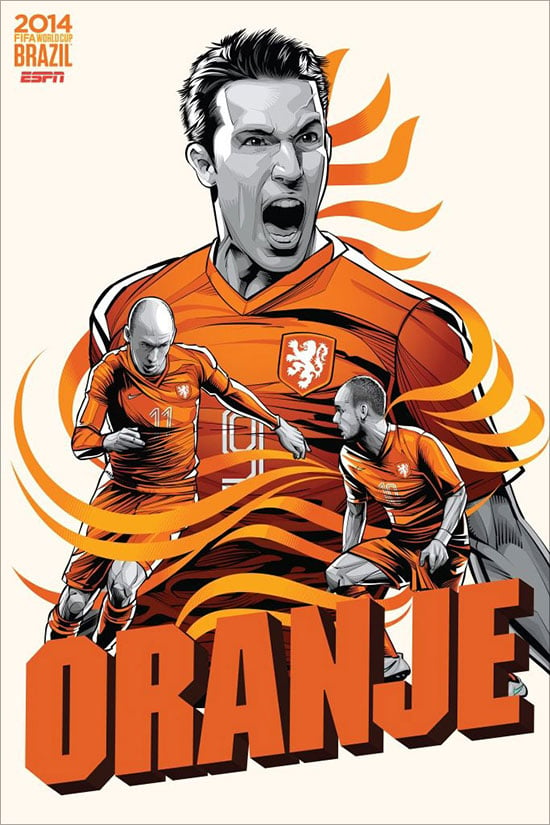 Nigeria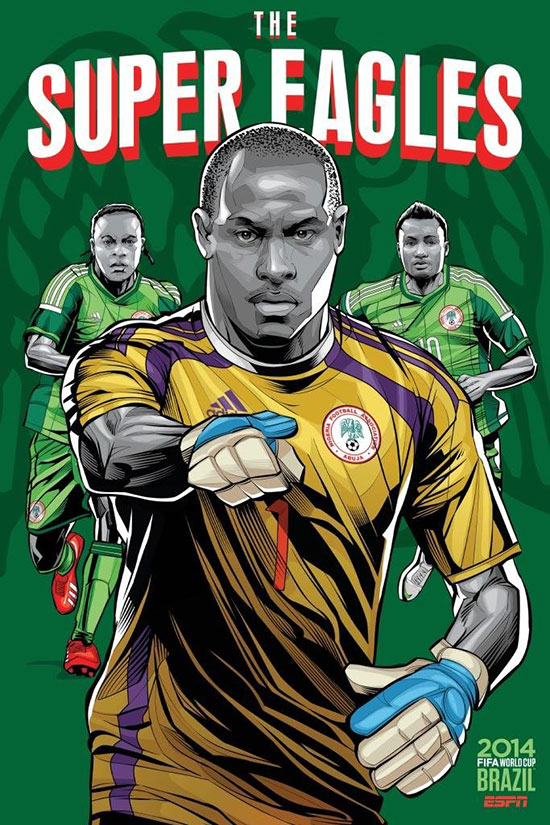 Portugal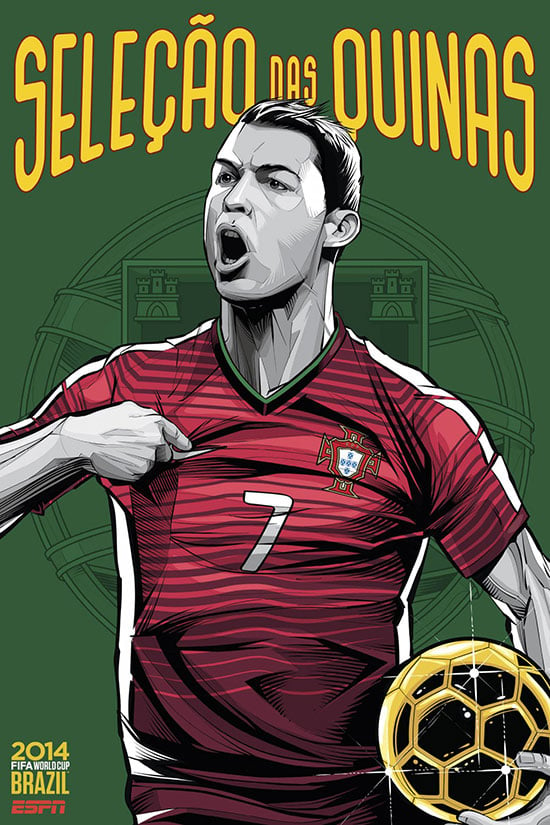 Russia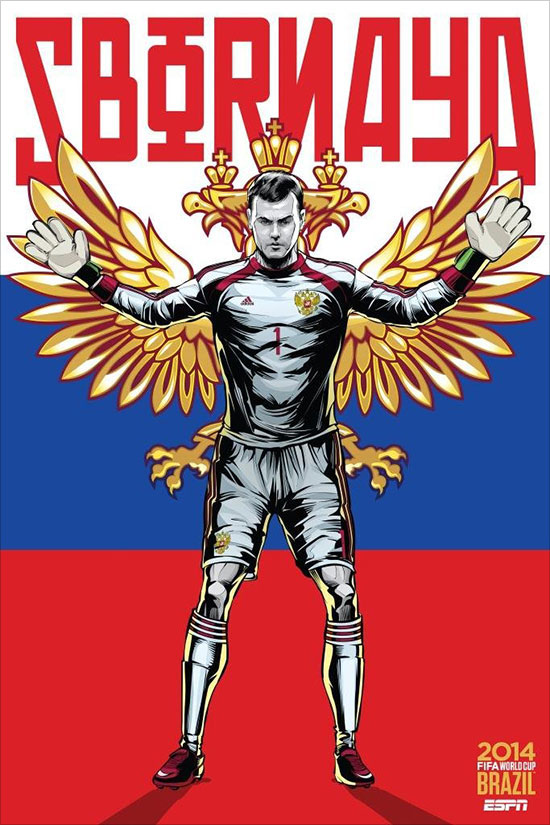 South Korea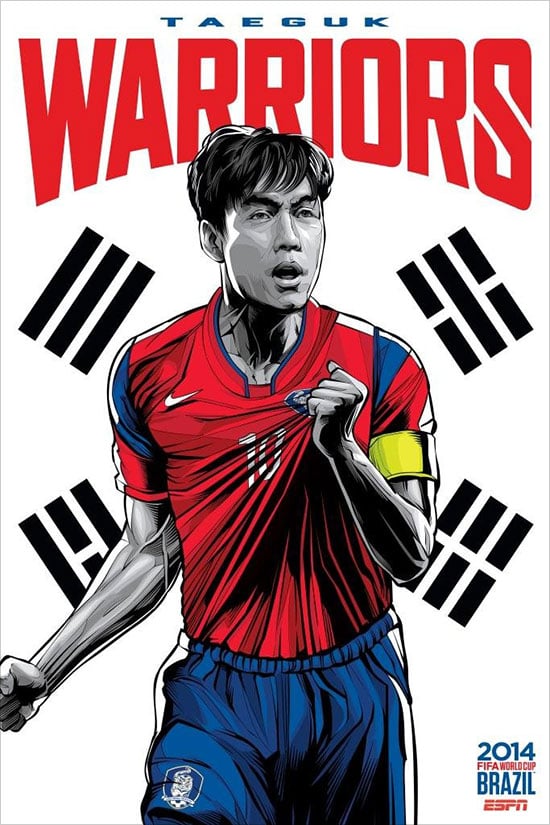 Spain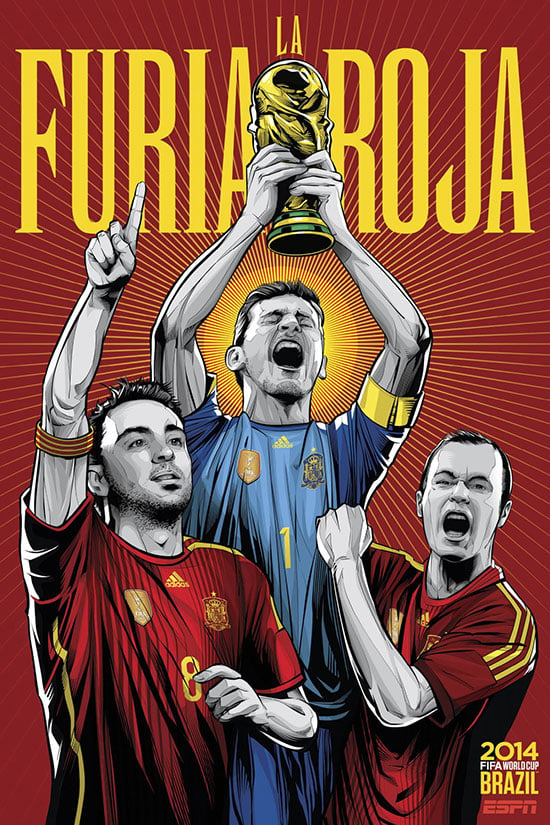 Switzerland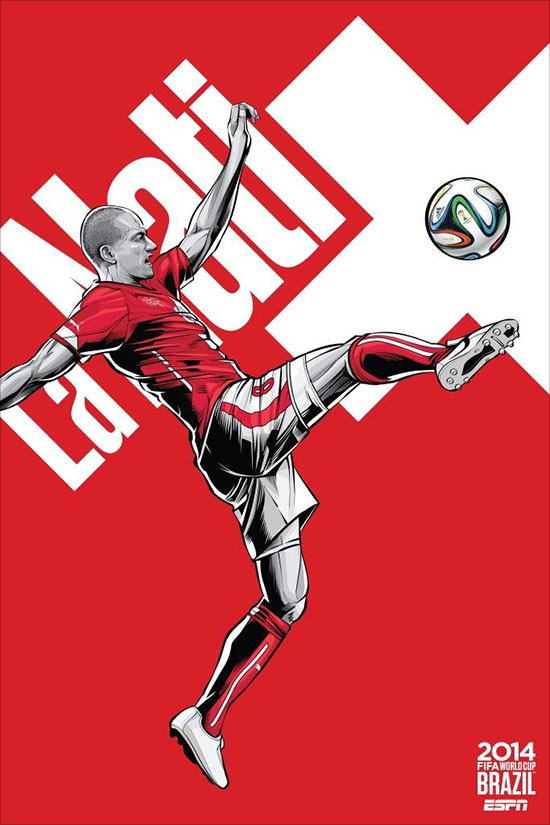 United States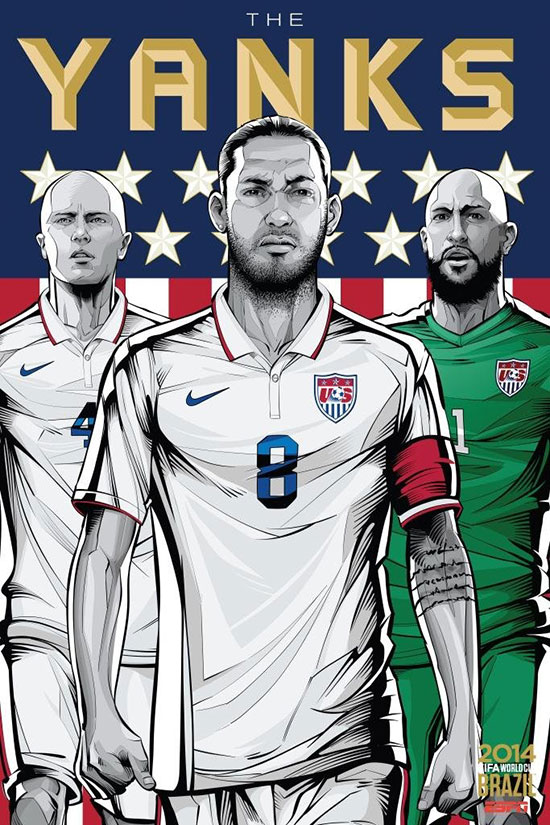 Uruguay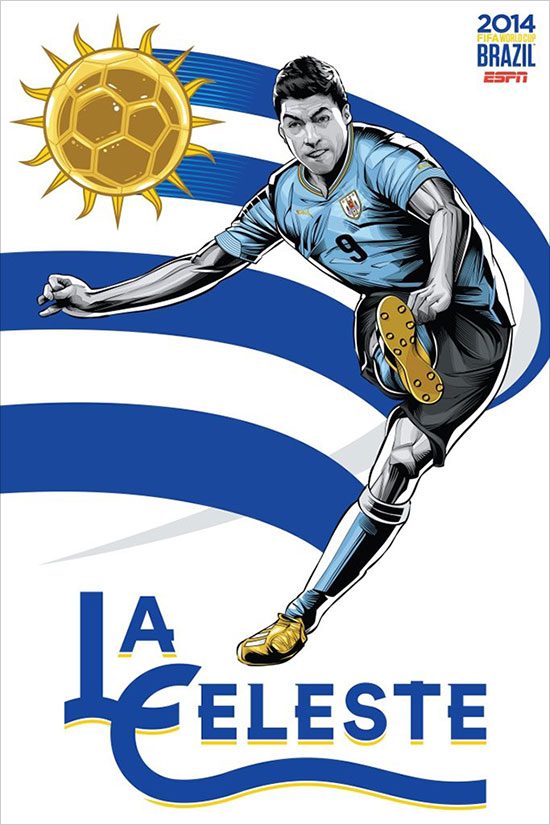 10 Interesting Posts for Graphic Designers