WordPress is one of the best content management software systems out there and this is why it has taken every segment under its wings. The blooming and promising eCommerce is no exception and the numerous WordPress eCommerce themes that keep coming up every other day are proof enough that WP is no less a market leader, here as well. However, if you notice carefully, you will find that most of these themes are integrated with WooCommerce, the most efficient and popular WordPress eCommerce plugin.
As per Wikipedia, 171, 000 retailers have adopted WooCommerce. This naturally translates into a high demand for responsive WordPress WooCommerce themes. Yes, you noticed right. It is not just WooCommerce but responsive design is also attached to it. Of course, you know why. No retailer can afford to ignore the growing number of smart phone users.
WooCommerce has many benefits over other eCommerce plugins. It is flexible and professional. It is also very simple to use and provides you with great analytics. Figures like total sales, date-wise sales, individual customer statistics, average order totals, and much more can be easily availed from it. And last but not the least, WooCommerce is free. Want to find out some cool WP themes with WooCommerce and responsive design? Just scroll down a bit and you will find out. Enjoy!
1. MagXP
MagXP is nicely integrated with the most popular and efficient eCommerce plugin WooCommerce. It can create a fantastic full-fledged store for you in minutes and invest it with all the necessary looks and functionality. In short, this $35 theme is a smart eCommerce template.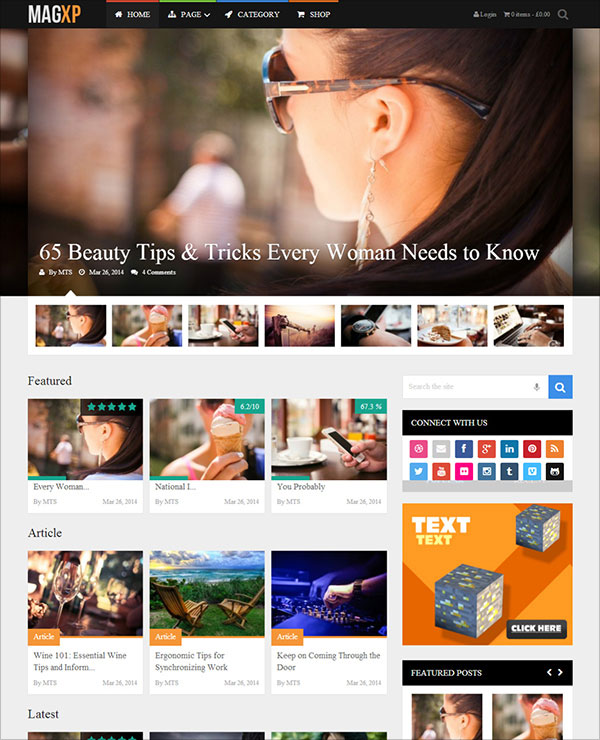 2. Zeon
Having lots of amazing features that aid the creation of your web store, Zeon is a premium eCommerce theme, priced at $44. This theme is nicely woven with WooCommerce and thus, you don't have to wait any long to start your business. Just bring Zeon home and you are ready to take off.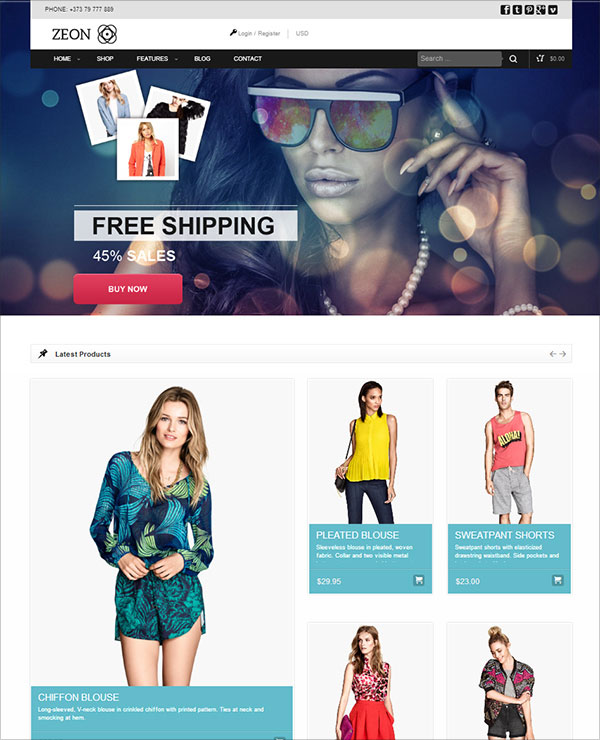 3. Nite
Nite is a great WordPress theme that features some very unique features. It is very catchy, responsive and well integrated with WooCommerce. The theme gives you all the options to start a cool store so that you can sail smooth and satisfy your customers.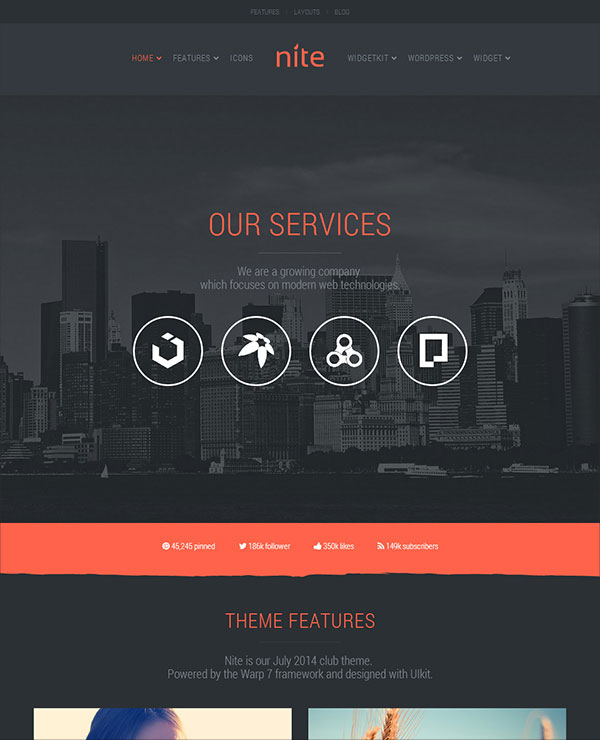 4. FrontPage
FrontPage, from MyThemeShop, is a WooCommerce-ready and fully responsive WordPress theme that can function as a superb store. This $35 theme is very flexible, comes with 6 different homepage layouts and lots of modern features that make online store operation a cakewalk.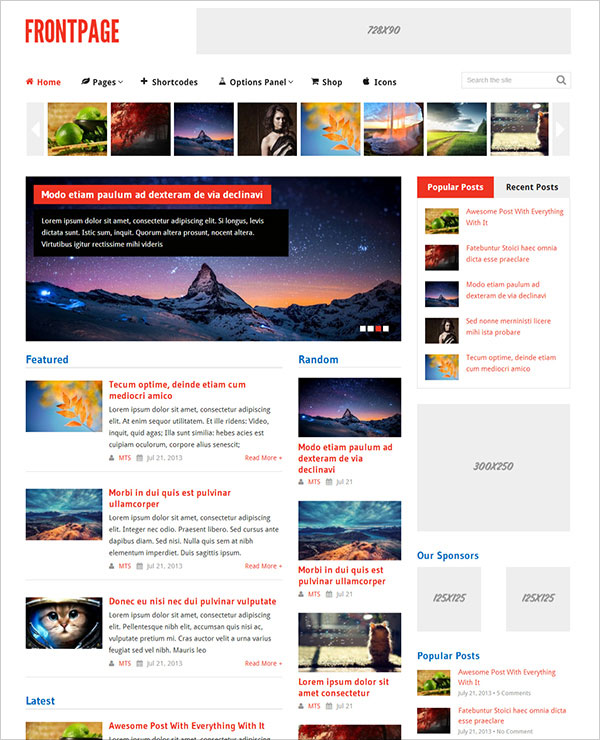 5. Paris
The $49 Paris is dedicated to the travel and hotel niche. This premium responsive WordPress theme with WooCommerce has been created for holiday houses, bed and breakfasts, hotels and agritourism industry so that they can sell their services. It is very easy to setup and use.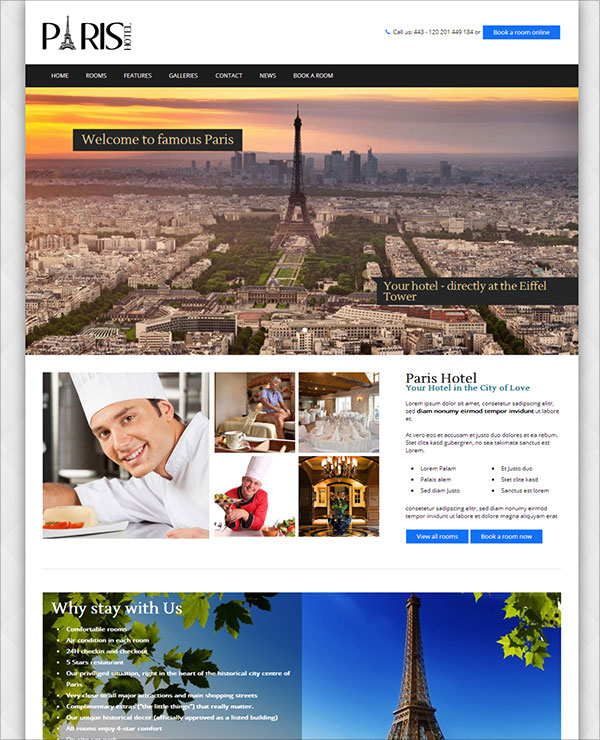 6. Real Estate
Real Estate is a responsive WordPress theme meant for businesses that deal with housing and properties. It comes with a nice and clean design and adds special integration features like property info, photos, Advanced Search, Google Map with property location markers, etc. The theme is quite efficient and helps you gain a good foothold in the market.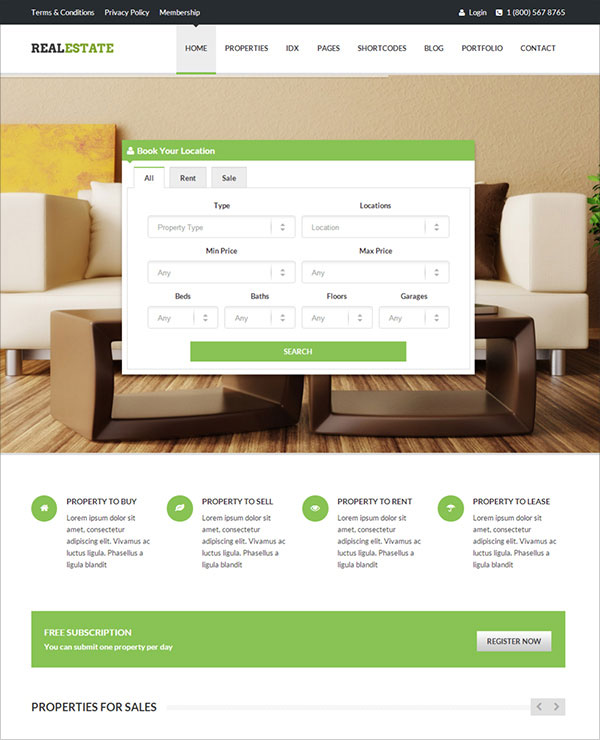 7. Venbiz
This is a very high-performing WordPress theme that carries a good number of useful features and is also customizable to a great extent. Priced at $29, the template is quite effective in helping you sell yourself. You will find this out immediately after you take a test drive.
8. Food A Delicious
Food A Delicious is a WooCommerce theme that caters to food, hotel and restaurant blogs and stores. Priced at $55, it offers great colors combination and carries a very clean and professional look. The theme is very friendly and offers you support throughout the operations.
9. Alerion
This RocketTheme merchandize is very efficient and engaging. It comes with parallax effect, nice design and many other amazing features. The theme is compatible with WooCommerce and you can easily set up a store with its help.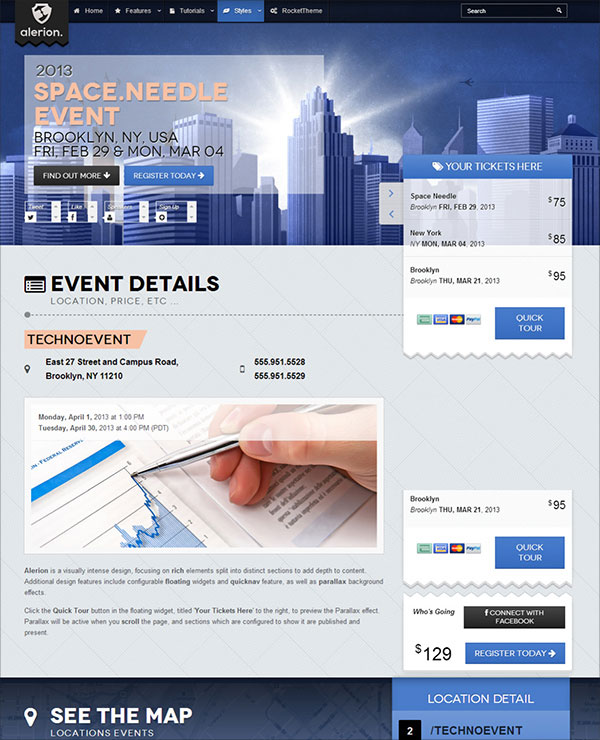 10. Classifier
Classifier is a classified ads theme. It is very competent and carries compatible features that help you develop a website in which you can add your ads, renew your ads, delete your ads, or add or modify multimedia files to your ads. The theme is WooCommerce-ready and hence, you will find it super easy to operate.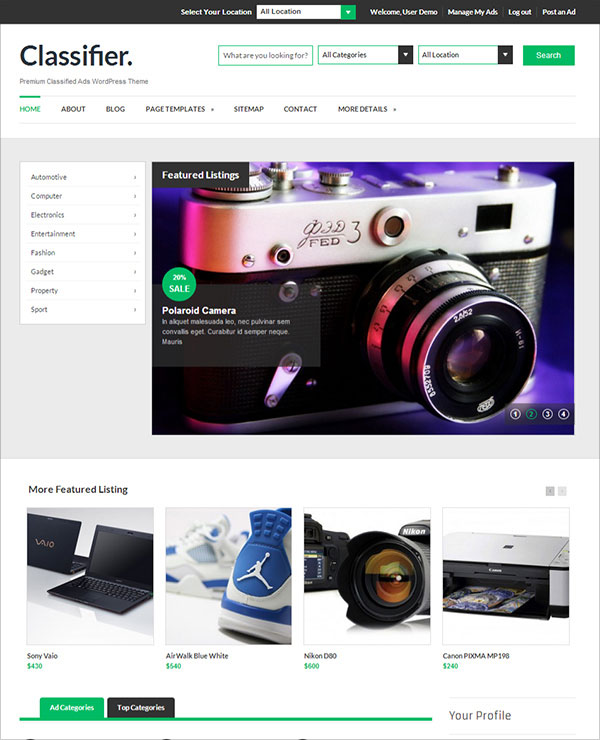 11. New Vision
Here is an engaging and easy to use WordPress theme that offers a completely responsive framework. The theme is very compatible with new age features and plugins like WooCommerce. With it, you can easily setup your shop and start earning.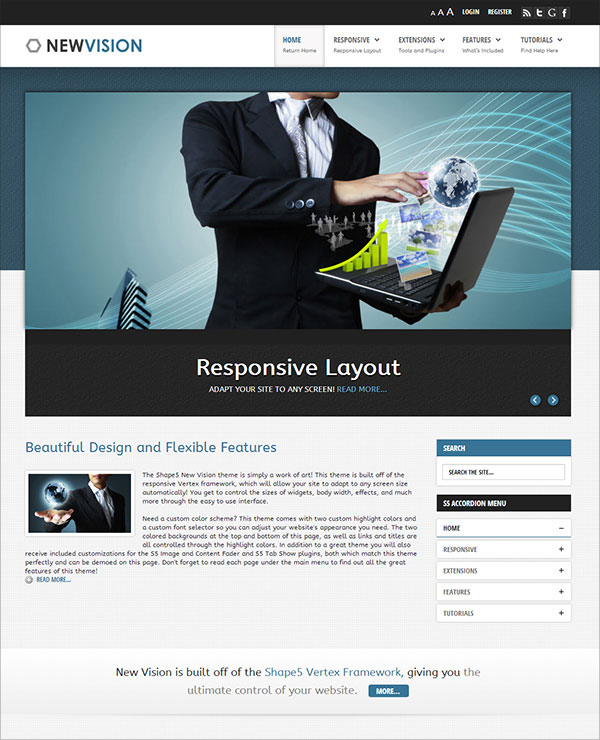 12. Digit
Featuring a wide screen layout, optionally fixed navigation, modern and animated circle stats and lots more; Digit is a theme that can work wonders for your shop. It is very modern and can easily gel with the most popular and efficient plugin WooCommerce. So, go for it.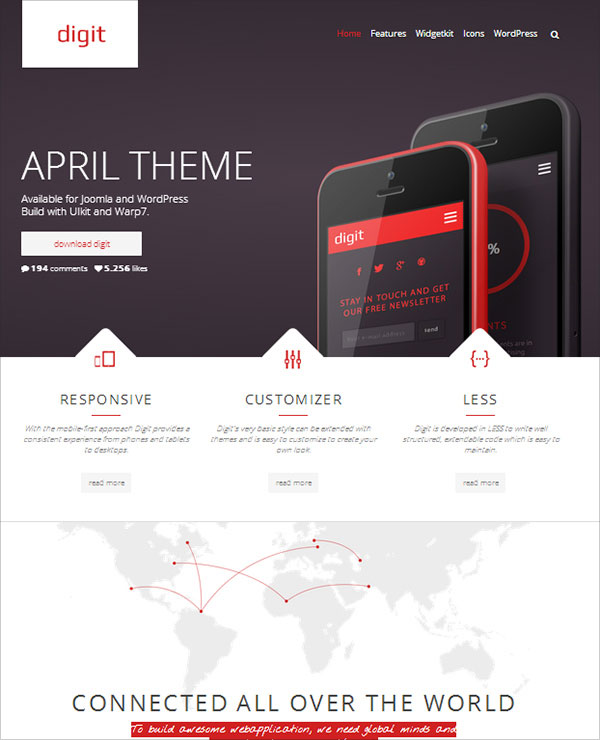 13. App Theme
Through this theme you can bring your app or other creative work under the spotlight and also sell it. App Theme is a lightweight, responsive app WordPress theme that comes with a wide-range of options through which you can make your site unique and saleable.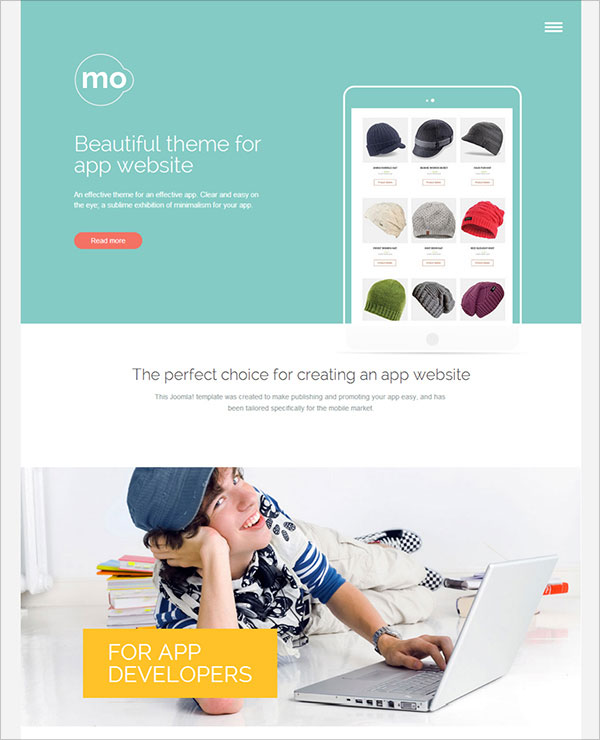 14. Creativo
Creativo is a super simple but amazingly efficient WordPress theme loaded with more than 200+ Theme Options. The theme is ready to gel with WooCommerce and can be easily customized by anyone, without having to know any coding at all. We are sure you would like it.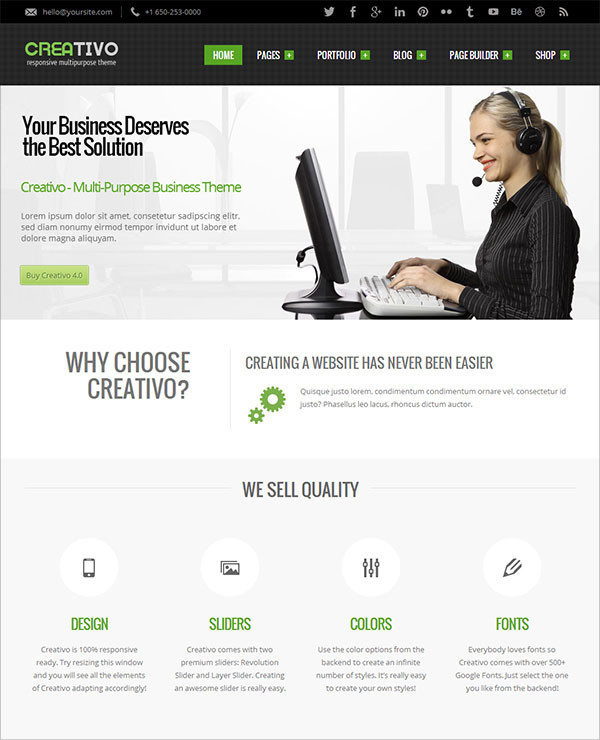 15. Repose
Repose, from MyThemeShop, is a flexible, multi-format WordPress theme that is ideal for an online store as it is WooCommerce ready. The theme is valued at $35 and comes with all the necessary features one needs to impress customers and search engines.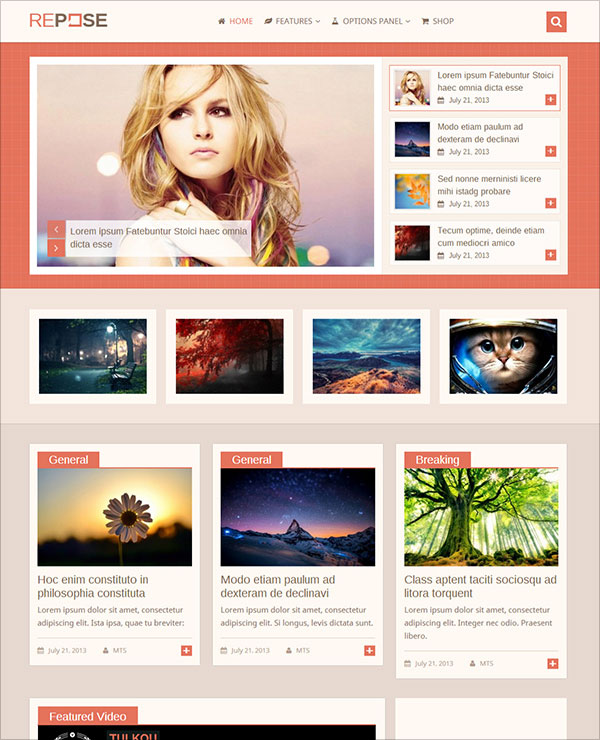 16. Carell
The $45 Carell is a premium Car Dealership and Real Estate WordPress theme. It is an amazing two-in-one package through which you can make good business and provide quality service to your customers. The theme is also ready for WooCommerce which makes it simply irresistible.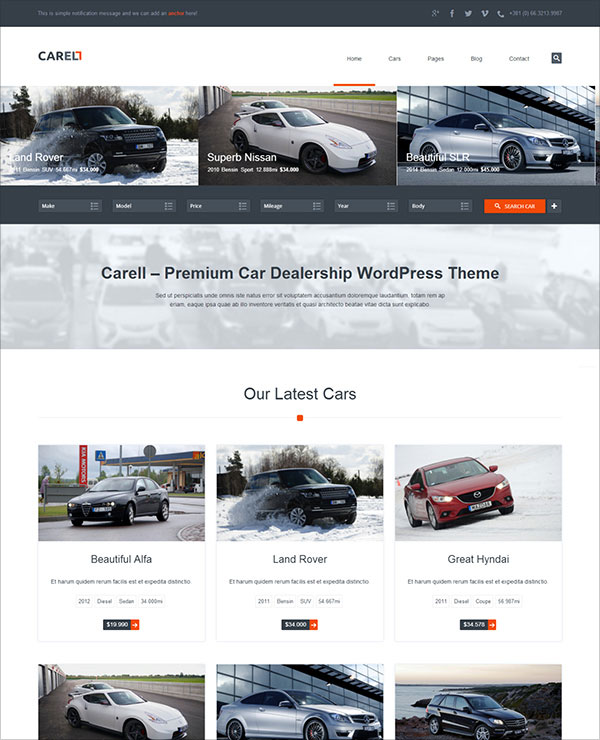 17. Paradigm
Paradigm is a very dynamic and competent theme. It carries a rich infusion of elegant, transparent visuals with a contemporary design frame. Priced at $49, the theme is a nice combination of aesthetics and functionality which looks all the more enticing when viewed in connection with its WooCommerce readiness.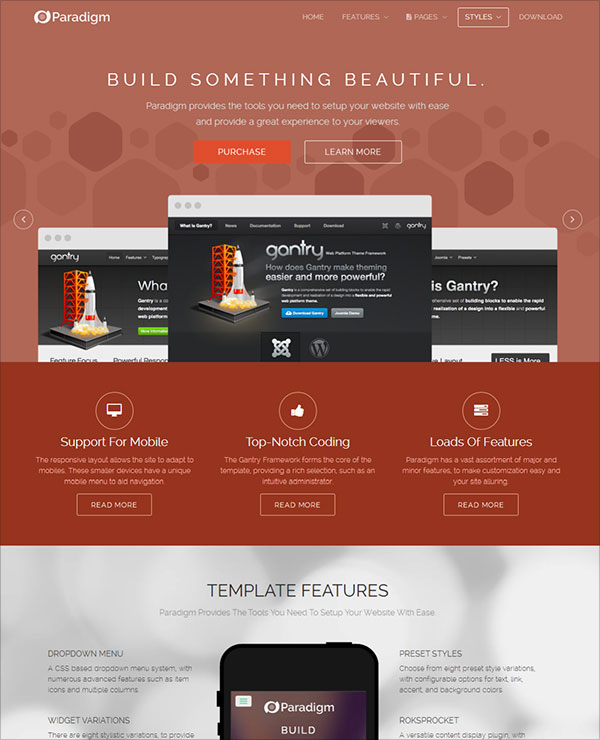 18. Genis
The $29 Genis is a cool Corporate WordPress theme which is fit for business, portfolio and other organizations, such as school or community. The theme is very neatly laid-out and helps you design things in the best possible way so that your customers feel at ease and can shop to their heart's content.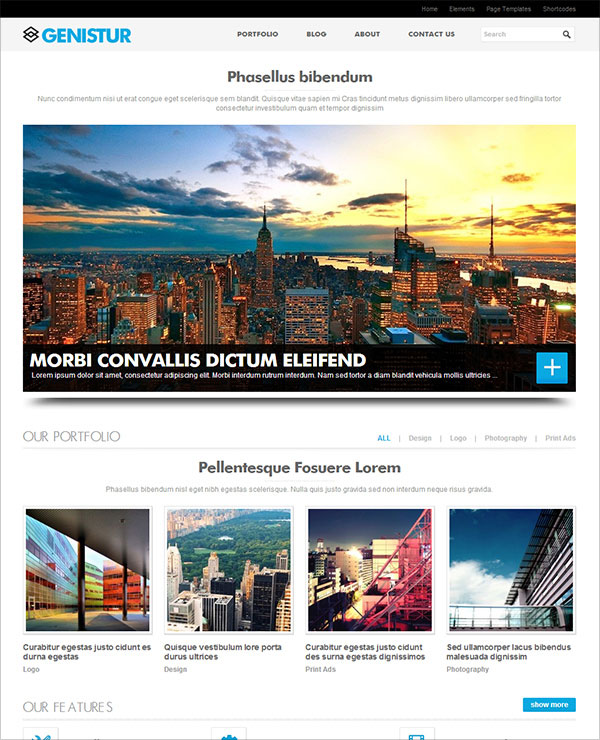 19. Music State
Music State is for bands, musicians and all those in the music industry. It is well integrated with WooCommerce and BuddyPress functionality. Through this theme, you can present your work, connect with your fans and also earn money by monetizing your melodious merchandize.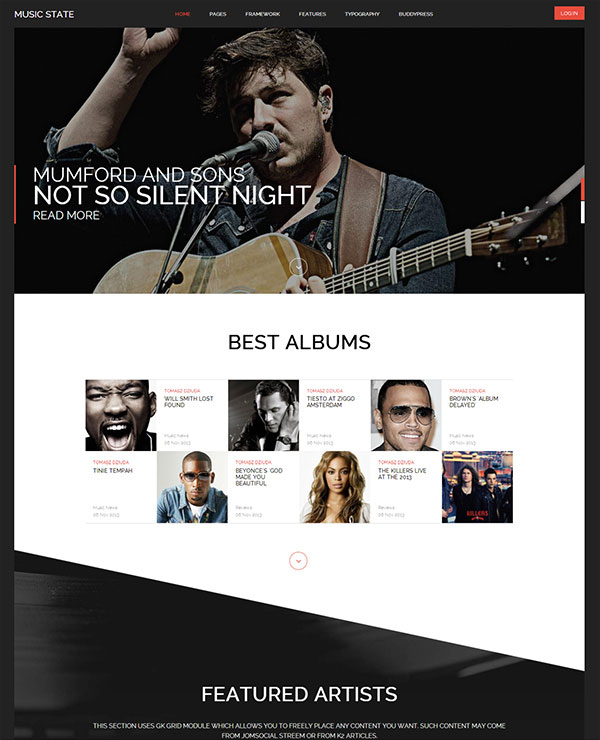 20. Traveler
If you want to run a magazine website related to Travel, City Portals and Lifestyle in general; Traveler is the theme for you. It features a Home page article slider, video widgets and lots more. You can also sell your services as the theme is customizable and open to be used with WooCommerce.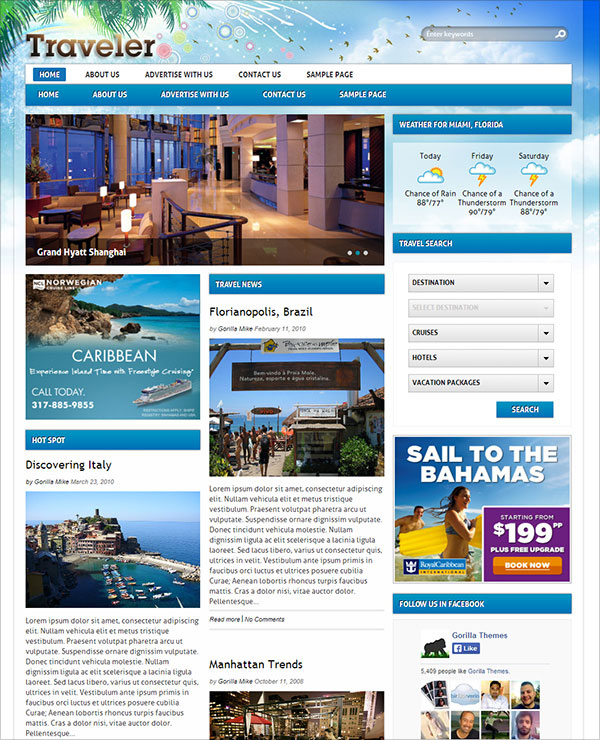 21. Foundation
This one page theme is best for freelancers and small business owners as it has been designed keeping their needs in mind. The theme features 7 unique post types and a great user experience. It is WooCommerce ready and offers you best service at all viewing platforms.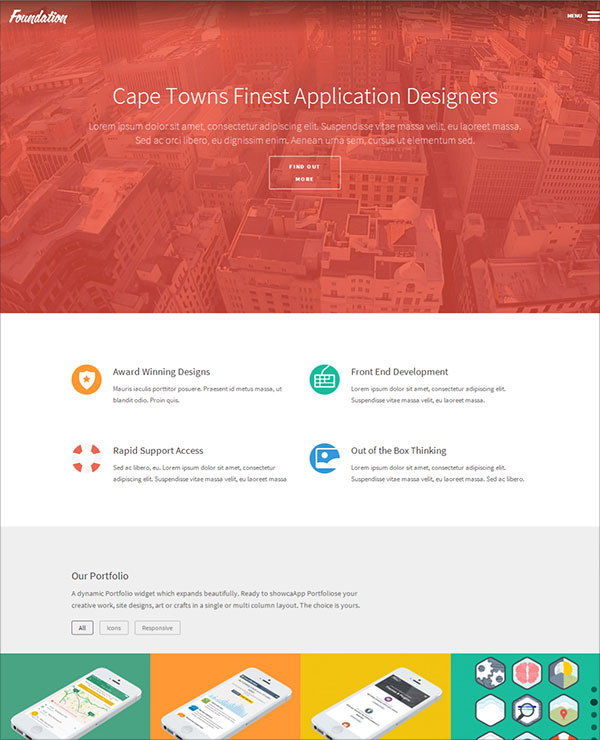 22. Mugen
The $59 Mugen is a flexible eCommerce WordPress theme that is built with a long list of amazing features and customization alternatives. It is nicely integrated with WooCommerce and brings for you all the power and ease this efficient eCommerce plugin bears.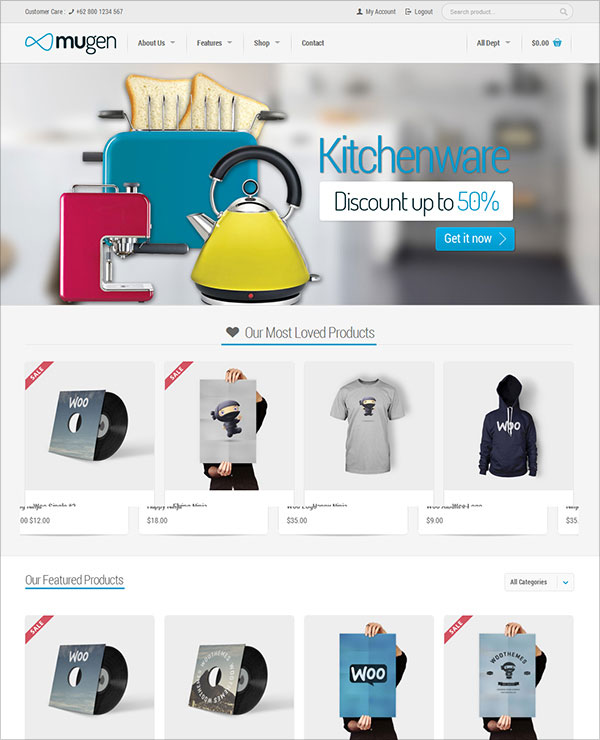 23. Logo Designer
The $39 Logo Designer is a responsive WordPress theme which is a great template for creative professionals. Its clean design and minimal layout give the best exposure to your work. Since it is well affiliated with WooCommerce, the theme can easily give you the best eCommerce store in the entire world.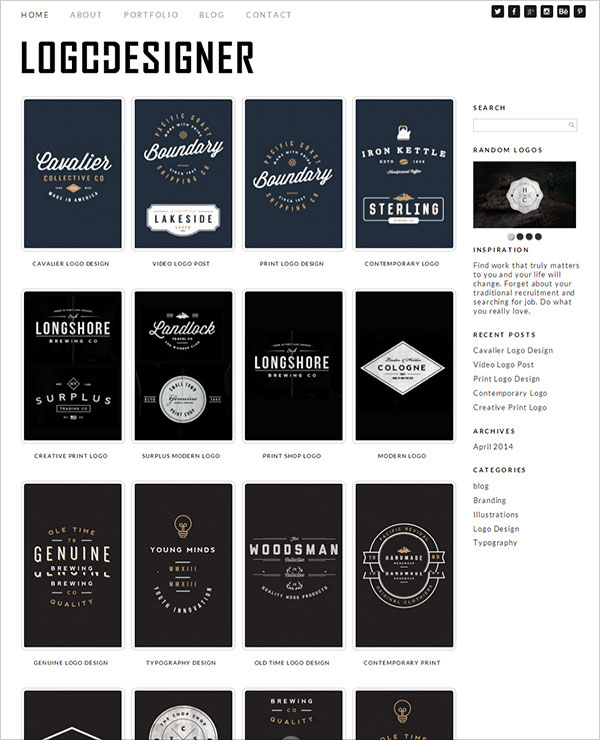 24. Ameritage Medical
Are you a doctor or medical professional looking to sell your services? Go for Ameritage Medical. It is a crisp, clean and corporate theme with great customizable color scheme. The best thing is that the theme also gets along comfortably with WooCommerce.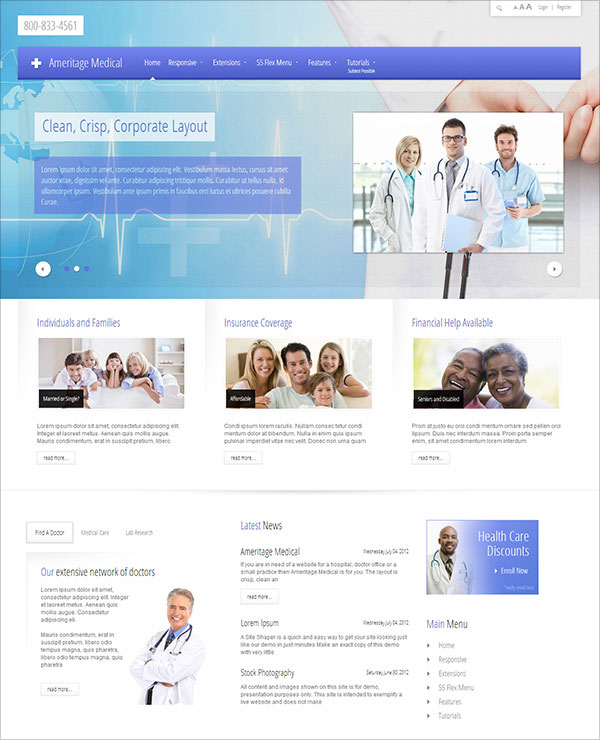 25. Digita
Digita is a $55 multipurpose WooCommerce theme. It is very clean and simple with a long list of useful features attached firmly so that you get all the raw material that is needed to build a bright and brilliant shop. You will have an excellent time with it.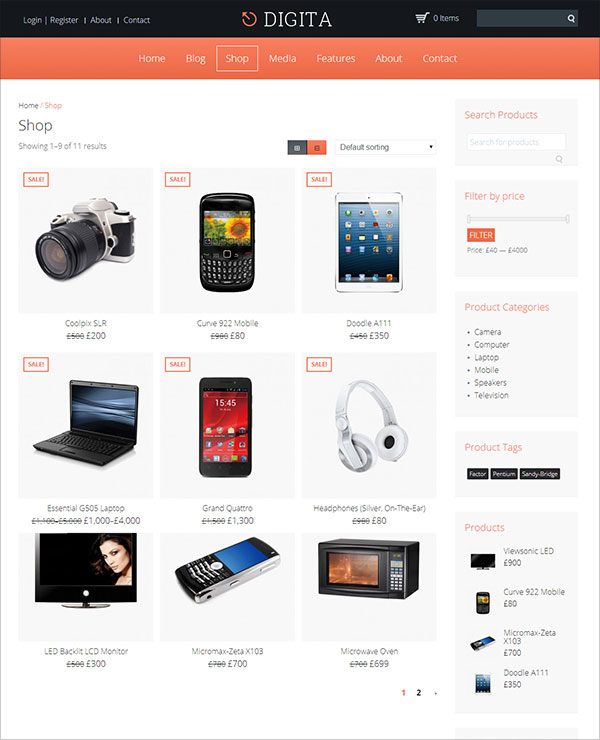 26. EstateExpert
EstateExpert, as the name suggests, is an eCommerce theme for real estate business. It is loaded with a responsive layout and also carries a special Property type listings. The theme is priced at $79 and the best thing is that it can work with WooCommerce without any trouble.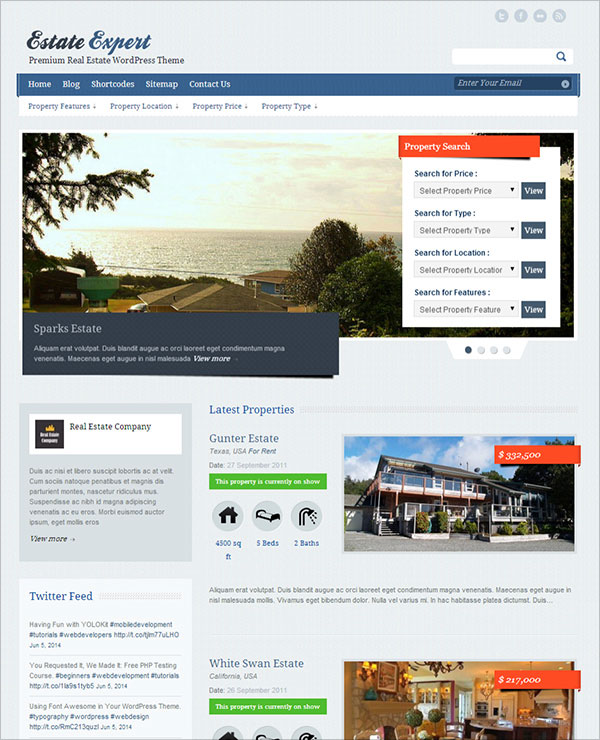 27. Arloji
Arloji is a very smart and hefty eCommerce theme that has been designed to make your small business look big, established and reliable. This $79 theme is well integrated with WooCommerce and provides the best showcase to your products so that customers feel compelled to shop.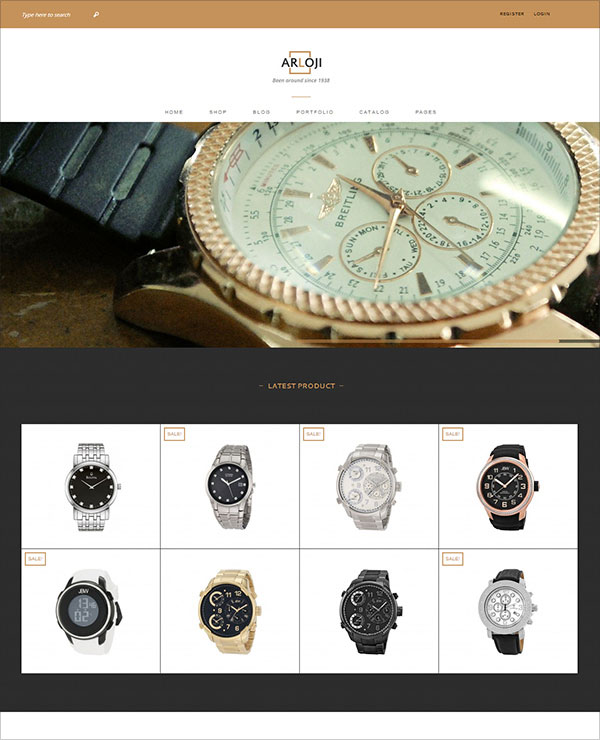 28. Hexeris
The $49 Hexeris is a beautiful and versatile theme with rich stylistic elements that energize your content in an incredible manner. This theme is a fine blend of design and performance. It is also compatible with WooCommerce and hence, a fine choice for your eCommerce project.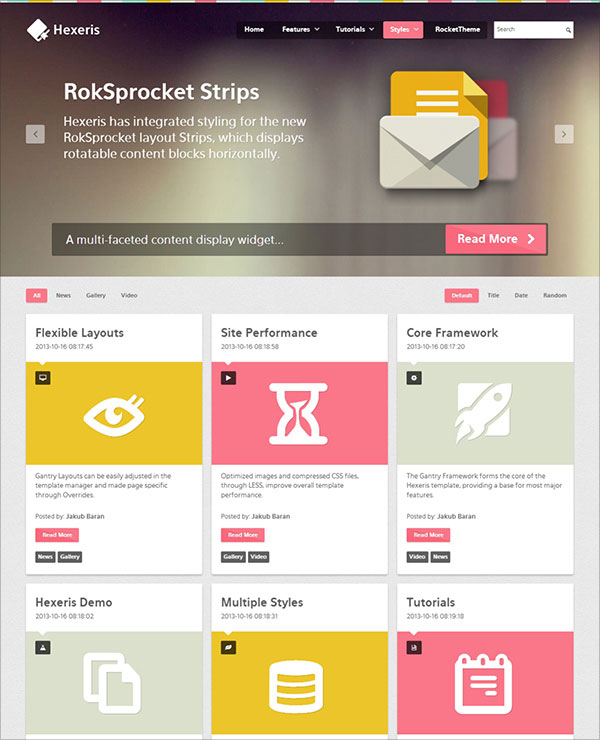 29. Splash
Splash is a review based theme that is also compatible with WooCommerce. It lets your customers review and rate your products or services, all using the built-in review feature. This $35 theme is also very flexible and comes loaded with the best of modern features.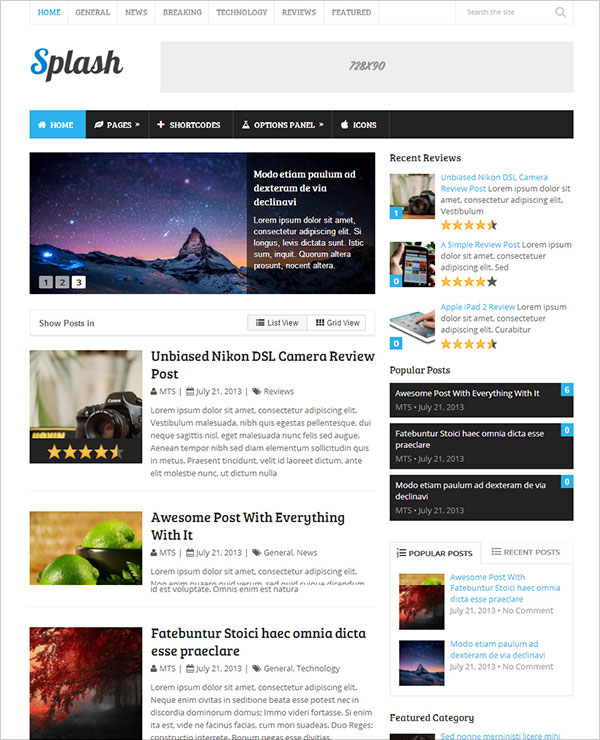 30. Main Street
Main Street is a cool WordPress theme dedicated to the Real Estate niche. It is very dynamic and comes with a completely responsive and customizable layout so that you can tailor it to your market needs. The cherry on the cake is that the theme is WooCommerce friendly.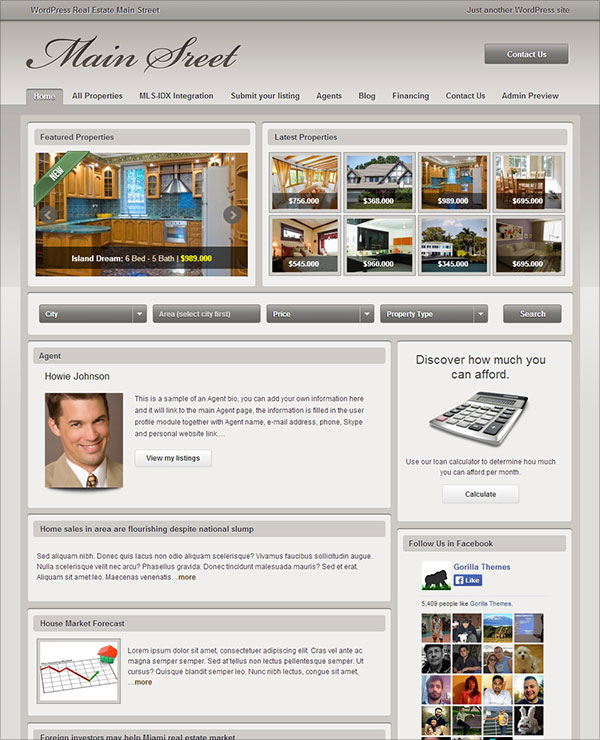 31. Emma Smooth
Emma Smooth is a head turner as it focuses on imagery and articles. The theme is very easy to operate and you can manage it in simple easy steps. The template can be also turned into an eCommerce store as it is very receptive to WooCommerce.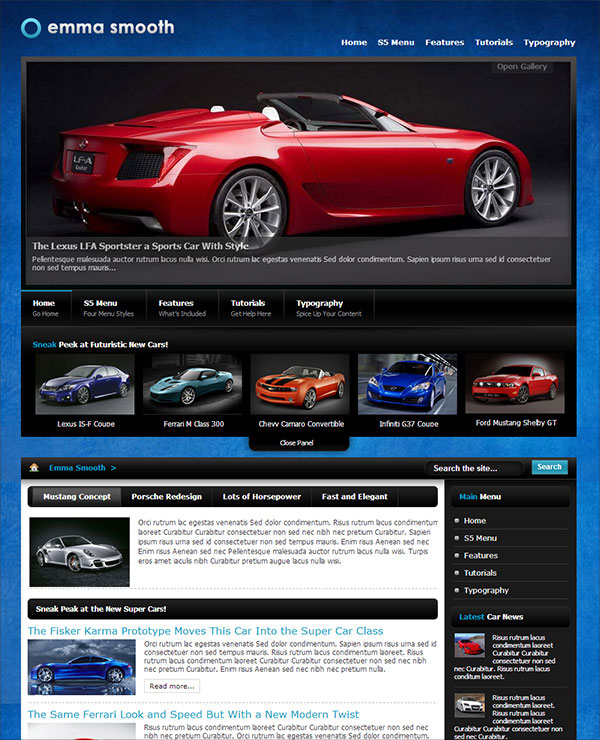 32. Hex
The $$9 Hex is a professional and highly customizable theme from MojoThemes. It is very simple to use and gives you a super interactive platform through which you can sell and connect with your customers. The theme is also compatible with WooCommerce and thus, there is no need to worry at all.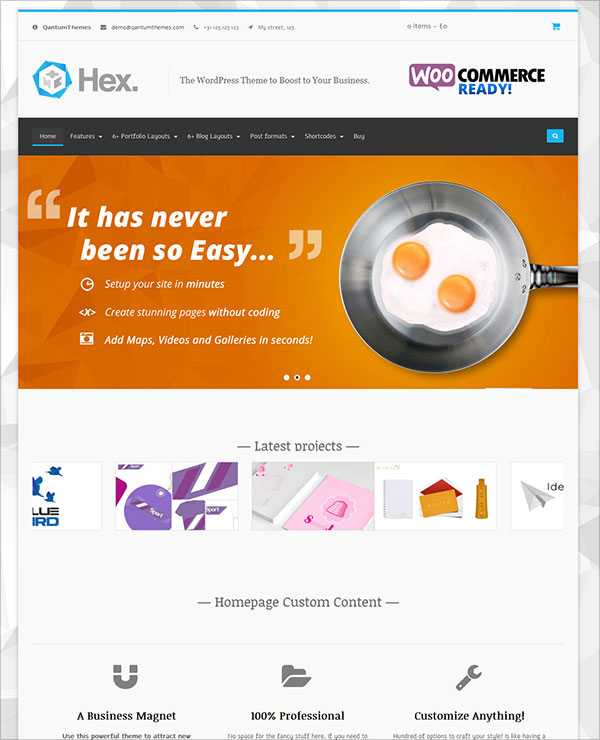 33. WokeyStore
WokeyStore is a $55 eCommerce theme that is very modern, responsive and minimal. This eCommerce theme can create a web store for you in no time. It loves WooCommerce and thus, becomes all the more coveted when you look up to it as an eCommerce template.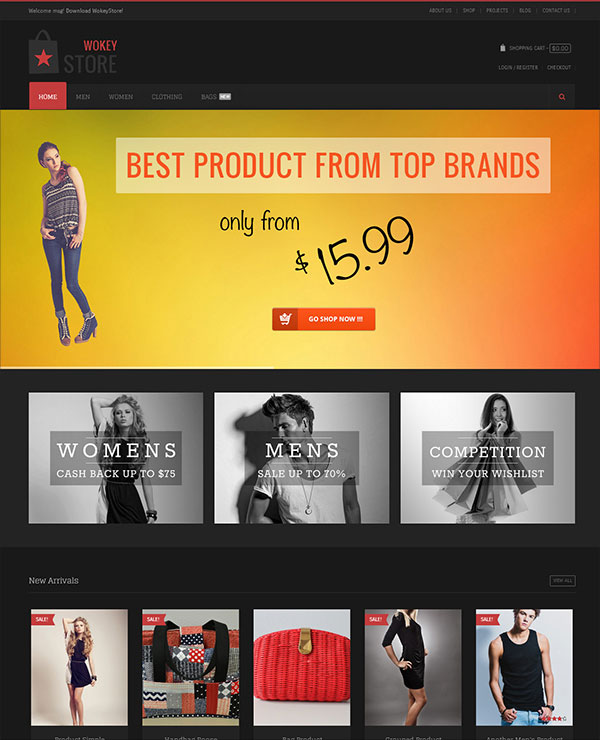 34. Deross
The $29 Deross is a wonderful WordPress theme through which you can display your work/products/services in a clear and catchy manner. The theme is very customizable and you can team it up with WooCommerce to get your dream online shop.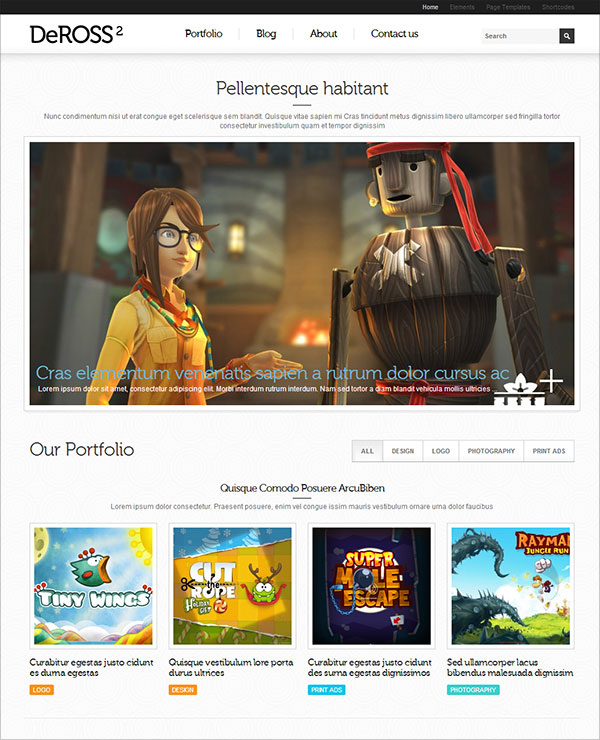 35. Gather
Want to open a web shop that is elegant, customer friendly and cool? Go for Gather. This minimal and fully responsive eCommerce theme is ready for WooCommerce and lets you sell your products in the best possible manner.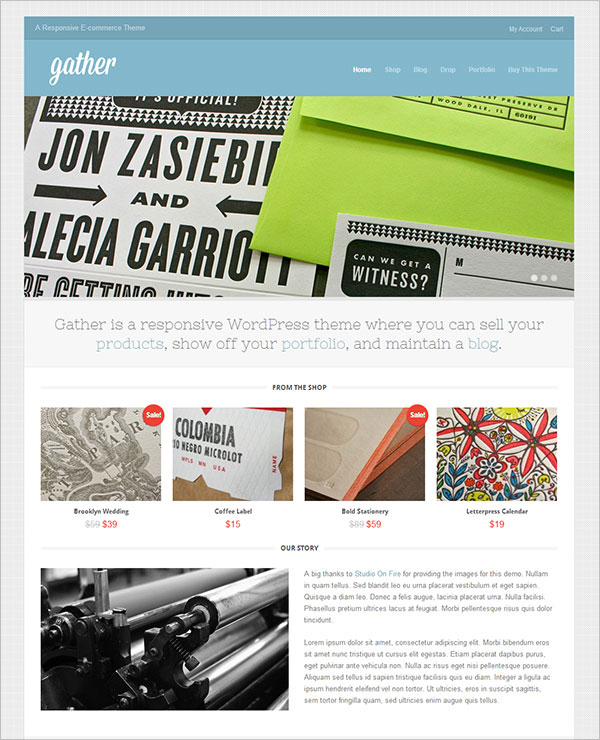 36. CleanOut
If you want to open a shop related with software or a mobile app then CleanOut is the right theme for you. It comes with an amazing modern design and all the functionality that is needed to launch a superb shop.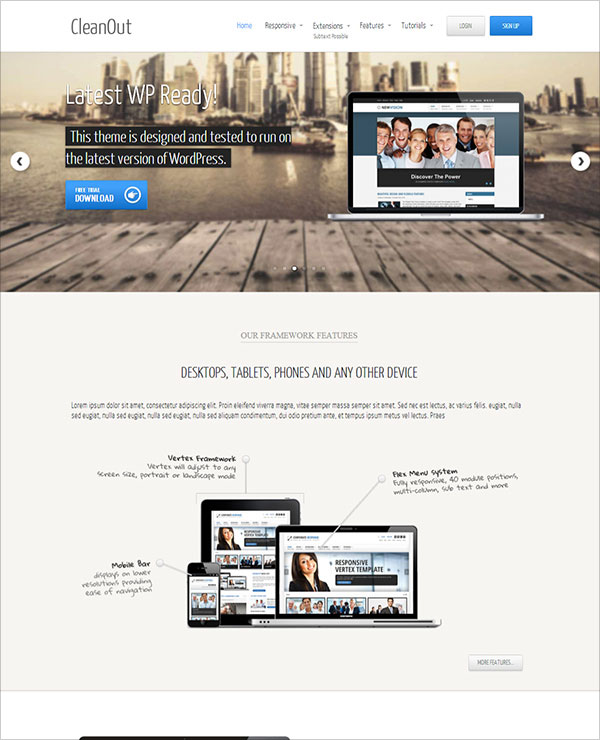 37. Lektion
Lektion is a $79 WordPress theme that is dedicated to the education niche. This theme acts as a bridge between learners and teachers. Through it, you can advertise your learning programs and earn money as well. The theme is very customizable and hence, can easily connect with WooCommerce.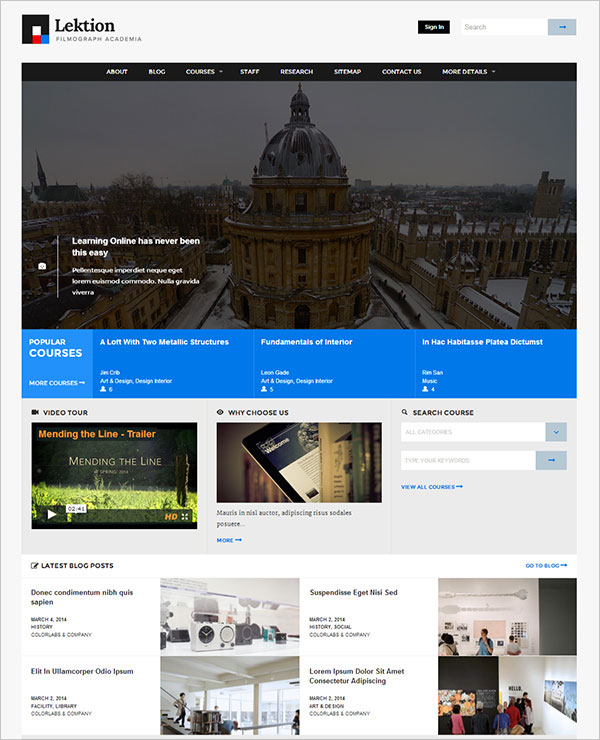 38. Ecommerce theme
Ecommerce theme, priced at $39, is a WooCommerce-ready and responsive WordPress theme that can set up a shop for you in minutes. The theme has a minimalist style and mobile friendly design. With it at your side, you can easily beat the competition and become successful.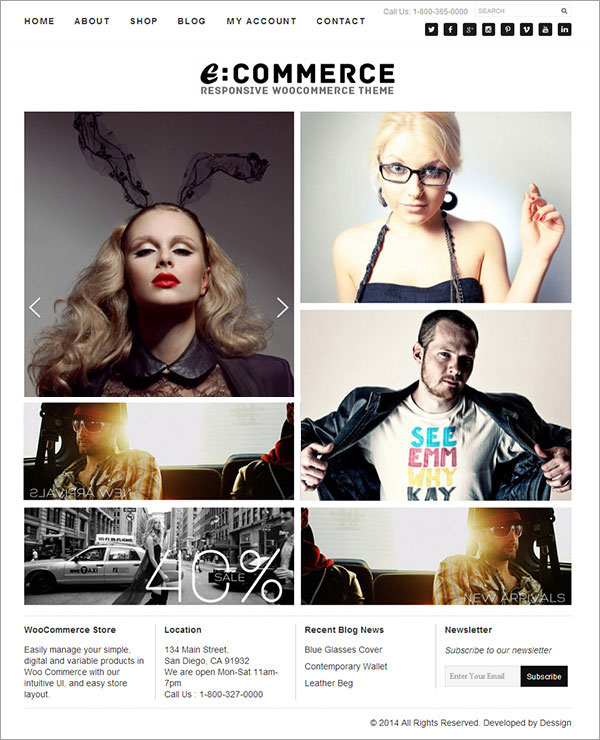 39. Vegas
The $55 Vegas, available at ThemeForest, is a responsive WordPress theme with WooCommerce integration. It is cross browser compatible, HTML5/CSS3 integrated, customizable, translation ready and much more. You should certainly try it once.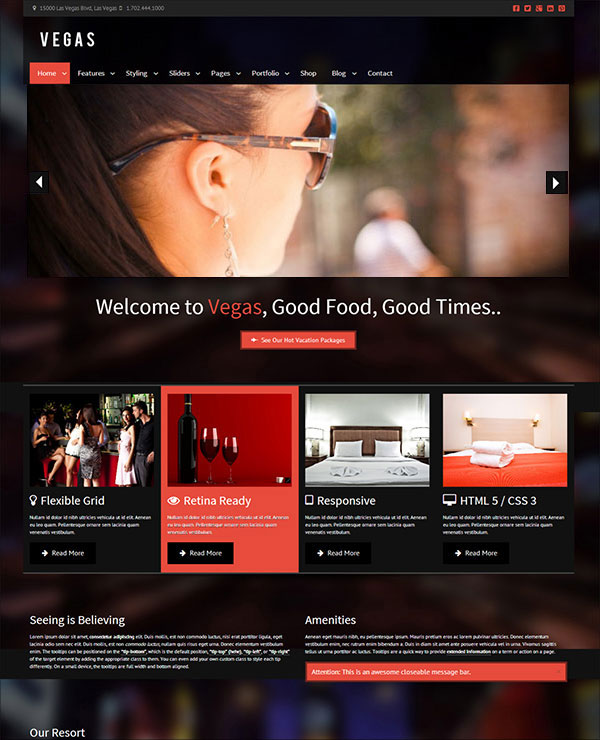 40. Clock
The $35 Clock is a WooCommerce-ready WordPress theme that exhibits your products and services in the most orderly manner. The theme is very user friendly and comes with all the features that are needed to impress customers and become a credible shop in the cyberspace.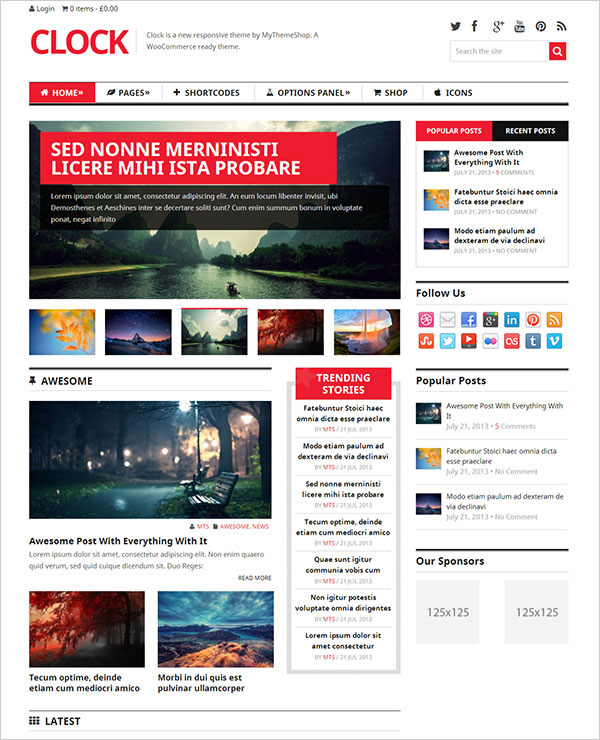 41. Storefront
This is a super strong eCommerce theme that is simple, clear and completely customizable. It has got everything to help you achieve success in this highly competitive niche. You will really admire its form and functionality.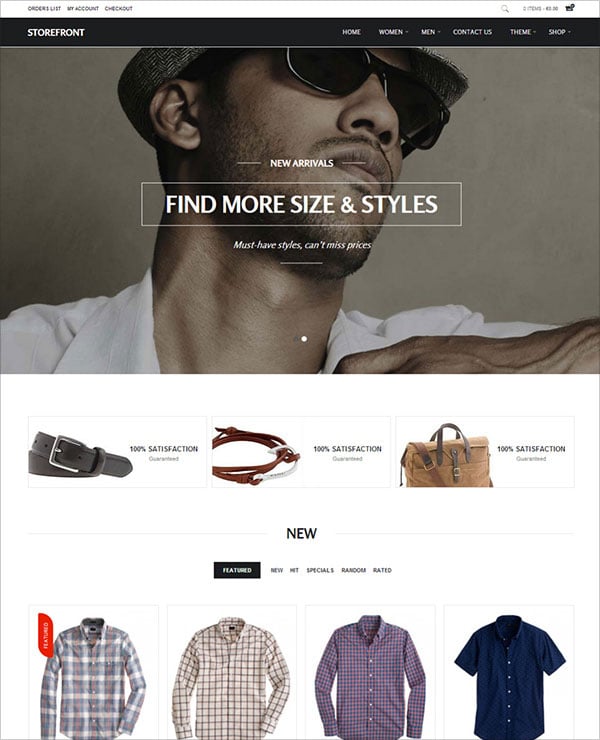 42. Company
Company is a neat, super flexible and fully responsive WordPress theme. It can be customized to fit with WooCommerce and made to act as a perfect platform to host your shop. The theme has all other coveted features that are needed to sail smooth.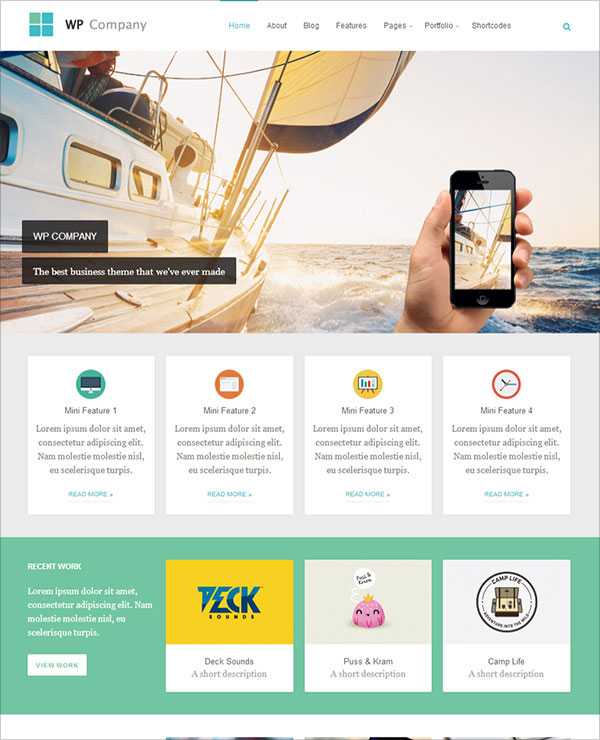 43. Everest
Everest is a latest and very user friendly theme that combines the modern fresh look with a classic boxed layout. The theme has got it in itself to work as a web store and you can easily integrate it with WooCommerce.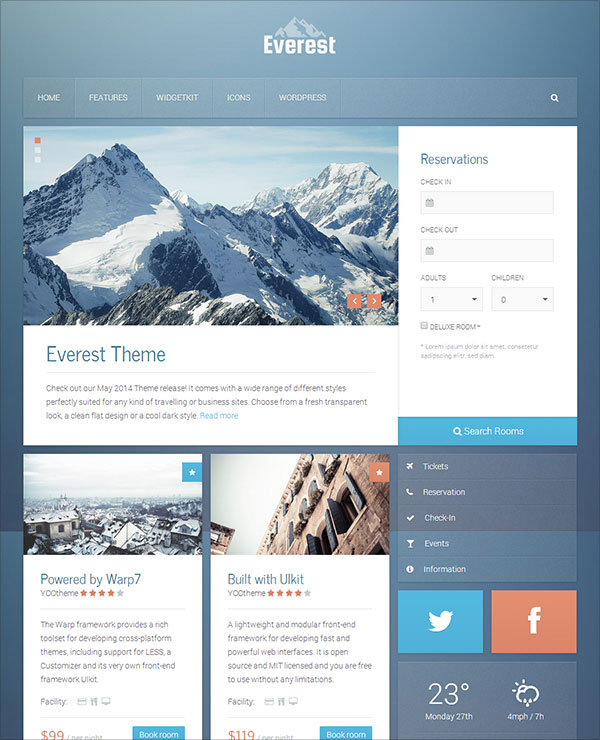 44. Lexicon
Lexicon, from RocketTheme, is centered around a flat design approach. The theme is very elegant and ready to act as a web store. Priced at $49, it has got all the modern features and you can also make it work with WooCommerce.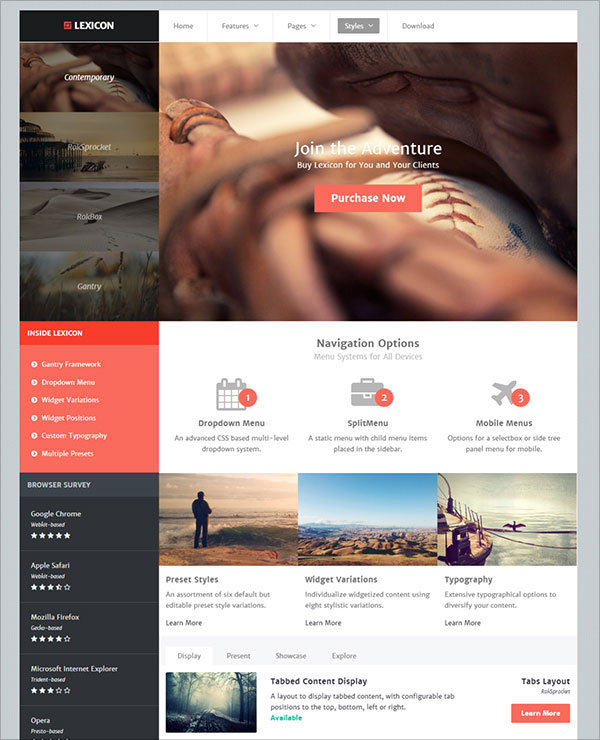 45. Lookz
Designed with clothes, fashion store, apparel and women's store in mind; Lookz is really a shopping haven. This WooCommerce template looks good and also functions well. It comes for $55 and has got all the contemporary features in its arsenal.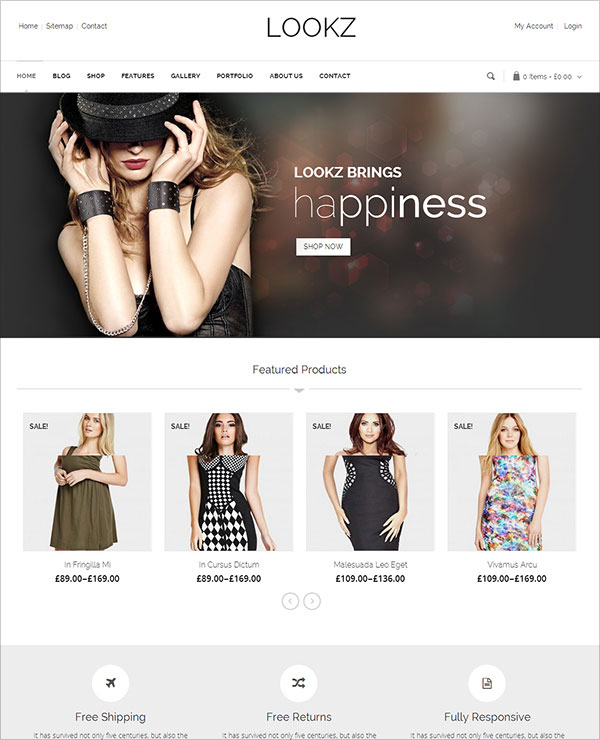 46. City Guide
City Guide is a directory theme through which you can create a city directory website in minutes. The theme is very special and comes with all the requisite features including WooCommerce that will help you achieve your aim. So, go for it.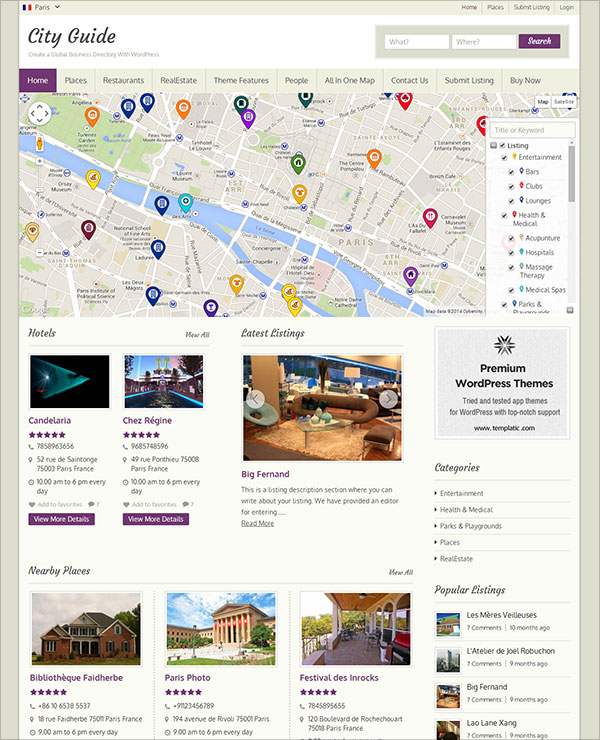 47. Car Dealer
Car Dealer is a niche WordPress theme that has been designed for car dealerships. The theme helps you list and sell your cars on all types of viewing platforms. It is very smart and you will not find it lacking in any department.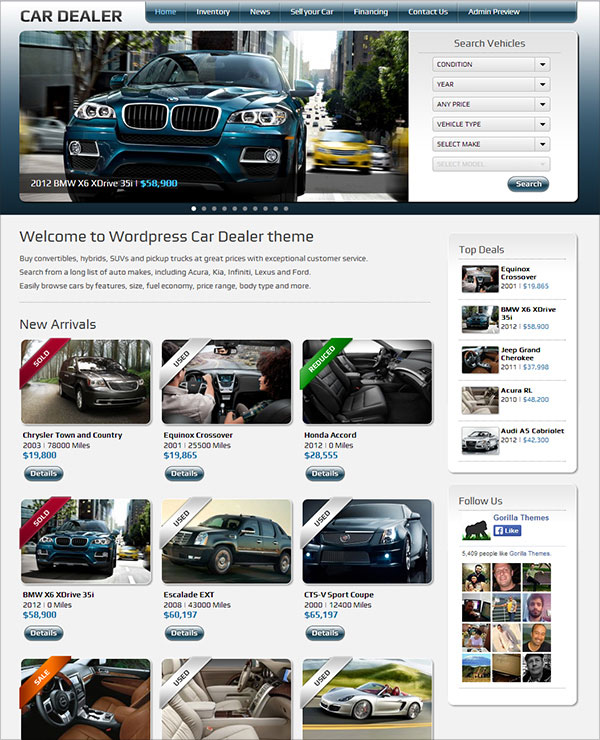 48. Cooky
Cooky is a wonderful theme that caters to food and restaurants. It is all those things that you need to create a delicious online shop. It is highly functional and thus, loads incredibly well on all viewing platforms.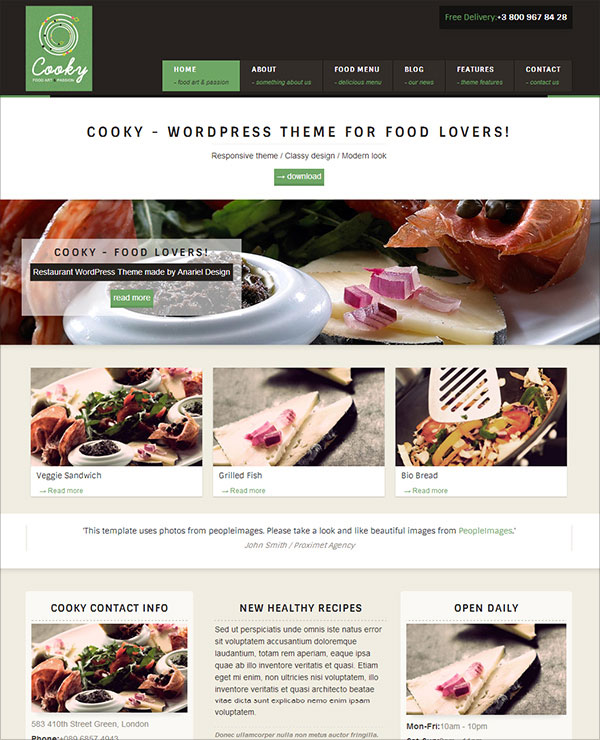 49. BuyShop
BuyShop is an ultra fresh and responsive WooCommerce WordPress theme that was created on 5 June, 2014. It is very user friendly and gives you complete control over your site. Priced at $55, the theme is a powerhouse of features that is definitely worthy of your money and attention.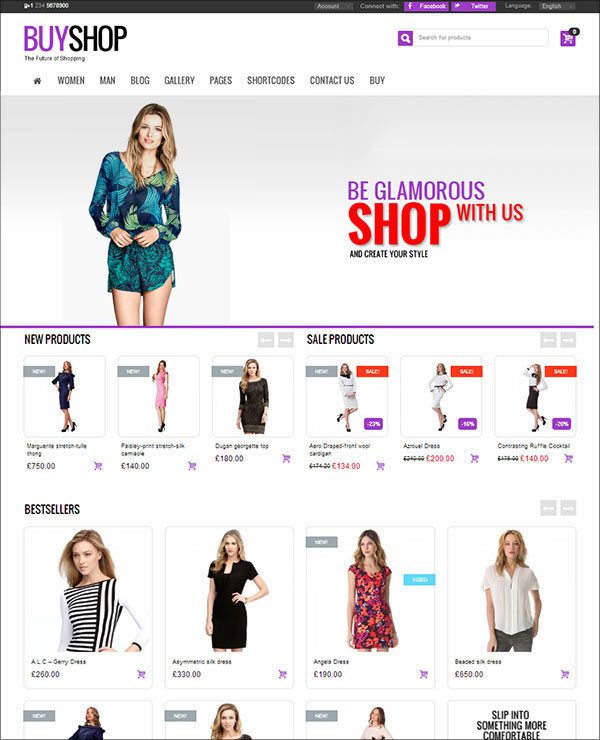 50. Immunity
The $35 Immunity, from MyThemeShop, is a multipurpose responsive WordPress theme that is well integrated with WooCommerce. It is optimized for speed, search engines and advertising. You as well as your audience, both will like it to the core.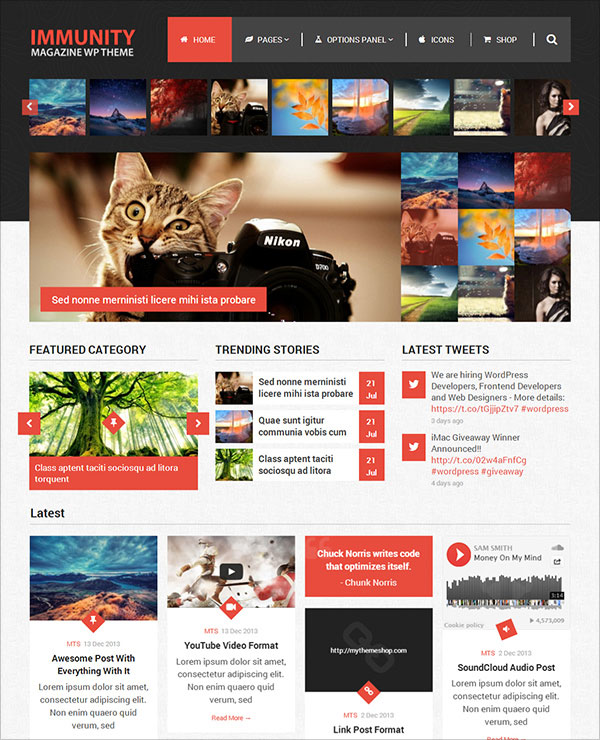 Post Contributor:
Sunalini Rana is a working mom, who left her stable career as a human resources manager to pursue her dream of becoming a professional blogger. She's self-taught in web design and photography, and always loves learning new things and helping others along the way. She also has an unhealthy passion for delicious food like pizza and burgers.
More Awesome WordPress Themes 2014 to download