It says, when you talk sarcasm and humor it doubles your lifespan because it takes a clever mind to talk funny, comical and sarcastic. So in this way sheer pleasures boost up your energies and levitate the vigor of your mind and it demands 'a healthy mind to live in a healthy body'.  Those who enjoy your each and every quality are your true comrades. Sometimes things that usually seem offensive and angry are the things we often enjoy the most.
People love to paste funny notes and wallpapers in their room walls as it feels good and interesting to pass by them and enjoy reading them over and over again. Although it is an era of technology, email and internet, still most of us like to post greeting cards on events straight away to our distant relatives and friend's circle in order to make them know that yeah! They are remembered and recalled.
Make your mates, parents and friends feel special by posting them greetings cards of totally new type that are fun, interesting and somewhat ridiculously funny. I found these greeting cards on the web and thought that they might not be as such mainstream for you. So why not to surprise our loved ones with a touch of sarcasm, wit and humor?
Make sure you post away these cards only to those friends and close circle that have tendency to bear with offensiveness, the ones who have a better level of understanding with you; people who enjoy your sarcastic and witty company would love to get such knacks in any forms from your side, isn't it true?
I am presenting creative yet funny greeting cards that look offensive at first. The designer Heather Abbott belongs to United States and loves to put her funny thoughts onto post cards, in the plain white backdrop, the message is in the spotlight, it is vocal and attractive depiction of fun notes like that!
P.S, These greeting cards are totally fun and joy oriented that are not meant to annoy others or mock at their beings. These are light hearted farcical attempts by the designer just for the sake of fun mass mailing. So enjoy the streak!
Funny Greeting card for bridesmaid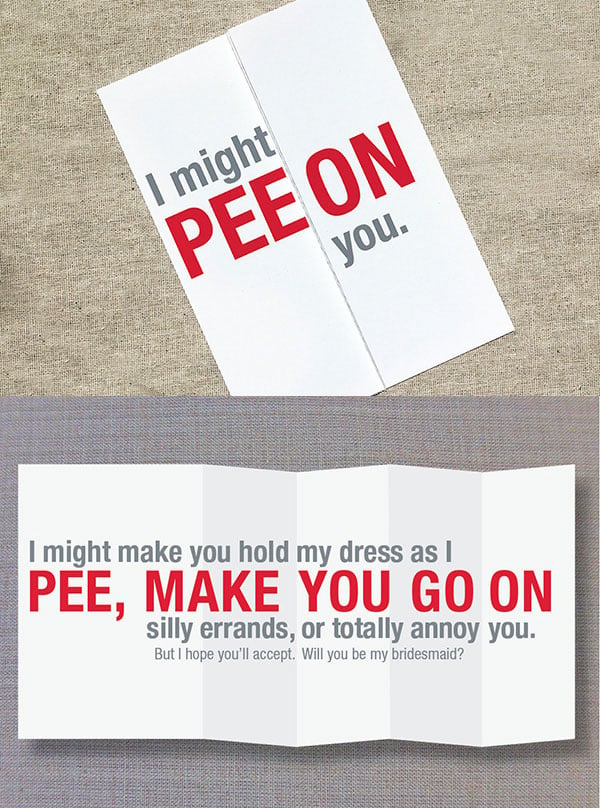 Greeting Card for Dad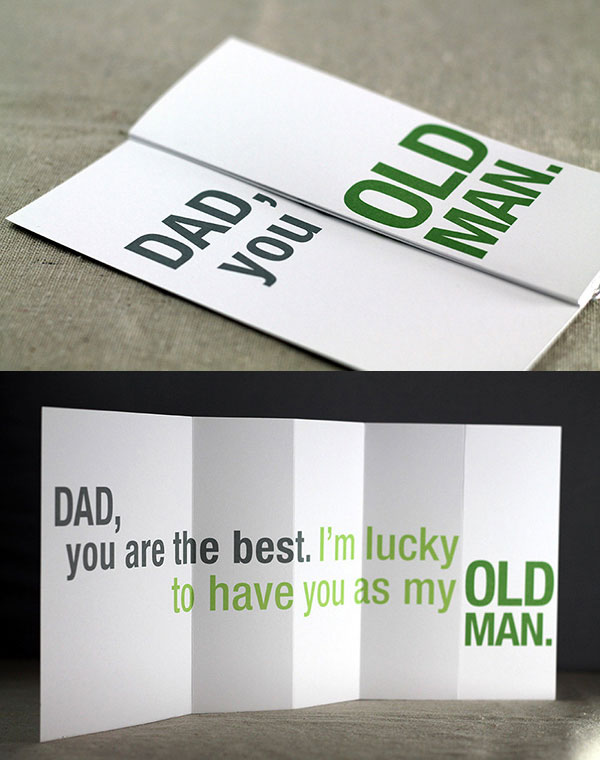 Funny Graduation card for friend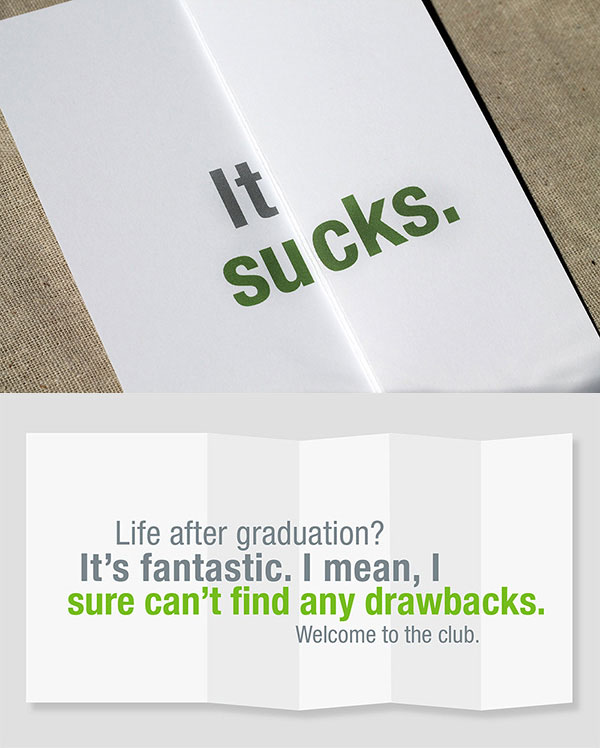 Funny birthday card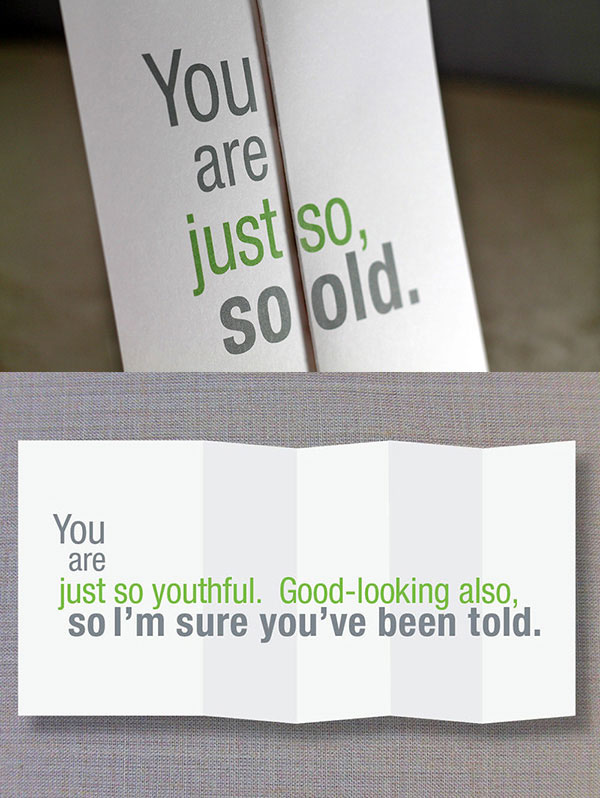 Funny Greeting Card for mother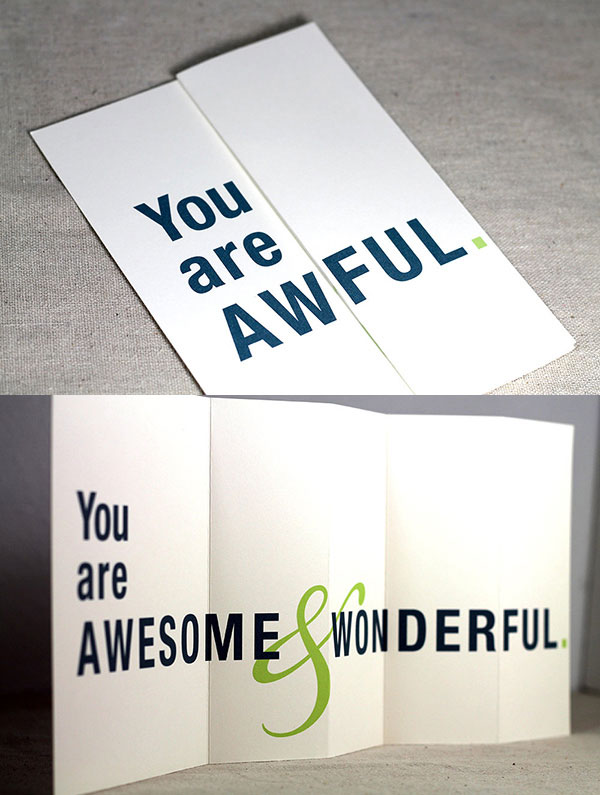 Funny birthday card for mother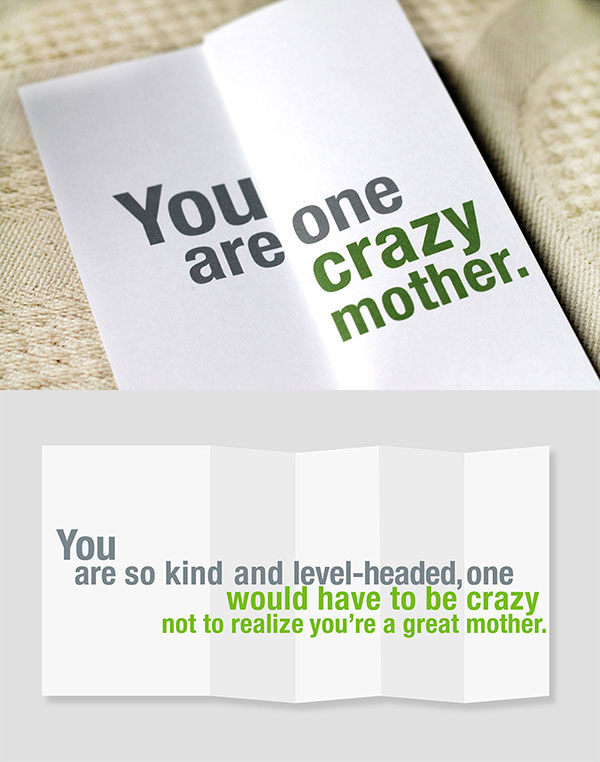 Funny Valentines day card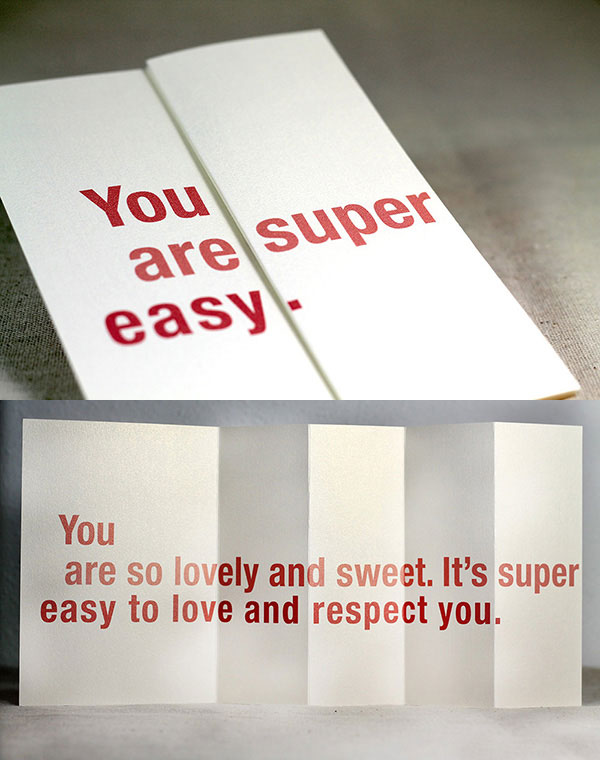 Funny Wedding card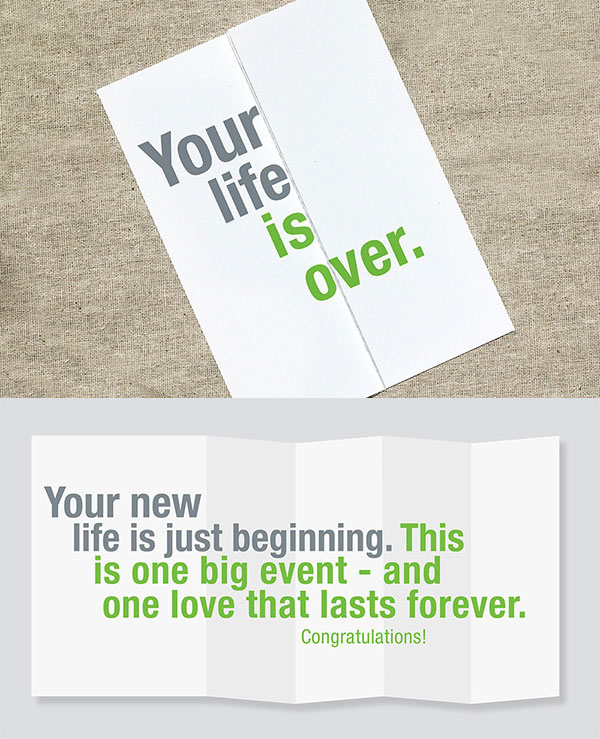 Funny greeting card for friend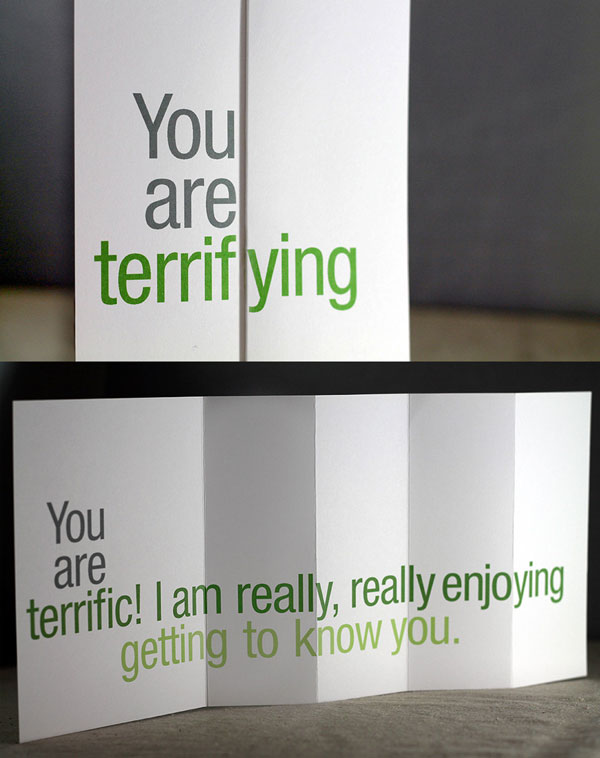 Funny greetings card for husband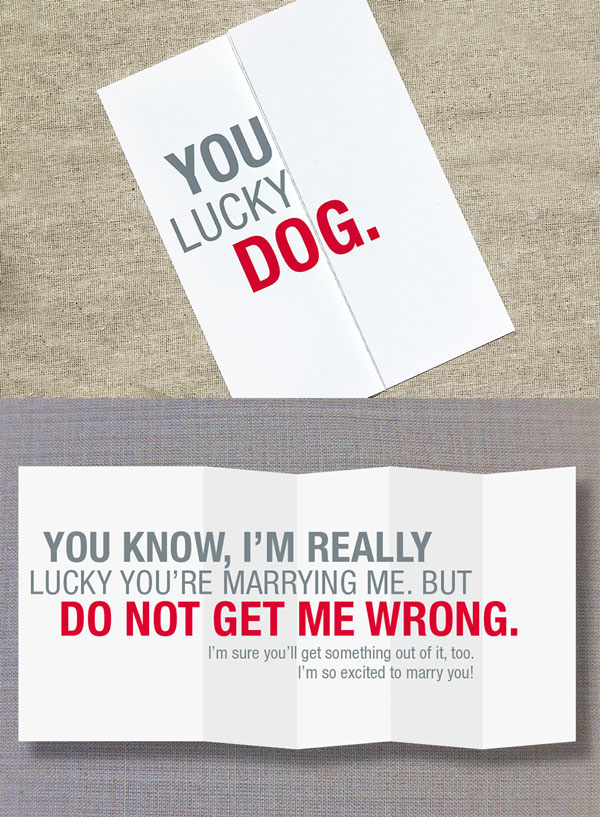 Funny apology card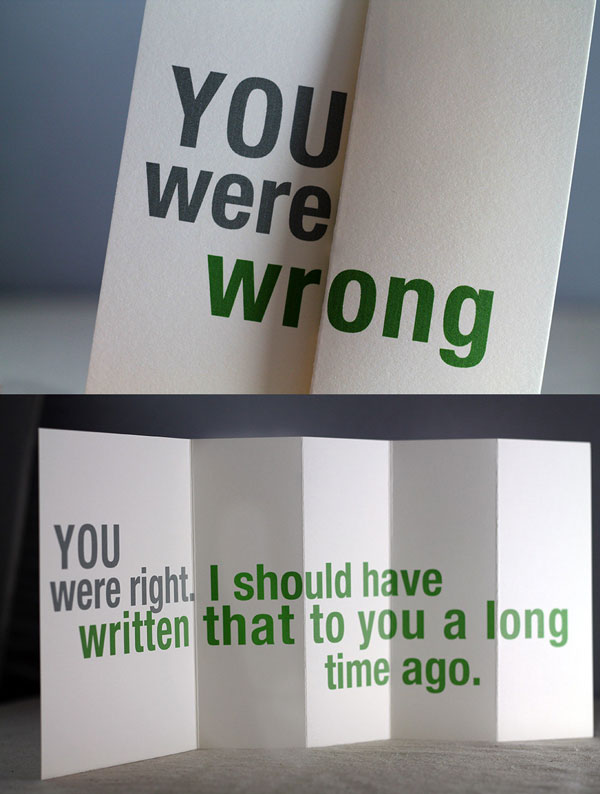 Check out more fun packed posts: