People opt for photography; it is a skill that needs time and a lot of practice. Many of us have the same confusion in the heads and we get this wrong notion that having a camera can make us a photographer. As a matter of fact, having a pen cannot make you a writer so as photography cannot be learnt overnight. Every such art and field requires ample of competence.
People are more into professional wedding photography these days. It depends on their liking and interest. All in all, youth is keener in taking photography as their major subject.  We never like to get ordered or dictated by others, so as the photographers. They know their job, they know what to do. They know the art of photography and have become professionals after plenty of experience and trial.
Photographers have gone through hurdles of photography and know better that it is not just "pressing the button" and taking the view, it is more like seizing the moment with art and beauty. It is a tough job to have the know-how of pro DSLR, because keeping it on "auto mode" anyone can do that, the real thing is  to know the functions and 'how to use' them at proper time & setting
I am presenting before you some really crazy things people say to photographers and that's what photographers hate to hear. Photographers are confronted with some really clumsy and stupid clients; all they want from them is to look cuter, beautifier and less fatty.
Make sure that whenever you hire a photographer let him do the work and take the lead, it becomes irritable for the photographers being told that "you should take the shot", "you need to blur the background", "use effects to make me pretty", "will you take more of this kind"? And so on.
So let's get to know what makes photographers irritated quite often. I hope all photographers can relate to these posters. Share them with your circle of photographers as well.
P.S. The best thing one can do is "learn to appreciate" and "accept". Do not meddle in anybody's job; think it for yourself for a moment & you won't like others to poke their noses in your field and pursuits.
–Also check the post I made lately, some really ridiculous things that graphic designers hate to hear!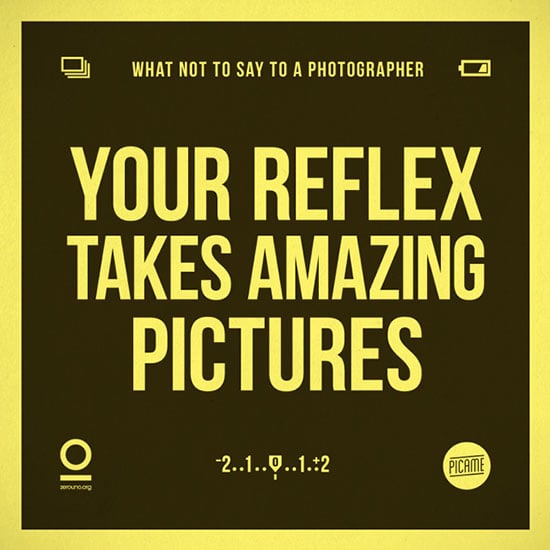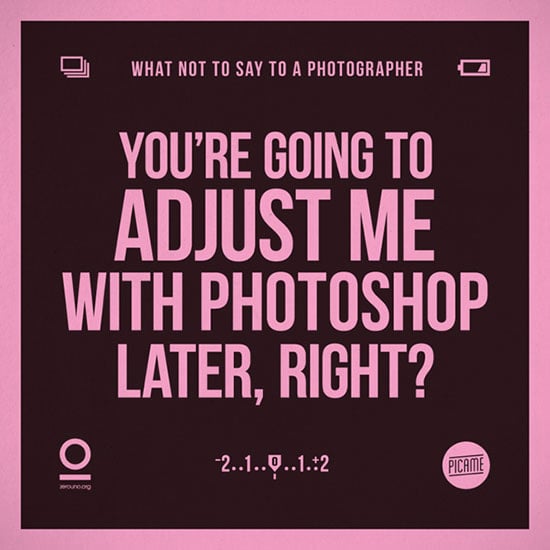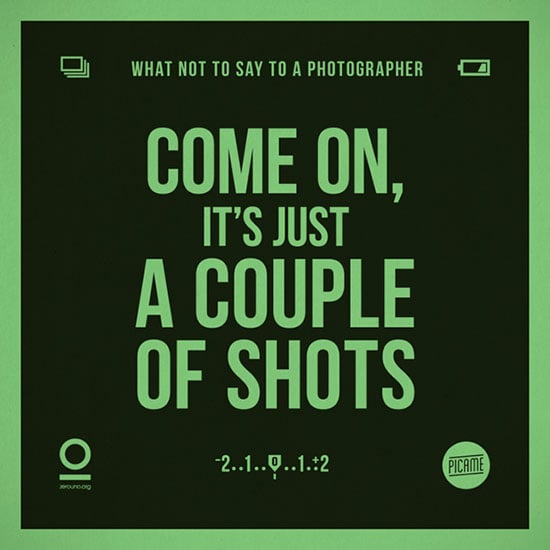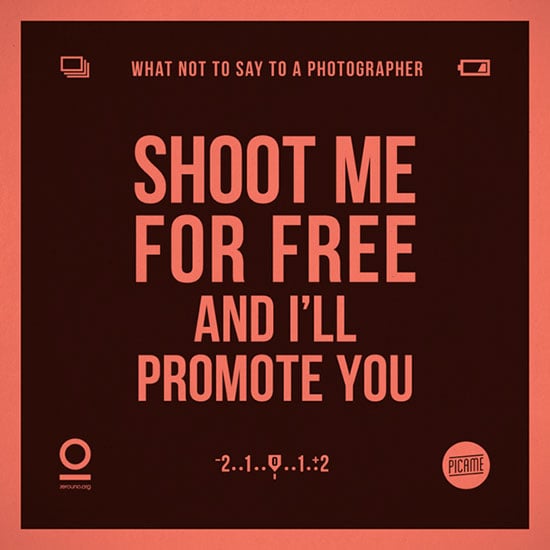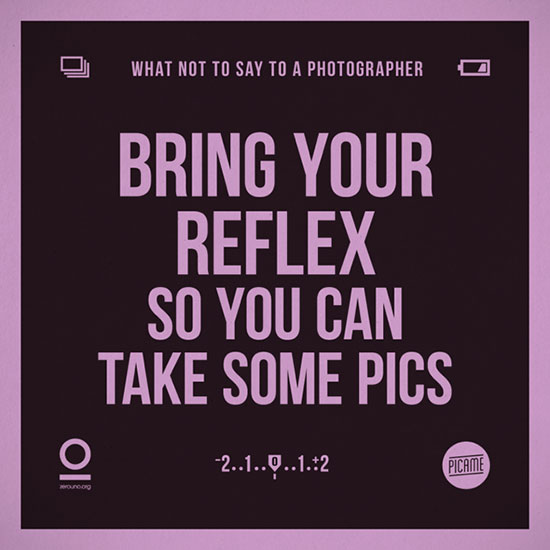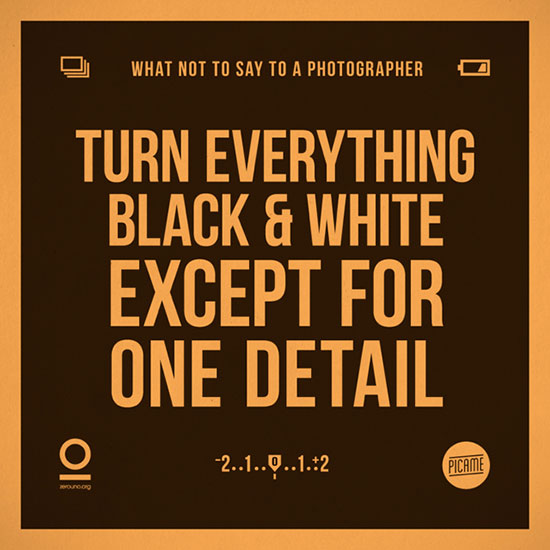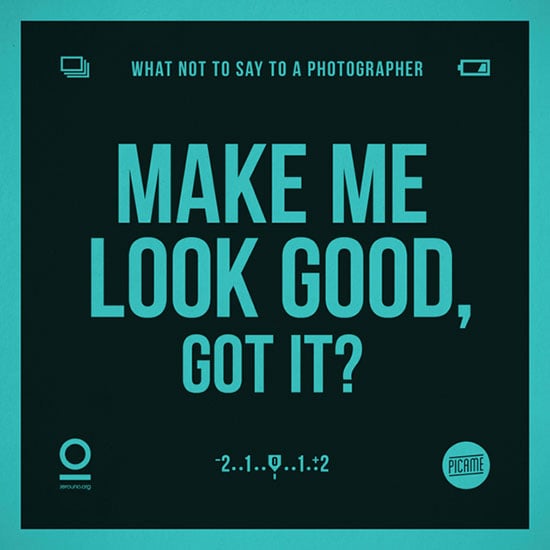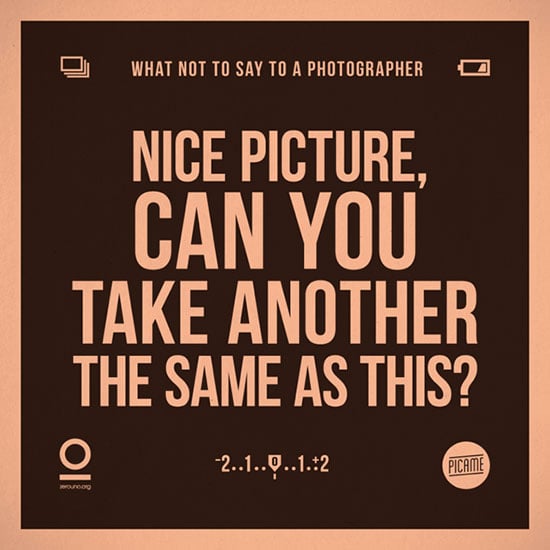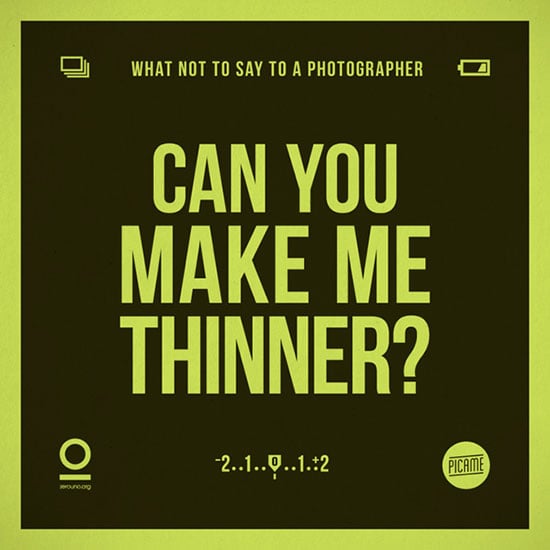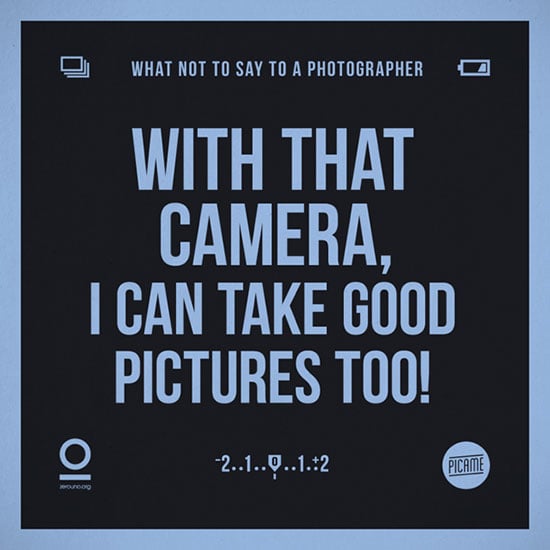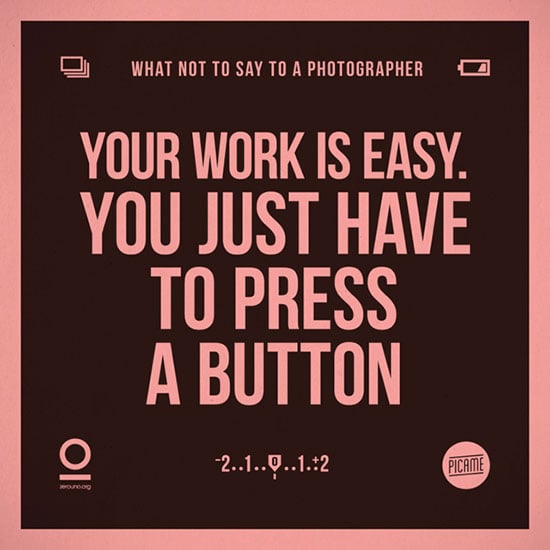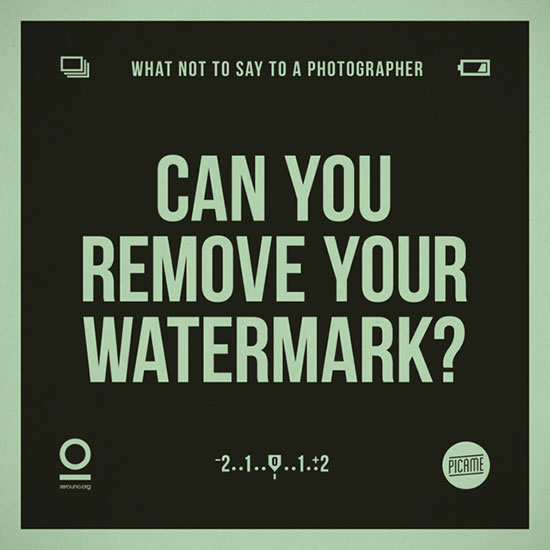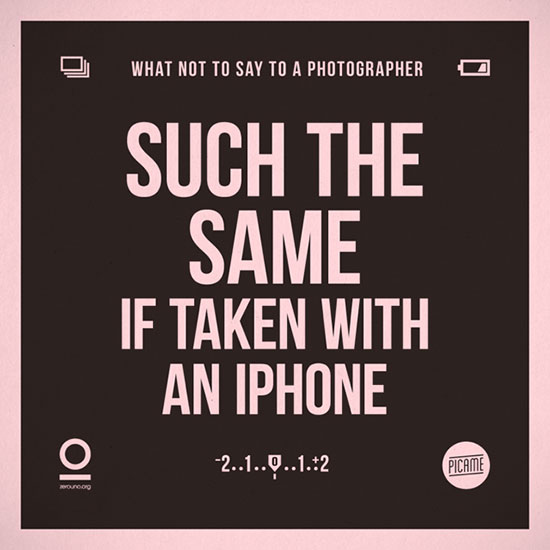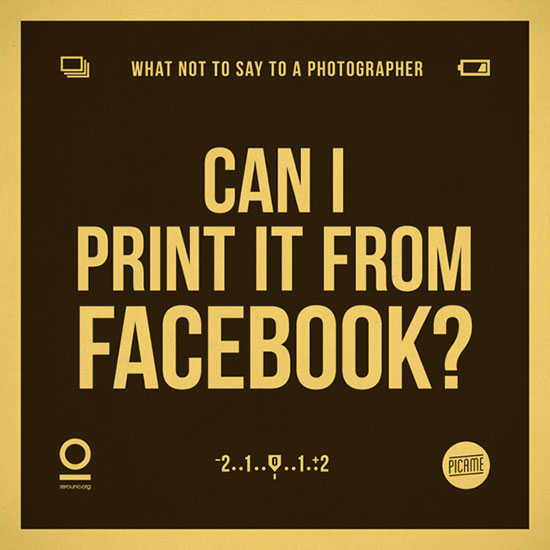 Amazing Photography for inspiration: