Design is your first impression. It is the primary means of your communication for your website. The colors, patterns and graphics create an impact that gets the visitor hooked.  There's another element that's making designs more prolific – icons.
Apart from being visually appealing, icons serve many other purposes. They provide much needed paragraph breaks, highlight a new feature on the website and encapsulate the functionality of a tab. So 'Settings' tab is shown by mechanical gears and the World Wide Web is simply the globe.
Icons form one-of-its-kind visual communication that completes your content. Here are some links that offer, in totality, 265 new designer icons for free.
100 High Resolution Free Vector Icons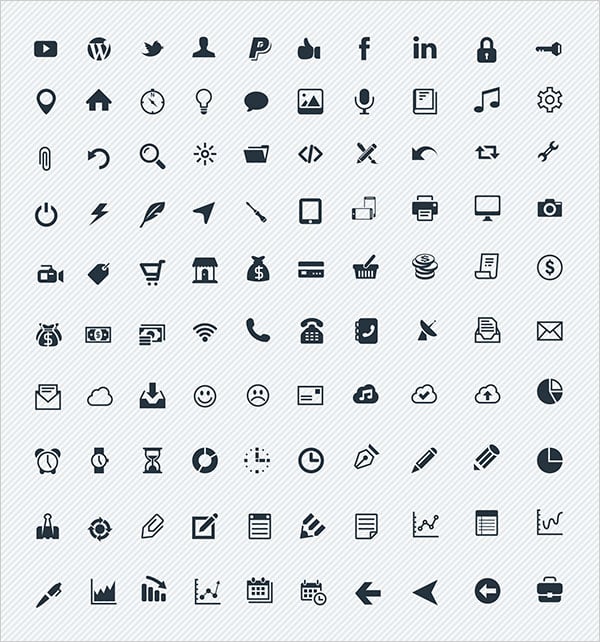 This is a store of top 100 vector icons that hosts a variety right from the YouTube icon to the WordPress icon. Many other meaningful icons are also enlisted here. High resolution and easy availability for download are characteristic to these icons. They are available in formats like .AI, .PSD and .EPS and can be used for personal and commercial purposes.

35 Free Thin Lines Icons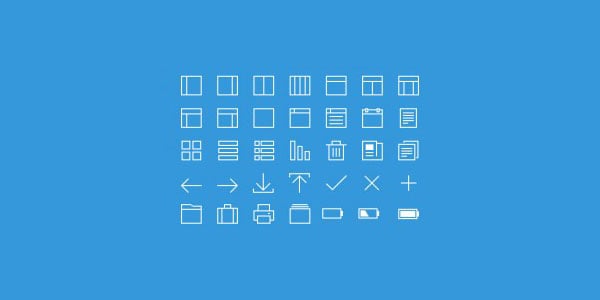 In this offer, you can get 35 thin line designer icons. With simple utilities like battery power indicators and printer symbol amongst others, these icons give a professional look to your website. They are scaled as per the larger website design requirement, without losing its quality. The icons come with editable PSD file format and can be used on various web platforms.

Pack of 100 Free Smart Devices Icons


30 Flatteriffic Free Vector Social Media Icons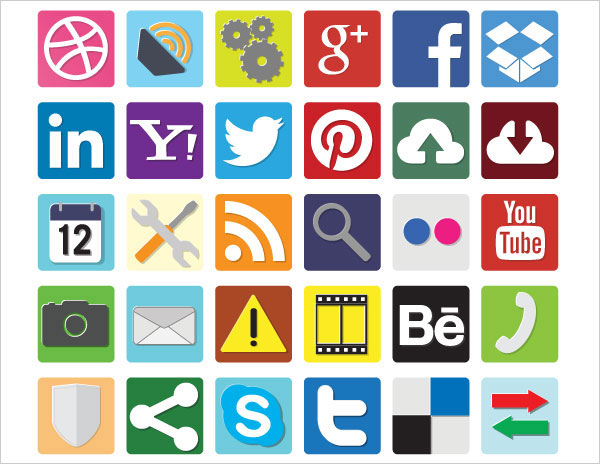 Social media icons are usually the most loved ones. Underlying popularity of their design imparts a quick identification value to them. Icons of Twitter, Facebook, Pinterest, Google+, LinkedIn, RSS feed are covered in Flatteriffic Vector Icons. Interface icons like Search, Calendar, Movies, Phone and Settings are also covered. These icons are available in .AI and .PNG format and can be instantly downloaded.

25+ Colored Beautiful Minicons!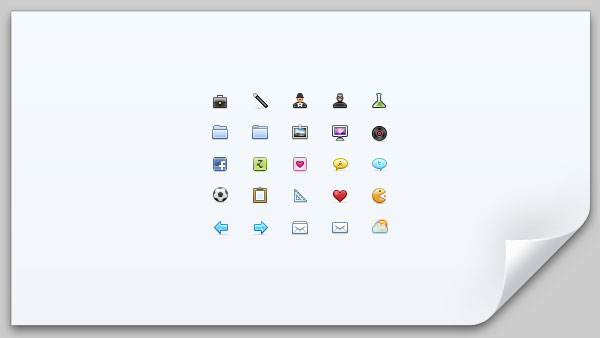 Checkout these 100% scalable vector graphics which can be resized easily as per your needs! With these minicons which will grab people's attention and give breaks between paragraphs!

48 Free Social Media Icons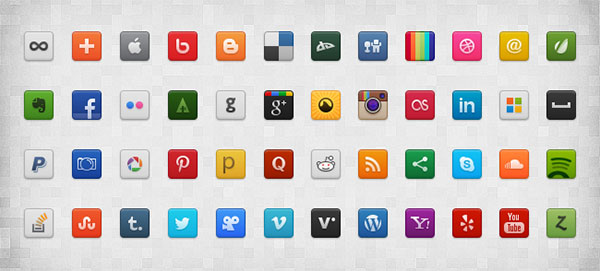 More Free High Quality Freebies