The technology, gadgets and devices are taking a quick flight, the roar of advancement is mounting like anything and people are getting crazy what smartphones are about to be unleashed this year. We never know what is going in the minds of the brand owners and top sellers; they are always a step ahead of us.
With the progression, every device hits the nail on the ground with updated and upgraded version. Apple is the top selling brand that has made us more geek and more prone to technology with style. Apple has its own charisma, class & pure elegance which are incomparable and indispensable; one cannot resist the temptation of Apple stuff.
It unveils its devices with elite composure and royal welcoming gesture. Apple is all set to launch iPhone 6 and the anticipations are obviously out of the mark because with every iPhone release there is something new with the appearance, material, style, properties and stance of the iPhone.
The Release Date of iPhone 6:
Apple will host the launch ceremony of iPhone 6 on September 9th, 2014.
Sneak peek of iPhone 6
Nevertheless we already have seen and probably used bigger phones with larger screens, exceptional cameras and huge sizes. In the launch race of new devices and phones, Samsung Galaxy S5, HTC One M8 & Sony Xperia Z2 has earner for themselves great reputation and response. The pressure is doubled up on Apple iPhone makers. We can positively hope and suppose for a bigger size of iPhone 6 this year.
iPhone 6 Price
We cannot expect iPhone 6 to be cheaper, because it is certainly going to be expensive than the former iPhones introduced by Apple. As more costly material, body shape & color quality will be used so the price would be escalated a $100 more.
I am unfolding before you Apple iPhone 6 beautiful design concept. I am sure you will be able to get the idea how the new iPhone 6 would look like although there is much to be looked upon at the launch of Apple iPhone 6, it is merely a glimpse designed by Mustafa Dağdelen from Afyonkarahisar, Turkey and the kudos is yet to be plunged deep into on 9th September. Fasten your seat belts and get ready to drop the pennies because it's going to be a little costly this time with more sophistication.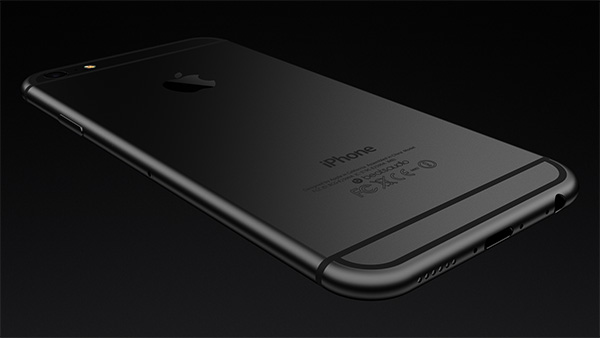 More Tech Posts: