In the hodgepodge of businesses it is difficult to develop a level of trust on the brands, who knows what they are selling is worth the buy or not, it is more like finding a needle in the hay stack because every other brand is maneuvering its liabilities as being resourceful or perhaps by having a sharp business approach.
Advertisement is a cardinal feature in spreading the business's manifold wings because through the advertisements (either through print, electronic media) or the display of infographics, people get the know-how about the stance and excellence of the brand and organizations.
It has a positive and constructive role to play because the more people sightsee the more they will be able to retain it in the minds, and it would help them recalling and recognizing the very article while making the purchases in the malls.
Millions and gazillions are spent on daily basis to get a main billboard attraction advertisement as a business tactic or a fundamental business aspect on the roads, at the edges, before the big buildings or along the walking lane etc. It is all about the way you portray your quality and people will seek what you depict.
The leading brands put forward their distinction through colorful, vocal, vibrant, allusive, illuminated advertisements on the billboards so they will urge an eye to get a glimpse over it without a second thought. Or whatsoever people's sub conscience and peripheral vision would keep the brand/product's image in the mind.
Today I am unfolding before you 20+ head turning creative billboard advertising ideas. So the companies who have been eyeballing at the inspiring and eye popping out door advertisement's depiction can decipher the proper way and foot holding through the post below. Have a quick look down and do let me how far these have proven to be effective for you.
1. POND'S Sun Shield Creative Billboard Advertisement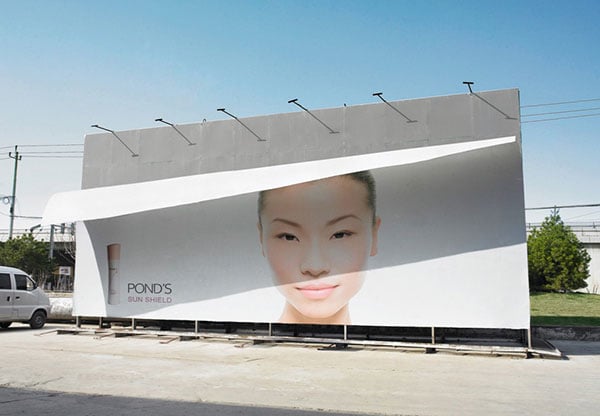 2. Ponds For Pimples Creative outdoor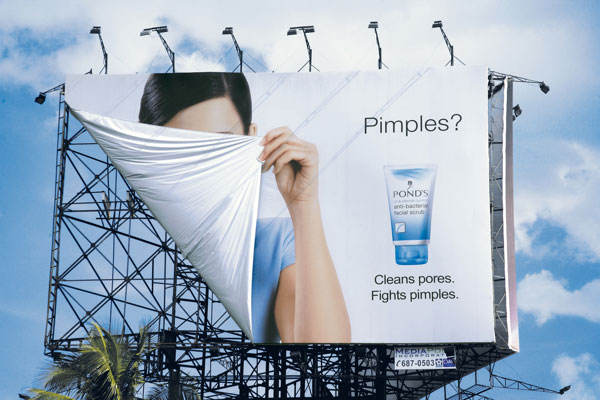 3. Ponds Anti Bacterial Facial Scrub Pore Billboard
4. LEGO Imagines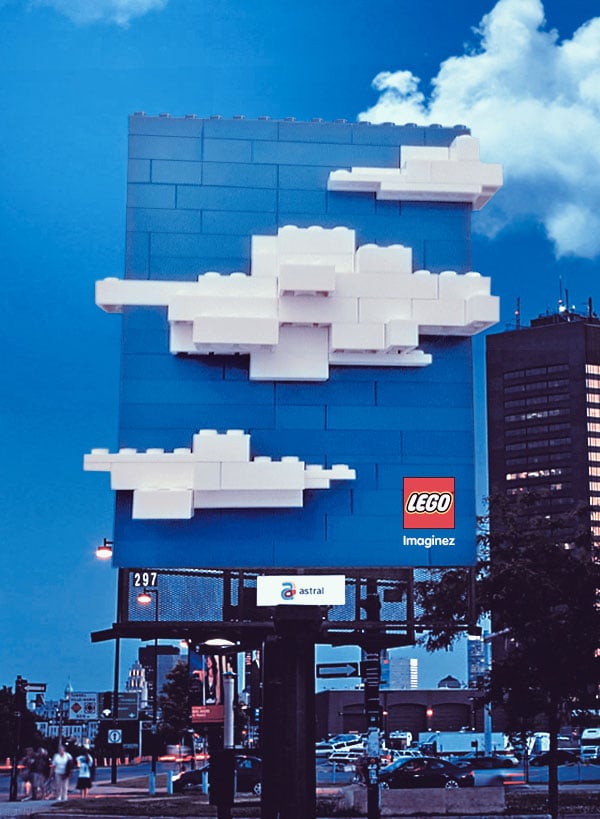 5. Walt Disney World Orlando Creative Billboard Design
6. Mercedes Benz G Series Outdoor Advertising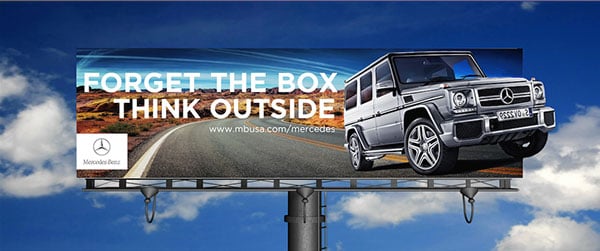 7. Ripley's Billboard Designs
8. Hyundai Billboard Creative Design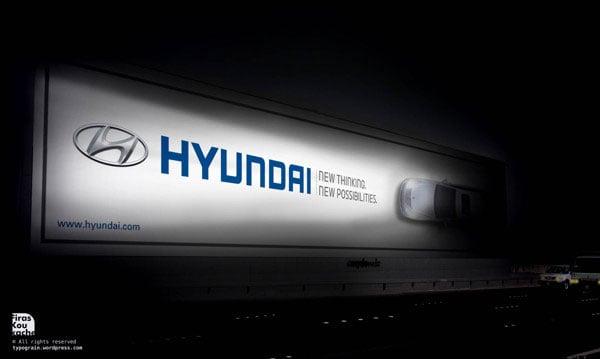 9. Milo Play More Billboard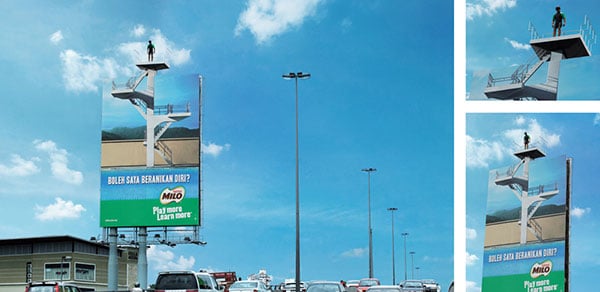 10. Ariel Super Soft Billboard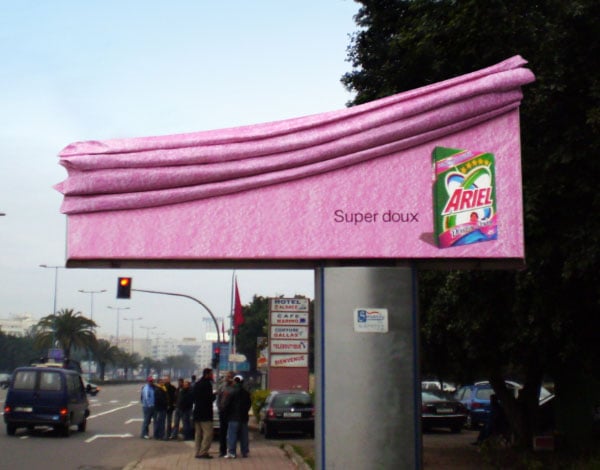 11. MINI Billboard Concept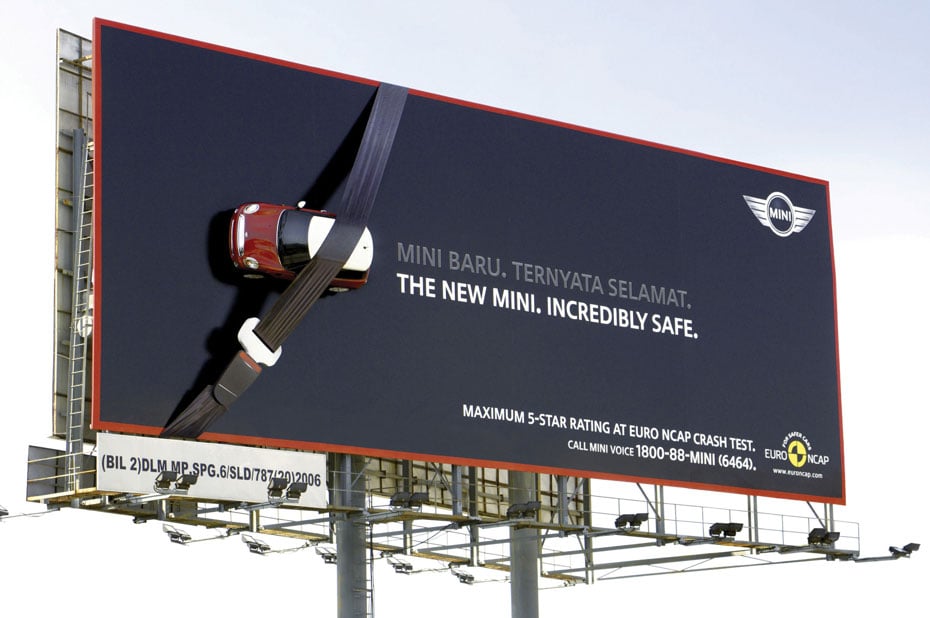 12. DESIGUAL Store Opening Billboard campaign
13. Fit Nation ad campaign Billboard Designs
14. Hotwheels Car games Billboard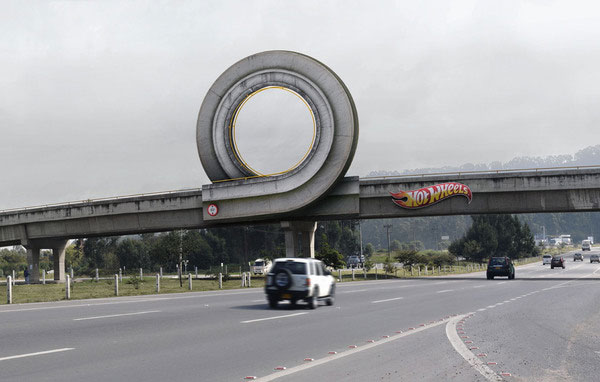 15. VW Polo Tough Car Billboard advertisement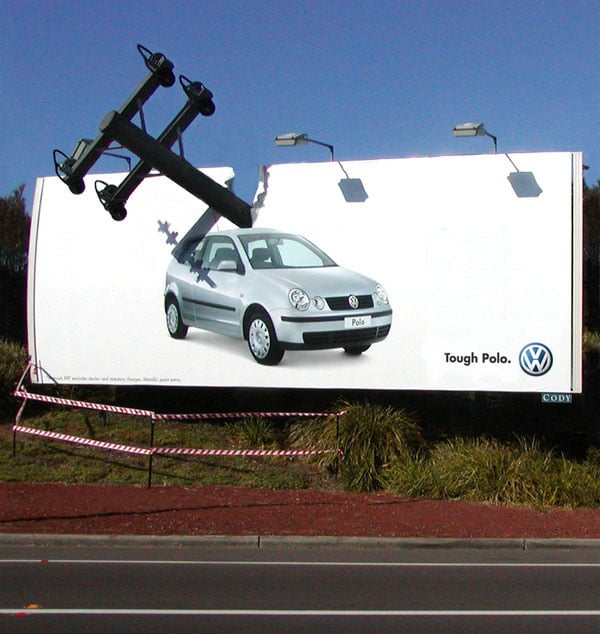 16. Samsonite out last Creative Billboard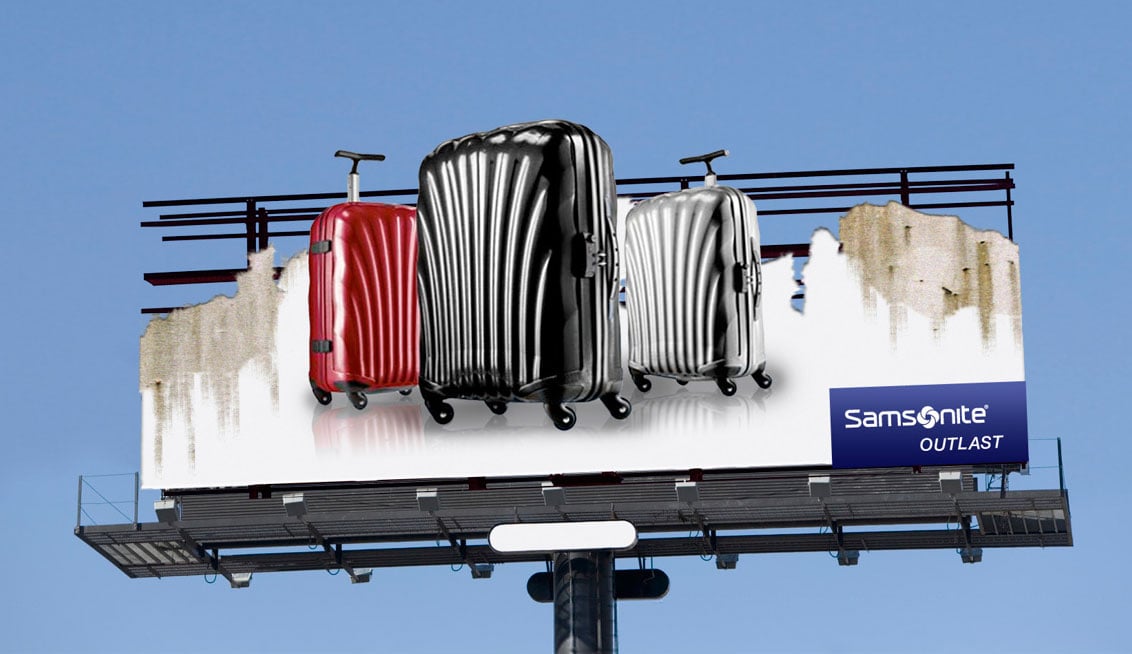 17. Silberman's Fitness billboard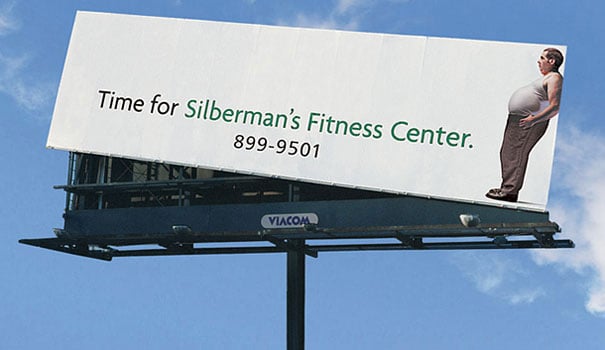 18. DHL Big Box Creative Billboard advertising ideas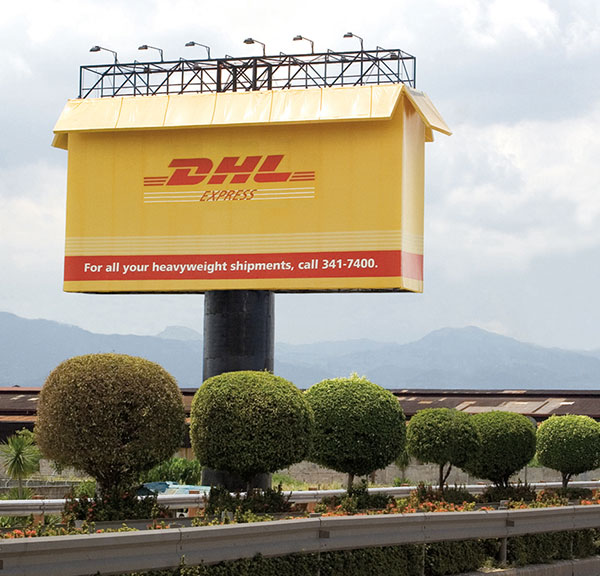 19. iPad Mini billboard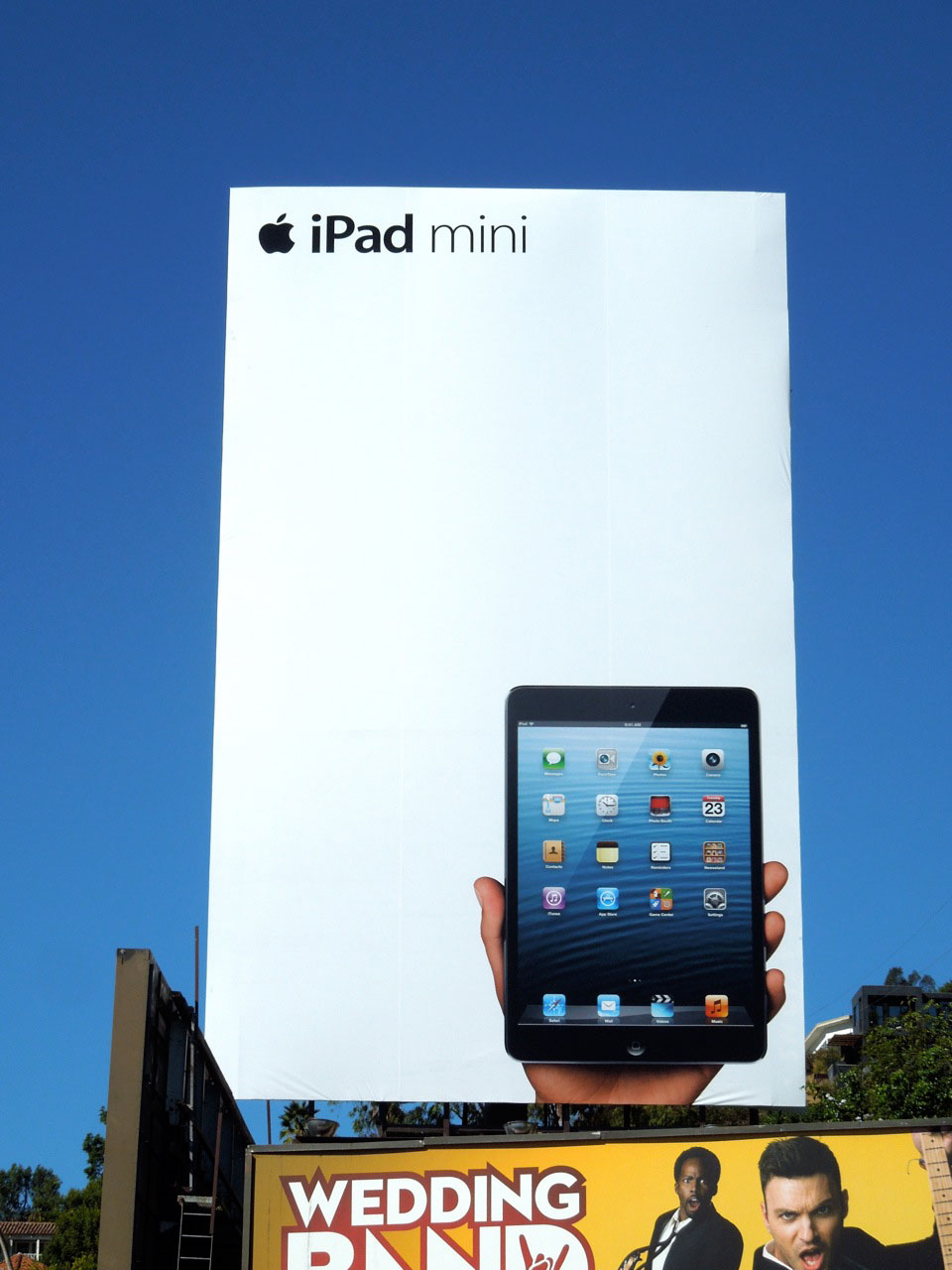 20. Big Mac Mc Donald Outdoor Advertising billboard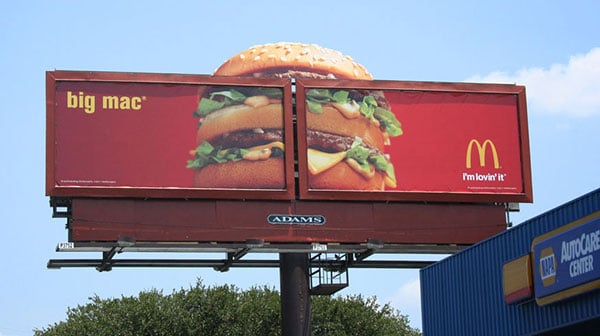 21. Spinal Cord Rehabilitation Creative Billboard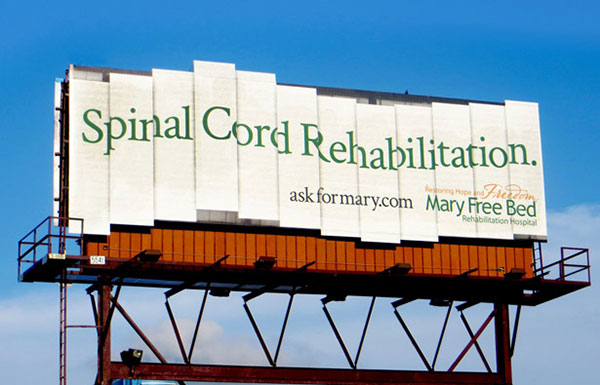 More Interesting Posts:
Tags, billboard, ideas, billboard designs, billboard advertising