New year has finally arrived and no doubt it's the best time to look for the new things both at personal and professional level. The year 2015 seems to be an exciting and uplifting year when it comes to WordPress and the beautiful collection of themes it has to offer to its users. The themes released are beautiful and will surely  help you satisfy the needs of your end users.
WordPress continues to grow and so as its number of users and a wide range of themes it takes along with every month and year. The beginning of the year is awesome as WordPress is all set to win the heart of its users with some really great looking themes to start their new year in the most elegant and stylish way. Many themes have been released for this month in the WordPress theme directory and all of theme are sure to give your website an impressive look.
Now when this year has approached and WordPress fans around the world must be looking forward to the themes that have been released to add an edge to their website. With this in mind, I have compiled a list of some latest WordPress themes that are all set to make a big splash. I hope you like and enjoy the collection and find the best looking theme for your own WordPress powered website.
1. The Newswire | Free Perfect News WordPress Theme 2015
It's called the "best theme" if you run news or a blogging website. The theme is inspired from the structure of leading news websites and comes complete with a huge slider which showcases the list of recently added post. The theme also features various customizable options.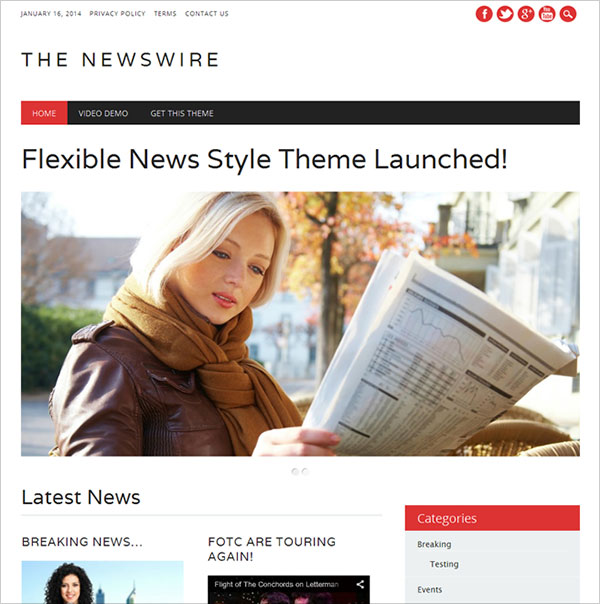 2. Hatch | Free Photography WordPress Theme 2015
Hatch is a beautiful theme with a simple and minimal design. The theme is an ideal option for those who own a portfolio, illustrator, or designing related website. Its responsive layout helps you reach mobile audience with ease while facility for multimedia content will help you provide the best quality content to your visitors.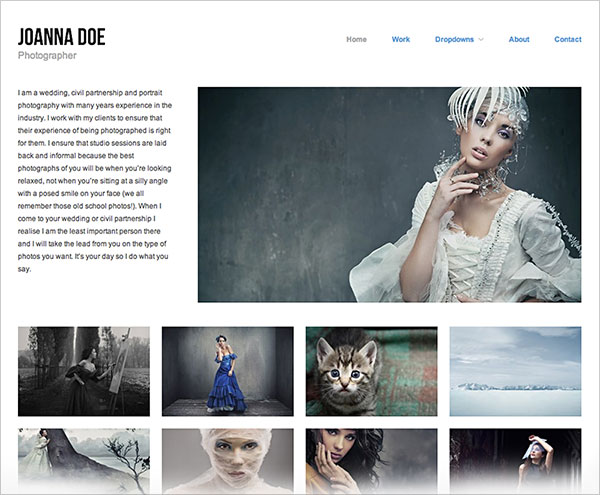 3. Dresses | Black Magazine Free WordPress Theme 2015
Dresses is a beautiful theme for your personal blog. The theme looks extremely good with custom widgets, drop down menus, JavaScript slideshows and some other great deal of features. The theme is also SEO friendly to take your website at the top of the Google searches.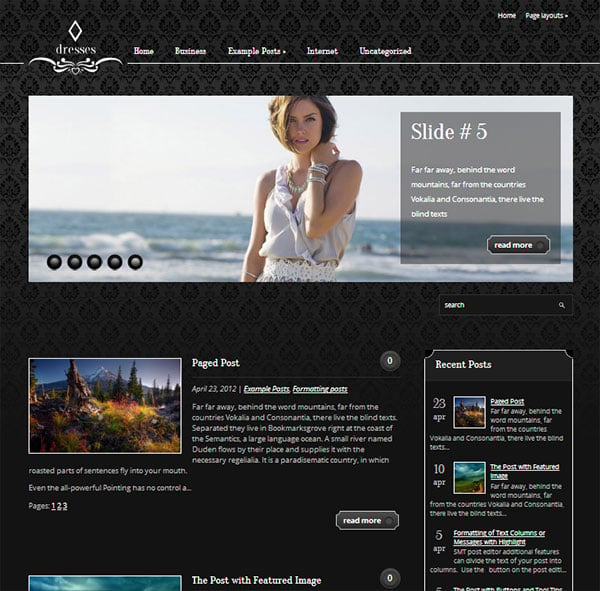 4. Plainly | Simple Free WP Theme
One more example of a professional looking theme, Plainly is all what you need to enhance the appearance of your website. It is highly usable, fully responsive, and cross-browser compatible. Another great thing about this theme is that it is a great choice for those who want to focus on the content. It also comes with various CSS3 features.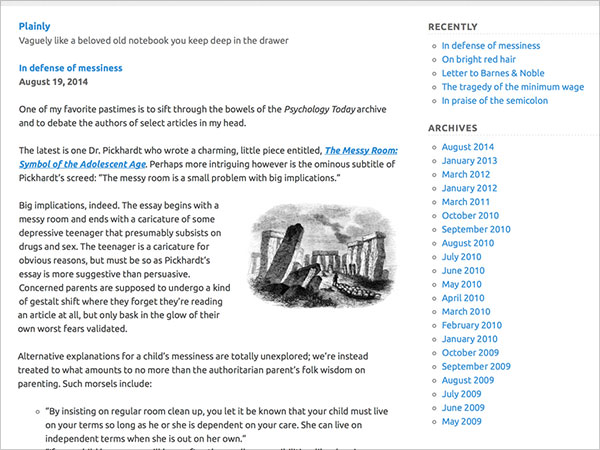 5. CW Business Life | Professional Free Business WP Theme 2015
Despite the fact that CW Business Life is a free theme, its design, features, and functionality can easily beat any premium WordPress theme. The theme boasts a very appealing look and comes packed with a range of features that every business owner would love to have. There is also a fully customizable homepage with adjustable blocks, texts, and a nice internal structure. The color scheme is dark , which can easily complement any B2B space.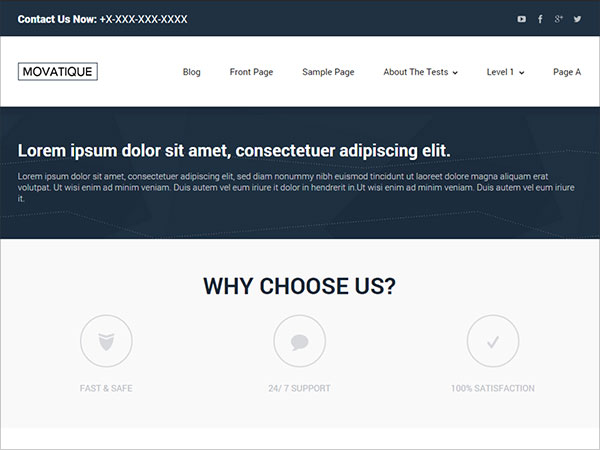 6. Besty | Free Portfolio WordPress Theme for Architects
Besty is a cool WordPress theme for blogs, portfolios, and other creative niche websites. What is that makes this theme truly stand out is its distinct content representation or layout. The idea of three column layout is absolutely awesome that help you put main concentration on your work. Also it's responsive nature helps you present your website flawlessly across a range of devices. It is also integrated with Google fonts, and a number of some really attractive color schemes.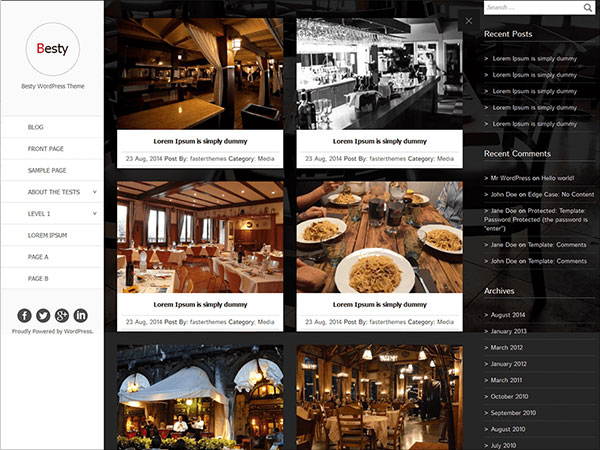 7. Foliogine Lite | Free WordPress Theme for Designers and photographers
Foliogine Lite is a really nice looking WordPress theme promoted for designers, photographers, and websites belonging to some other creative niches. The theme comes packed of a number of custom homepage blocks which can be configured easily to showcase your range of services, projects, teams and more. Also, there is a custom theme options panel along with a full localization capability.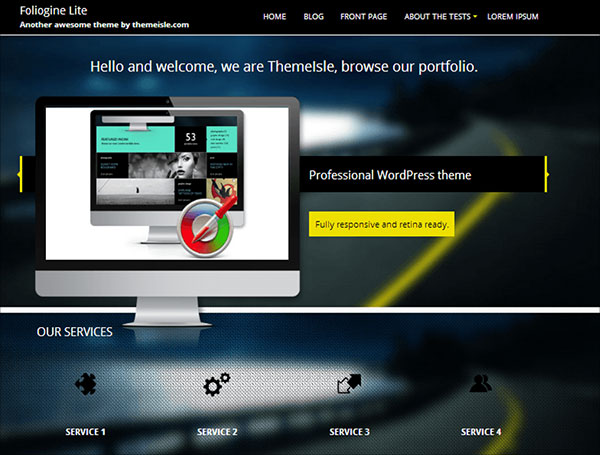 8. Onetake |  Best Free Responsive WordPress Theme 2015
This free WordPress responsive theme is designed in a modern style to cater the needs of businesses and agencies. It's built on valid HTML and utilizes the latest CSS3 techniques for a trendy appeal. It also provides you an access to video backgrounds via You Tube, different content blocks, and an elegant slider functionality. The theme is absolutely flexible and can be adjusted easily via theme options panel.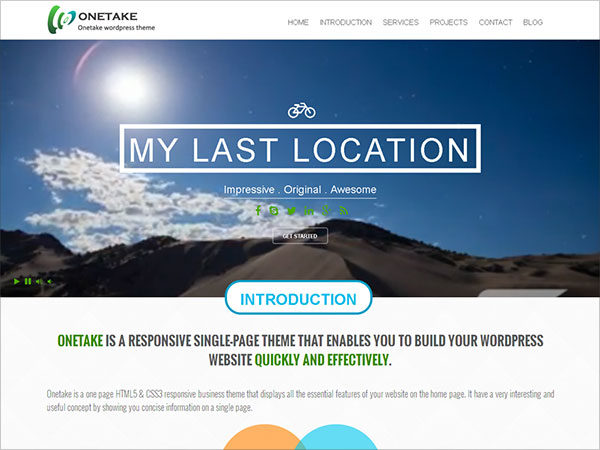 9. NatureSpace | Free Multi-Purpose WordPress Theme 2015
With this WordPress template you can make your website as beautiful and elegant as you can. NatureSpace utilizes a full-width background image on the homepage, and it also looks great running across a range of devices. The theme is also WooCommerce ready. If you love to try different styles and appearance then you'd be happy to know that the theme comes with pre-defined color schemes, 220 Google fonts, and friendly setting for customizing the layout.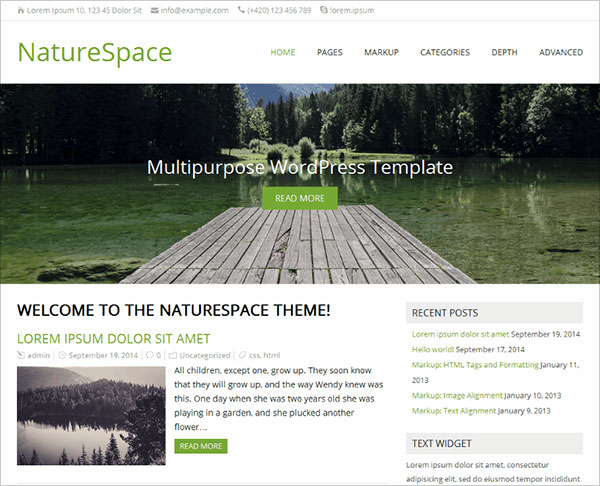 10. Unconditional | Free Multi purpose Responsive WordPress Theme 2015
The best part about Unconditional theme lies in its eye-catching concept of a large homepage with a standard blog listing below. Inside the top part, you can see a welcoming message fashioned with a background image, and also three additional blocks to help you showcase the range of services you offer to your customers. The theme is fully responsive which means you can easily render your services to the mobile audience. The theme is built using Bootstrap and its icons are provided through Font Awesome.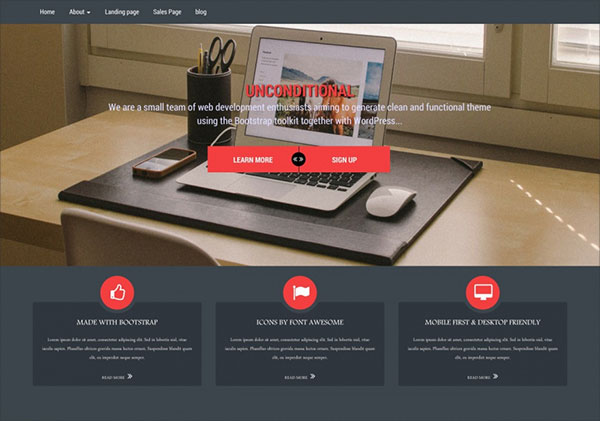 11. Constructzine Lite | Free Simple Business WordPress Theme 2015
This contemporary business theme is primarily designed to fulfill the needs of construction companies. The theme boasts a very clean design, intuitive structure, and user-friendly features to help you enhance your business processes. There is also a customizable homepage, facility for social media integration, great looking typography, and customized theme options.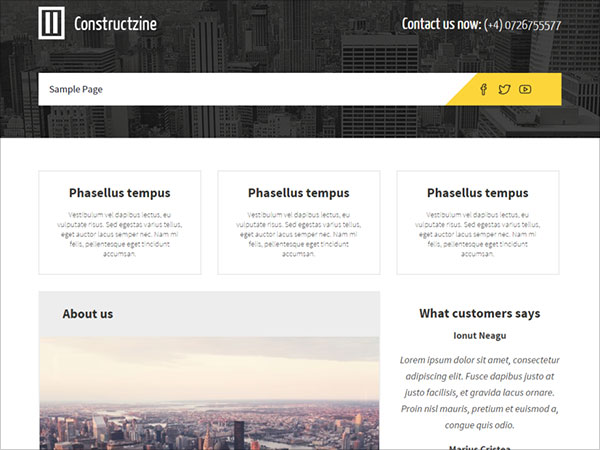 Contributor:
Sarah Parker is a WordPress developer by profession and do blogging as a hobby. She loves writing information-rich blogs on PSD to WordPress theme conversion services. Currently, she is employed with Designs2HTML Ltd, a leading markup conversion services company that has delivered top-grade markup conversion services since 8 years.
More Best Free Wp Themes for 2015 Blogs
Tags: free wordpress theme 2015, top free wordpress theme, free wordpress themes, wp theme, free wp theme 2015, sp themes 2015, best wordpress themes, free wordpress themes 2015