It's never too easy with a graphic designer because he is always keeping things in his mind, he has tasks to deliver, and he knows how to manage with tons and tons of works on his desk. A graphic designer meets various clients that have diverse range of demands so he never thinks about returning home on time because he knows it will be late to finish it all up and that's what makes a designer devoted and skillful.
From designing a typography poster, a logo design or a business card, all it takes is creativity and innovation to make a masterpiece. Today I am unfolding before you 30 free Vector thin icons that you can put anywhere you like.
These buttons can be customized, you can resize them if you like, change their colors as well, they are way too simple to edit for your assistance, and it is purely an amazing thing. Just resize and export them as per your necessity.
Do what suits on your blog/website, they would pop out and become the center of attention & won't complicate the visitors. These buttons are available in Vector format that make them scalable & can be enlarged as you wish them to be. Stay cling to the blog so we will be bringing before you more and more interesting posts for your interest. Don't forget to leave us the feedback, it motivates us to let us know what more we should be presenting to you.
Subscribe us for more free icons, free Vectors, Free PSD and other exciting stuff.
 Free Thin Vector Download Icons PNG Vector Ai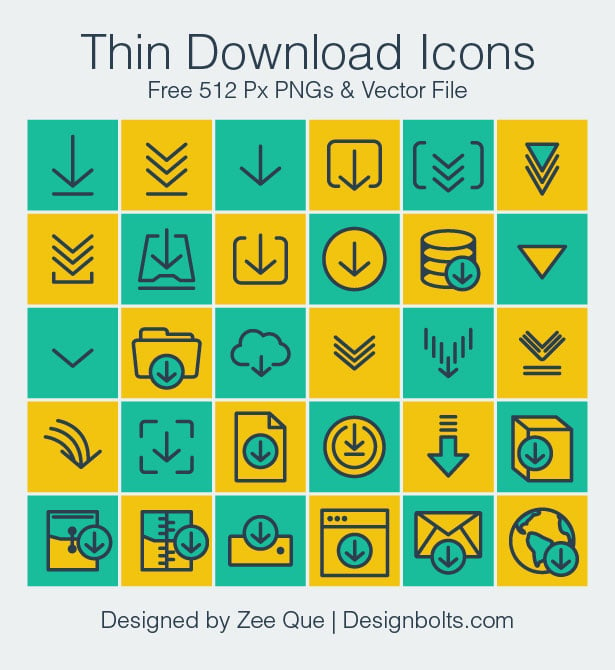 Free Version:
Format: PNGs
License: Free for personal use
Available Size:  512 px
Thin Download Icons 
Premium Version for only $2.00:
Format: PNGs & Vector Ai File
License: Free for commercial use
Available Size:  512, 256, 128, 56 px
[paiddownloads id="113″]
More Free High Quality Freebies
 Tags: download icons, free download vector icons, vector download icons