Artists are the restless souls not that because they are stressed or burdened but because their minds are always engaged into the world of imagination. Their vision is so broad that it keeps on sinking and rising like the ebb and flow of water. Their think-tank and mental capabilities are beyond an average mind's intellect and this is why most of the paintings and illustrations go over our heads and we cannot recognize what it is depicting.
In order to comprehend an artist's pursuit, we have to think a little higher like them. Today I am bringing before you 25+ adorable Illustrations of Big Hero 6 Baymax by self-taught artist. This is a fun project with no ridicule to the adorable Baymax. You know we all love him, he is so fluffy like a unicorn, he is cute, he is adorable, he is so helpful & supportive, he is friendly and he is so committed.
This is what we love about this movie character that he is true to type like no other. In fact most of us yearn to have a friend like him but unfortunately we can't have him other than in the movie. The artist deeeskye who belongs to Scotland, is ardent lover of drawing whatever she sees and perceives, she loves to give it a real shape. She has drawn some really fun illustrations of Baymax impersonating various Disney Characters. You will for sure love seeing him like this way.
This post highlights the firm grip of the artist on her talent. That's how she has very successfully put together various characters into Baymax's avatars. Share them with your friends who love this character like all of us. Stick around for more such interesting and exciting posts we have lined up for you. Have a look at the collection.
Baymax and Rapunzel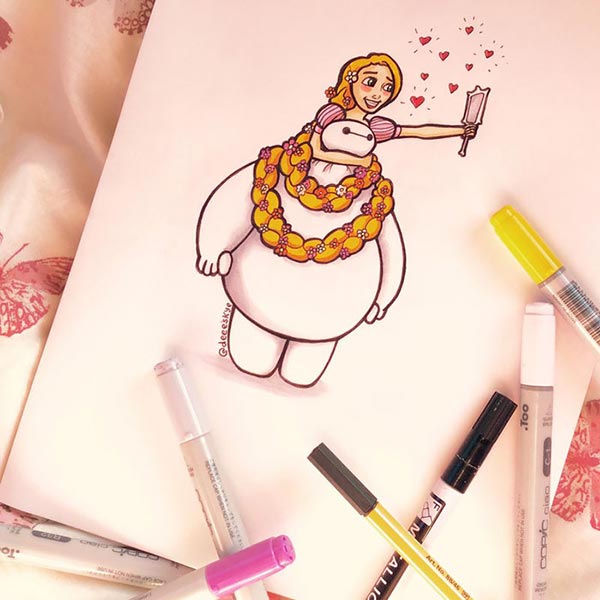 Baymax and The Little Mermaid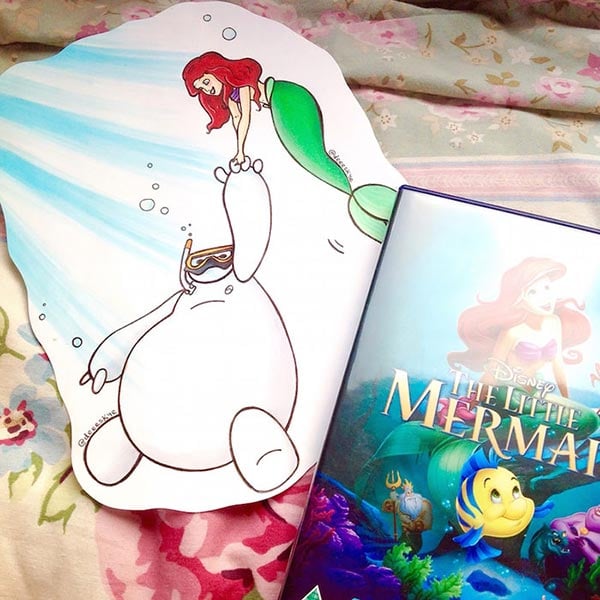 Baymax as Donald Duck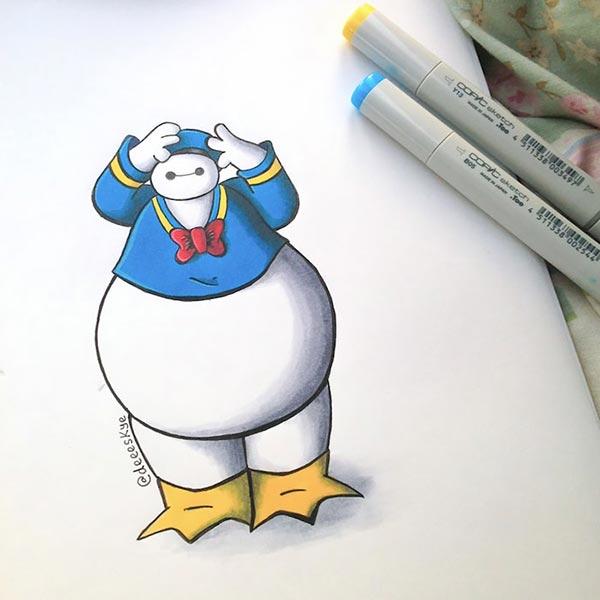 Baymax as Elsa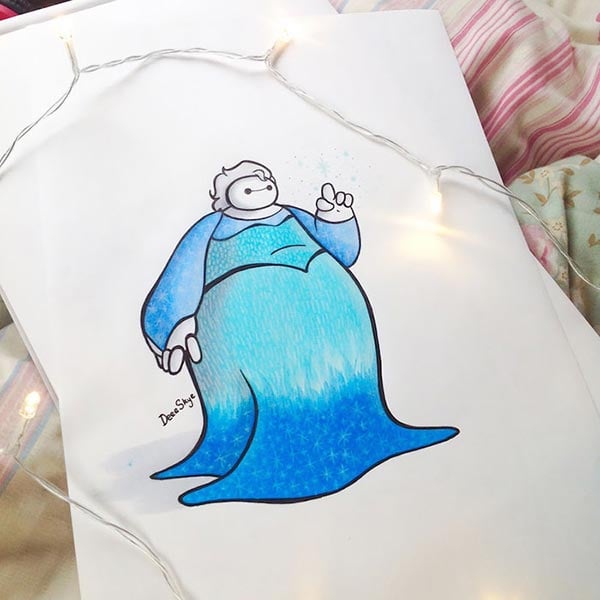 Baymax as Genie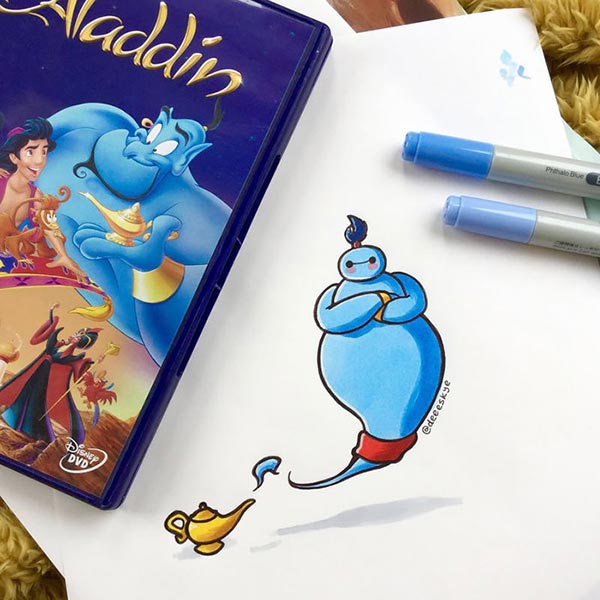 Baymax as Rapunzel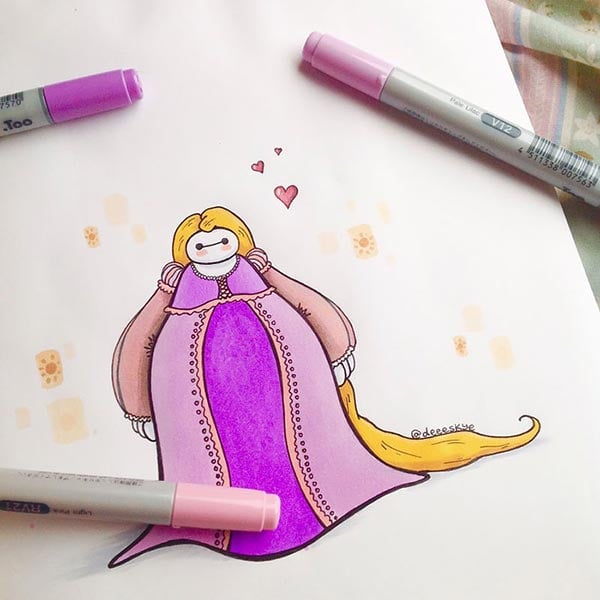 Baymax as Snow White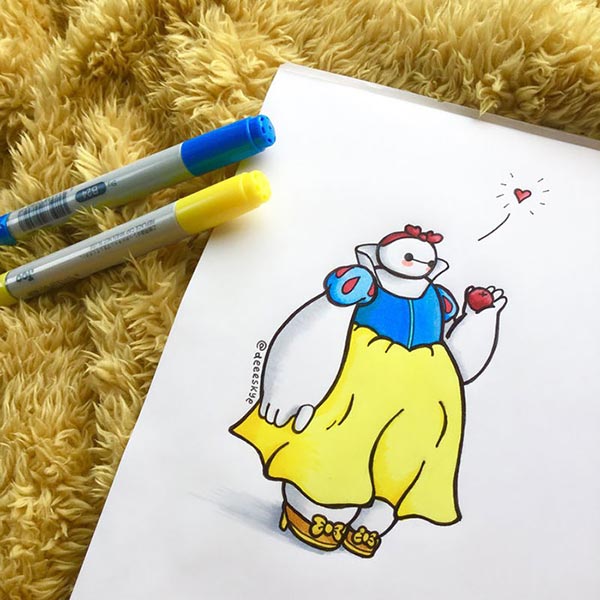 Baymax Dressed as Stitch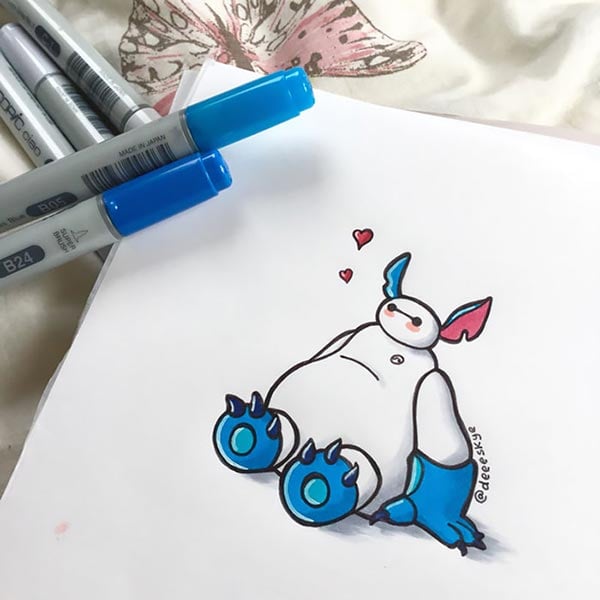 Baymax in Wonderland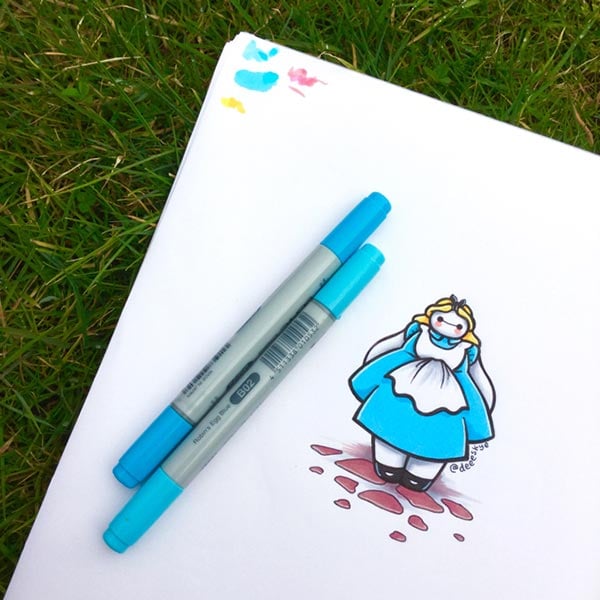 Baymax Lightyear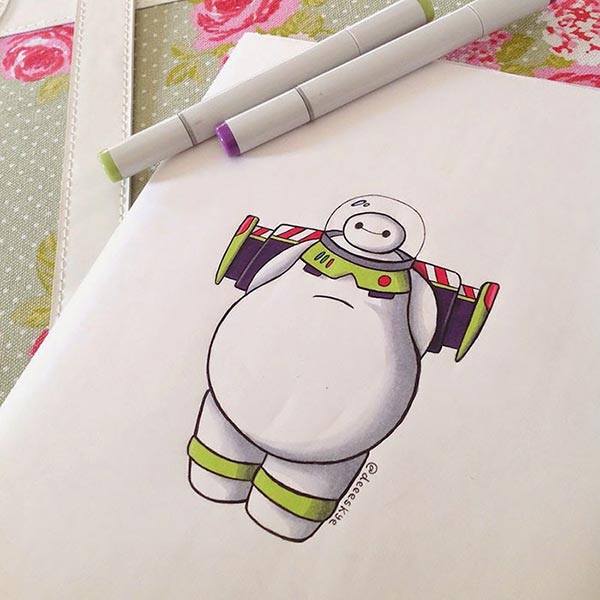 ]
Bumblebee Baymax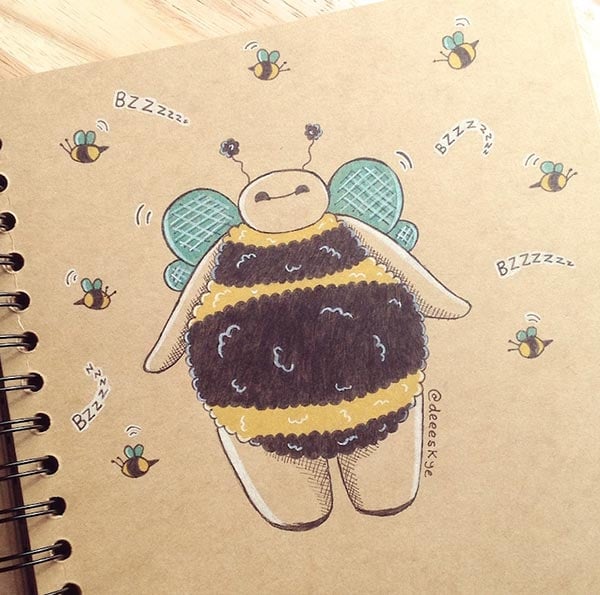 Aladdin Baymax and Jasmine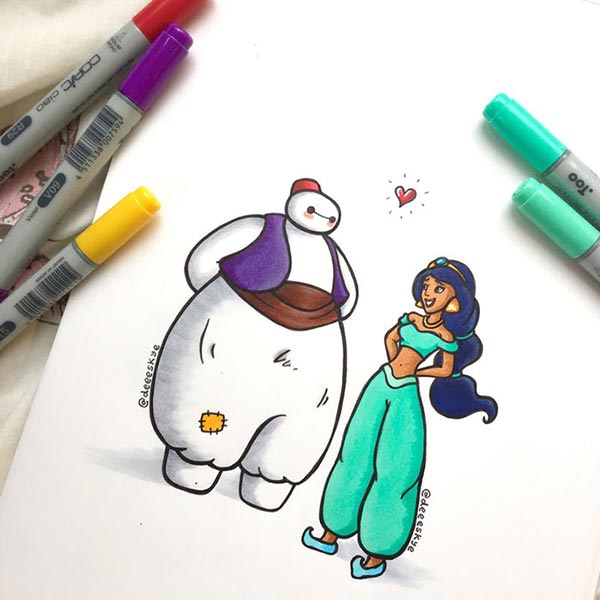 Captain Baymax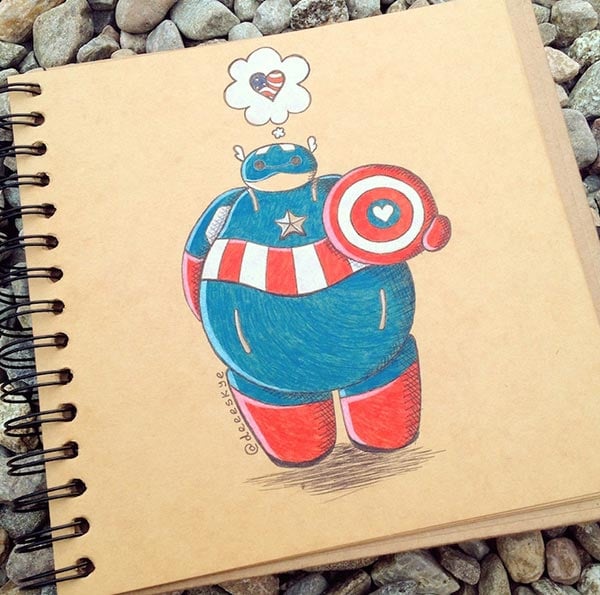 Cinderella and Prince Baymax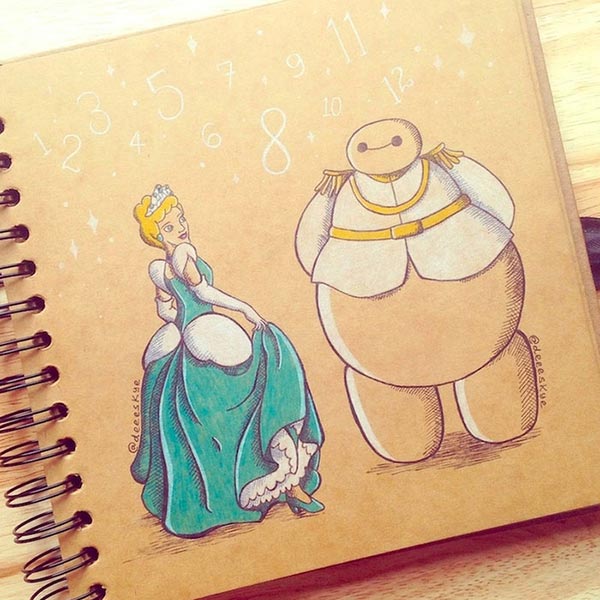 Cinderella with a baby Baymax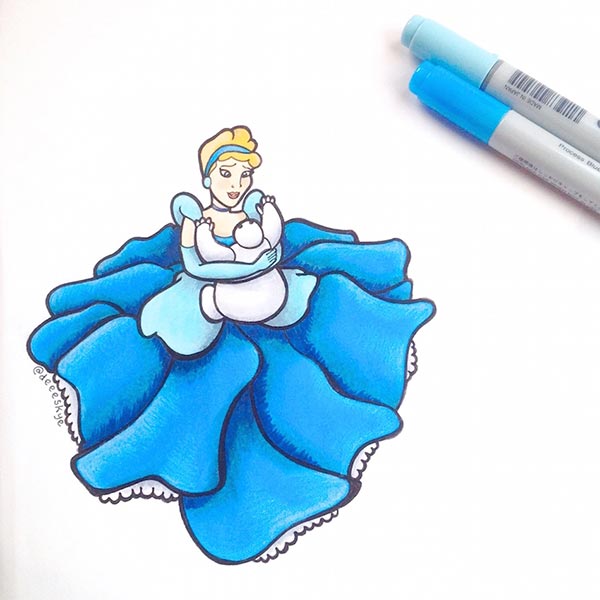 Dracula Baymax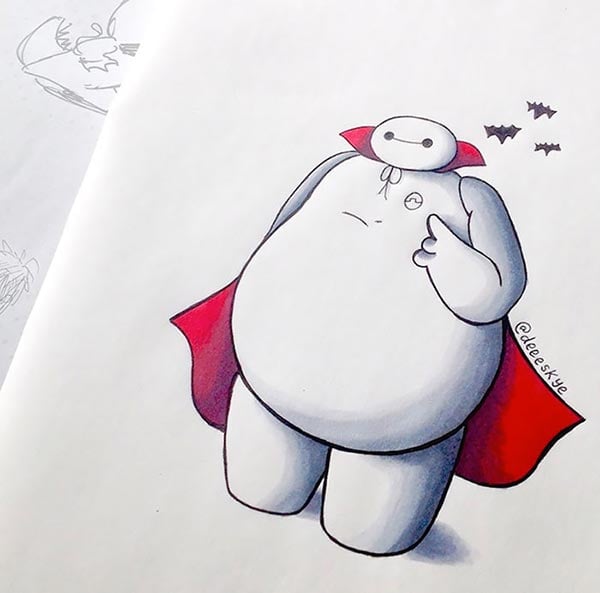 Lego Baymax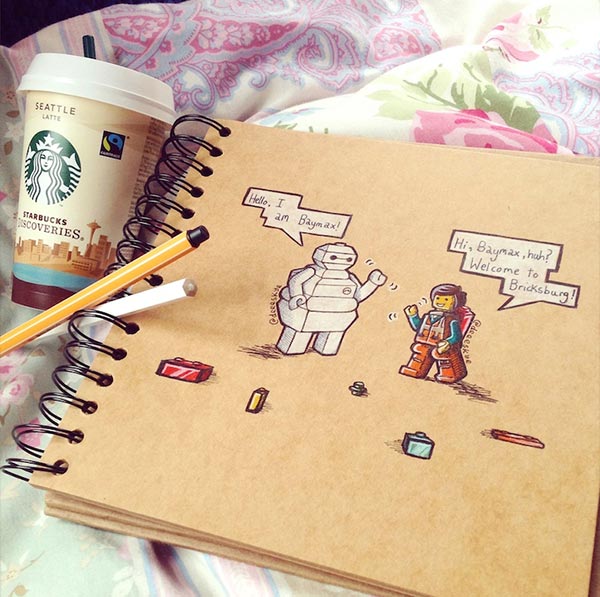 Maleficent Baymax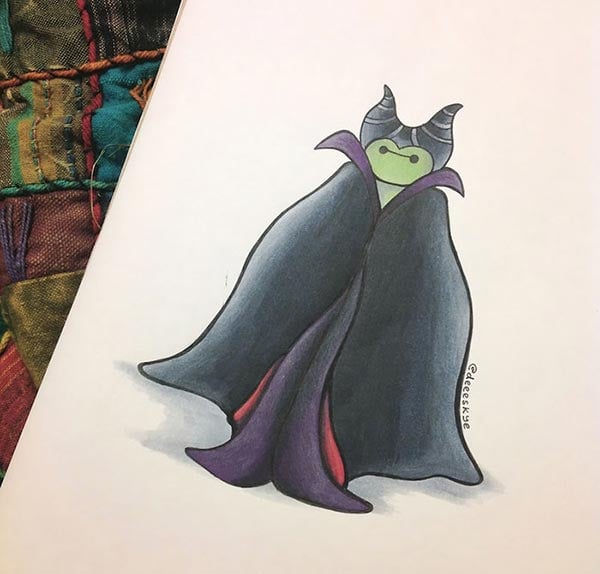 Mario Baymax with Princess Peach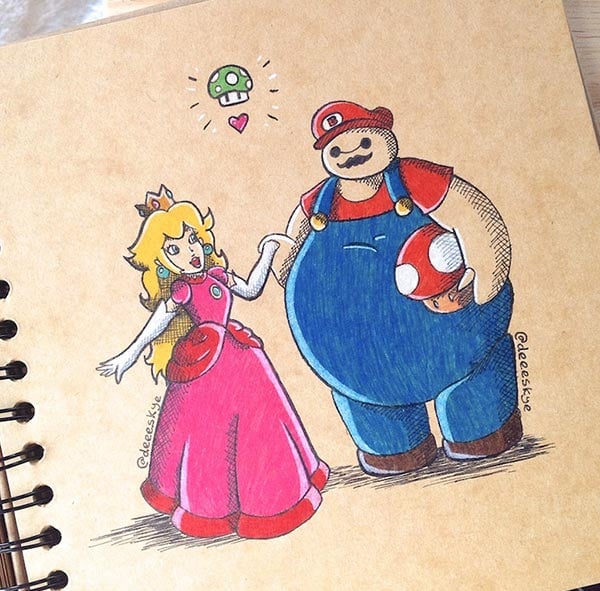 Merida and Baymax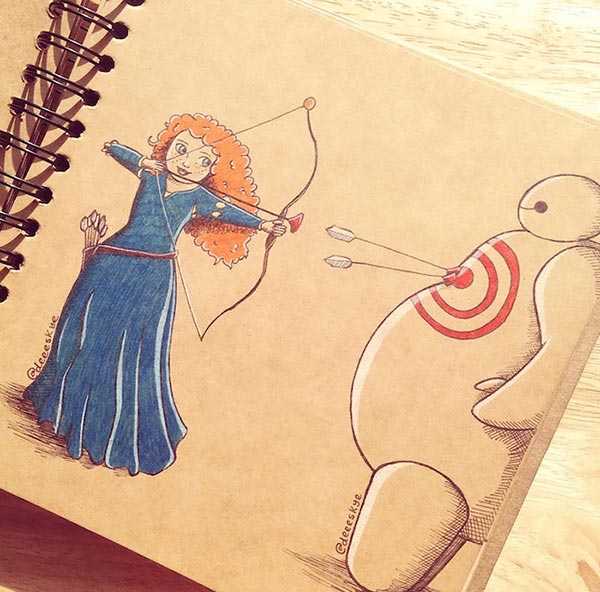 Woody Baymax
Minnie Baymax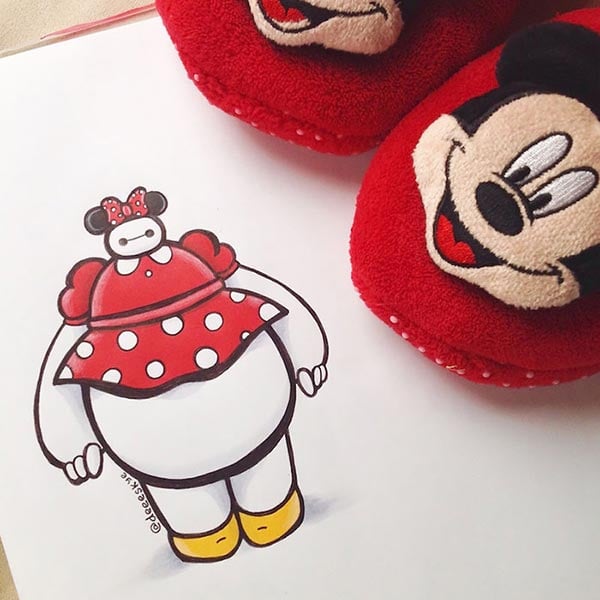 Ninja Baymax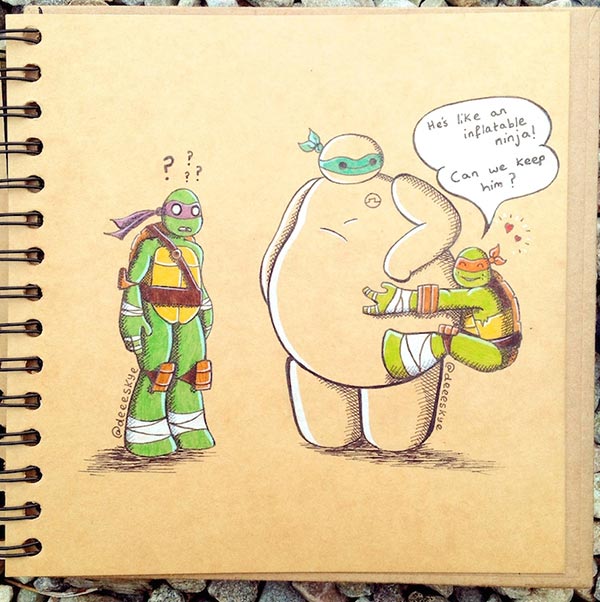 Teenage Mutant Ninja Baymax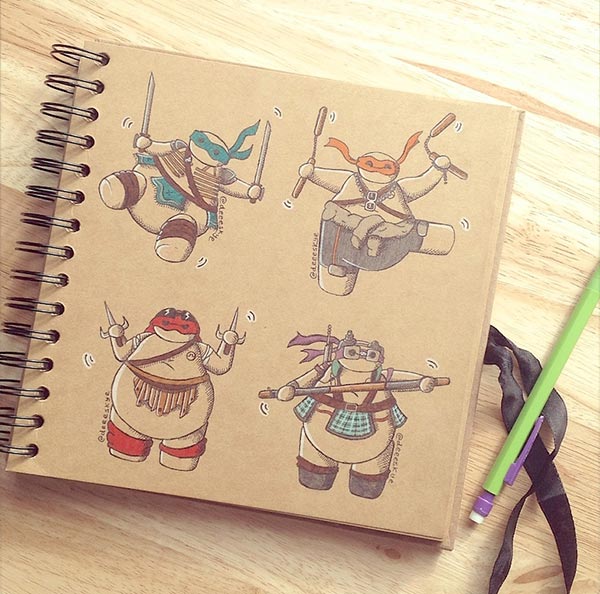 Rapunzel meets Baymax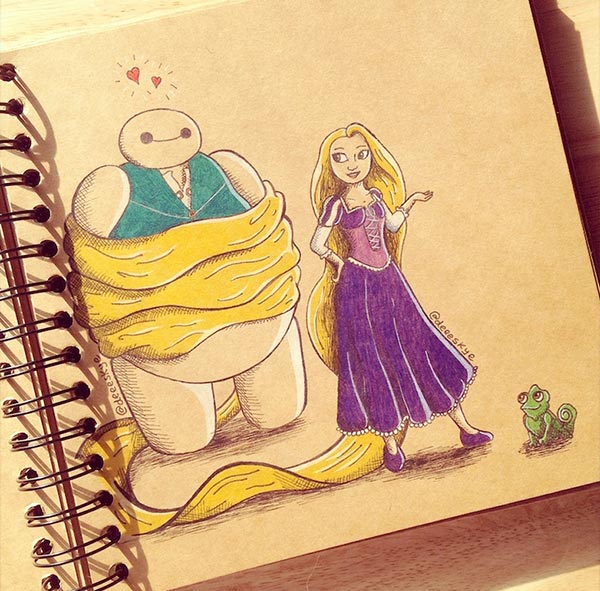 More Fun with Superheroes: