These days it's very important to release high quality work, when the competition is growing more and more and the clients are very demanding. In 2015, we can easily find important resources that we can utilize in order to gain more time but also high quality results.
Here is a list of more than 10 Web tools and web services that will come in handy.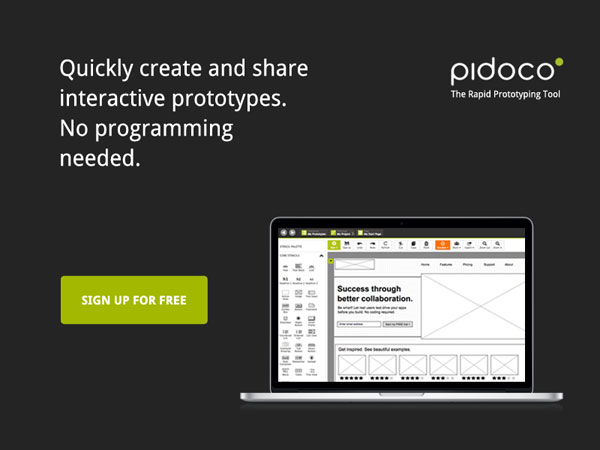 Create clickable wireframes quickly and easily with Picodo's drag-and-drop feature. Then share and edit your wireframe mockups or prototypes with team members and clients in real time. Pidoco's powerful feedback and discussion functions make for great and easy collaboration. Save your customized templates for reuse later on, and test your prototypes on your favorite mobile devices or preview them in your browser. Use interactive elements, touch gestures, page transitions and more to bring your prototypes to life. Pidoco is easy to learn and easy to use so you will be productive from minute one. This makes rolling Pidoco out within your organization easy as well. In addition, you can run usability tests with your prototypes using on-site and remote testing methods.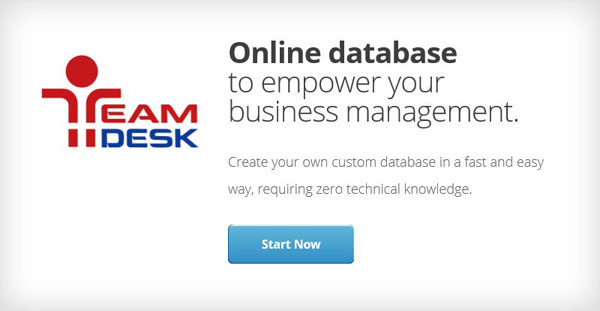 TeamDesk is an online database system that is developed to facilitate working with data, organize and store information that you use in your routine work. Using TeamDesk anyone can build his/her own business management solution for any business process or choose a predefined database and your team-members will be happy to use it. Database is a core of TeamDesk system. Each database looks like a set of linked spreadsheets and consists of series of tables (or one table) comprising records (rows) and columns.
The system is fully customizable: you can differentiate a database for various user roles creating a specific set of tables, forms, and reports for each group of users. Each system object can be modified or built from scratch according to the specific needs of your organization. Expert support to build your own database – Aside from choosing a predefined DB template is to build one's database from scratch. Do not forget that you can try it for free, for 14 days.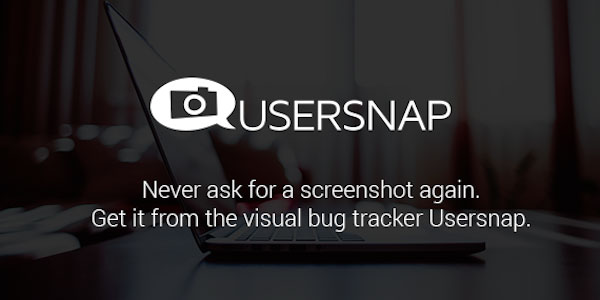 The visual bug tracker Usersnap is an amazing tool for web developers to use in order to share information and resolve issues with their colleagues or clients and save a lot of time while doing that. How does it work? Basically, instead of having to write a lengthy and detailed email about a bug you've encountered, it will only take you a few seconds to click on the Feedback button to send a bug report with the screenshot that contains it. Then, you and your colleagues can get down to business and solve the problem. Vice versa, one of your users can send you a screenshot of what he sees, without having to install extra plugins. Moreover, Usersnap will prove to be of great value even for those who already have a bug tracking tool, as you will get Usersnap feedbacks directly into your existing tool. You can register for a 15 day free trial and test Usersnap by yourself.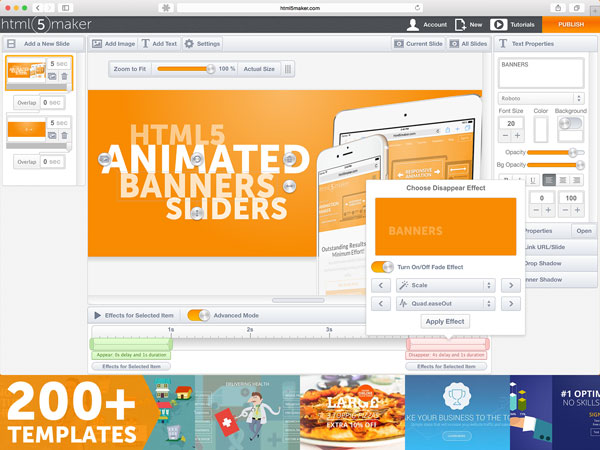 HTML5Maker is an online, cloud-hosted web application that can be used to very easily design animated and interactive HTML5 content. What's more, HTML5Maker also helps you host your HTML5 content on the cloud, so you just need to focus on creating your interactive, animated slides. Let's take a look at HTML5Maker. Want to draw readers in, with animated and interactive content? While this used to be the domain of Flash – resulting in a lot of load time and potential compatibility issues – HTML5 has fast become the dominant method for creating animated and interactive web content.
Of course, not everyone has the time or skills to code HTML5 content; if you're one of those people, maybe HTML5Maker is something you should try.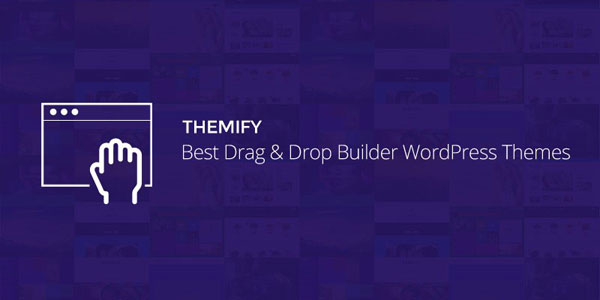 If you don't have any coding or programming knowledge, but you want your website to look stunning and sweep your viewers off their feet, Themify will help you out. This impressive tool will enable you to create the web site of your dreams without having to touch a single line of code. Themify's framework includes an intuitive Drag and Drop builder, custom widgets, shortcodes and a bunch of smart Addons that will make you web site shine. With the Addons you'll be able to compare 2 images side by side, create custom designed action buttons and elegant audio playlists, auto fit text in a box, build animated circles and number counters, highlight specific areas of your image and even display content in a timeline styled layout. If you don't want to do tons of coding every time you have a new client, then you need Themify in your life.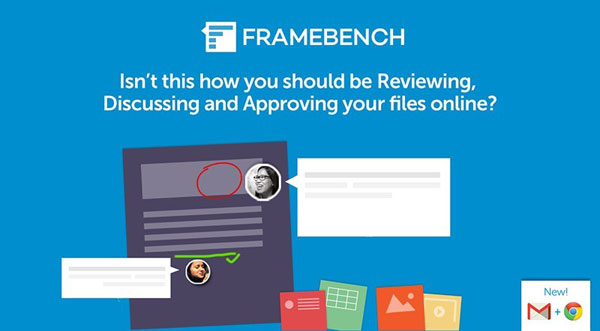 Framebench is a newly launched platform for creative collaboration, specifically aimed at those working in digital agencies and other creative design firms. There are a number of tools already available serving this industry, but Framebench's focus on real-time communication, collaboration and sync makes working with cross office teams super simple and gives it an edge.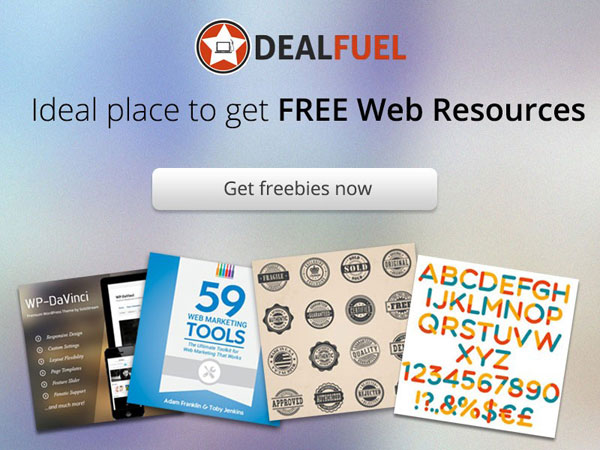 DealFuel is the perfect website to go to when you're in search of the best deals for both developer and designer resources available online. DealFuel's community has access to some of the best items and services around. Here you'll find first rate WordPress themes, dedicated software, online learning and tutorial resources to help you improve your skill and a number of useful tools for your website. Also, from a designer point of view, you will find a plentiful selection of icons, buttons, vectors, actions and more that are just waiting to be discovered. Don't forget to check out the awesome freebies that the DealFuel team has to offer. They're in the habit of encompassing the best resources in a neat and plentiful package.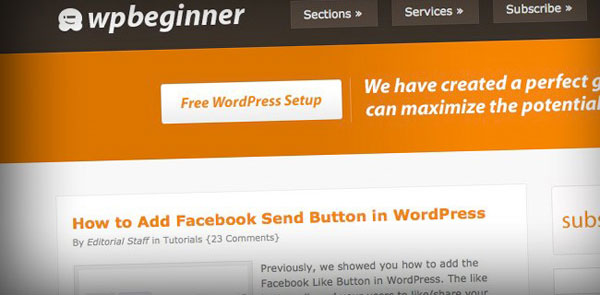 At WPBeginner, their main goal is to provide cutting-edge helpful WordPress tutorials that are easy to understand for small businesses, bloggers, and non-techy WordPress website owners.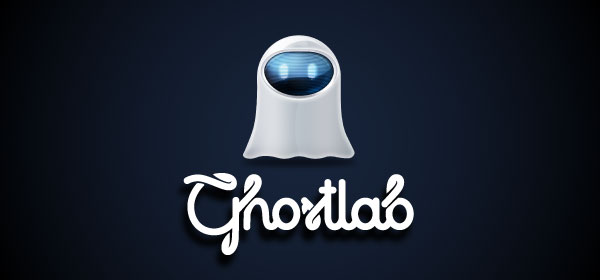 Ghostlab has tons of awesome features like Synchronized browsing and Responsive testing, Inspect CSS on any device, Multi-device CSS and DOM live editing, Debug JavaScript anywhere, Compile Sass,Jade & more,One-click multiple browser workspaces,  Presentation mode for team sessions. The prices are really small, like 49 USD per licence – one user, two computers. Sign up for 7 day (counted by actual days of usage) fully functional demo. Price includes support and bookmarking services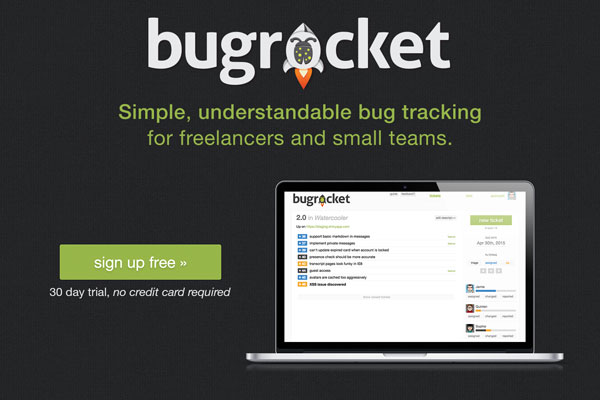 Bugrocket has helped reduce friction in creating, assigning and completing development tasks. Focusing only on the tools that you need and eliminating the ones you don't, it provides a nice environment to manage bugs within a development team. Sign up for free for 30 day trial!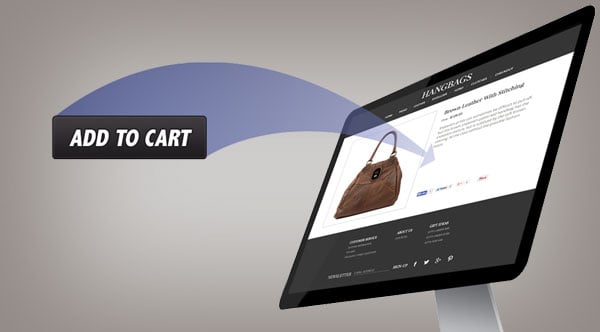 ShopSite® makes it easy for you to set up a customized online catalog without spending a lot of time and money. The ShopSite® software will help you build your catalog, promote your products, and securely accept and process orders.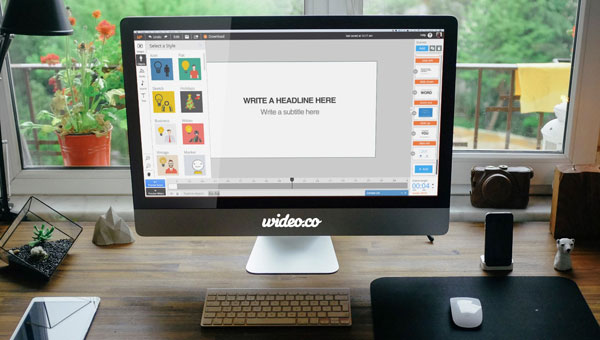 Wideo is an online video creation platform that enables users to create, edit, and share online videos. Wideo's platform allows individuals who do not have previous video making or design experience to create explainer videos, animated presentations, video e-cards and more.
Recommended Posts:
 Tags: web tools 2015, top web design tools 2015, best web services 2015