Typically, museums will feature a minimalist décor, opting to focus the viewer's attention solely on the art exhibits, rather than the interior surrounding them. Major exception this, of course, would be a place like the Dalí Museum in Figueres, Spain, where the Museum itself is a work of art, but I digress… A similar concept should be kept in mind for your photography website. You want the reader to be focused on your beautiful and interesting photographs, rather than be distracted by vibrant and intricate themes. Thankfully, WordPress offers lots of great options for premium photography themes. Here are five great photography themes that we would like to inspire you with:
1. Border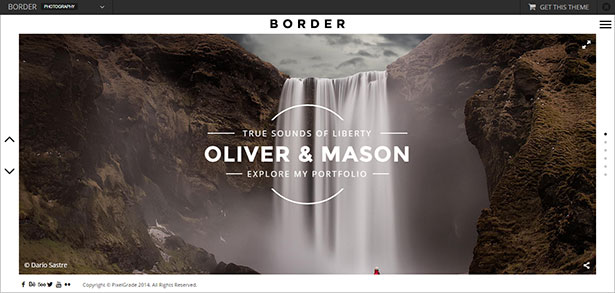 Border is effectively a play on the traditional photo frame. This theme offers a great mix of modern, clean lines and small details that totally creates a focal point around the photographs. It can be modified for many different sizes of photos. Rating: 4.85 out of 5 stars by users. Cost: $58.
2. DK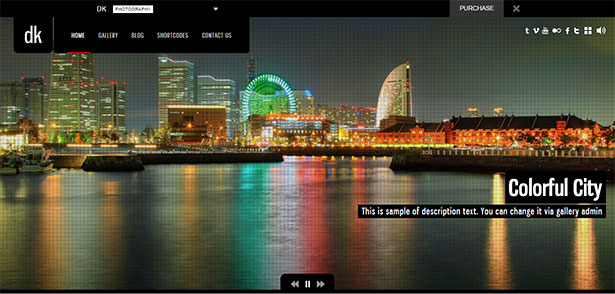 DK goes to the opposite end of the spectrum and elimates the "frame"entirely, leaving the viewer totally engulfed with the image in front of them. It allows your viewer to easily view multiple photos back to back and would work great for very detailed or landscape photos. Rating: 4.3 out of 5 stars by users. Cost: $48.
3. Kameron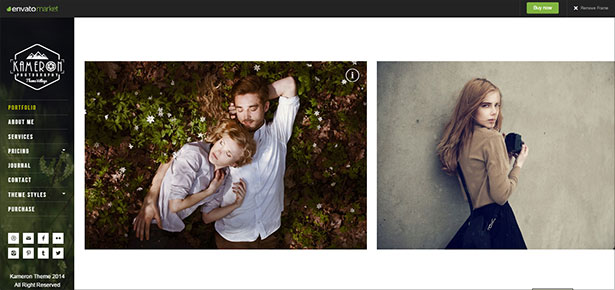 Kameron offers the user a unique scrolling option from left to right using the mouse, along with a description available for each photo. As well, they have different demo option and the theme has been made easily customizable with little experience with WordPress required. Rating: 4.52 out of 5 stars by users. Cost: $48.
4. Sniper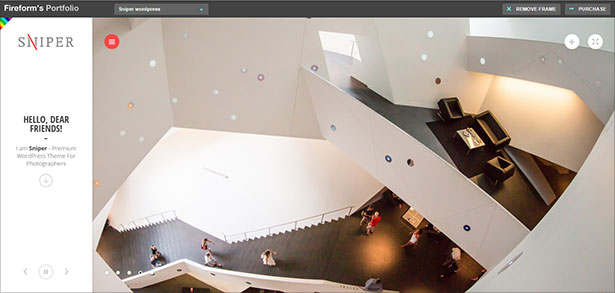 Sniper is a Responsive and Liquid WordPress theme that works easily with all devices. It is made very user friendly, with little experience required to work with it. It is also SEO optimized and allows you to choose from an unlimited number of different colors with an individualized color picker. Rating: 4.28 out of 5 stars by users. Cost: $48.
5. Fidelity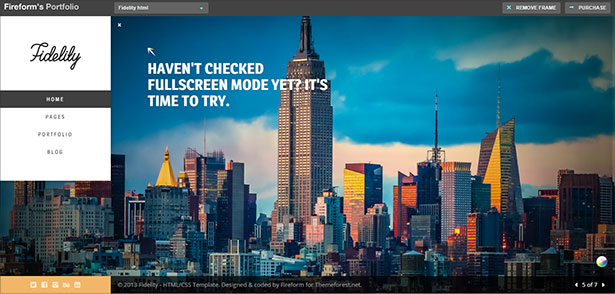 Fidelity is a modern template that is quick and tested for compatibility on all modern browsers. It offers multiple color themes to choose from and is the perfect way to show of your photos. Rating: 4.59 out of 5 stars by users. Cost $16.
6. Side
Side is an easily customizable theme that comes with 10 great fonts to choose from that are perfectly chosen for visual perfection. It is compatible with IE8, IE9, IE10, IE11, Firefox, Safari, Opera, Chrome for usability and also features compatibility for other devices. Plus, the dark background really makes your photographs stand out! Rating: 5 out of 5 stars by users. Cost: $48.
7. Forte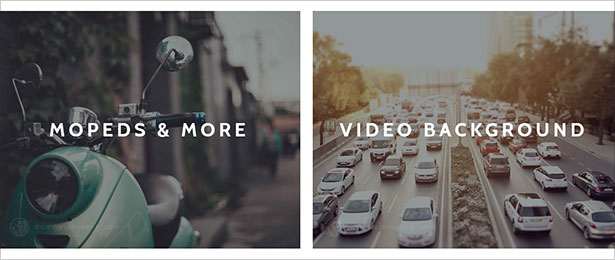 Forte is also easily customizable with a simple and modern elegance. It features a Live Customizer and fullscreen background settings. It is also a superlight theme that will work quickly for your viewers as well as being SEO optimized. Rating: 5 out of 5 stars by users. Cost: $43.
8. Zyra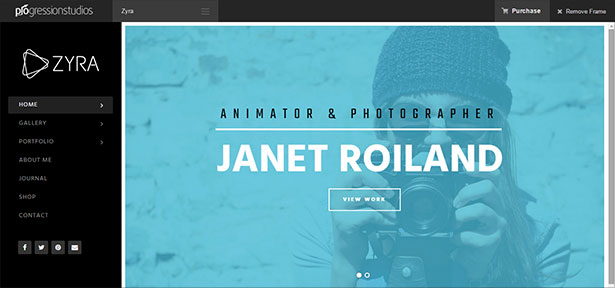 Zyra is a full screen photography WordPress theme. It is easy to customize as well as it comes with a help guide for ease of use. You can work with both portrait and landscape photos, as well as it provides an easy translation into multiple languages. Rating: 4.38 out of 5 stars. Cost: $58.
9. SOHO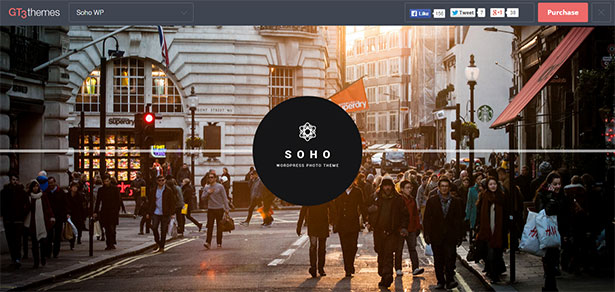 SOHO is functional for both video and photo formats and offers a full screen view to get the most out of your work. It is a responsive theme that comes SEO ready. As well, it features a before/after feature so you can creatively feature your work in an interactive way. Rating: 4.31 out of 5 stars. Cost: $48.
10. August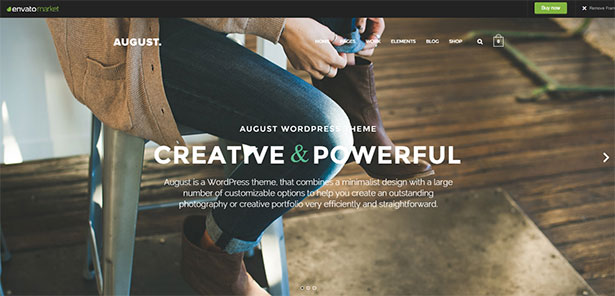 August is a powerful and creative theme that is easily modified. It can be easily translated into multiple languages, over 600+ Google fonts and is SEO friendly. We love the look of this theme as it is clean but still interesting and creative. Rating: 4.39 out of 5 stars by users. Cost: $58.
Now that you've been totally inspired by some of these awesome WordPress themes, you may want to think about exactly what kind of content you want to publish. As you spend more time using the theme, learning about the ins and outs and customizing it to your preferences, you will start to add different forms of content that are a reflection of you as well as a tool to keep your site interesting for readers.
Look for a site that has a customization dashboard, so that you can easily customize the site to your own. When selecting content keep in mind that you have already spent time selecting a high quality theme, you don't want to crowd your site with low quality content. Using your own high quality images is a great way to give readers a view into your personality while at the same time making your website more interesting. For times when you don't have the perfect image for your focus or are looking for some more high quality images to complement your own, check out this database of high quality stock images, videos or music. Although these sites don't usually provide the content for free you can find deals on the plans on websites such as this one.
More awesome WP themes to check out:
Tags: photography wordpress themes, wordpress themes 2015, WP themes 2015