You never know what a graphic designer is up to because a lot of expectations are hoped from him, a lot of pursuits have to meet the desire end on his account, piles and piles of tasks are on his dashboard, and there you will find a designer scratching his head pondering over the elements he has to execute in his designs.
What to do, what not to do are the questions, you will find him thinking about on his own. What makes a person different? It's his identity; it's his name, occupation and personality. Wherever you go, you are introduced by your name, it is your name by which people recognize you and remember you till they next time meet you, your profession comes next, nevertheless it is a plus point.
So besides face validity it is the name that matters on professional grounds. In the companies, organizations, universities and in all work places, employees, students and workers wear their identity cards, these identity markers are preliminaries to enter into the premises, not only for security measurements, to avoid any mishap but also to define yourself to the new people you meet.
Being designers, you must keep a check on what is really in, and what trend is almost out. Work on new techniques using diverse range of tools and that day is not far when you will leave stepping stones for your learners. Today I am unfolding before you 2 free company employee identity card design templates that will for sure give new design guidelines and ideas to the designers to use these templates in their upcoming or current projects.
Stick around for more such freebies, I know most of you seek the chances to get free design templates so you will get the clue how the designs are to be made and used creatively. Get the glimse right here.
Free ID Card Templates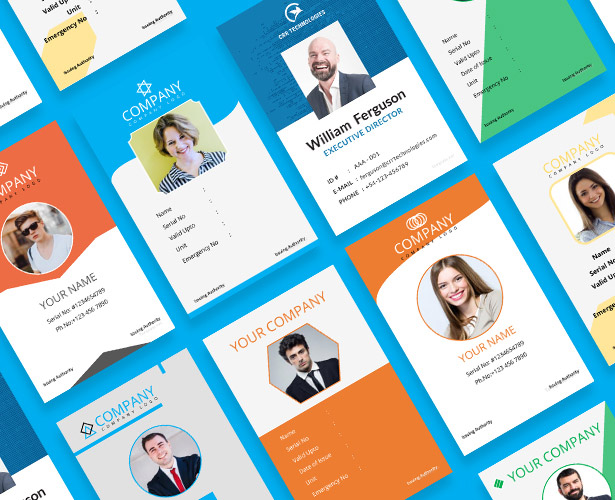 Easily Editable Professionally Designed
Formats: Illustrator Ai (editable file) & Microsoft Word (.doc)
Free ID Card Templates
Free Horizontal Employee ID Card design Template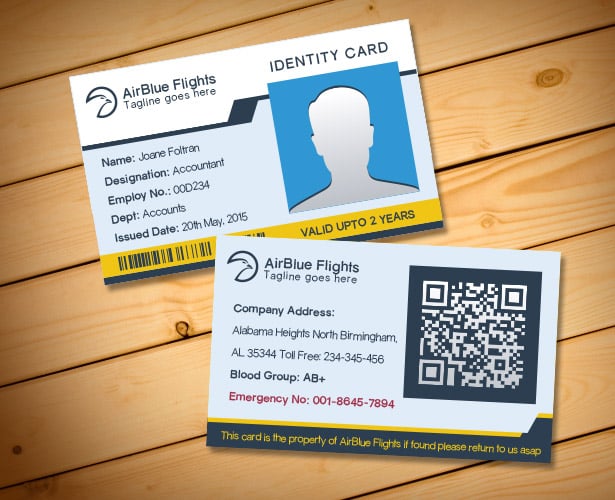 Format: Illustrator Ai (editable file)
License: This free Employee card is for personal & commercial use.
Note: Link back if you are sharing online.
Font: Gravity
Free Horizontal Employee ID Card
Free Vertical Employee ID Card design Template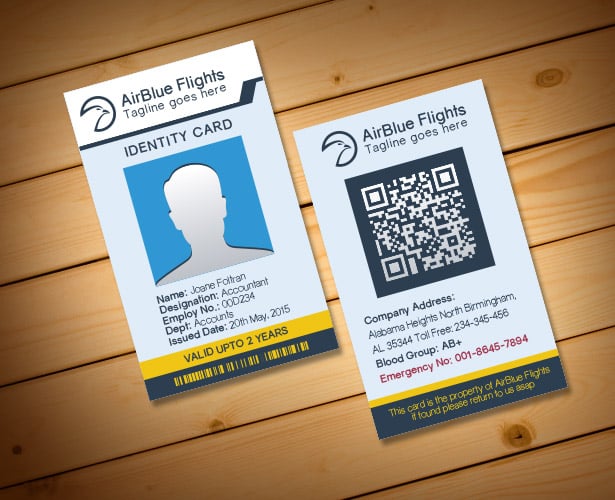 Format: Illustrator Ai (editable file)
License: This free Employee card is for personal & commercial use.
Note: Link back if you are sharing online.
Font: Gravity
Free Vertical Employee ID Card
Free ID Card Vector Mockup PSD File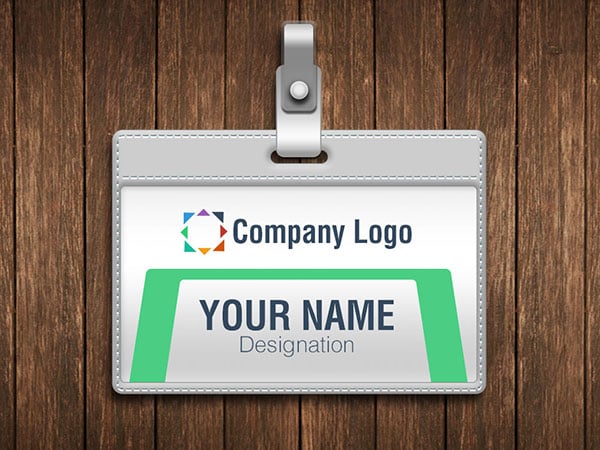 Available Format: Vector Photoshop PSD Scalable [Double click and place your design]
License: Free for personal use only
Note: Linkback required for sharing online.
Designed by ZQ | Designbolts.com

More Free Awesome Vectors:
Tags: Identity card design, free employee identity card design