Mothers are just so special, we cannot deny the fact that we behave like kids with them no matter how much we grow up, and we still find the shelter of our parents because that is the ultimate peaceful place. Sons are more attached to their mothers and daughters are more into their dads, however the love is being shared between parents and kids remain mutual and everlasting.
How sorrowful is the thing when any of the parents gets departed and leave us all alone in this cruel world where we cannot trust on anyone other than our blood bonds. Nobody can replace parents because they are the blessings God has sent upon us. It is such a misery when kids do not realize how much hurt they give to their parents when they get older.
Cherish the presence of your mother and father before it's too late, Mother's Day is here and we should not miss this chance to make our mommy feel special, the loom and bloom of her face would be worth seeing if we put extra efforts to make her day. Bring a big grin on the face of your mother and let her remember Mother's day throughout her life.
Gifts and presents to her would be such a delight that will be countless and beyond imagination. Make her day greater and make her know how important it is, to have her around by your side. Today I am unfolding before you free cute Mother's Day sale Vectors, icons & banners. Have a look at the collection. You can use these on gift items, on greeting cards, you can get this printed and frame it for your mother, place it on her bedside table. Surprise her like never before.
Stay glued to the blog and we will keep arranging the posts of your interest, we are here to provide you best sources of inspiration and ideas that you will come over and over to this platform.
Free Cute Mother's Day Sale Vectors, Icons & Banners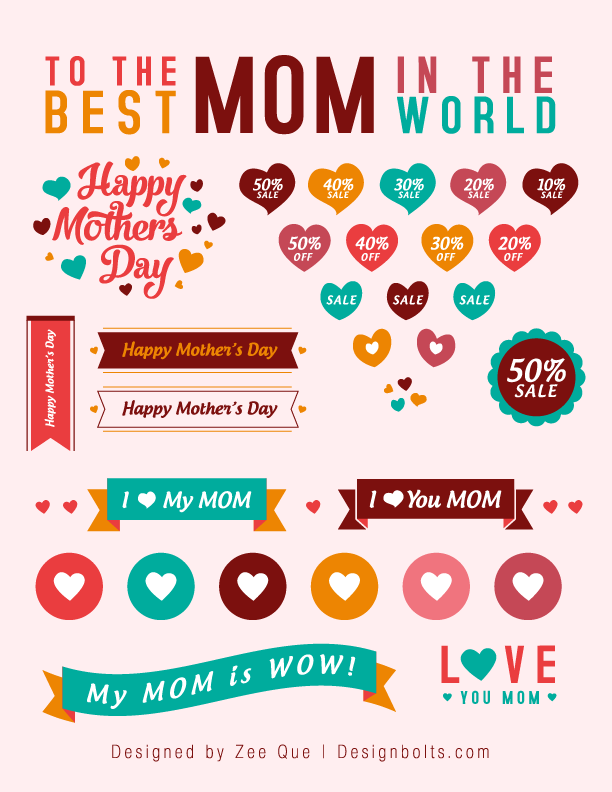 Format: Illustrator Ai
License: This free Mother's Day vector are allowed for personal & commercial use.
Note: Link back if you are sharing online.
Free Mother's Day Vectors 
More Free Awesome Vectors:
Tags: free mother's day vectors, mother's day icons, mother's day sale icons, free sale vectors