You know people will walk over you if you are stereotype, they will knock you down if you are not up to date, they will mock at you, get deprived of you, will look down upon you just because you are not an aware person, why not to retaliate, why not to show the world, yes we know the latest happenings, we know what wind is blowing up.
It is not a human world only, it is a cyber-world being run by human, and we know the importance of mass media, technology and geekiness which is becoming main-stream these days. Every now and then new design trends, new blogs and new exciting features come popping up and attract the designers and web developers. Because they are always in search of something beyond imagination, something ahead of creativity, something supersonic and something really vivacious.
Web designers are very conscious in bringing new stuff in their blogs so to attract maximum of the traffic because when plethora of websites are running in the rat race why would someone open up to the website and find what is needed. Here is a chance for all those who can now post their effective and fruitful posts on this website.
Webdesigner News was built to provide web designers and developers with a single platform to discover the newest and most important stories on the Web. The content covers quality designer news, innovative tools and apps, case studies, code demos, inspiration posts, videos and more.
Those of you who love to keep a check on daily newsfeed about designs and art can now visit this exhilarating website that has lately been launched for web designers and developers. You know you waste a lot of precious time by wandering blog to blog to find something worth reading that is relevant to your field, we are solving your query inch by inch.
Webdesigner News unleashes updates throughout the day, to cater their visitors and nevertheless you'll always find something stimulating, thought-provoking and fun to read over there. Keep yourself up to the mark with live and fresh design news.
They are there to accommodate designers and developers. You can always share the quality posts that you like on the website. Not many of the websites are doing something productive like this. Stay hooked to us and we will keep coming back with more exciting stuff for you.
Click here to visit the Webdesigner News website and subscribe to the newsletter for the latest stories of the day.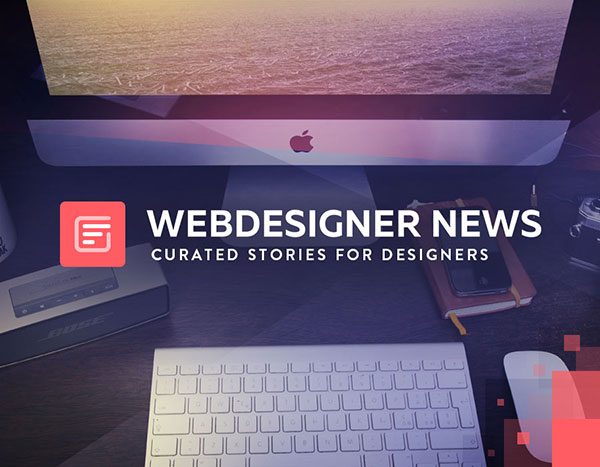 More recommended posts: