You never know what designers are supposed to deliver on daily basis because they have millions of things in their mind to do not only to fulfill their duty on their work place but also to live up to the expectations of supervisors and clients, at times designers are so much engrossed that they forget that they have a home to go back. Whether from making a logo design or the typography poster, wallpaper or a PSD, designers are always found working, scratching their head for ideas and innovation.
They know how to deliver and what to deliver; even they are trained to maintain grace under pressure. That is what designers do in their busy schedules. They never get tired even if there is fuss around. Therefore they never keep a watch with them because they know they will be late to their house and their duty exceeds to the limitations of working hours.
This is the stance of artists, they can manage once and for all, all the things that come to them, they face the challenges, and they take criticism way too positively.  This is how they carry out each and everything beautifully as expected from them.
They confront with a diverse range of pursuits and a different client's list, now it is up to them how do they cope with this. Today I am unfolding before you free book mock-up PSD file. For all those writers who want to sell away their books on Amazon
 or on other platforms, they can make use of this book's mockup to insert in their own design and give it a a perfect look. For designers, it will be useful if you are presenting a book cover to the writer.
Have a look at it and do let us know what more are you eyeballing at so we will be arranging it in future as well for your interest. We have a lot more in the plate to serve you and your positive feedback motivates us to the core.
Free Book Mock-up PSD File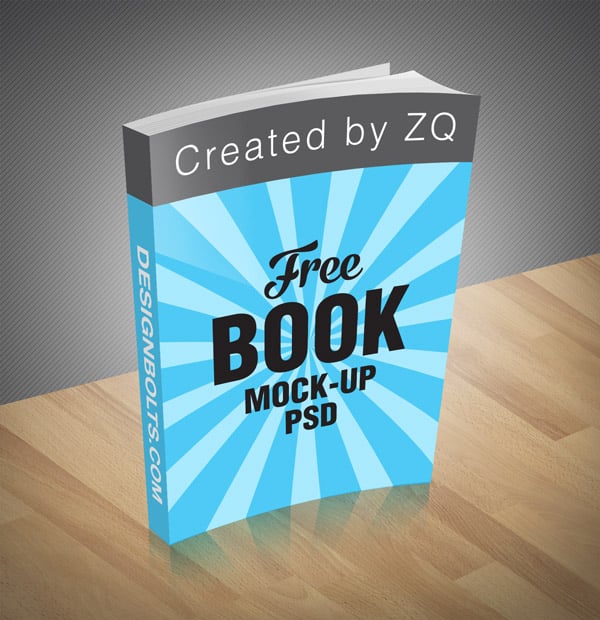 Available Format: Layered PSD with smart object insertion
License: Free for personal and commercial use
Note:
1. Mock-up is not allowed for redistribution
2. Layers are hidden to decrease the size of file kindly unhide, ungroup and place your design on red color layers.
3. Linkback if you want to share online
Free Book Mock-up 
More High Quality Free Mockup PSD Files
Tags: book mockup, free book mockup, psd mockup