Veteran artists are well known for using traditional art techniques in their creations. Nowadays though, it's quite common for artists, including painters, sketchers, and photographers, to step outside of the traditional artwork box and into the digital arena. You don't have to be a professional artist to enjoy the vast world of illustration and artistry. Here are some of the best sketching, painting & illustration iPhone & iPad Apps for graphic designers to get you inspired to create.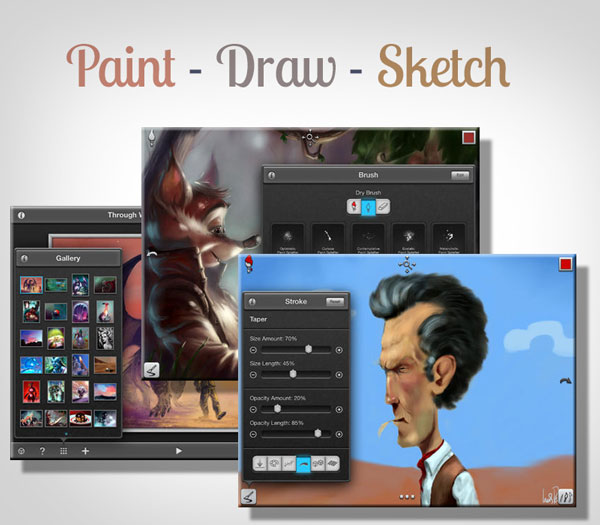 This cool iPhone app provides you with 60 different brush options to choose from. Best of all, you can paint or sketch with each of them. No matter your skill level as an artist, Inspire Pro is the perfect app for letting you try different brush strokes. Each brush, including the wax crayons, airbrushes, markers and oil paint, can be used as either wet or dry. Users of the app claim the wet brush strokes provide absolutely stunning results, but when paired with dry brush strokes, the blending effects become breathtaking.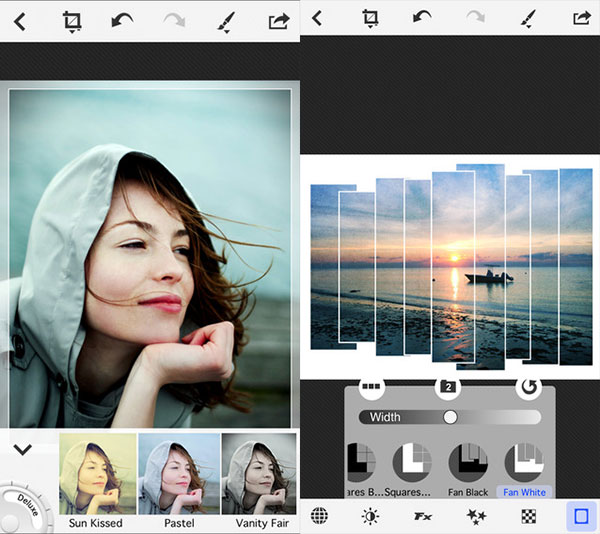 If you're looking for an app that provides a plethora a photo editing features, then you'll definitely want to download the PhotoToaster app. With multiple frames and effects as well as filters, you can rest assured all of your photos will look professional and breathtaking after editing them. And if you're interested in viewing EXIF data on your photos, this app has you covered.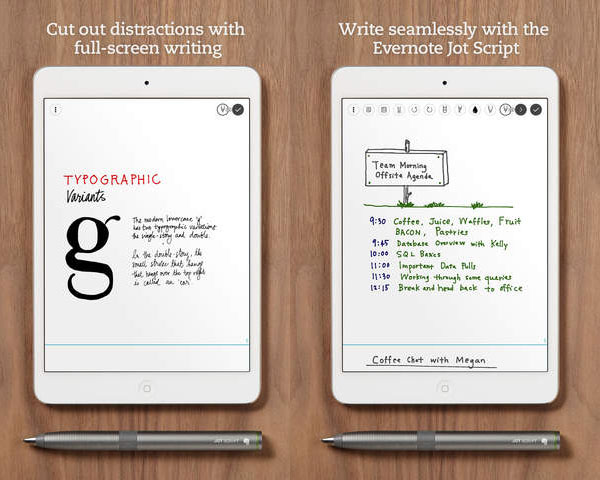 Do you find yourself sitting in class, taking notes while sketching at the same time? If so, the Penultimate app is definitely worth downloading. You can use various paper styles to jot down notes and sketch on, or if you want, you can even install your own designs. Downloading this app is especially ideal for the larger and thinner iPhone 6. Its stunning 5.5-inch Retina HD display paired with a reliable 4G LTE network is the best option for this app because you can use it in the classroom to study and learn your notes without ergonomic issues.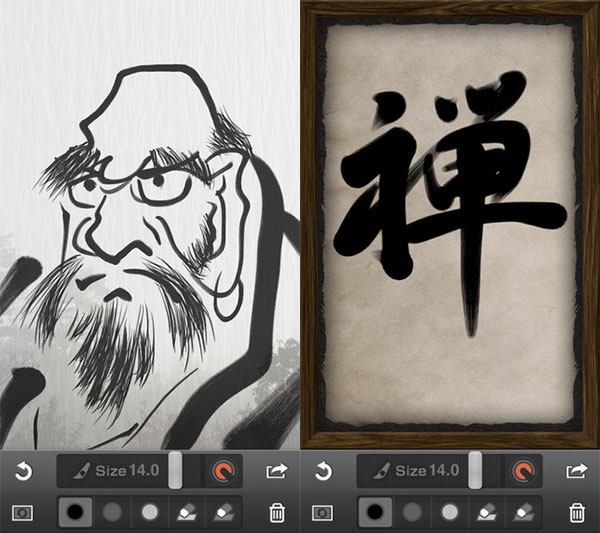 Intended to be used with a stylus, this app also connects with the Nomad Brush Stylus extension, which allows you to make brush strokes that are interestingly similar to the feel you would get when using Japanese calligraphy brushes. Find your inner zen and exercise your creativity at the same time.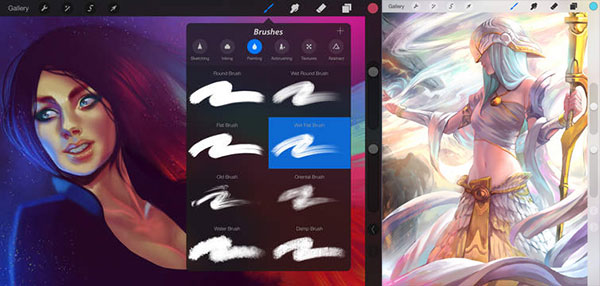 Do you ever find yourself using a paint app only to be distracted by endless popup menus? Every time you try to change brushes, you have to go through three popup menus to find the one you want. If this sounds like a familiar frustration, there's no need to perpetuate the hassle because the Procreate app simplifies the whole process. Change brush sizes and use the color picker to adjust layering options, produce realistic smudging, and even undo certain features that you previously chose without any popups.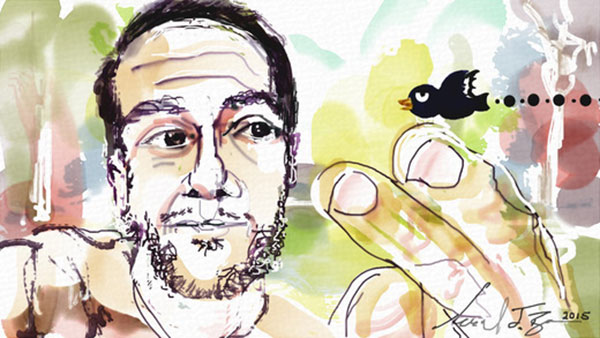 Specifically designed for people who like to paint with watercolors, this app is truly unique. Unfortunately, it's a bit limited in its features and capabilities, but even so, how many other apps allow you to produce watercolors without water and paint? This app allows you to choose between different brush tips and strokes and even has various bristle effects to choose from. If you want, you can also alter the texture of the canvas. One of the most notable features of Auryn Ink is that the water paint fades when painting just like it would in real life.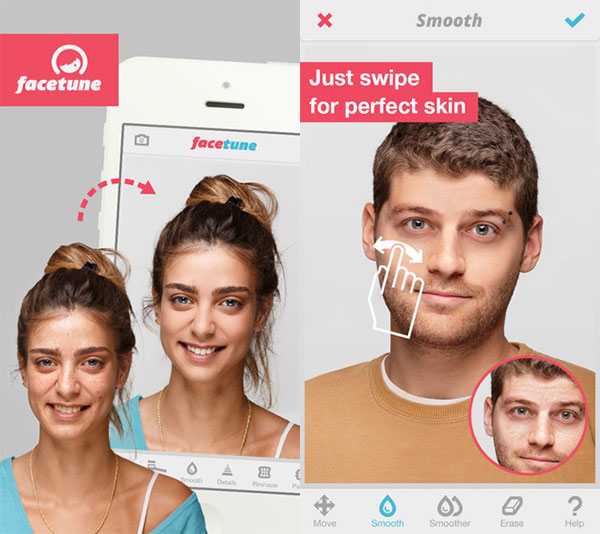 If you're a photographer with a passion for customizing your subjects' faces, then you'll love the Facetune app. Whether it be a selfie or a family photo, Facetune allows you to whiten teeth, hide skin defects and dark spots, widen and reshape the nose, and even get rid of pesky gray hairs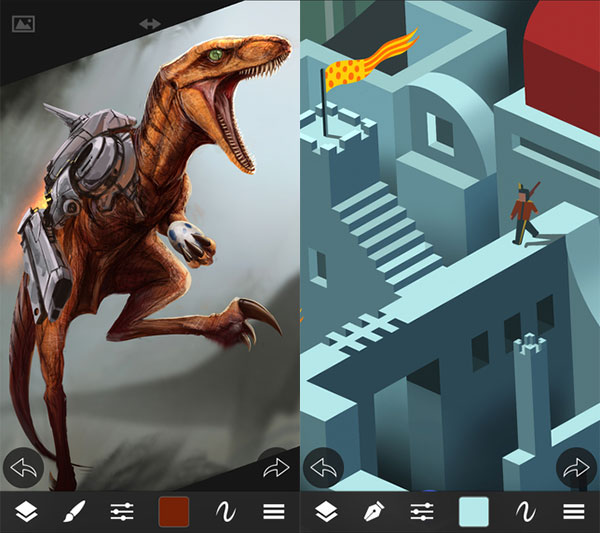 For all of you sketchers, the Sketch Club app provides you with a variety of procedural tools as well as 44 digital brushes. With a simple-to-use interface, you can customize your sketches to meet your own unique preferences. Even better, this app syncs with its own online community where you can upload your sketches and enter daily and weekly contests.
Whether it be a sketch app or a digital software download to your phone, keep in mind the best illustrator apps and programs for the iPhone mentioned above.
More Best iPhone Apps to download
Tags: best iphone apps, ipad apps, iphone apps 2015