A landing page, in the true sense, is a single web page designed primarily to capture visitors' information and convince them to perform a predefined action. However, in the world of internet marketing and advertising, landing pages are considered as a standalone web page separate from the primary website, which is built with the sole objective of turning website visitors into leads. This means, a winning landing page should neither has a navigation menu nor use the same design as the main website.
Crafting a high converting landing page is not everyone's cup of tea. Not only it requires one to have a clear understanding of "what the visitors want" but also to follow certain standards. This blog post will expose you to the anatomy of a competition-crushing landing page, make you acquainted with various ways of creating stunning landing pages in WordPress and show you some best practices for their optimization.
Let's start!
Core Elements of a Landing Page
There are no specific rules for designing a landing page but according to my experience with a wide range of landing page styles, here I'm sharing six essential elements a perfectly-designed landing page must have:
The Unique Selling Proposition (USP):
The success of any marketing campaign relies a lot on how well you differentiate your product or service from others. A well crafted and authentic USP, which is the most crucial element of any landing page, clearly tells your users what your product is about and let them understand why they should care for it.
The Hero Shot:
The hero shot visually represents your offer, demonstrating what it is and how a customer will be using it. It's usually an image or video that shows the context of use. The hero shot conveys information to visitors more effectively than text and thus, it makes a landing page look quite amusing, accessible and professional.
The Benefits of Your Offer:
While the USP makes your offer stand out from others and the hero shot helps you gain a visitor's attention, a little more detail about the offer answers your customers' questions. A well-designed landing page clearly explains users how the offer would prove to be beneficial to them.
The Social Proof:
Social proof plays a vital role in building trust among your landing page visitors. Making use of social signals, it adds third-party credibility to a landing page in order to illustrate how other people have taken benefit from your offer. The concept of social proof says that the more people see others performing an action, the more they are interested to do the same.
A Sense of Urgency:
A nicely designed landing page has "now or never" type wording that creates a "sense of urgency" for visitors. Briefly explaining why the visitor should take your offer right now is one of the crucial things that marketers often overlook in landing page design.
An Effective Call to Action (CTA):
Last but not certainly least, a strong call-to-action like "Get started today" or "Download now – free" is a must-have element of any landing page. The CTA, which is usually a link or a button, should have a single objective and be able to compel the visitor to perform the desired action.
Creating an Effective Landing Page in WordPress
Luckily, WordPress offers a range of options to build a landing page. In WordPress, you can create your own landing page by:
Using a Theme Built With a Landing Page Template:
Nowadays, many high-quality themes and frameworks are being shipped with a host of pre-built landing page templates that can be used for different purposes. For example, Agency Pro Theme by StudioPress has a landing page template that you can edit and use as per your landing page requirements.
Using a Single Page Theme:
If your theme doesn't have a landing page template, you can take advantage of single page themes which are exclusively designed to let you create stunning landing pages of any kind. Some of the best examples of single page themes are Landing, Landy, LandX and Launcher.
Using a Plugin:
Plugins have always been users' most preferable way to add any desired functionality to a WordPress site, and landing pages are no exception. So if you believe in quickly building landing pages, you can try several plugins available there. Two of the best landing page plugins that I've found are Ultimate Landing Page and Landing Pages Builder.
Using Drag and Drop Theme Builders:
Alternatively, you can consider using drag and drop theme builders, such as Divi and Themify Builder, which allows you to design a landing page of your taste without touching a single line of code. These builders come with an extremely user-friendly interface having a lot of customization options so that you could make your landing page completely different from other pages on your site.
Taking Advantage of Third Party Integration:
Third-party providers like Unbounce and Lead Pages let you build high-quality landing pages and integrate them with WordPress. If you're looking for a no-tech option to save your time instead of your money, third-party integration is a perfect solution for you.
Creating It Yourself From Scratch:
If you're proficient in CSS and have a good eye for design, you can create your own landing page template yourself from scratch. Many themes come with a blank page template that you can use to quickly add a landing page to your WordPress site. In case, your theme doesn't include a blank page template, you would have to create and customize it yourself.
Optimization Tips for a High-Converting Landing Page
Now that you've become familiar with different ways of making a landing page in WordPress, let's take a look at some proven landing page optimization techniques:
Keep It Simple and Uncluttered:
Studies say that most of the internet users don't read web pages in depth, rather they just scan them. So if your landing page is "scan-friendly", visitors would be able to quickly go through the essential information. A landing page with too many elements does nothing but only makes visitors confuse. Therefore to increase conversions, keep your landing page as simple and clutter-free as possible.
Write Killer Content:
Whether it's a website or landing page, content rules everywhere. Put high-quality, relevant and useful content, which could grab the reader's attention, on your landing page. Instead of wasting your time with silly slogans, focus on writing an attention-grabbing headline backed up with a persuasive sub headline. Lastly, make sure to have at least 500 words of engaging text on your landing page.
Make It Visually Attractive:
Add some visuals to your landing page to make it able to hold visitors' attention for a long time. Statistics says the human brain processes visuals 60,000X faster than text. While images help visitors quickly digest all the necessary information, on the other hand, videos make complex offers more accessible to users. Whatever you're using, just make sure whether or not it support the pathway to conversion.
Place Your Company Logo Strategically:
To help visitors know exactly where they have landed, make your company logo visible enough on the landing page. This is crucial because some of your visitors may come to your landing page from social media or search engines. While placing your logo, make sure it contains a link back to your website's home page. Also, keep the site tagline visible so that visitors could easily understand what your site is all about.
Add Powerful Call to Actions:
Strictly speaking, there is no other way as effective as a strong call-to-action to convert your traffic into customers. For better conversions, your call-to-action should be a button instead of a link, because most of the users expect the call-to-action to be a button. Make sure the CTA button you're placing on your landing page is designed to encourage visitors to click on your offer spontaneously.
Use Trust Indicators:
As internet is full of scams, users need to be convinced with trust signals before they try your offer. Adding third-party credibility to your landing page is a very effective way of cultivating the user's trust. To ensure your trust, you can incorporate trustworthy testimonials, ratings, press mentions, security certifications and case studies into your landing page.
Ask Only for the Essential Information:
The fewer fields you have in your form, the more chances you have of a visitor completing your offer. Ask users to fill out only the most essential information since a lot of fields may distract them. As a rule of thumb, your lead generation form should not have more than five fields.
Follow-up with a Thank You Page:
As placing a lot of information on the landing page may lead to a cluttered design, you should have a thank you page where visitors will be redirected after the deal is sealed. You can use the thank you page to ask your visitors for some additional information. Additionally if you want, you can place other related material or links to your site's other important sections, such as blog, on your thank you page.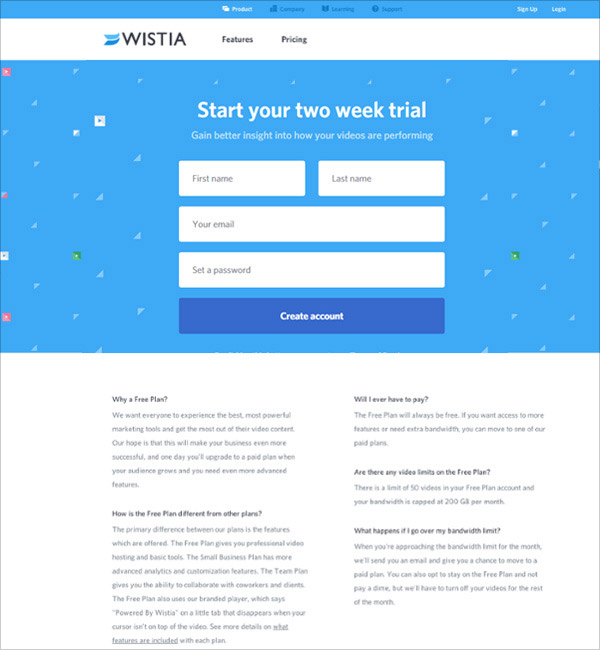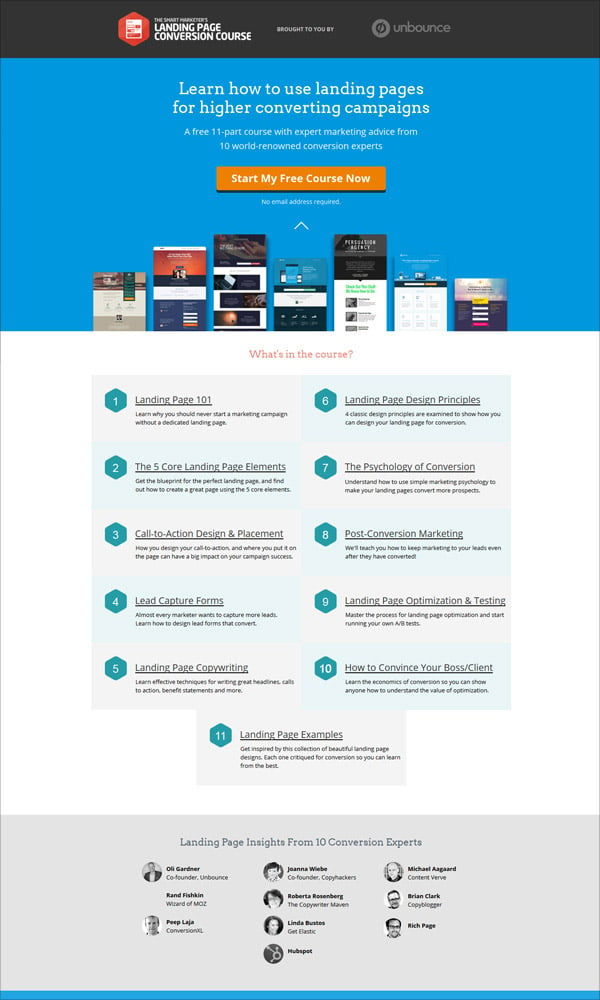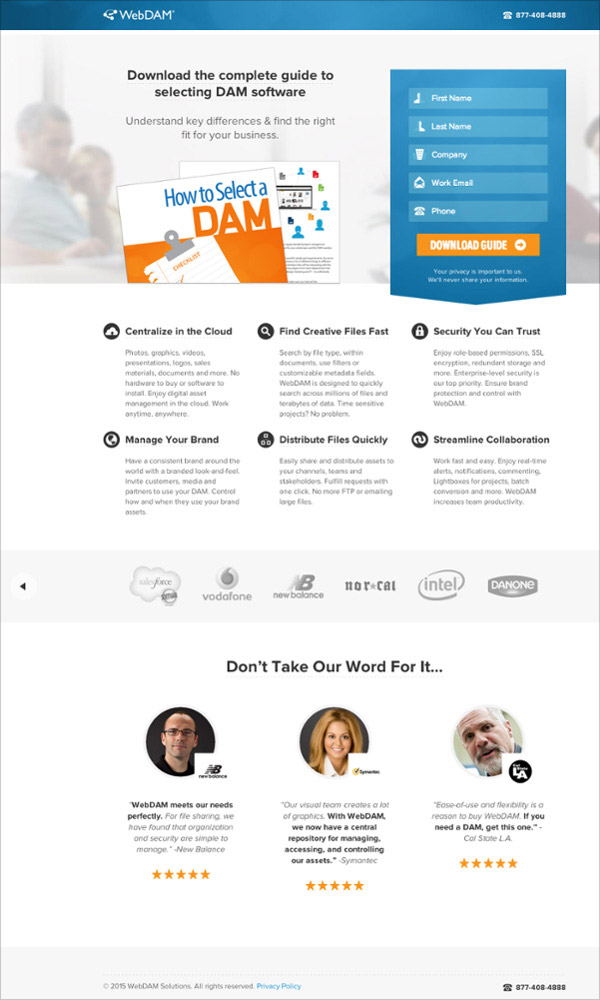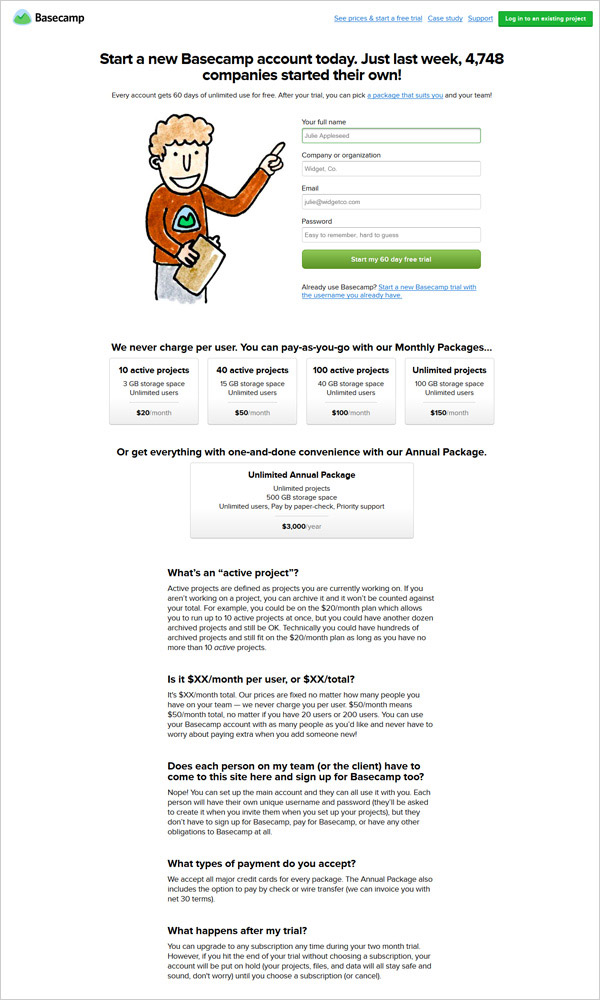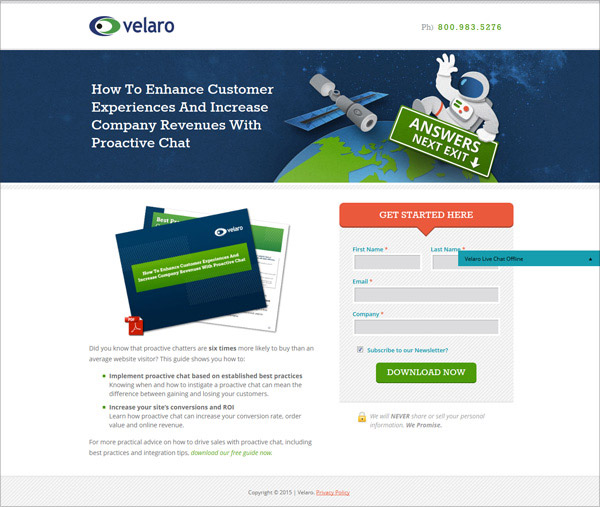 Contributor:
Ajeet is a senior web developer at WordPress Integration – Provides PSD to WordPress conversion services, where he writes custom JavaScript code for WordPress themes. In his spare time, he writes about different topics related to JavaScript, WordPress, and HTML5 to share his work experience with others.
Recommended Posts:
Tags: web design, landing pages, wordpress